Tire Barn Warehouse Maintenance Shop Integration
Part of the Monro family, Tire Barn Warehouse is primarily located in Indiana and specializes in tire sales and service. Fleetio customers receive exclusive discounts at all Tire Barn Warehouse locations.
Tire Barn Warehouse Integration Features
Tire Barn Warehouse services include: flat tire repair, nitrogen inflation, seasonal tire changes, TPMS system services, tire balancing, tire rotation, trailer tires and wheel alignment
Fleetio customers who leverage the Maintenance Shop Integration receive exclusive discounts and promotions at all Tire Barn Warehouse locations and affiliates such as Monro, Mr. Tire, Tread Quarters Discount Tire, Kramer Tire, Tire Choice, Kan Rock Tire, CarX, Tire Warehouse, Auto Tire and Ken Towery's Tire
Fleetio MSI customers receive national pricing regardless of fleet size
Consolidated billing
Eliminate manual entry of service records
Media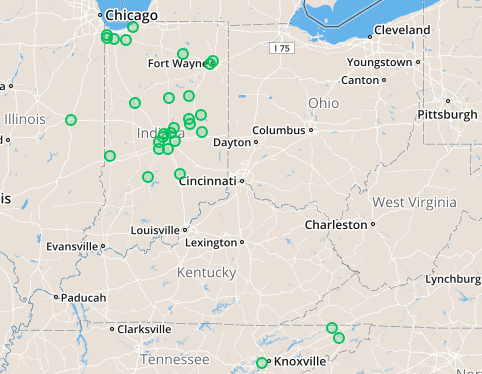 Ready to get started?
Join thousands of satisfied customers using Fleetio
Questions? Call us at 1-800-975-5304