Loading...
Areas of Operation
United States
Canada
Mexico
United Kingdom
France
Germany
Austria
Switzerland
Samsara GPS & Telematics Integration
Samsara is a unified system for fleet management, driver safety and compliance that scales from small fleets to large enterprises. The Samsara solution includes vehicle telematics with real-time GPS tracking, WiFi and diagnostics, driver safety with AI-enabled dash cams, wireless sensors for asset tracking and environmental monitoring and a driver mobile app.
Samsara Integration Features
Samsara's growing suite of solutions include vehicle telematics, driver safety, mobile workflow and compliance and asset tracking
See current vehicle locations, odometer readings, fuel location exception notifications and more in Fleetio
New two way integration functionality brings in DVIR defects from Samsara, allows you to resolve them in Fleetio and then updates the resolution in both Fleetio and Samsara, increasing transparency and maintaining data consistency
Maximize productivity by navigating to your Samsara Map and Device Views with one click from Fleetio in this seamless integration
Import your devices and create vehicles in Fleetio with one click when you connect your integration
Benefits
| Primary Odometer | Secondary Meter | Faults/DTC | Vendor Location Alerts | Vehicle Location | DVIR | Sensor Data | Vehicle Importing |
| --- | --- | --- | --- | --- | --- | --- | --- |
| | | | | | | * | |
View telematics integration comparison
Media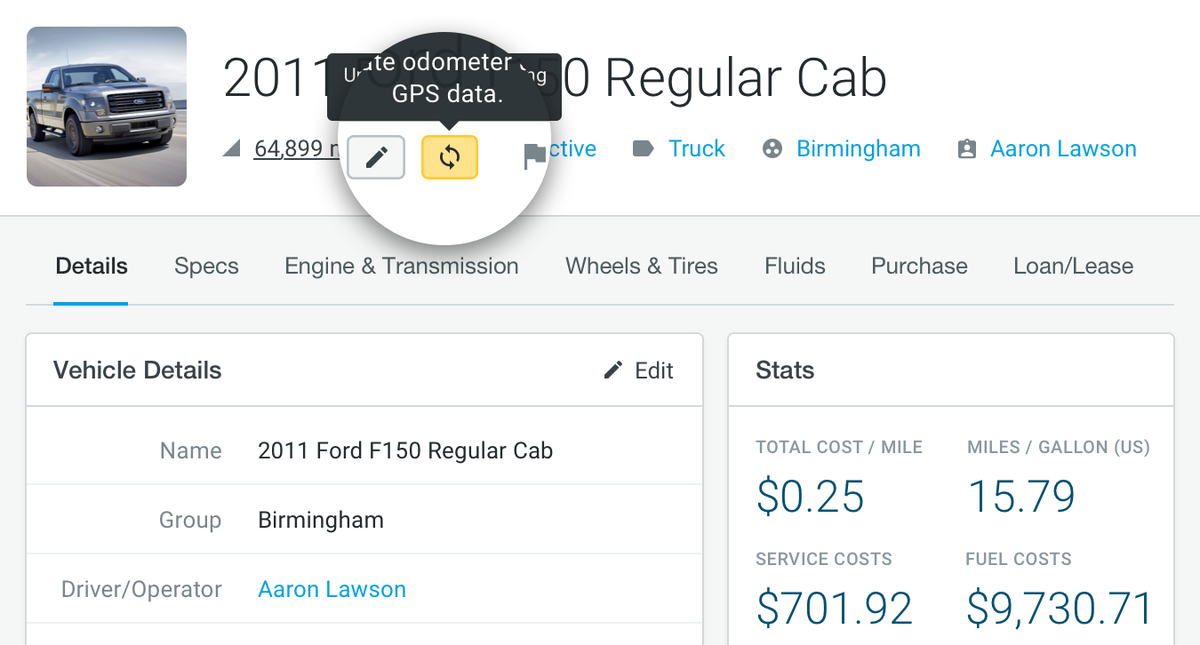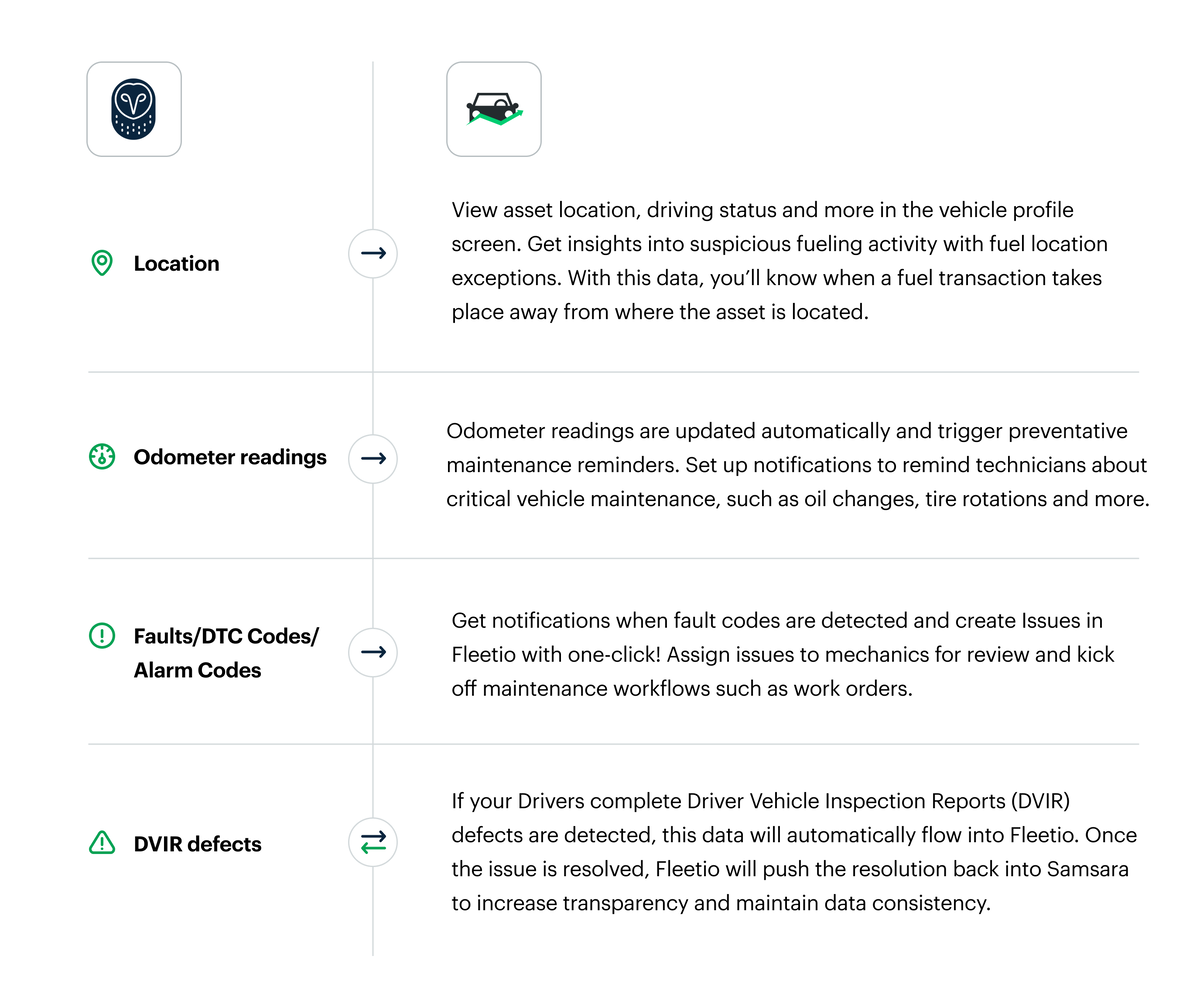 Areas of Operation
United StatesCanadaMexicoUnited KingdomFranceGermanyAustriaSwitzerland
Ready to get started?
Join thousands of satisfied customers using Fleetio
Questions? Call us at 1-800-975-5304