Voyomotive GPS & Telematics Integration
Voyomotive is a connected vehicle service provider that helps fleets improve vehicle uptime and reduce costs by providing telematics data and analytics previously not available within the Fleetio system. The VOYO platform provides unique operational insights based on embedded vehicle data not accessed by standard telematics devices. Fleets can also use the VOYO mobile app to track vehicles in real time, access additional information and receive alerts by SMS message.
Voyomotive Integration Features
Real time vehicle location, odometer, VIN, fuel levels, remaining oil life
Lookout Alerts sent when a vehicle needs services or the attention of a fleet admin: Low Oil Life, Emissions Readiness, MIL Status and Excessive Idling
Scan Pro Diagnostics: Runs remotely from a vehicle every ten minutes. Scans all vehicle controllers and finds up to 5x more codes than standard telematics devices. Diagnostic report includes manufacturer codes, name of controller setting the code, symptom byte, MIL status and freeze frame data.
Options for 3rd Party Analytics including Goodyear SiteLine for tire health and Intelematics FailSAFE for predictive battery failure.
VOYO mobile app provides additional information on vehicle health, driver safety, fuel use, historical trip data and many other features.
Benefits
| Primary Odometer | Secondary Meter | Faults/DTC | Vendor Location Alerts | Vehicle Location | DVIR | Vehicle Importing |
| --- | --- | --- | --- | --- | --- | --- |
| | | | | | | |
View telematics integration comparison
Media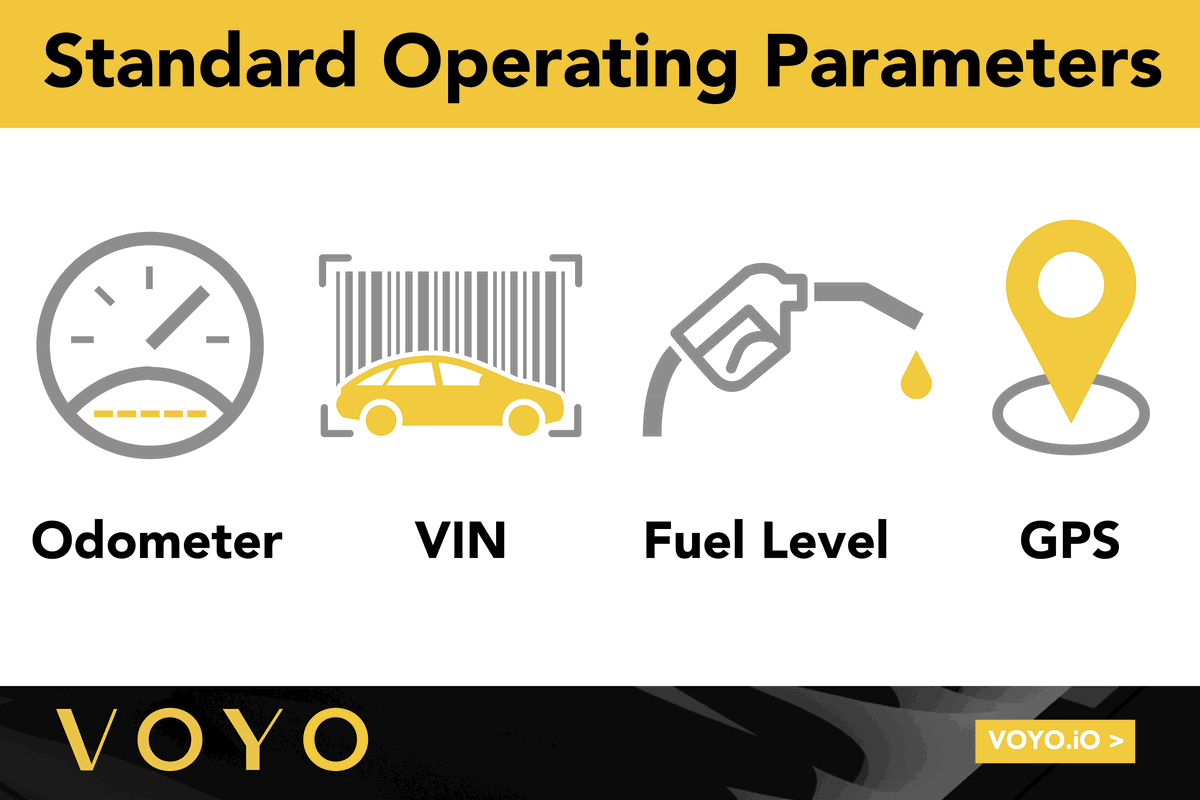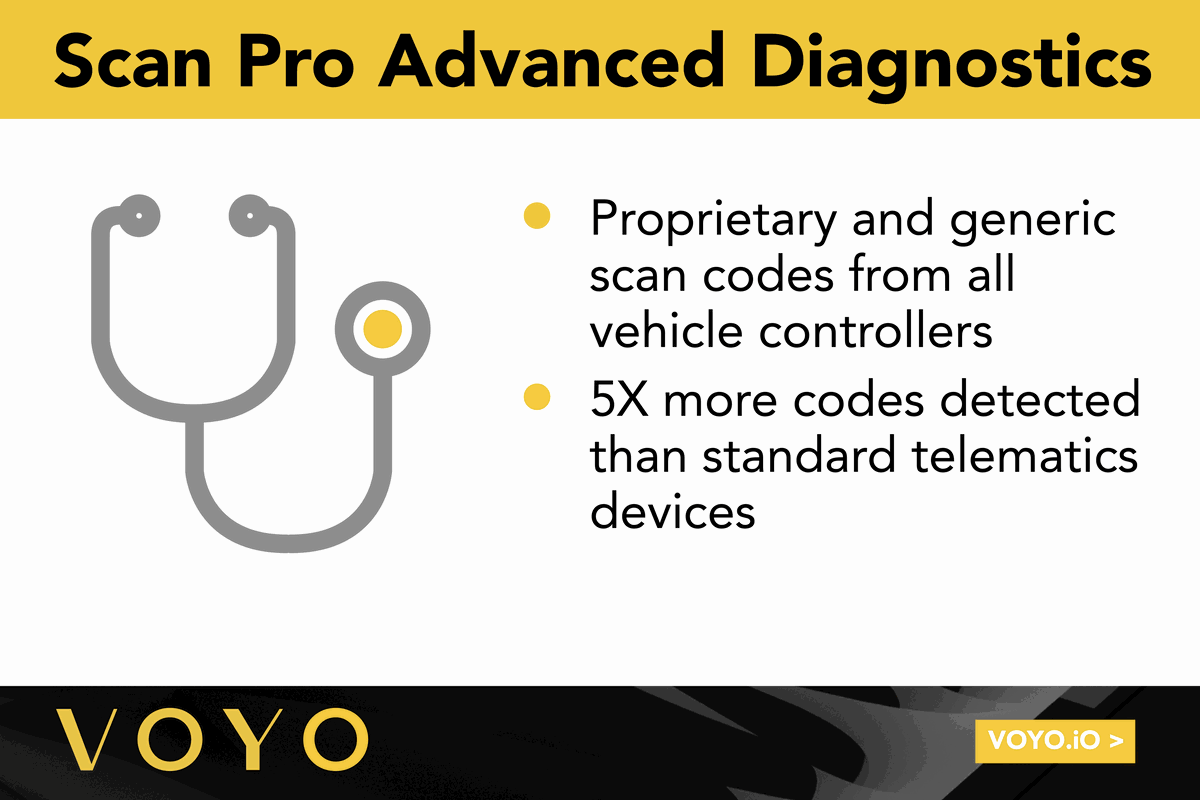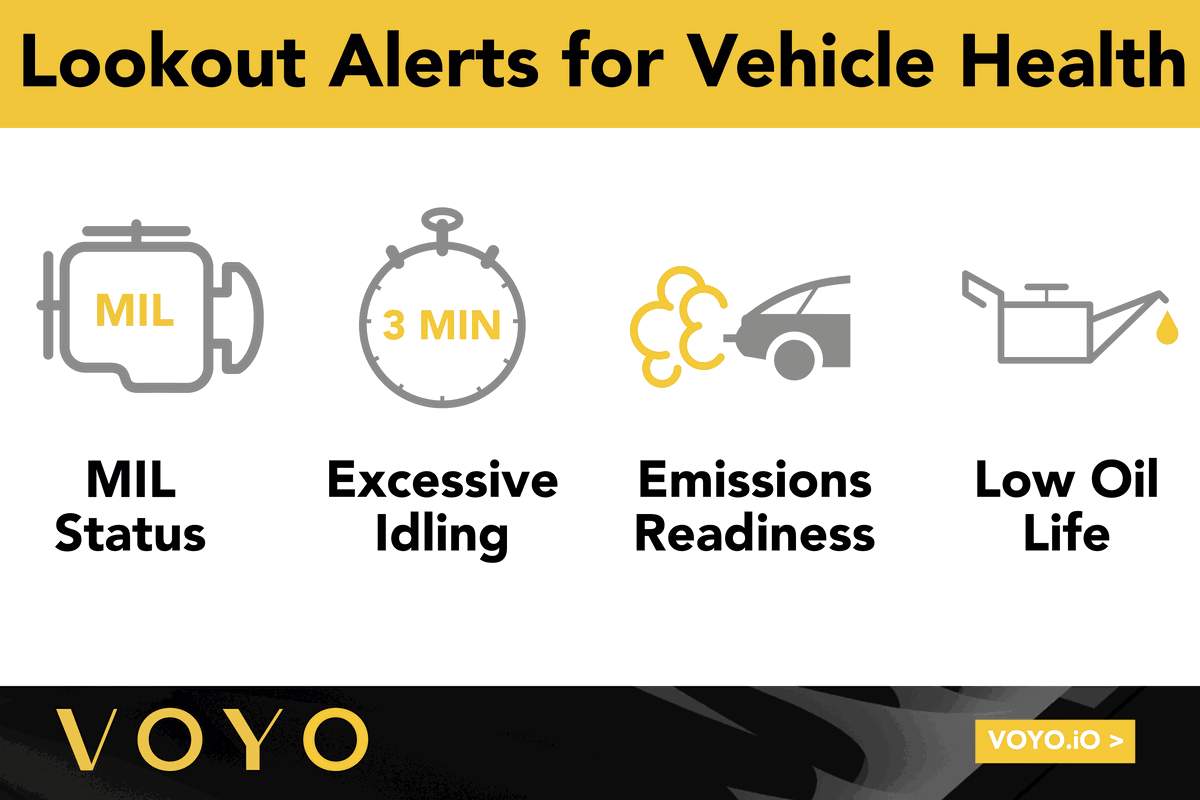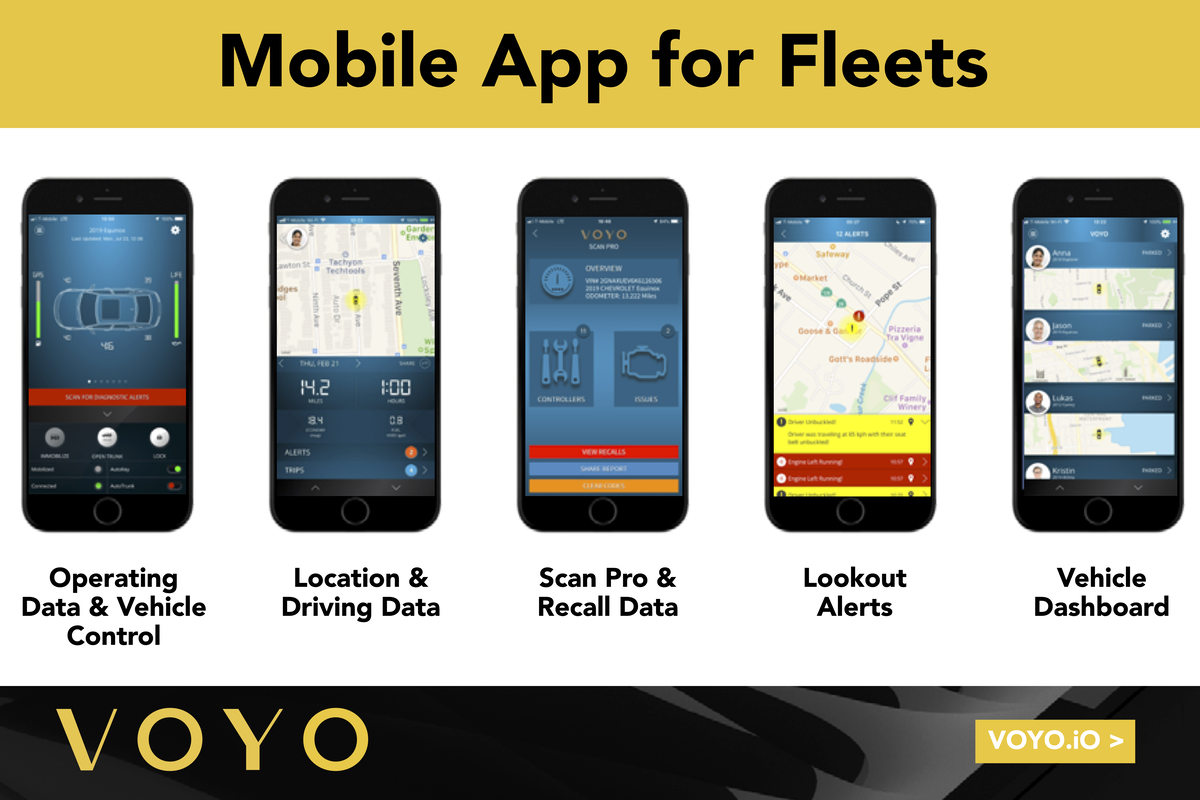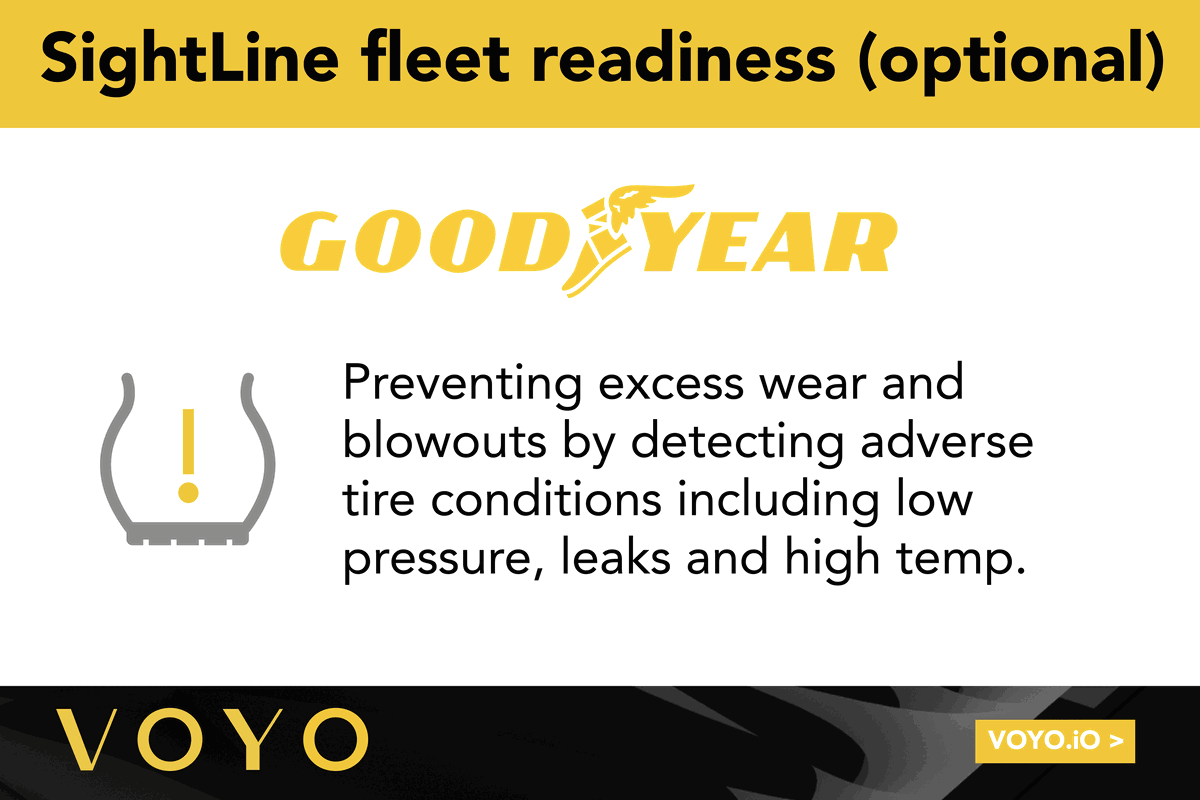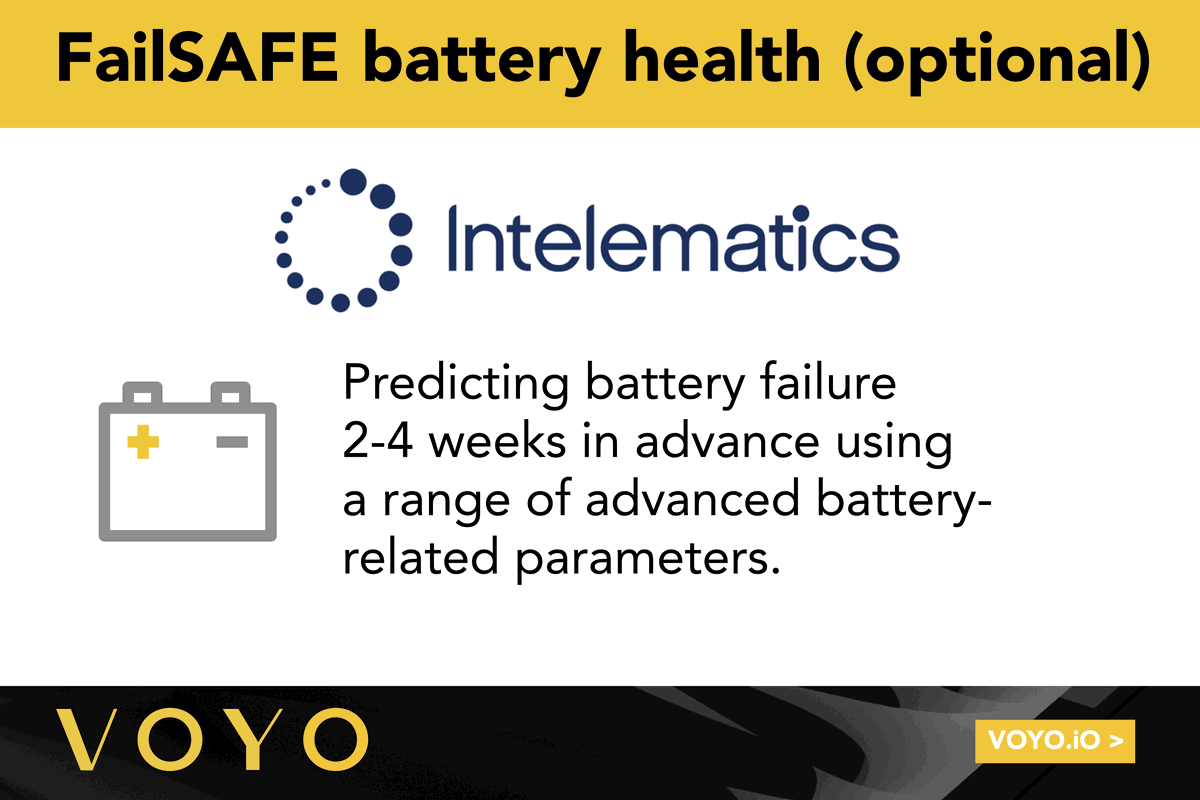 Areas of Operation
United StatesCanada
Additional Resources
Ready to get started?
Join thousands of satisfied customers using Fleetio
Questions? Call us at 1-800-975-5304