Wow, 2016 is almost complete and it has flown by! This was a monumental year for Fleetio, so we wanted to reflect on just a few of the exciting things that have happened this year.
1. We invested in awesome talent

We raised outside capital for the first time from private investors in Alabama. We're using this new capital to accelerate growth and hire the best talent. In fact, we added 12 new awesome, talented people to our team this year!
Six team members joined us at our Birmingham headquarters and six are remote, working in Nevada, Colorado, Oregon, South Carolina, Texas and Georgia.
2. We introduced new Fleetio features
To continue adding value for our users, we introduced tons of new features in 2017. Here are a few of the highlights: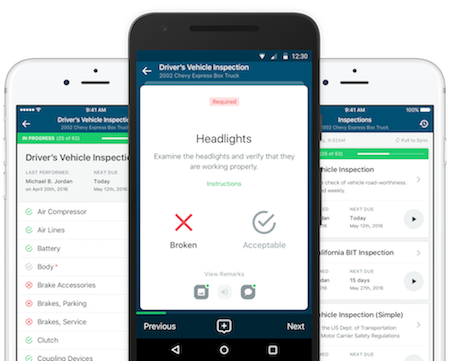 Fleetio Inspections allow users to create vehicle inspection checklists and have drivers submit inspection reports using a mobile app. We built Inspections to help users improve driver satisfaction and avoid vehicle downtime through a simple, electronic inspections process that prioritizes efficiency, accuracy and issue resolution without the pencil whipping.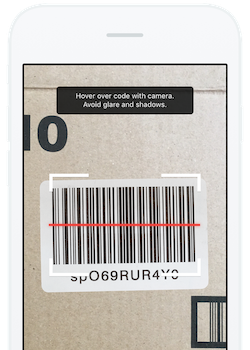 Parts and Inventory Management
Users can track fleet parts and supplies with ease using Fleetio's web-based inventory system and barcode scanning mobile app. These features help fleets reduce unnecessary inventory costs, avoid vehicle downtime and have the right parts on hand right when they are needed.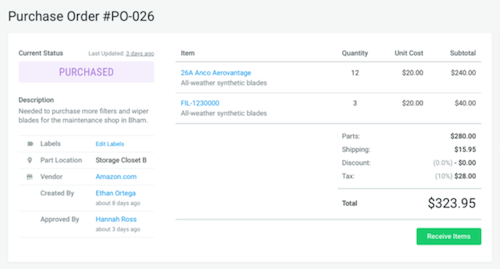 Our purchase order module helps streamline the process of ordering and purchasing fleet supplies. Users can create restock orders from inventory alerts, control purchases with approval workflows and get visibility into purchasing history.
3. We launched new mobile apps
Since fleets are mobile by nature, our users are always on the go! We released two free mobile apps this year to ensure users stay connected to their fleets whether they are in the office or out in the field.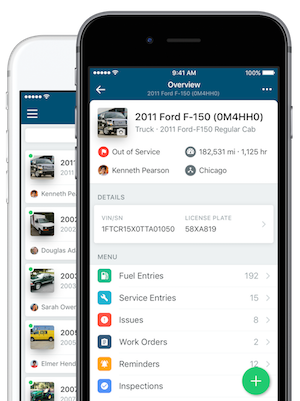 We developed Fleetio Go to empower fleet managers and drivers to access and update fleet information anytime, anywhere. Fleetio Go provides drivers and operators an easy way to perform vehicle inspections, report issues and log fuel all from a smartphone or tablet. Drivers can quickly look up an asset by simply scanning a barcode.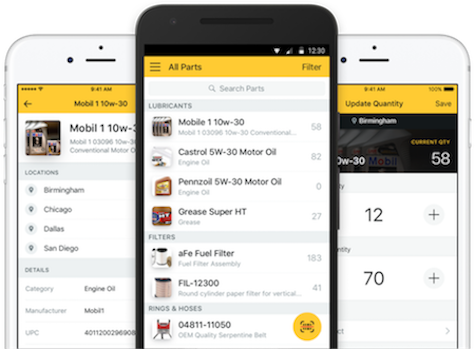 Inventory management is a huge challenge for fleets. We built Fleetio Parts to help users manage their parts inventory. Using the app, users can scan barcodes or QR codes to access parts, update quantities in real time, manage multiple part locations and even manage the purchase order process.
4. We expanded our office space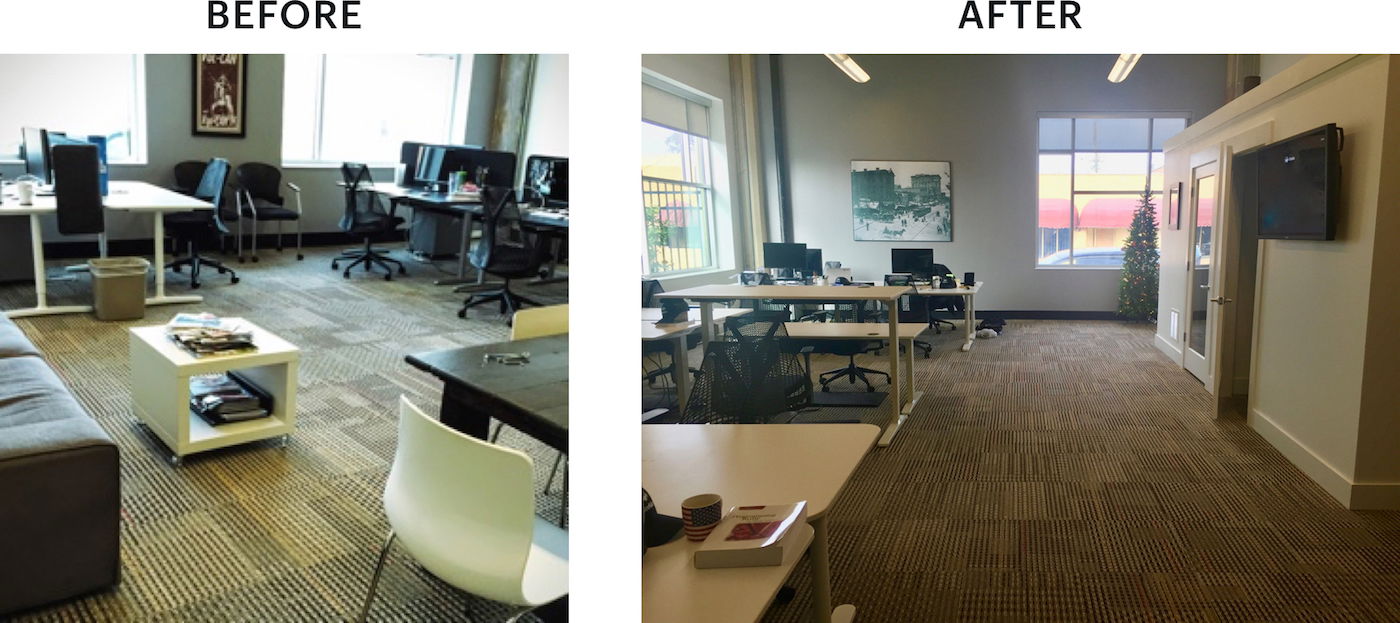 In order to accommodate our growing team, we expanded our office space in the Innovation Depot. Utilizing this additional space, we added new phone booths and meeting rooms. We've also ditched traditional desks and transitioned to standing desks.
...and Wesley Snipes dropped by!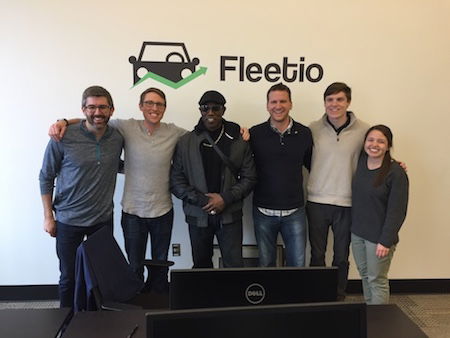 When Wesley Snipes was in Birmingham, he visited the Innovation Depot and happened to come by our office! You may know Snipes from the movies New Jack City or the Blade film trilogy. As you can see, we were really excited to meet him.
---
Thank you to all our customers and partners who have helped make this such a great year. We look forward to continuing to grow and improve the fleet management process in 2017!