2021 was about adaptability for Fleetio and our customers. We had to find ways to deliver critical improvements while our customers were handling labor and supply chain shortages, market uncertainty, and rising costs. Our customers' priorities shifted, and we had to listen and respond accordingly.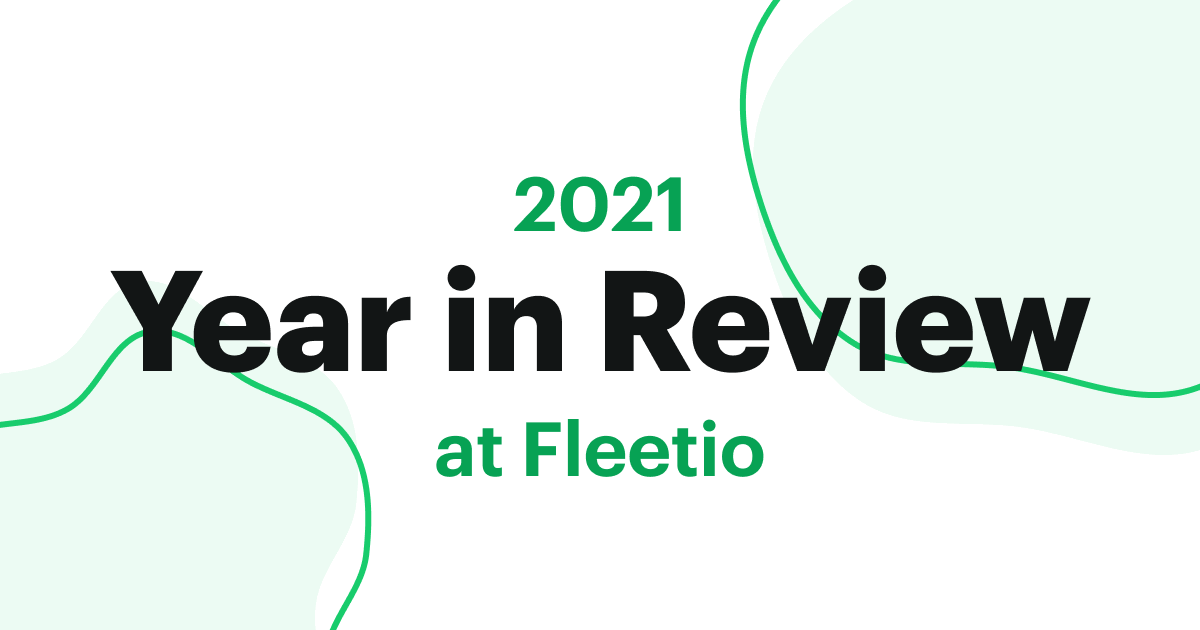 As we enter a new year full of possibilities, we want to reflect on some of our accomplishments from this past year, as well as give a sneak peek of some things to come in 2022 (we're hiring and expanding HQ!).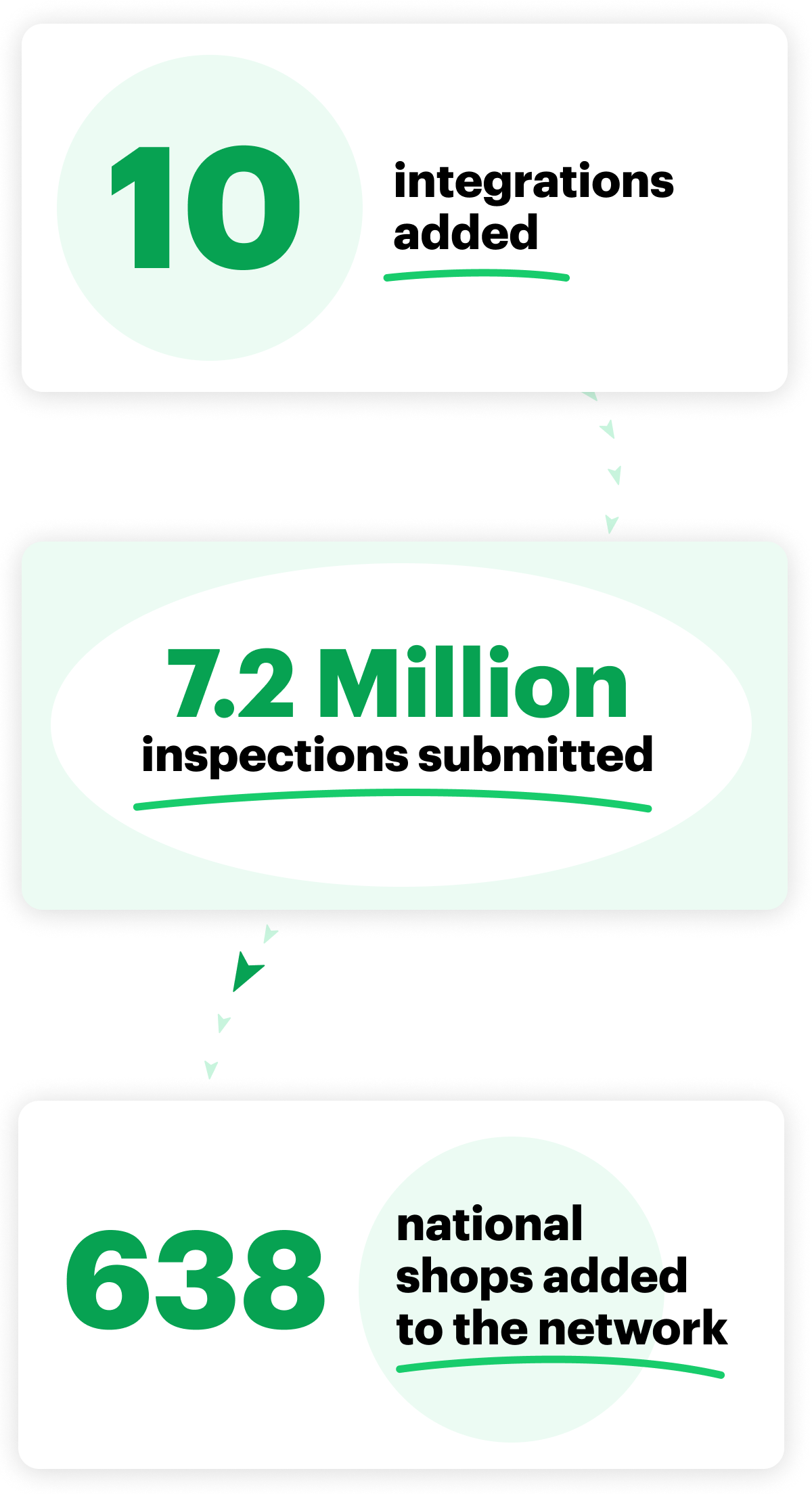 Our Big Wins
We are proud of a lot this year: Fleetio got a fresh look on both the web and on our mobile app, Fleetio Go. Our team reimagined what Fleetio's core features looked like and found ways to add more flexibility and customization. We improved response times so fleet managers and drivers can resume other tasks. Plus, new telematics and safety integrations mean Fleetio can work with more solutions to give teams a holistic view of their fleet performance. Here's a look back at a few of our big wins from 2021.
A Fresh Look
It's not just a pretty interface. Throughout the year, we introduced a new look to most of the pages in Fleetio. In addition to a sleek, intuitive interface, the change provided opportunities to expand our filter and sorting options, provide more meaningful insights into scheduled maintenance, and optimize how teams add assets, parts, reminders, and more.
Our new look is more dynamic than ever, and with our customers' feedback, we're continuing to tweak our platform so you can put your best fleet forward.
Taking the Hassle Out of Outsourced Maintenance
Our Maintenance Shop Integration is one of our most loved features. With MSI, customers can streamline their repair approval processes and reduce vehicle downtime, all while continuing to go to the shops they've been using for years.
This year, we added hundreds of shop partners and enhanced the way shops are displayed in our directory. Now, you can view services a shop performs, view and submit shop reviews, and know how many transactions a shop has run, thanks to verification badges.
Once a vehicle has gone to a shop, we also streamlined the process to approve transactions and view statements directly in Fleetio. We hope these improvements make it easier for fleet managers and drivers to choose shops and stay on top of maintenance needs.
Learn more about the Maintenance Shop Integration →
Integrations, Integrations, and More Integrations
Integrations give your data a boost in Fleetio. Telematics integrations can bring in odometer readings to help predict service dates and track asset locations, and fuel card integrations track fuel expenses and can help reduce fuel theft.
This year, Fleetio's partner marketing team delivered in a big way. We added 10 integrations spanning telematics, safety, and risk assessment. We also have some pretty big partnership announcements on the way for 2022 (stay tuned!).
Samsara, one of our biggest integrations, also got quite a few enhancements. We added the ability to view fault data for Samsara Reefers, DVIR data for Reefers and Trailers, and meter and location data for heavy-duty equipment, trailers, reefers, and unpowered equipment.
Browse the full list of current integrations →
Other Notable Releases
Here are some of the other releases that deserve a mention.
Q1
Q2
Q3
Q4
On the Horizon
Here is a glance at some of the projects we're excited about in 2022.
Vehicle Maintenance Reporting Standards (VMRS)
VMRS establishes a universal coding convention that's used to track equipment failure and a fleet's operating costs. When utilized, everyone from drivers to technicians to board members end up speaking "the same language" regarding fleet asset maintenance. VMRS is scalable, and by introducing it into Fleetio, certified VMRS specialists and anyone new to VMRS can start harnessing its power.
Learn more about VMRS and our plans to add it to Fleetio →
LIFO/FIFO
For organizations that track inventory, last in, first out (LIFO), and first in, first out (FIFO) are inventory valuation methods that are integral to accounting. We're working on creating support for these methods, so teams can accurately track vehicle cost down to the penny.