Guest post by: Charlie Mohn, Director of Product at Zubie
If your business is like most businesses, keeping your customers happy is a top priority. By blending GPS and fleet management technology, fleets can make customer satisfaction a reality.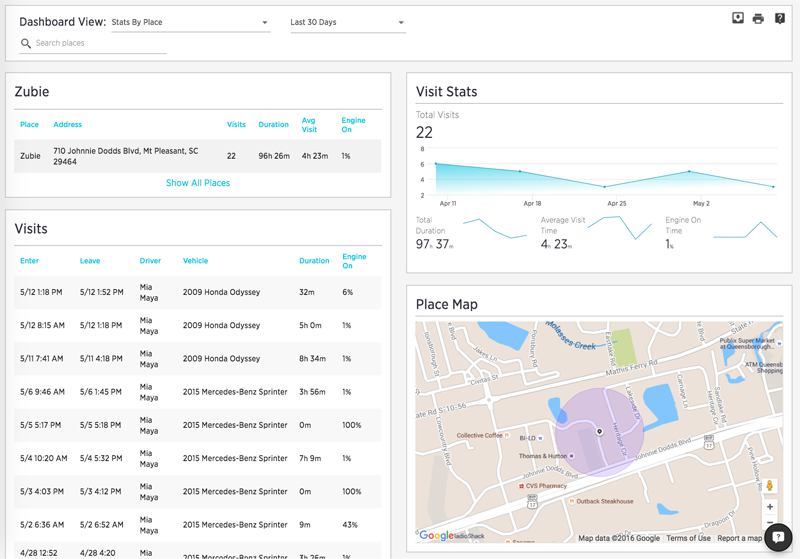 Here are three easy ways fleets can use GPS tracking and fleet management technology to delight customers:
1. Provide Accurate ETA
"When is your driver going to be here?"
Many businesses that utilize a GPS tracking system can justify use on this point alone - the ability to tell customers where a driver is at any point in time and provide a true estimated time of arrival (ETA).
By using GPS technology, managers and dispatchers can see each vehicle's real-time location, locate the closest driver based on traffic conditions and update customers proactively about their delivery or service.
Being on-time translates to happier customers and recurring revenue!
2. Show Detailed Proof of Service
"Can you tell me if (and when) your driver has been here this month?"
Proof of service can be critical for many businesses, and nothing is more reliable than a GPS-based report that outlines every customer visit including the driver, time at stop and even an indication on whether the engine was running during the visit.
GPS systems allow fleet managers to view and print visit reports for customers or sales reps to ensure their businesses get paid for services performed.
3. Keep Fleet Vehicles in Motion
Vehicle breakdowns keep fleet vehicles off the road and ultimately translates to customers not being served (missed deliveries, late service appointments, etc.). GPS tracking technology provides real-time alerts about low battery levels, low fuel levels, engine problems and other diagnostic issues to ensure drivers know immediately when problems arise.
When coupled with fleet management software, GPS tracking systems use actual vehicle mileage to trigger preventive maintenance workflows. This ensures vehicles continue operating a peak capacity, reducing the risk of breakdown and missed revenue.
---
Visit the Zubie website to learn more about their business solutions.