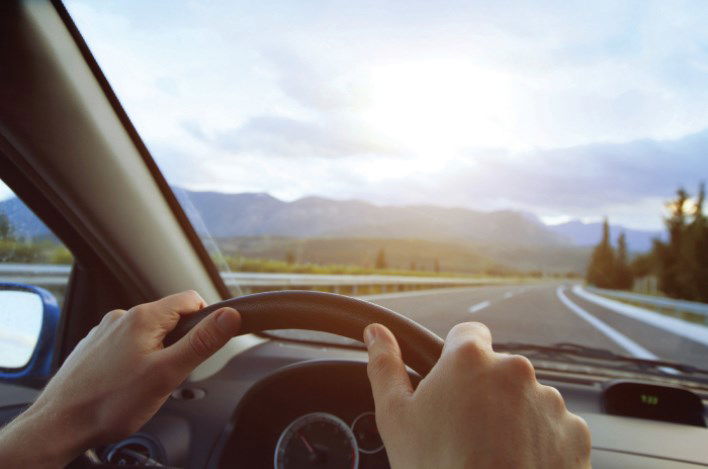 It's not a huge revelation that vehicle safety is a significant concern for you and your fleet. This is largely due to the fact that fleet-related accidents can cost you big time. In almost every case, when a driver gets into an accident, you are dealing with both vehicle and—assuming an injury occurred—driver downtime. That adds up quickly.
In fact, fleet vehicle accidents are among the most costly injury claims for a business. The average cost for a single fleet-related accident is around $70,000, according to National Highway Traffic Safety Administration (NHTSA). That's almost twice as much as the average workplace injury, which is about $36,000 per injury. Simply put, it is costly to put off implementing a comprehensive fleet safety program.
In this post:
1. Know your drivers
Start by identifying exactly who is driving your fleet vehicles and how they use them both on and off the clock.
Do your drivers use your vehicles to commute to and from work?
Do you have real-time insight into their driving habits? (More on this later).
Do you subcontract drivers during your company's busy season to drive your vehicle?
What types of licenses and certifications to your drivers have?
The key here is to get a lay the land so you can make the most informed decisions surrounding safety and driver training.
2. Strengthen your screening process
Now that you have dug into who your drivers are, it's time to do an in-depth audit of how you hire new drivers. How rigorous is your screening process? Do you have full confidence that your drivers are safe and responsible drivers when you're not looking?
In general your driver screening process should include four basic phases:
Pre-Screening (Employment history search, Social Security number check, etc)

Core Screening (Motor Vehicle Reports (MVRs), drug/alcohol violation history, national and county criminal history checks, etc)

Conditional Screening (Pre-employment drug testing, physical examinations, etc)

Ongoing Screening (Random drug and alcohol testing, post-accident drug testing, monthly MVR monitoring, regular driving record reviews and yearly physical exams)
The hard truth is that without a clear, established screening process it will be difficult to establish a long-term safety record. If you have any questions about the safety of any of your drivers, it may be time to evaluate your process.
3. Train your drivers
Driver training helps prevent accidents. Through driver training you are able to standardize processes for communicating safety regulations, effective driving habits and general rules of the road specific to your fleet's vehicle types.
You can download some easy-to-use driver training resources from the Business and Legal Resources (BLR) website. Additionally, sites like SharpDrive and Instructional Technologies have several interactive driver training modules you can use in your training program.
4. Monitor driver behavior
Poor driver behavior can cost your company a lot of money. For instance, hard braking—a vehicle slowdown greater than seven feet per second— is among the biggest contributors to fleet-related fuel waste. Progressive Insurance defines hard braking as a vehicle slowdown that is greater than seven feet per second. This wastes fuel and is generally bad for the environment.
By using a software tool to monitor driver behavior, you are able to analyze data in real time and make a plan to correct each driver's behavior to help keep fuel costs down.
5. Formalize your inspection process
Finally, you will need to implement a routine inspection process to help prevent unplanned breakdowns and accidents that result from faulty equipment or poorly maintained parts.
Your inspection process should be:
Simple: Performing a daily, weekly or monthly inspection should be easy for anyone to complete. Once you have developed an inspection process, include it in your training program. Empowering your drivers with an easy way to perform inspections can increase drive participation, save your fleet time and improve vehicle safety.
Mobile: Fleets are mobile by nature and so are your drivers. Equip them with a software solution that allows them to perform inspections on-the-go.
Accessible: Information is power. Routine inspection data should be readily available for any driver, mechanic or fleet manager. This will not only help them do their jobs better, but it will also help your entire team work better together.
Why you should care about your Fleet Safety Program
Investing in an effective safety program is an investment in your fleet itself. While it may seem like an unnecessary use of resources, in the long run it will save your fleet a lot of money in operational, fuel and personnel costs.