Whether it's a new year, quarter or just another day of the week, having a fleet management plan ensures efficiency for your drivers, your assets and your organization. Using software to manage your fleet allows you to collaborate with your team on-the-go and track and measure fleet success.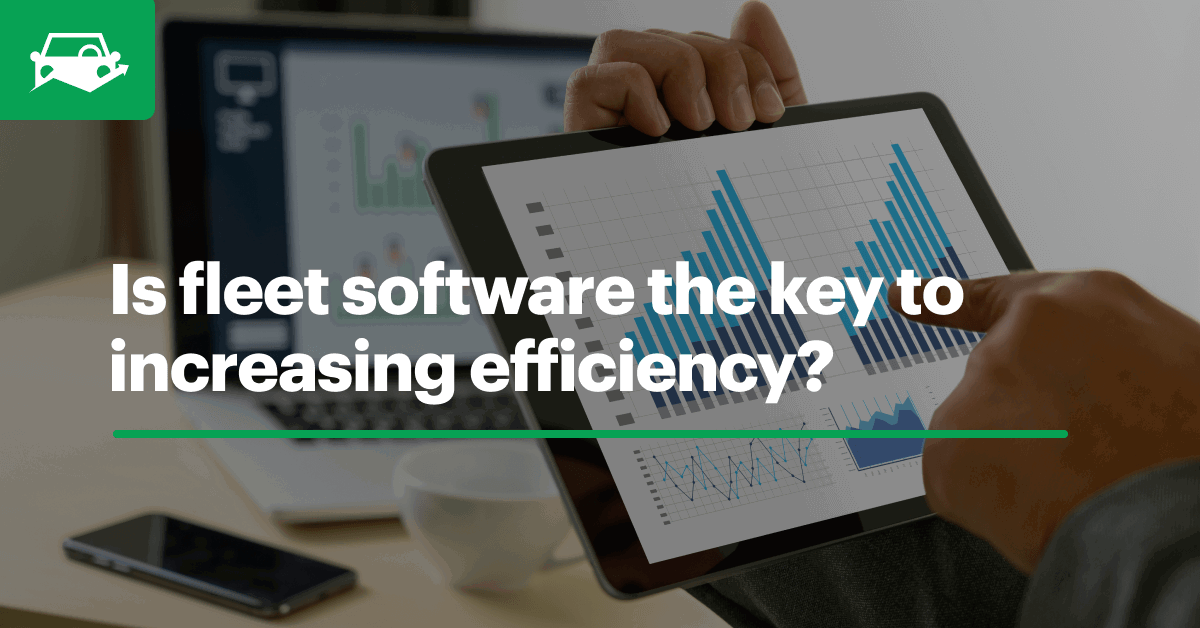 What Goes Into a Fleet Management Plan?
Creating a fleet management plan is essential to ensuring every aspect of your fleet, from assets to drivers, can operate efficiently and keep your organization profitable. While this may have once been a daunting task, modern technology has made it easier than ever to manage your fleet.
Fleet management software and accompanying technology provide complete visibility into fleet operations while also enabling real-time collaboration across your team. Instead of tracking your fleet in messy spreadsheets, software automates data collection to help you easily view and understand your fleet's health and performance.
Putting fleet technology at the heart of your fleet management plan allows you to both manage day-to-day tasks as well as track and measure overall performance. Leveraging software to aggregate your data is one of the easiest ways to track fleet key performance indicators (KPIs) and ensure you reach them.
To develop a solid fleet management plan, follow these steps:
Implementing technology, like fleet management software, allows you to stay organized while monitoring your drivers, vehicles and operation more efficiently.
Consider Your Goals
The first step to developing the best fleet management plan is to set goals. Think about the current state of your fleet. What's working? Which areas could use improvement? Are there any limitations?
Perhaps you're struggling with vehicle downtime. This could be caused by a lack of a solid preventive maintenance schedule. Setting a goal to keep up with preventive maintenance could help you decrease downtime and improve fleet efficiency.
One way to be sure you achieve this goal is by automating service reminders in fleet management software. Managers can receive notifications when service is due soon based on odometer updates or engine hour intervals.
Setting goals is important, particularly when choosing to implement fleet software into your fleet management plan. The best fleet management software is highly configurable and can be tailored to suit your team's needs. Knowing your target KPIs and areas of improvement can help you get the most out of your software.
Centralize Fleet Data
Collecting data is essential for any fleet manager, but your data is only useful if it's accessible. Many fleet managers are burdened with managing spreadsheets. Not only is this a poor use of time, but hunting down information in spreadsheets makes comprehensive visibility impossible.
Collecting and storing fleet data shouldn't be difficult. Using software to centralize your data allows you to automate data collection in an organized system, ensuring you can access the data you need when you need it.
Fleet management software makes it easy for you to monitor every aspect of your fleet in real time. A fleet management system benefits fleet managers by automating data collection, managers can avoid hours of manual data entry and spend more time analyzing data and improving their fleets.
Users can upload information, like inspection results and work order updates, in a mobile app. To further streamline data collection, fleets can integrate current systems to automatically sync updates like fuel transactions and odometer readings.
All information is housed in an easy-to-view software with a configurable dashboard that updates in real time. Managers have a bird's eye view of daily operations, including open work orders and vehicle status, as well as get a granular look at certain areas to ensure you're on track to reach your KPI goals.
Foster Team Collaboration
The phrase "It takes a village" is particularly true for fleet management. You rely on your team each day to complete tasks without your presence, and their insight is invaluable.
One of the biggest obstacles a fleet manager faces is communication. When developing a fleet management plan focused on efficiency, you need a solution for everyone on your team to communicate in real time.
Instead of playing phone tag or waiting for paperwork to be delivered at the end of the day, fleet management software is a central hub for real-time collaboration. Users can tag others in comments on inspections, work orders, issues and more to update progress and problem solve anytime, anywhere.
Collaborating with your team in real time not only keeps everyone in sync, but it empowers everyone to increase productivity. By eliminating the gap between field and office, you and your team can effectively communicate to resolve issues quickly and maximize uptime.
Measure Your Fleet's Success
Once your fleet management plan is established, it's important to regularly analyze your data to monitor your fleet's success. Tracking performance, vehicle health, expenses, repair turnover and other metrics is the best way to effectively target fleet KPIs and ensure efficiency.
While some fleet managers have trouble gleaning insight from their data, fleets who use software can easily track both real-time and historical data in configurable reports. Fleet managers can create easy-to-understand reports to share with stakeholders to measure performance.
Monitoring your fleet's data at a glance is easy in your configurable dashboard, but you may want routine updates on key areas of your fleet. To stay informed, you can subscribe to a report and have it sent directly to your inbox. This can be particularly helpful when you're focusing on improving certain aspects of your fleet.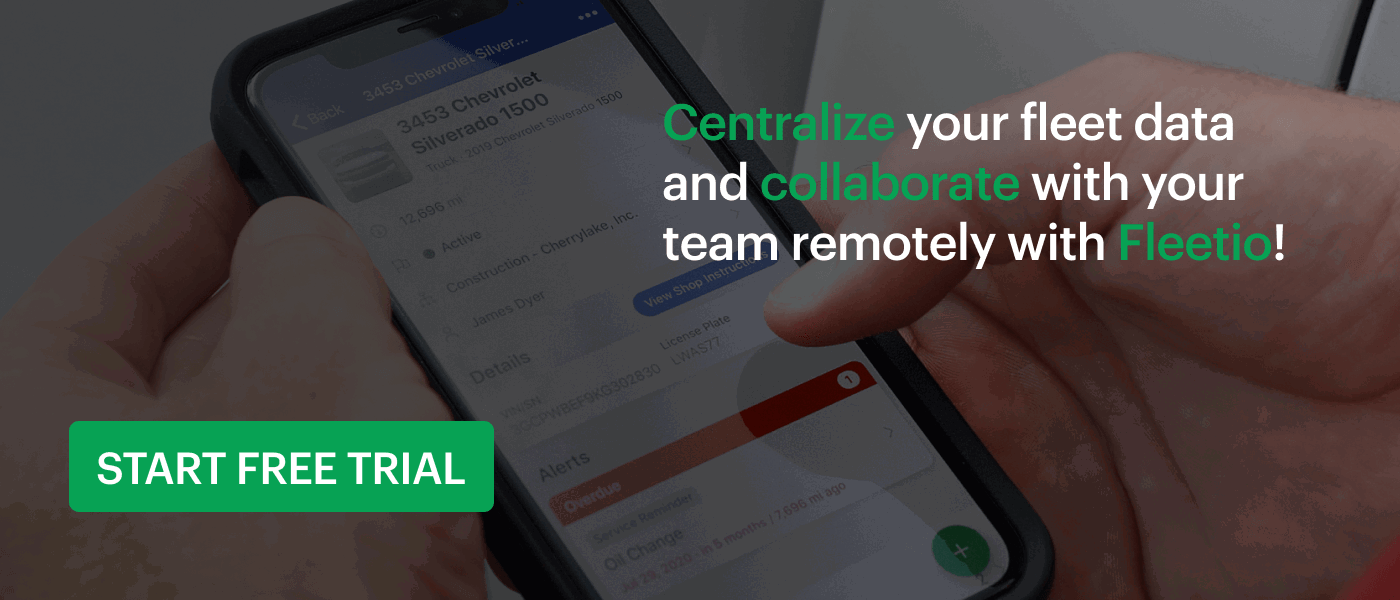 7 Ways Fleetio Can Help You Improve Your Fleet Management Plan
1. Unlimited Users
Keep your entire team informed! Instead of paying per user, every Fleetio account offers unlimited users, so everyone can stay in sync. Managers have complete control over user access and can tailor modules and features for different roles.
2. Electronic Inspections
Ditch the messy paper inspection forms and go digital! With Fleetio, drivers can complete fast, thorough inspections in a mobile app and upload inspection results instantly. When inspection items fail, managers are notified instantly and can act quickly to schedule maintenance.
3. Mobile Work Orders
Paper processes can grind fleet maintenance to a halt. Avoid downtime by managing maintenance in mobile work orders. Track progress and collaborate with your team in real time to maximize uptime.
4. Maintenance Shop Integration
Stop playing phone tag with repair shops! Fleetio's Maintenance Shop Integration makes it easy for managers to approve repairs electronically. Avoid hidden fees with detailed line items and consolidate billing into one monthly invoice.
5. Integrate with Other Systems
Having all of your fleet's data in one place makes it easier to analyze your fleet and spot trends across vehicles. Instead of tracking down data across disparate systems, Fleetio integrates with many of your telematics fleet management solutions to give you a complete view of operations.
6. Expense Management
Getting accurate calculations of your fleet's total cost of ownership and cost-per-mile is easy with Fleetio! Track and analyze expenses in real time to stay within your budget and maximize profitability.
7. Return on Investment
The best fleet management software allows you to make data-driven decisions and maximize your fleet's return on investment (ROI).
---
Set your fleet up for success! Start your free trial of Fleetio or request a demo today.