Looking for new and better ways to keep your drivers happy? We've put together several tips to boost driver satisfaction that will do wonders for your retention rate.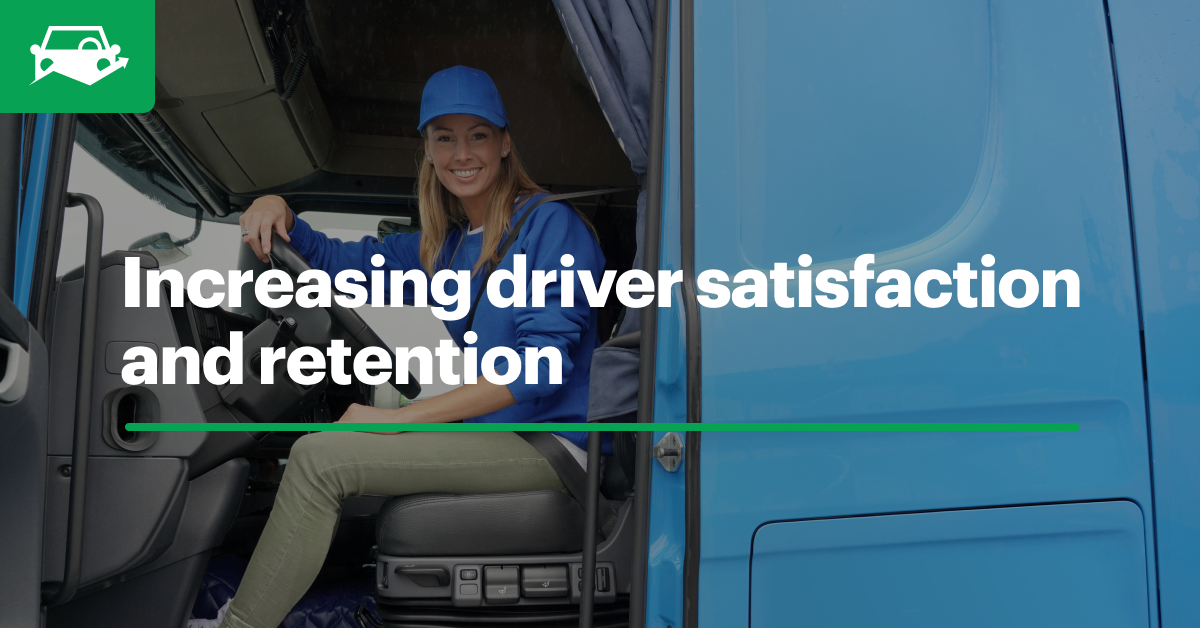 Why Driver Satisfaction Matters
It goes without saying that drivers are the most important part of ensuring a fleet's success. But in their 2020 Top Industry Issues list, the American Transportation Research Institute identified driver shortages and retention as the top two issues facing motor carriers for the fourth consecutive year.
If you find that it's hard to keep your fleet staffed, it's important that you find ways to boost driver morale to stop the revolving door of recruiting. The more satisfied your drivers are, the less likely they will be to leave, and satisfaction flows from the top of the organization down.
Here are a few things to consider to boost retention and ensure your drivers stay satisfied.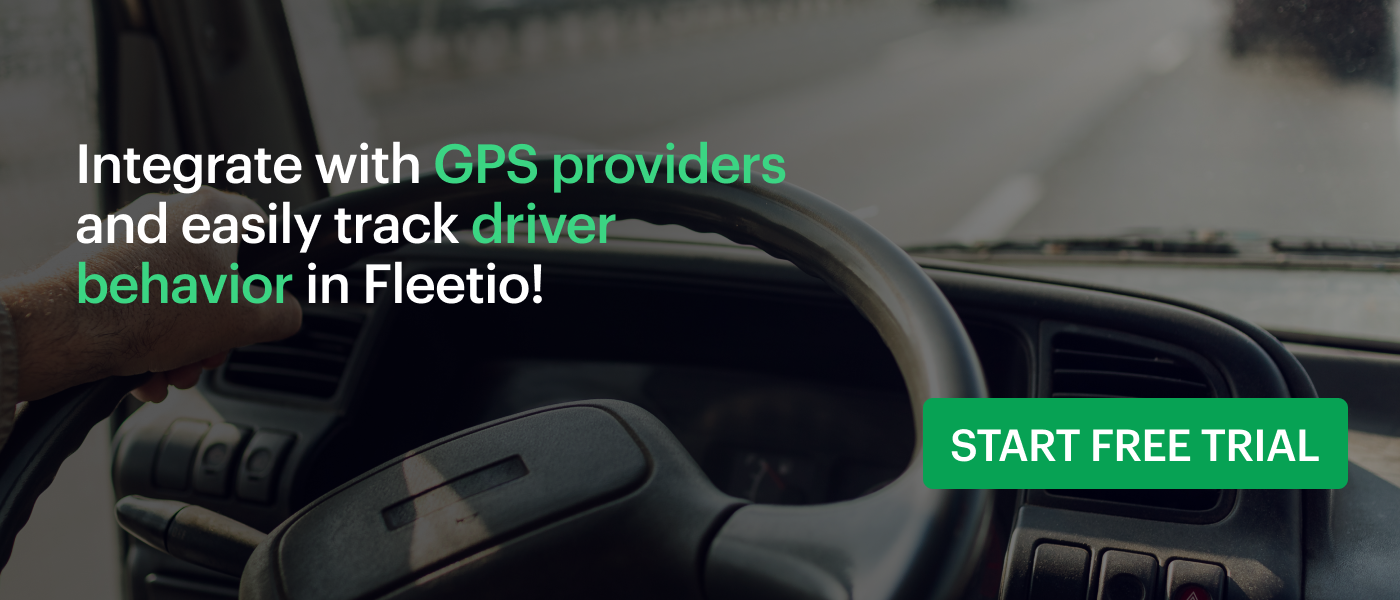 1. Communicate with your drivers regularly.
A little bit of respect can go a long way in improving driver morale, and the easiest way to respect your drivers is to listen to them.
Your drivers can be one of the best sources of information when it comes to decision making, whether it's hiring new drivers to decrease some of their workload, purchasing new vehicles or expanding pay options or other benefits. Talk to them frequently and give plenty of opportunities for open feedback, then take that feedback into consideration when making business decisions.
2. Use GPS and telematics data to help and reward drivers, not babysit them.
It can be incredibly tempting to treat your GPS and telematics devices as a means to watch your drivers for mistakes. While you should certainly monitor behavior on the road, consider using that data as a way to recognize your drivers that exhibit good driving habits and route efficiency, as well as educating your drivers that might need some guidance.
An easy way to extend on this idea is to create a good driving incentive program, where continued excellence in routes and efficiency is rewarded with recognition or bonuses. This will encourage good drivers to stay the course as well as provide struggling drivers with a motivating benchmark.
3. Make sure your vehicles are well-maintained.
Nothing makes a driver's life more difficult than a problematic vehicle with recurring maintenance issues. Failing to regularly service your vehicles can eventually become a hindrance to drivers and can increase the risk of delays and accidents.
You'll also want to be sure to create a vehicle replacement strategy so you can cycle in new assets on a regular basis. A brand new truck can improve a driver's working conditions, between better vehicle performance and overall comfort.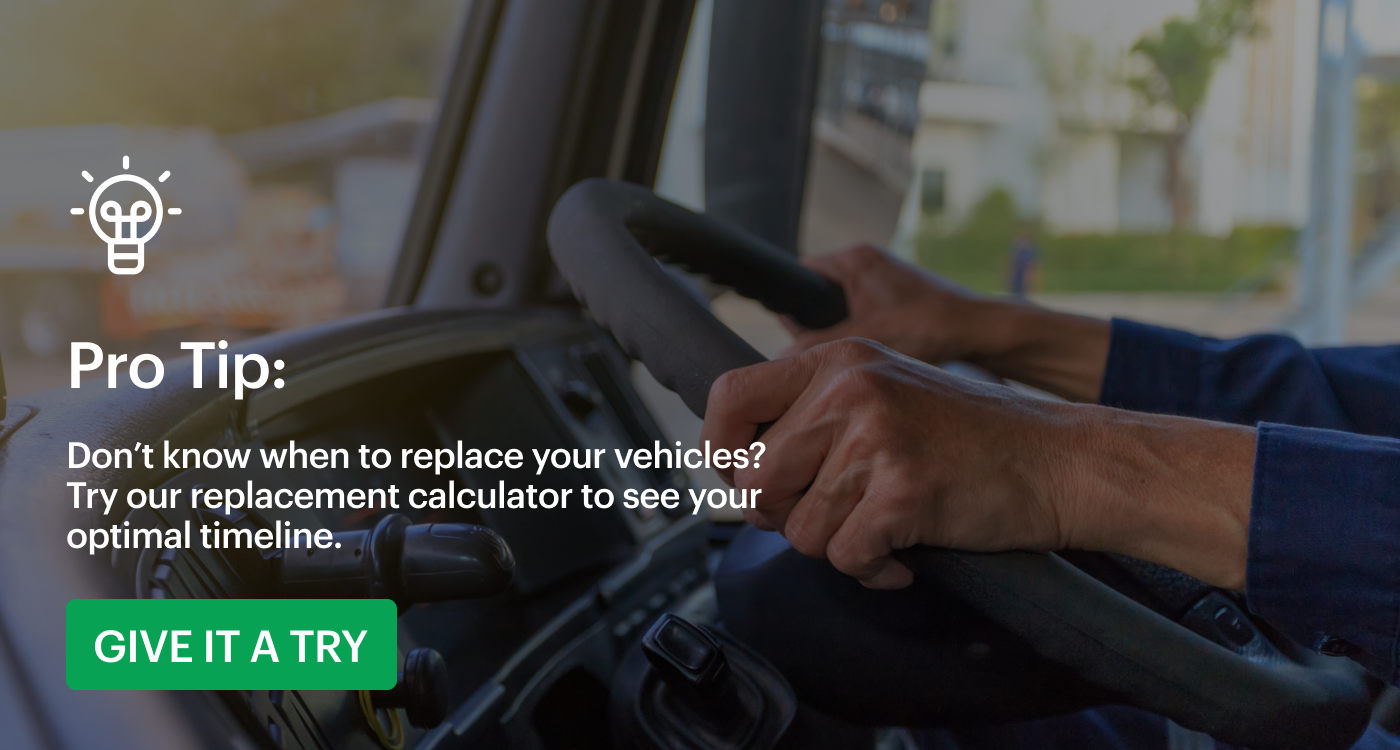 4. Optimize your routes and scheduling to keep drivers on the road.
Poorly organized routes mean that drivers spend more time stuck in traffic or on less-than-ideal county roads than they should have to, and that frustration adds up over time. It can also mean that some drivers end up with too little to do while others are overburdened with too many routes.
If you use a fleet management software like Fleetio, you can integrate your GPS provider to create more efficient routes that not only benefit your drivers, but improve the efficiency of your whole fleet operation. All of your drivers are given an equal amount of time on the road and your routes get completed on time more consistently.
5. Think about life outside the truck with organizational benefits.
It's important to remember that truck drivers aren't just looking for a flashy salary; a 2017 study from TruckersReport.com showed that pay was only fifth on the list of driver concerns overall. Making sure you have a well-rounded slate of benefits for your drivers can go a lot further than just throwing a lot of money in an offer.
An easy consideration is optimizing schedules to give your drivers reasonable home time. While there are some drivers who prefer to stay out on the road for longer periods of time than others, two to three weeks is the average amount of time drivers spend on the road.
Because the job involves a lot of sitting, trucking is one of the U.S.'s unhealthiest professions, between things like potential back and hip issues and lack of cardiovascular exercise throughout the day. Providing a health and wellness initiative can also go far in keeping your drivers healthy and happy, and can include things like discounted gym memberships, healthy snack options or sack meals in break rooms, or company wellness days and physicals.
Another option that will benefit your fleet in the long run is professional development incentives, like offering paths to additional endorsements and certifications or even leadership training. This lets your drivers know that you're as loyal to them as they are to you, and that you're willing to invest in their success.
One of the most important things to remember is that your employees are people first and drivers second. If you ensure the balance they need to feel fulfilled in every area of their life, they will be more likely to stay motivated in their day-to-day work.
---
Being able to better manage your driver data starts with a solid fleet management software. Start your free trial or request a demo of Fleetio today!