Maintenance is not only important to keep your fleet running, but it's also one of the largest ongoing costs you incur. When it comes to your fleet maintenance, follow your OEM recommended schedule to help lower your service costs.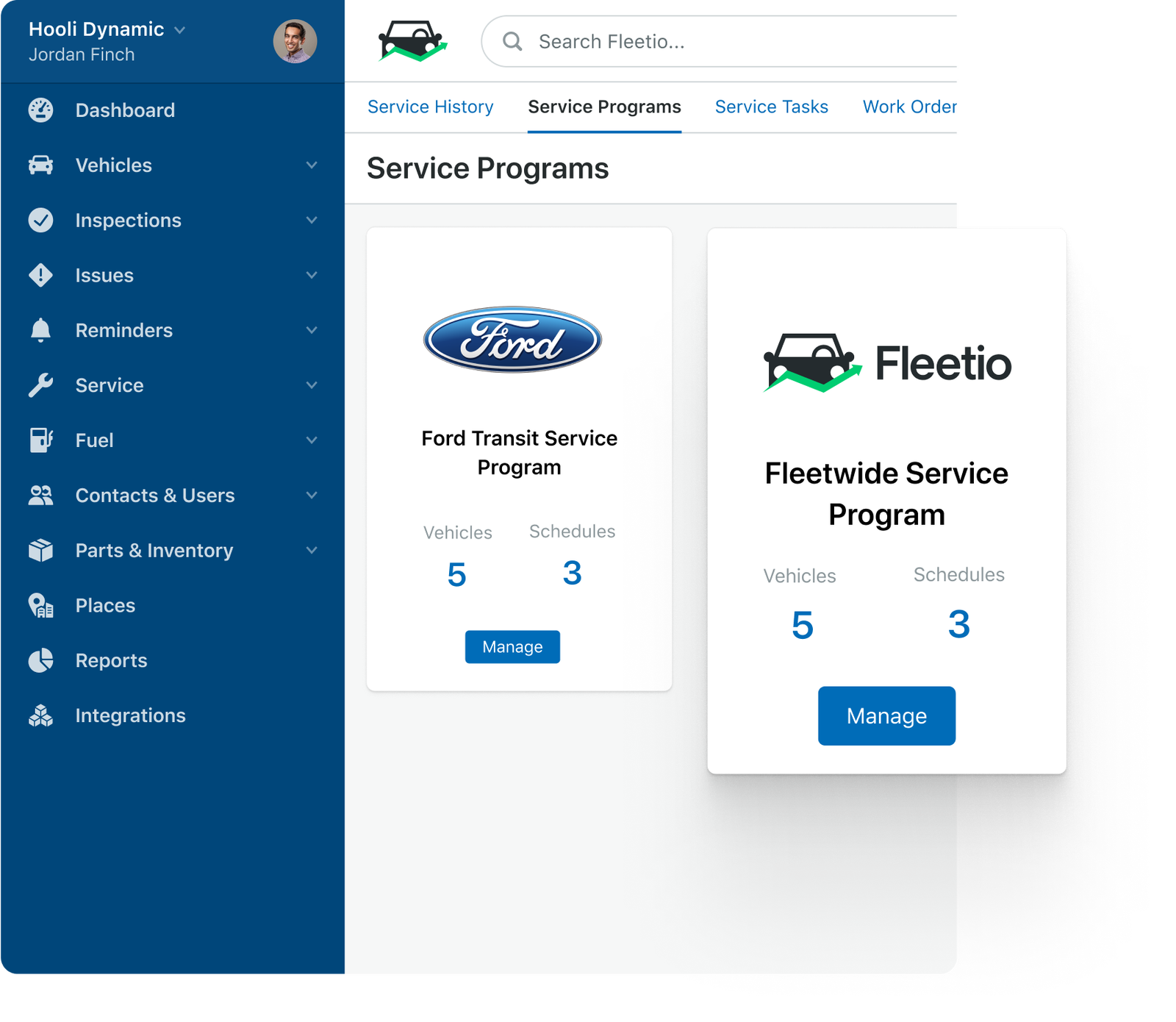 Why Following an OEM Schedule is Important
One of the most important reasons to follow an OEM maintenance schedule is to preserve the resale value of vehicles across your fleet. If you plan on reselling or trading in your vehicle, completing its scheduled maintenance will allow you to sell it at a higher price.
Whether you have scheduled maintenance done at an outsourced mechanic or in-house, it's important to use a fleet management software like Fleetio to keep track of service history. Service history can also be shared with potential buyers, so they have complete visibility into your vehicles that are for sale.
Strictly adhering to OEM guidelines can be your fleet's north star when it comes to servicing vehicles. Following your OEM's preventive maintenance schedule recommendations dramatically decreases your chances of incurring more significant repairs and will help you extend the life of your vehicle. You'll also avoid dreaded unplanned downtime which can have a much greater impact on your bottom line.
Another reason to follow your OEM maintenance schedule is to guarantee vehicle warranty coverage. Spending to replace parts or vehicle components is the last thing any OEM wants to do. However, there are steps to ensure your vehicles remain under factory warranty.
An OEM will honor warranty coverage as long as you follow their specific maintenance recommendations. This might include servicing only at certain locations, such as dealerships, or specific mileage milestones for maintenance.
Using Fleetio to Manage OEM Service Schedules
Managing maintenance schedules for your entire fleet can be difficult and time-consuming without the right solution. Spreadsheets and outdated software rely heavily on manual data entry and don't have the proper tools to keep you informed.
Ensure you're following your fleet vehicle's OEM recommendations and getting the most out of your mobile assets with Fleetio. Now, you can easily create Service Programs for vehicles across your fleet by pulling in the OEM recommended maintenance schedule .
When your vehicle is in Fleetio, you can quickly identify and pull all vehicles specs in addition to your OEM schedule by using the VIN Decoder. With this, you'll see the manufacturer recommended service schedule and have the ability to create a Service Program for that vehicle (and other "like" vehicles) immediately! You can also add the OEM schedule to existing vehicles in your account and quickly create Service Programs.
This gives you a framework to build comprehensive PM programs to meet your specific needs right from your Fleetio Vehicle Overview!
Increase Visibility Into Your Preventive Maintenance with Service Programs
Service Programs in Fleetio allow you to decrease downtime and maintenance costs by ensuring your vehicles are following an accurate service schedule. The PM needs of your fleet vehicles likely vary between make, model and different asset types.
Leverage OEM recommended maintenance schedules with Service Programs when PM services need to be completed based on specific asset attributes to standardize service intervals for similar assets.
Simplify the process of adding and managing service reminders across your fleet using Service Programs. Remove tedious tasks that can take hours to do by editing service reminders across your fleet and in bulk.
Easily edit time and mile intervals and due-soon thresholds all within your Service Program. Adding, editing, and removing service reminders across your fleet can now be done in just a few clicks!
Managing service can be one of your most time-consuming tasks, and it's crucial to have a flexible and organized way to track your assets when they are due for preventive maintenance. Fleetio's Service Programs feature not only helps you manage service, it also helps you remain compliant and reduce your service costs.
---
Want to learn more about fleet maintenance? Start your free trial or request a demo today. Also, check out our webinar on OEM maintenance schedules and Service Programs!