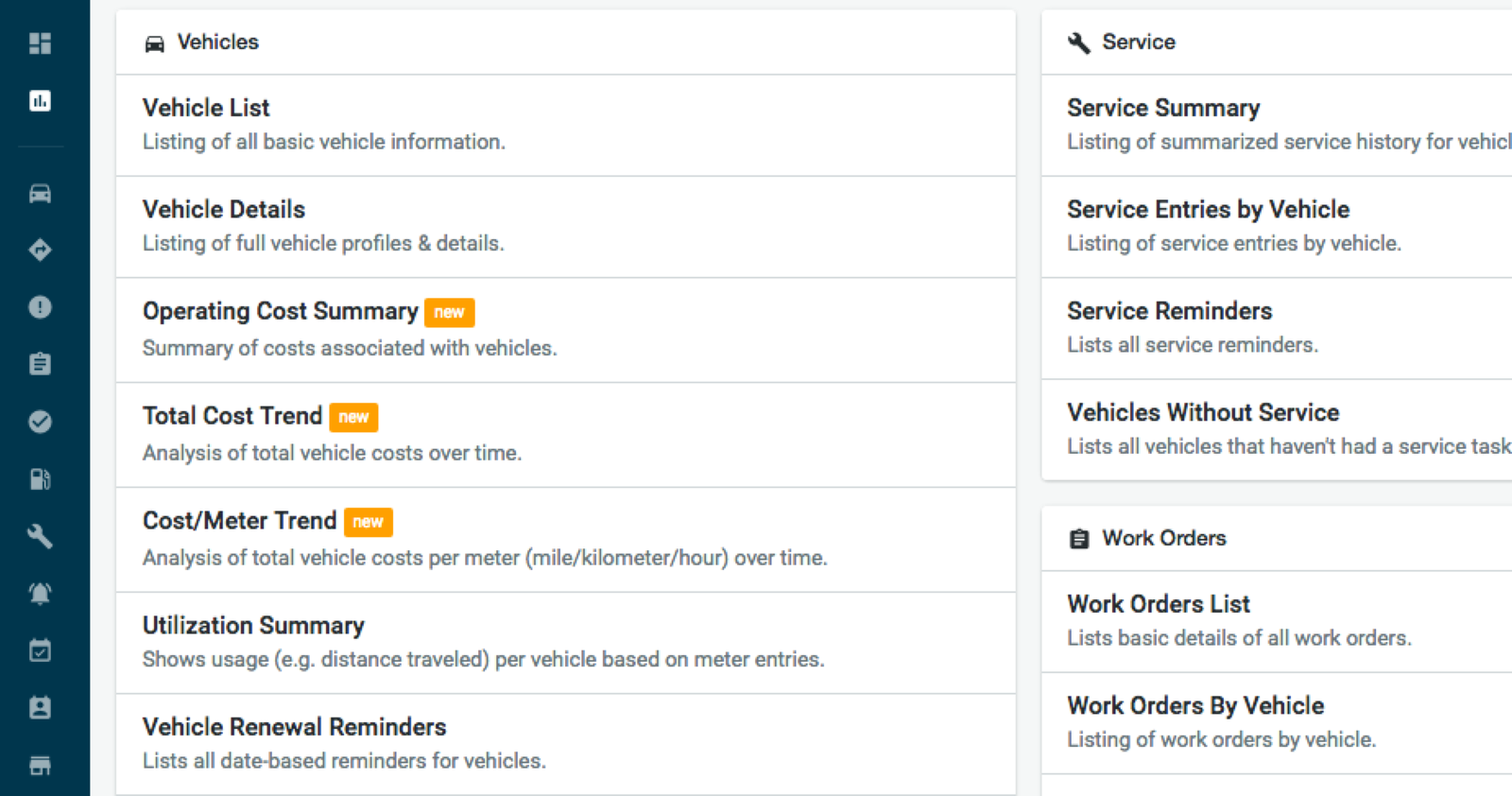 At Fleetio, our goal is to help you reduce the time, cost and energy spent running your fleet. That's why we're always adding to the suite of reports inside your Fleetio account. With the three latest additions to Reports, you'll gain instant insight into different operating cost metrics for your vehicles. And just like other reports in Fleetio, you can easily export, print and share data with management anytime the mood strikes.
Operating Cost Summary
Get a high-level summary of costs associated with your vehicles with the Operating Cost Summary Report. This report displays vehicle fuel and service costs as well as average cost per meter for a selected timeframe. View aggregate totals or drill down into individual vehicles to compare them and give you immediate insight into fleet operating expenditure.

Total Cost Trend
The Total Cost Analysis Report gives you insight into vehicle operating cost trends month-to-month. View trends for all vehicles in your fleet or for specific vehicles, helping to pinpoint assets that should be considered for re-marketing.

Meter/Cost Trend
Keep tabs on operating cost per mile (kilometer or hour) for your entire fleet. View vehicles in aggregate or individually and spot operating cost trends from month-to-month, helping you to properly allocate assets based on trip length.

Login to your Fleetio account to try out Operating Cost reports, found in the Vehicles section of your Reports dashboard. Have feedback? Get in touch with ideas.
--
New to Fleetio? Start your free 14-day trial to try out these and other valuable reports.