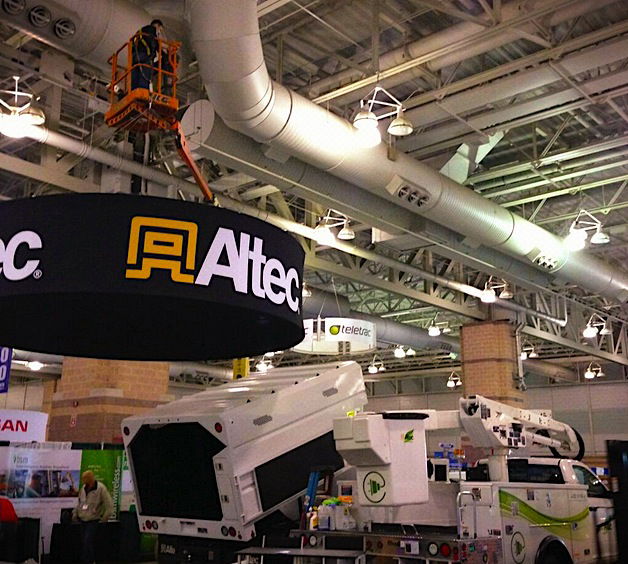 As a fleet manager, it is important for you to be aware of what is going on in your industry. Changes in technology, the regulatory environment and best practices can really be impactful to your business. If you were unable to attend the NAFA 2013 Institute & Expo, we want to give you some insight into some of the things that are being discussed and presented. So here are a few key ideas floating around at "the Fleet Management Industry's Largest Event."
Managing a Global Fleet
For fleets that have regional or even international span, dealing with differences in units, currencies and languages can be difficult. The technology now exists for fleet management operations to work together even though they are on different continents. Cloud storage and web-based fleet management software allow for employees to access the same database from different locations, all while seeing their data in regional settings.
Reactions to Changes in Policy
The fleet management industry is perpetually responding to regulatory changes. 2013 is no different. Whether we are talking about driver restrictions or black box regulations, it is important to be abreast of how your company will be impacted.
New Advances in Fleet Tracking
GPS has been around for some time now, but the devices are certainly more capable than ever. Also, the introduction of bluetooth and cell phone connectivity to vehicle diagnostics have broadened the scope of traditional GPS. Overall, you are going to see more comprehensive data available with more lower cost options as well. In a nutshell, better data means you can make better decisions about your fleet.
Alternative Fuels and an Elevated Focus on Fuel Efficiency
Not only are the options for fueling your vehicles becoming more diverse, the way vehicles utilize that fuel is also changing. Natural gas availability and pricing is bringing CNG and LNG options into the conversation for a variety of fleets. EVs, propane (autogas) and biofuels are also becoming viable for some businesses. The early adopters for these alternative-fuel fleets are mostly niche industries or operations with predictable driving patterns, but expect more growth in the coming years as availability scales accordingly.
In addition to moving toward more fueling options, car companies have developed new ways to increase fuel economy across your fleet. Start/stop technology, aerodynamic innovation, and even tire design can have a big impact on reducing fuel expenses for a company. With these new options, however, a vehicle could certainly cost you more up front. As a fleet manager, one of your challenges will be realizing the fuel savings and knowing whether or not a payback is worth the added investment.
See real-time NAFA Conference updates with #NAFA2013 on twitter.