Now that you've decided to move forward with fleet management software, it's time to start exploring the tools and functionalities you'll have access to in the platform of your choice. That can certainly seem like a daunting task, but by breaking it down into a couple core components, you can set yourself up for long-term success from the get-go.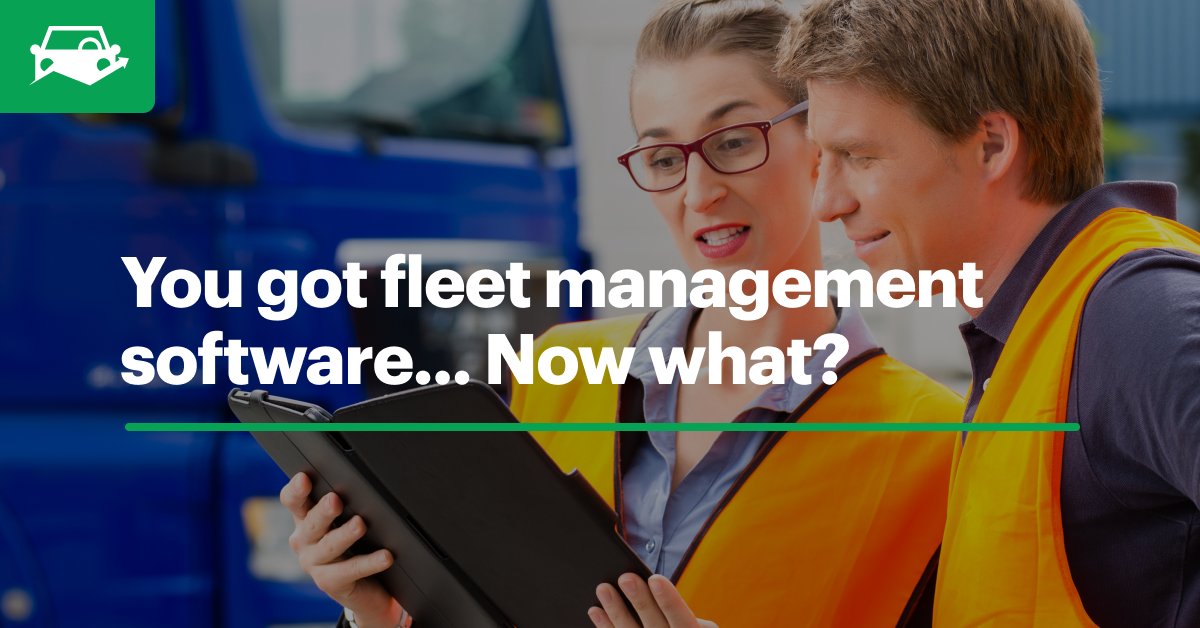 1. Set a goal
Chances are, if you've chosen to start utilizing a software-based solution, you had a good reason to take that first step, whether it was a more centralized spot for data, better collaboration among your team or more cohesive day-to-day processes. You can take your primary intent and turn it into a north star for integrating a new product into your operation without being completely overwhelmed by all the functionality you now have access to.
Some examples of solid goal setting and suitable first actions can include:
Streamlining Vehicle Inspections: Immediately focus on creating comprehensive inspection checklists and figuring out how to add and assign users to complete those checklists.
Upholding PM Schedules: Go in and start adding vehicles with a bulk VIN import and associate them with their OEM maintenance guidelines, as well as play around with notifications and alerts to remind you when maintenance is due.
Managing Expenses and Total Cost of Ownership: A little bit of setup at the outset can mean eliminating hours of number crunching – just upload any historical reports and commit to tracking closely as you onboard.
Providing Reporting for Leadership: Review your app's reporting capabilities and start uploading your old data so you can start compiling reporting dashboards that will get quick top-down buyin.
Integrating 3rd-Party Services: If you researched your FMS's integrations library before getting started, syncing your other apps could be as simple as a couple of logins and connections.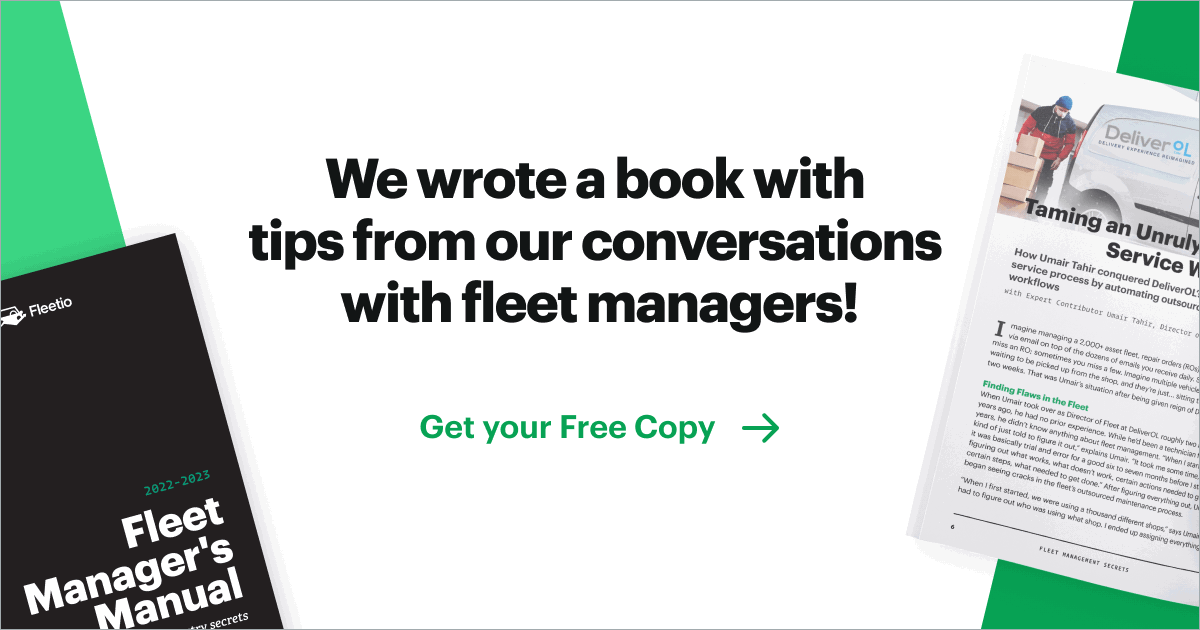 2. Begin your rollout
Once you've conducted your initial setup – accounts and data integrations and uploads and whatnot – you can then begin sharing the wealth of information with everyone else in your organization that needs to be involved. But first, you need to figure out exactly who needs access, and how much access they need.
A good software will allow you to assign certain user roles that align with distinct functionalities and cut off access to anything that's not needed. For example, drivers can maintain access to inspections and the details of the vehicles they've been assigned, but they might not necessarily need to be able to see fuel card transactions or utilization details, whereas those factors might be important to an employee in procurement or finance.
Once you've determined your users and their permissions, it's time to let your employees get hands-on experience. Tom Rowlings, fleet manager for the City of Cambridge, Massachusetts, says that letting drivers and techs move at their own pace with new technology is vital to encouraging adoption.
"My method is 'lack of training' – cut back on the Powerpoints and the 'This is how you're going to do it,' and tailor the training [to your mechanics]," Tom said. "I took the approach where, right off the bat, we were utilizing tablets and it has the Fleetio Go app. I did more of a, 'Jump on in everybody, the water's warm. Here's your tablet.' I showed everybody how to log in, and I said, 'Take the next couple of days and get familiar with it. I want you to poke around and figure out the same way as when you downloaded TikTok on your phone to look at videos.'"
As Tom points out, by letting your staff choose their own adventure, you might also get the opportunity to learn new and better ways of using the platform that might not be exactly what you envisioned, but fit drivers' and techs' needs a little better than a pure by-the-book approach.
No matter what, never let the idea of bridging a technological gap with your employees discourage you from moving forward with a new software solution. There will be growing pains, for sure, but with a little patience and listening, you can get everyone on the same page.
Also, depending on which fleet management software you chose, you'll likely have access to resources provided by the software developer, from support lines to help centers. Fleetio's help center is available to anyone regardless of whether or not you're a customer, so feel free to check it out as an example of what to expect.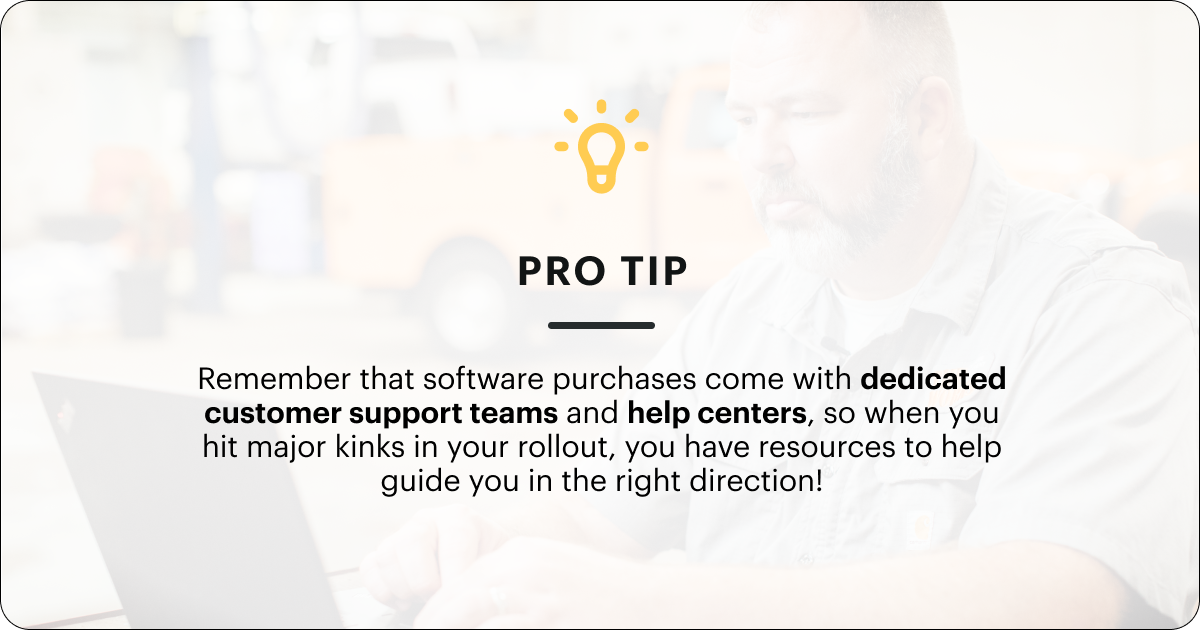 3. Measure your progress
As you move forward with your implementation strategy, you'll want to make sure that you have clear benchmarks for your onboarding that let you gauge how you're doing. Incremental implementation is far more achievable than trying to marathon all of your data entry over the course of a single week.
Benchmarking can be as simple as creating percentages for the amount of progress you've made and setting prospective dates – for example, if your primary goal is to create more consistent PM schedules, set a date for when you want 25%, 50%, 75% and 100% of vehicles added, respectively, and make sure you work each day toward hitting that cutoff. This can also be translated to actions being taken by your users, like slowly adjusting your ratio of paper inspections to inspections completed in-app.
No matter what metric you choose to measure, you'll want to make sure your goals are well defined so that you know when you're falling behind – after all, your aim with any new fleet technology should be 100% implementation and use. Your implementation schedule doesn't have to be set in stone, but you can maintain flexibility while also moving forward with a purpose so your migration to software doesn't get caught in operational limbo.
While you measure your progress in onboarding, you'll also be able to start measuring against your actual data. Once you've got any historical data added and you've gotten accustomed to the automation and entry in your software, you'll be able to start using reporting features to reflect the results you were looking for in a software solution in the first place.
Be aware, though, that starting to see real movement in your data can take time, and you'll especially want to make sure that you convey that delay to any higher ups looking to see the return on investment from your new software. As a municipal fleet manager that has implemented fleet software multiple times, Tom has had to learn to balance expectations at the top.
"You have to make sure that your leadership above you understands your expectations of time, that they're not thinking, 'Hey, you have this new program, we're three days in, let me see those cost savings reports and where you spent all your money this month.' You have to set the expectations and have a leadership that understands that it takes time to implement a new technology, and you're not going to get that automatically."
4. Define next steps
Once you've gotten to a point where you're nearing 100% adoption, it might be easy to think that your job, or at least this part of it, is complete. But technology is designed to augment your efforts, not replace them, and as such, you'll need to stay vigilant to ensure that your software is working properly for everyone involved and that you're getting the results you expected.
As everyone begins to get more comfortable with the software, remember to get consistent feedback from drivers and techs to see if there are any processes you could improve. As new needs arise, whether it's native to your platform or might entail a new integration, you can always reach out to your support contact to see what you can do to fill that need.
Using fleet management software is an ongoing game of implement and refine – software won't change your life overnight, but with the right mindset and a little planning, you can continue to advance with your fleet technology so that your operation is always streamlining and improving.
---
Want to give software a shot? Sign up for a free trial today to experience Fleetio firsthand, or schedule a demo to be guided through our features!