At Fleetio, we are very passionate about charitable organizations.  We know how important they are to serving the better good.  Our staff members devote a lot of their free time to serving in our local community and giving back to nonprofits in our home city of Birmingham, Alabama.  We also hope that our software can make a notable difference to help such groups that depend on vehicles.
One of the first Fleetio users was Kid One Transport, a nearby nonprofit that provides children and expectant mothers with transportation to and from medical treatment.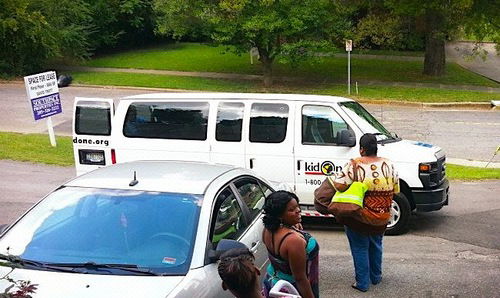 Fleetio has been a great asset to Kid One Transport.  **** The amount of time and money it has saved has been enormous! -_ Patrick Galloway_
Vehicles are the backbone of Kid One's mission.  Understandably, we are quite proud that they use Fleetio to track maintenance and ensure that costs are closely monitored.  Money lost from an expensive repair, and the downtime suffered as a result, inhibit their ability to get their clients to the medical care they are in need of.  So yeah, they take their Fleet Management Software very seriously.  The same can be said about the many other nonprofit customers around the world that currently use Fleetio.
Nonprofit Discount
Because of what they do for all of us, we are pleased to offer Charitable Organizations a 10% discount on their monthly subscription.  It is our way of showing appreciation for helping the greater good.  Please feel free to contact us if you would like to learn more.