#1 Fleet Management Software
The easy, all-in-one maintenance platform for fleets
Fleetio is the simple alternative to spreadsheets and outdated fleet software - designed to integrate seamlessly with all of your preferred maintenance vendors and help you automate fleet operations tasks. Continue to visit Discount Tire for tire and wheel services and rely on Fleetio's Maintenance Shop Integration and network of 85,000 national and independent shops for everything else. Receive one consolidated bill every month for quick and easy reconciliation.
Try it free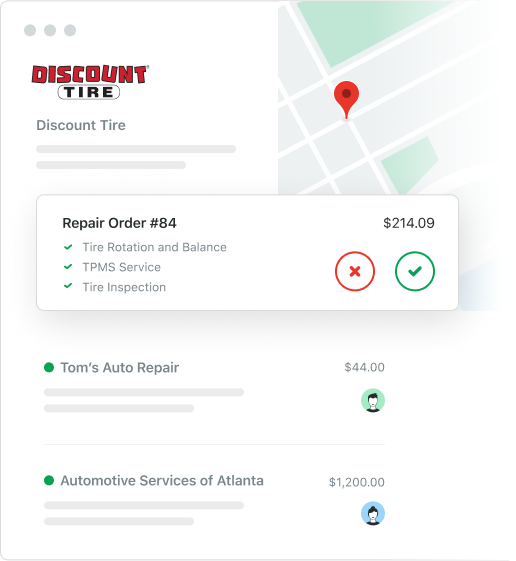 How Does Fleetio's Shop Integration Work?
Enjoy the benefits of a maintenance network without the cost of a Fleet Management Company
1. Work with your preferred providers

Use the shops you know and trust. Visit Discount Tire for best-in-class tire and wheel services and visit your preferred shops for any other services. In the event that your preferred independent shop isn't already in network, Fleetio will work with them to get set up.

2. Painless billing with automated consolidation

Instead of managing multiple billing relationships and sifting through service invoices, all service costs are automatically placed into a single itemized bill that includes every visit to a Discount Tire and any other vendors that month. Reconcile quickly and easily.

3. Keep up with preventive maintenance compliance

Empower responsible parties with OEM PM notifications. Receive a PM notification before maintenance is due and schedule an appointment at your preferred shop. Reminders are automatically reset when service is complete.

4. Fine-grained control of repairs

Choose what you want to review manually and designate approvers by group. Set up auto-approval limits by dollar amount and shop. Create auto-rejection decisions based on specific line items.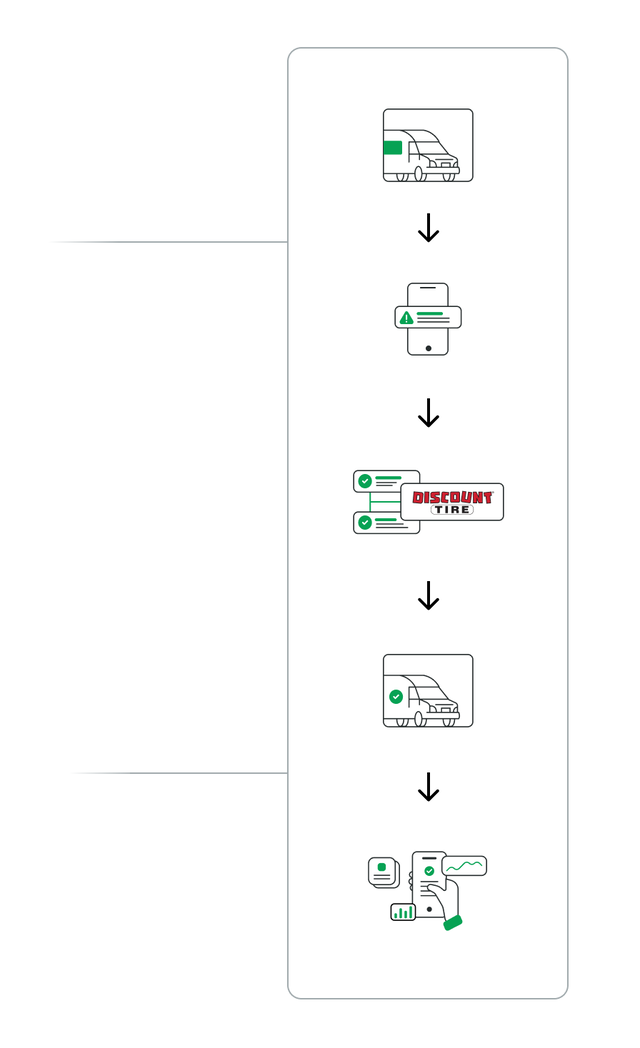 Fleetio isn't just a record-keeping system. It's where fleet management happens.
Manage anything and everything that affects your mobile assets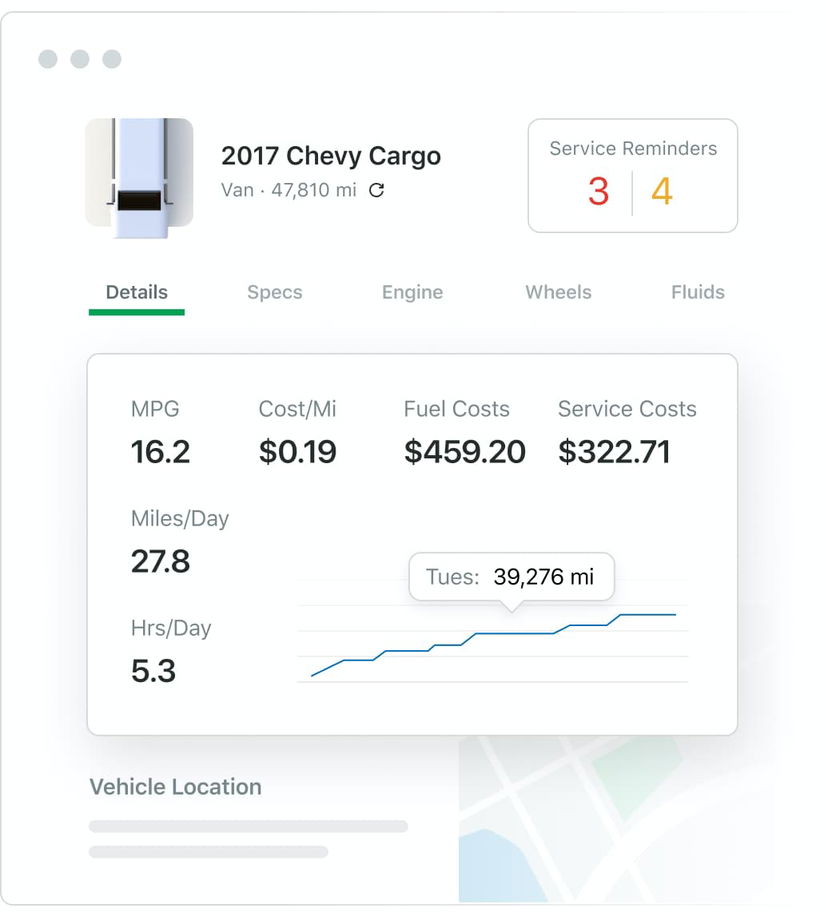 Track all of your fleet data in one place
Store everything— license and registration renewal reminders, warranty info, loan/lease data, telematics data, group/location, important documents, notes and more. Pull in 90+ vehicle specs automatically using our VIN decoder.
Uncover cost-saving opportunities by understanding your total cost of ownership
Report on all expenses and operating costs to see a full financial picture of vehicle ownership and ensure your assets remain profitable.
View a complete "paper trail" of activities for every asset
Fleetio keeps a record of every activity related to each asset. Track assignment and location history, in-house and outsourced maintenance activities, fuel and expense transactions and more, all without the hassle of spreadsheets.