Fleet Management App
Fleetio Go
All of the information needed to manage your fleet, all from your mobile device. Schedule maintenance, perform inspections, check out equipment and take action to improve your fleet operations.
Manage your fleet from anywhere with our vehicle maintenance app
---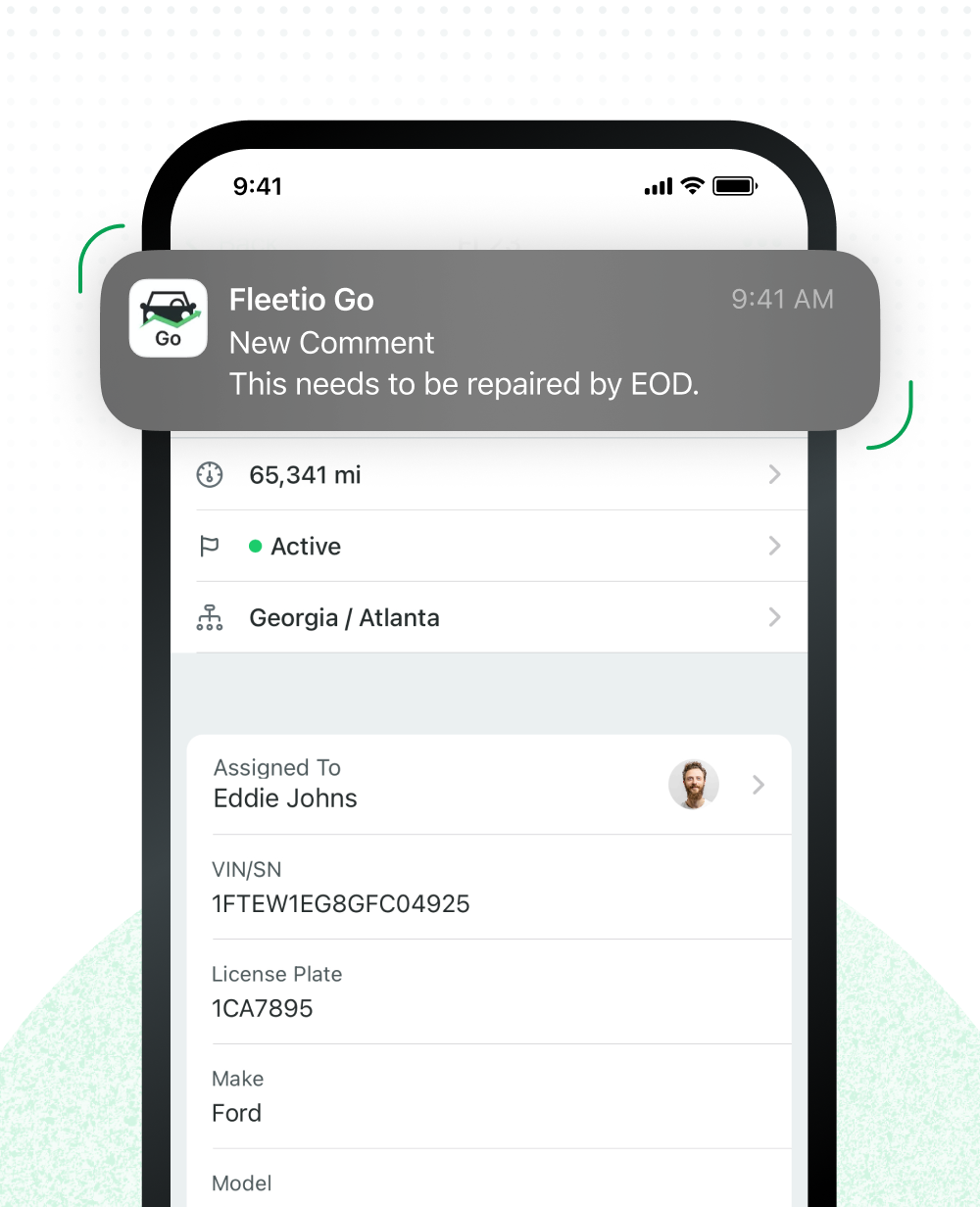 Conduct vehicle service tasks in-house or through a shop
Look into an asset's service history and create a digital work order to start the maintenance process. When you need to outsource a repair, you can find nearby providers from our network of 85,000+ shops.
Receive notifications and reminders for time-sensitive fleet actions
Access vehicle specs and store critical documents
View the specs for your vehicles and store important documents and photos for each of your assets, including insurance cards and DOT-required paperwork, to make sure your operators always have up-to-date information on hand.
Book a Demo
Key features of our Fleet Management App

Asset Assignments
Service Reminders

Check In/Out Equipment

Vehicle Inspections

Document & Photo Storage

Issue Reporting & Notifications

Automated Location Entries

Maintenance Provider Network

Work Order Management

Barcode Scanning

Fuel Entry Log

Customized Data Views
Streamlined communication with each member of your team
---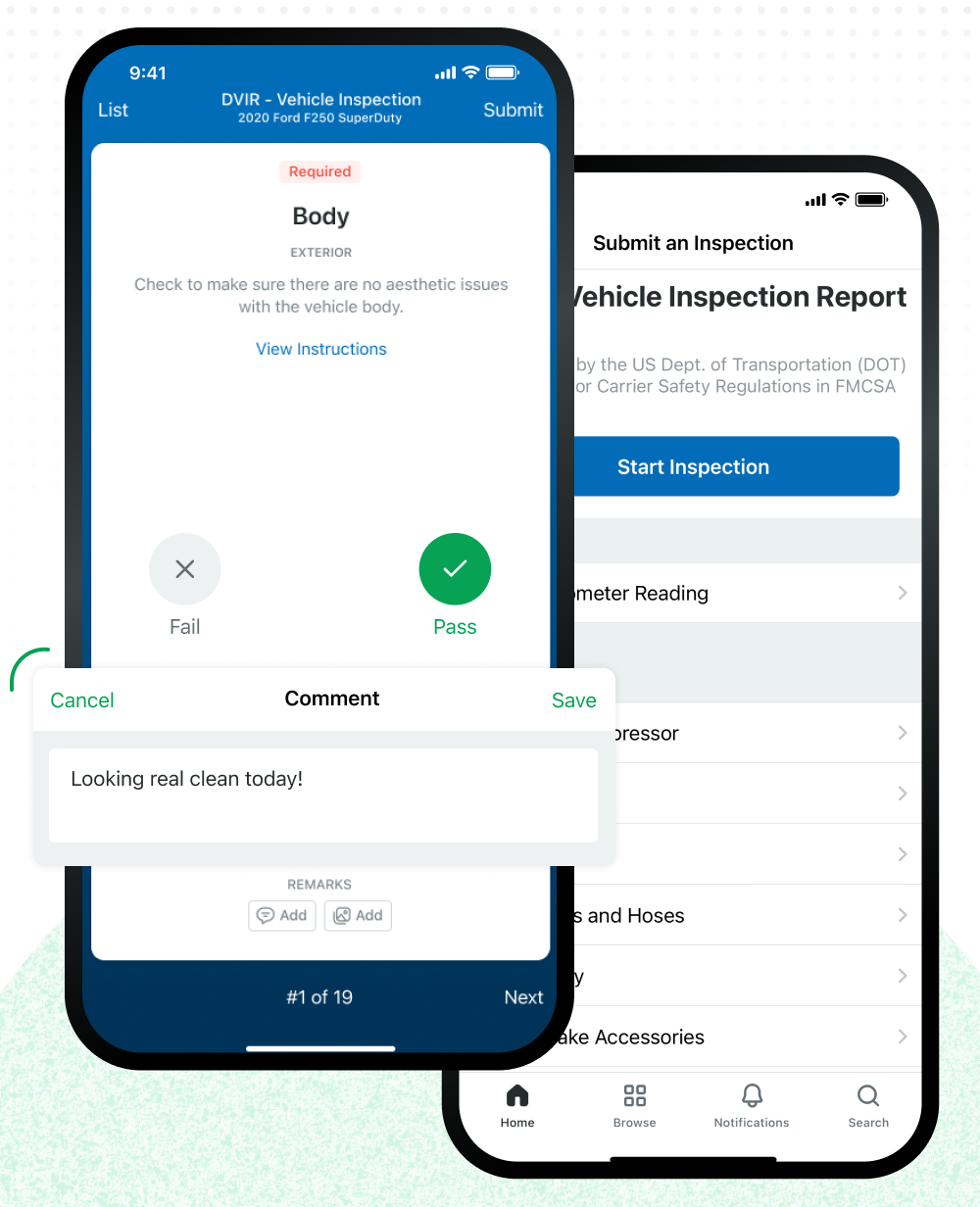 Provide operators with a pass/fail checklist for vehicle inspections
As a vehicle inspection app, Fleetio Go allows your drivers to perform inspections efficiently, and records inspection duration to help you reducereducing the chances of pencil whipping. Automatically update your vehicles' odometer readings, collect photos from the inspection, and receive instant access to inspection results to resolve failed inspection items.
Start the maintenance workflow by assigning issues to technicians
Prioritize and assign vehicle issues to your technicians, as they occur, to reduce the downtime for your assets. Technicians can view a list of all assigned issues to organize their workflow for the day and manage the entire maintenance process with our fleet maintenance system.
Start a Free Trial
Manage your fleet assets and operators in the same system
---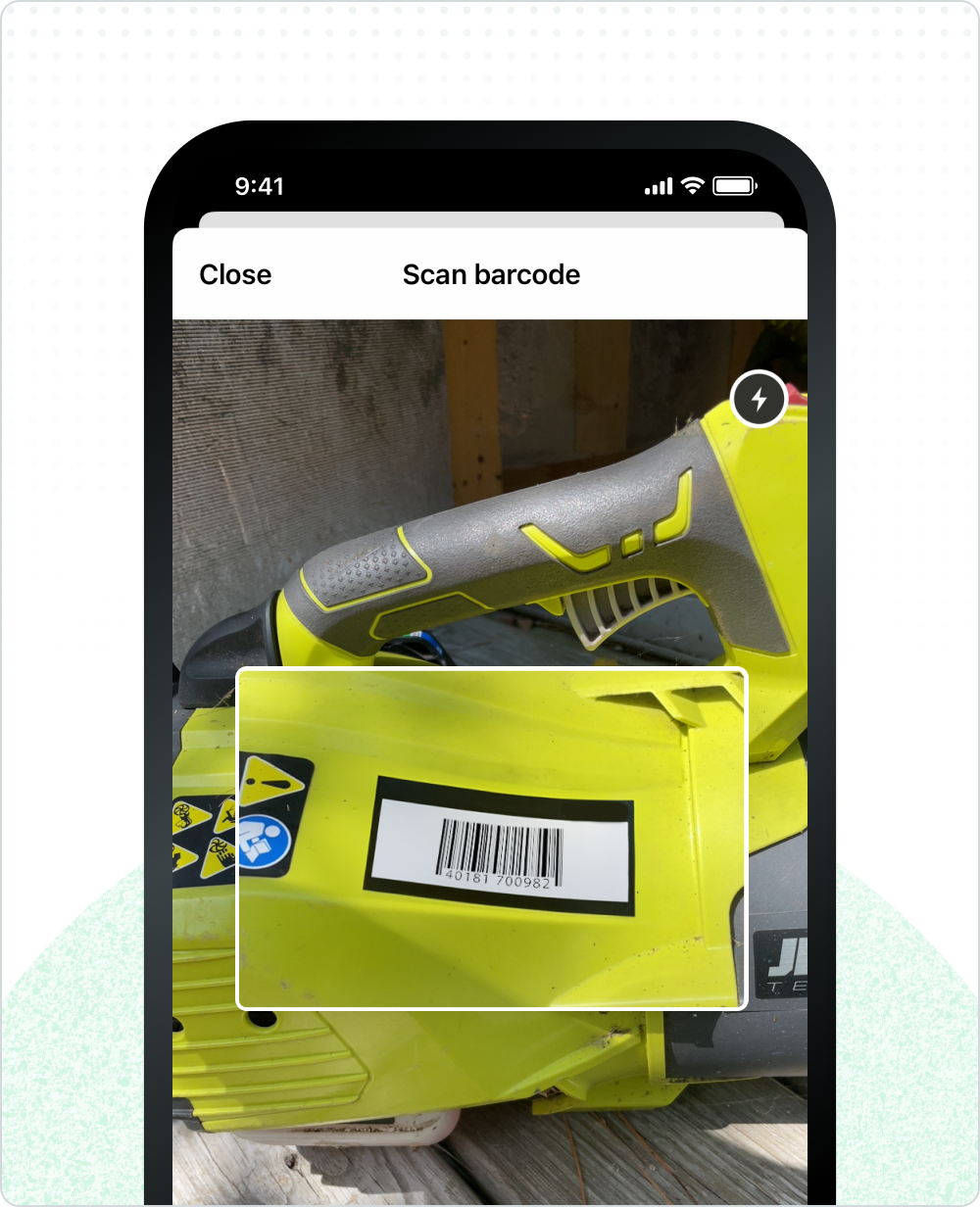 Scan barcodes to check out parts, tools, equipment and assets
A built-in barcode scanner and NFC reader enables you to simplify the check-in/out process for assets and fleet equipment. Always know the status of your assets based on the assignment history and view a map of the 'Last Known Location' from when the barcode was scanned.
Set up users and contacts to simplify communication fleet-wide
Users can view information for any assets they have been assigned or granted access to, based on their role or custom user-level settings. Add contact information for people inside and outside of your organization to quickly reach out when needed.
Why our customers love Fleetio
Everything we've needed to maintain those trucks is easy and quick to grab.

Andrew M.
Daniels Sharpsmart
Fleetio fleet management is exactly what we were looking for. Totally easy to use! We wanted to be able to track all of our truck expenses, and be able to see what each truck in the fleet costs per mile, and Fleetio does exactly that!

Sheldon D.
Sue's Recycling
I find this app saves me about 1.5 hours per day in the evening when I sit down to catch up all my files. If you use it as intended, it will be a huge benefit!

Mark D.
Mark Dominey Trucking
Both app and computer based makes it easy to use. My field technicians enjoy using the app.

I use this platform as a mechanic on our diverse fleet. The layout of work orders is seamless and all around user friendly.

Fleetio is our first fleet maintenance software program. Before that, everything was done manually. We now have the ability to efficiently record, track and report on vehicle maintenance and operating activities, parts inventory, and just about every other facet of our business.

Robert J.
Kayak Public Transit
Frequently Asked Questions