Plumbing Fleet Management Software
Prevent downtime and improve efficiencies across your plumbing fleet
Flush out inefficiencies across your plumbing fleet with a comprehensive software solution. Fleetio enables you to track every aspect of your fleet while automating antiquated processes. Uncover and analyze your fleet's critical data and make informed decisions to prevent costly downtime.
Book a Demo
Trusted by plumbing fleets around the world
"Automatically updates as vital information is entered into the program, videos and customer service are great, very helpful, and extremely timely."

Derek B.
Bonfe Plumbing and Heating
"I like that I can grow with this software or use just the basics for a small fleet or vehicle asset tracking."

"Overall, this is the best program by far in helping manage our fleet and keep track of maintenance and repairs."

"Having used the service for a short time, it has been easy to use."

Catherine R.
Peace Frog Carpet and Tile Cleaning
"I have been very impressed with how comprehensive this platform is."

Chris L.
Scotto's Plumbing
"Fleetio has exponentially helped to streamline our company driver & vehicle tracking."

Colleen P.
EDA Contractors
"Fleetio is very intuitive and the entire Fleetio staff is always super helpful and friendly. I'd recommend it to any company with a fleet of any size."

"It is very easy to use, it works with our fuel cards to track mileage that helps with our maintenance schedules, registrations, inspections."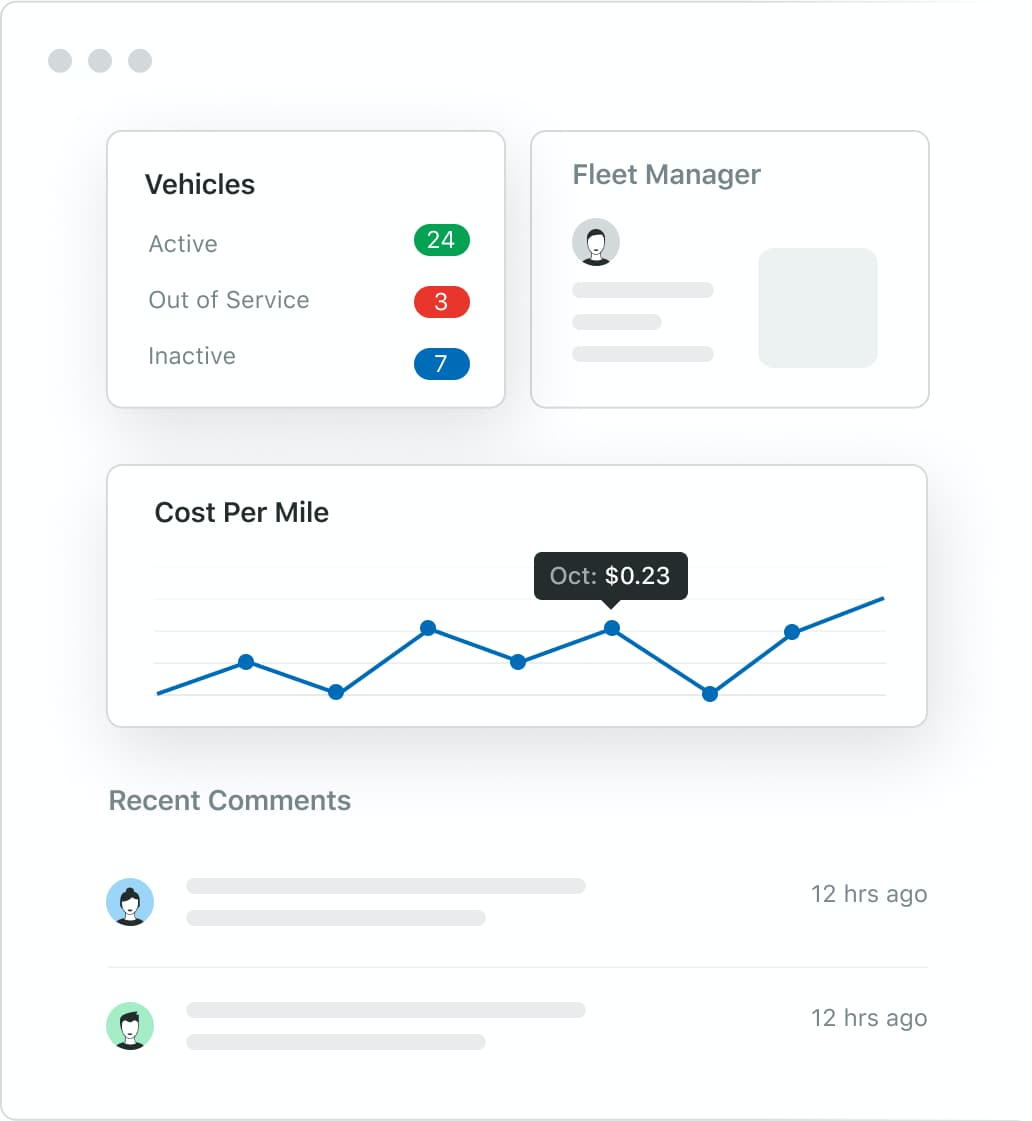 Track your plumbing fleet's critical data from anywhere
Enhance efficiencies across your entire plumbing fleet operation by managing all of your fleet data in a single platform, staying informed and connected to your drivers at all times and measuring success with configurable reporting.
See Fleet Management features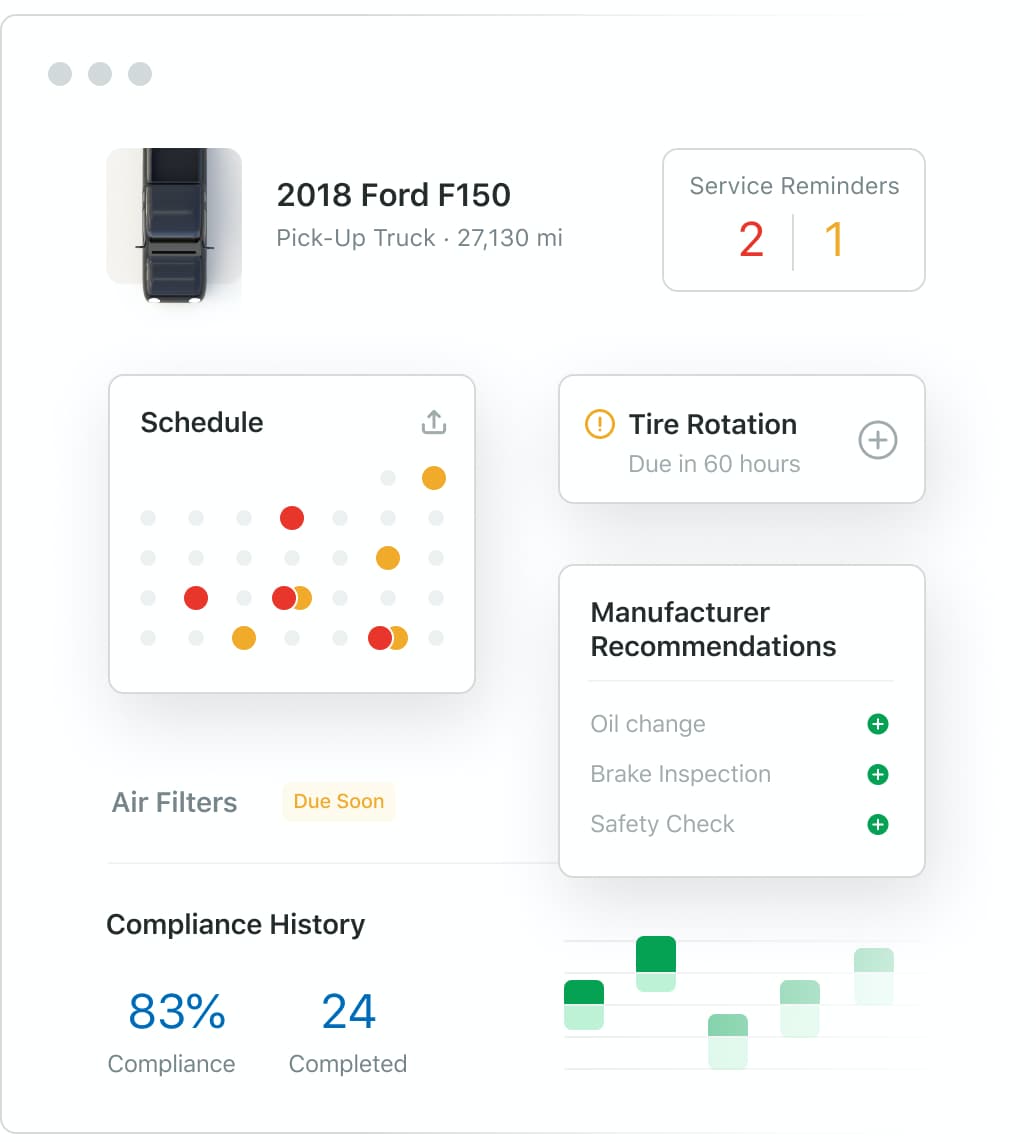 Manage your entire preventive maintenance workflow
Downtime is not an option for your plumbing fleet. Tailor your maintenance workflow to fit your unique mobile assets. Lengthen asset lifespan by leveraging preventive maintenance schedules, digital work orders and tracking results to expedite the maintenance process and lower costs.
See Fleet Maintenance features
Plumbing Integrations
See the big picture
Leverage integrations from top industry partners to automate fleet processes and centralize your data.
See more integrations
Loading...
Loading...
Loading...
Ready to get started?
Join thousands of satisfied customers using Fleetio
Questions? Call us at 1-800-975-5304