Fleet Management System
Manage costs effectively and gain visibility into fleet operations
Replace spreadsheets and paper with a centralized mobile fleet management solution designed to make your work easier. Fully optimize your fleet by giving fleet managers, drivers, technicians, parts managers, and other personnel access to the tools and information they need.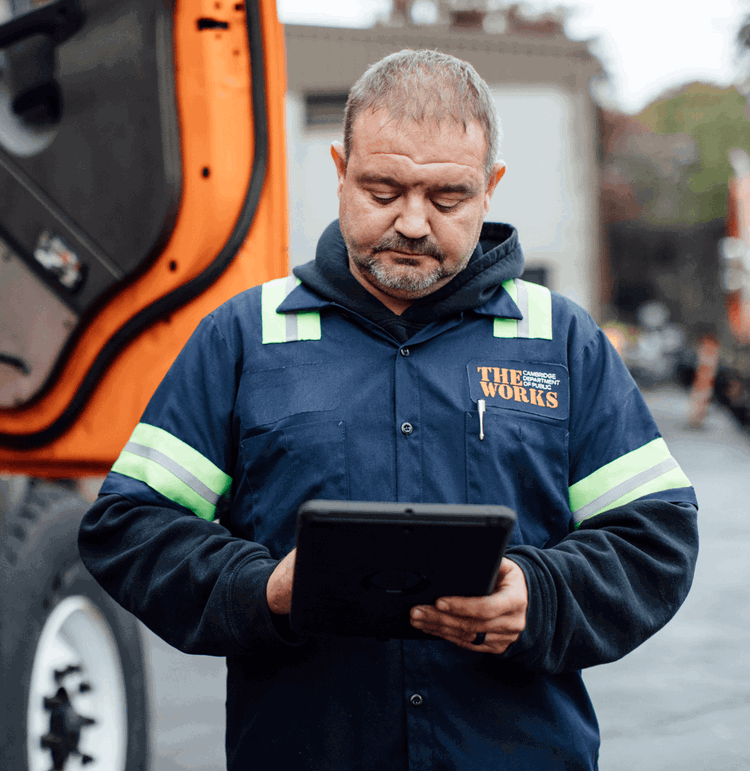 Fleet Asset Tracking
Manage anything and everything that affects your mobile assets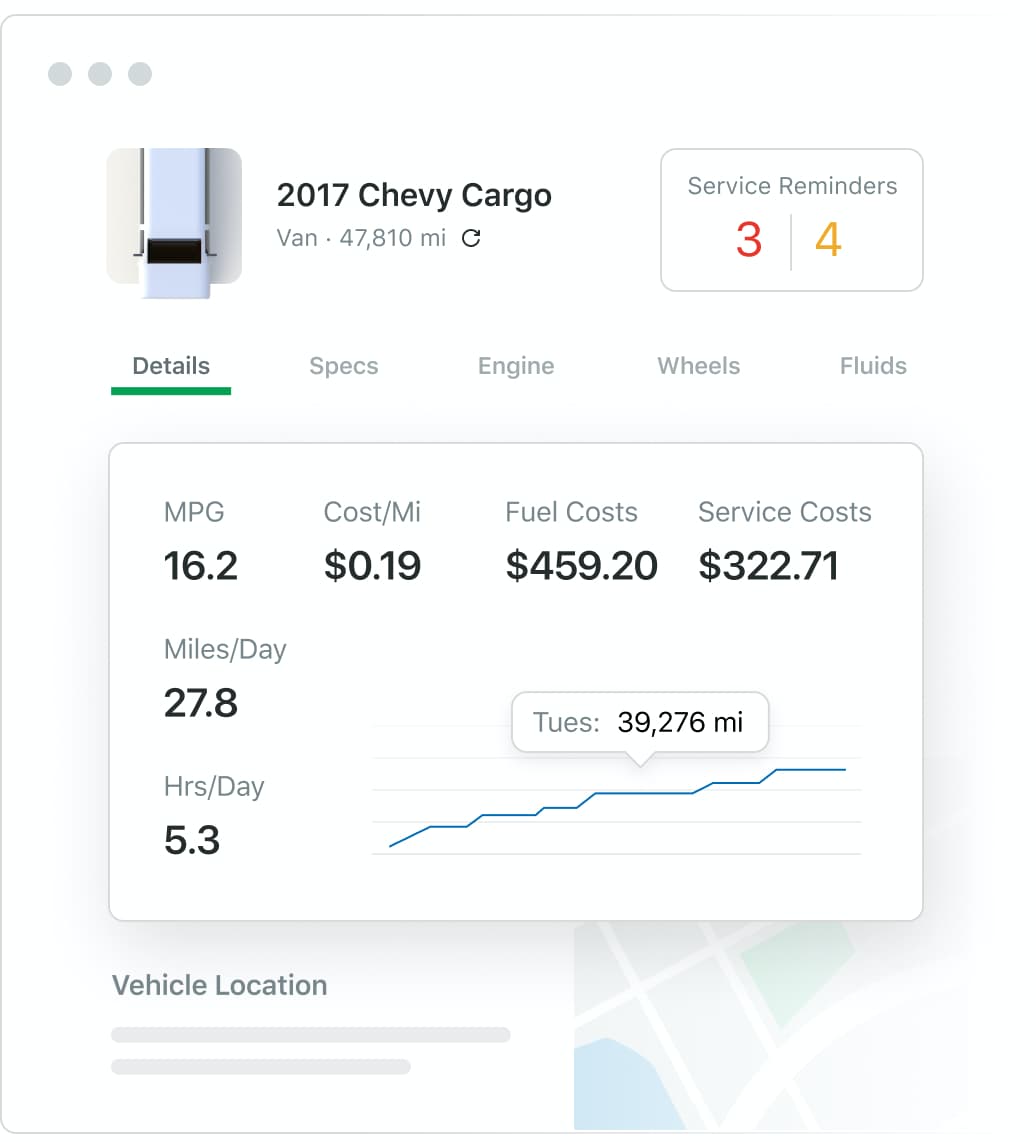 Track all of your fleet data in one place
Store everything— license and registration renewal reminders, warranty info, loan/lease data, telematics data, group/location, important documents, notes and more. Pull in 90+ vehicle specs automatically using our VIN decoder.
Learn More
Plan and optimize asset utilization
Make the best use of your assets. Easily schedule and assign assets to drivers, while gaining visibility into which assets are being underutilized. Adjust schedules accordingly or simply get rid of underutilized assets altogether to reduce costs.
Learn More
View a complete "paper trail" of activities for every asset
Fleetio keeps a record of every activity related to each asset. Track assignment and location history, in-house and outsourced maintenance activities, fuel and expense transactions and more, all without the hassle of spreadsheets.
See How Inta Manages Their Fleet
Vehicle Lifecycle Management
Manage assets from acquisition to disposal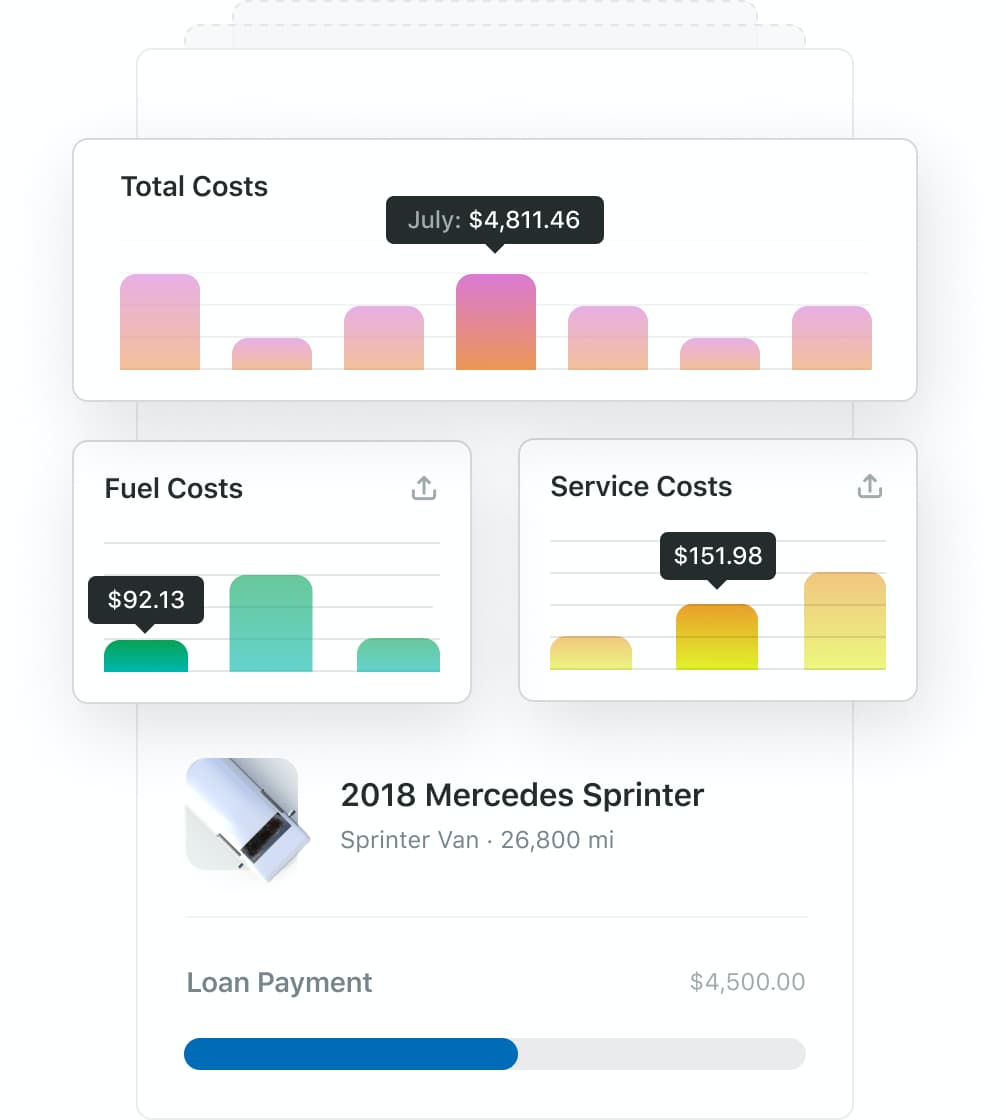 Uncover cost-saving opportunities by understanding your total cost of ownership
Report on all expenses and operating costs to see a full financial picture of vehicle ownership and ensure your assets remain profitable.
Learn More
Optimize vehicle cycling based on individual asset trends
No vehicle is the same, so why would your replacement policies be? Track the cost of each vehicle in real-time so you can properly respond to changing market conditions and unpredictable wear and tear.
Learn More
Identify trends and gain better insight into your spend by tracking fleet expenses
From loan and lease payments to oil changes, tolls and parking violations, easily keep chronological records of asset expenses.
See How Filld Gains Insight Into Their Fleet Spend
Fleet Management Reporting
Increase visibility into your fleet across your entire organization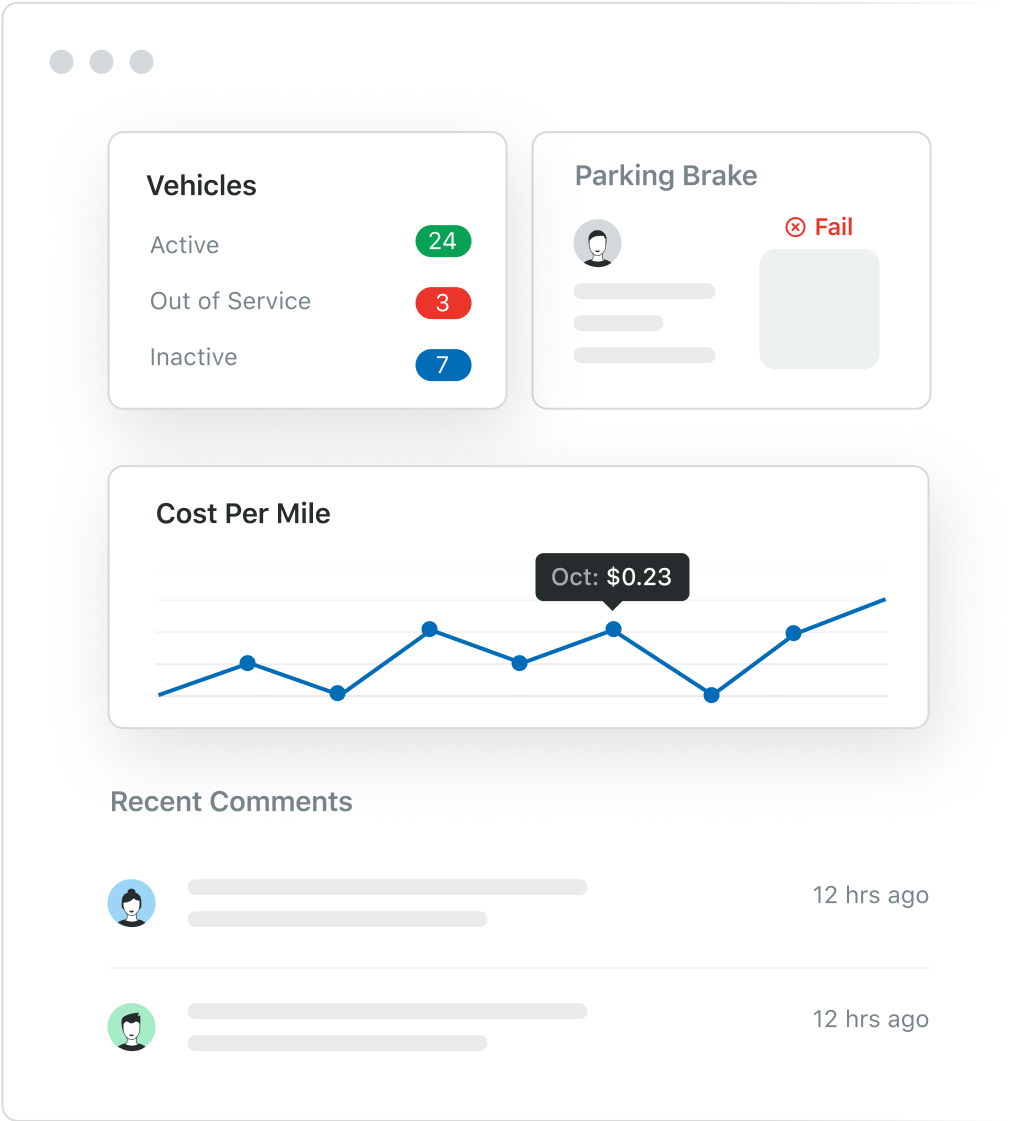 Stay informed in real time
View alerts and your most important metrics at-a-glance. Customize data visualization and drill down into any metric to see detailed reporting.
Learn More
Data insight at your fingertips
View simple, intuitive fleet reports on everything from cost per mile/km metrics to maintenance trends and downtime. With all your data in one system, reporting stays timely, accurate and actionable.
Ready to get started?
Join thousands of satisfied customers using Fleetio
Questions? Call us at 1-800-975-5304