DOT Vehicle Inspections
A new way to handle required fleet vehicle inspections
If you manage a fleet of vehicles, you know it takes a lot of time and effort to keep your fleet on the move. When vehicle inspection reports are required by regulatory bodies (DOT, MOT), you know maintaining a healthy fleet will not only reduce risk of breakdown but also prevent penalties and fines.
Book a Demo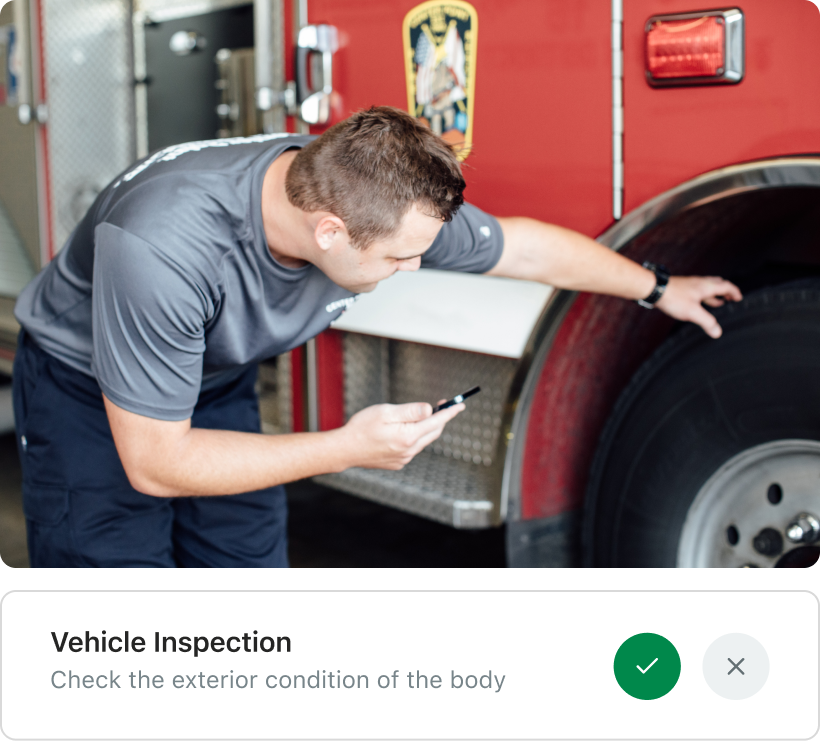 DOT Vehicle Inspections App
When DOT vehicle inspections are required daily, it can be time consuming and error prone to handle these with pen and paper. Luckily, there's a new, modern way to perform and submit required vehicle inspections!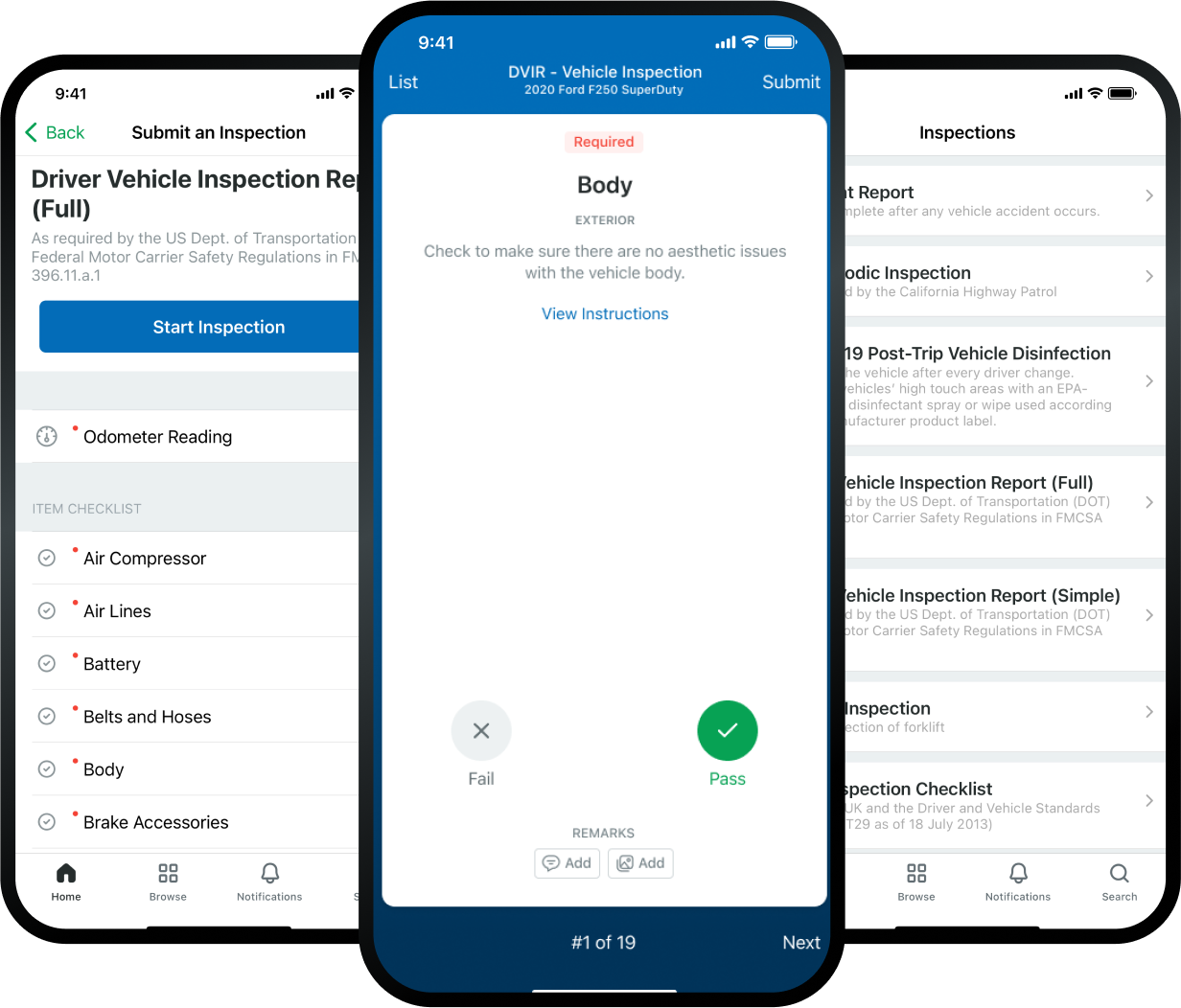 With Fleetio Inspections, you can:
Create DOT vehicle inspections with the drag n' drop editor or get started with a DOT inspection template
Select specific vehicles for inspection, schedule frequency and alert drivers when inspections are due
Add photos, comments or documents to an inspection making it easy for drivers to report defects
Create workflows to instantly report vehicle issues to the right people, accelerating issue resolution
Explore Fleetio Inspections