Post-trip Inspections
A better way to handle post-trip inspections
Post-trip inspections are one of the most important types of fleet vehicle inspections. After your vehicles have been active on the road, it is crucial to diagnose any maintenance issues that need immediate attention.
Book a Demo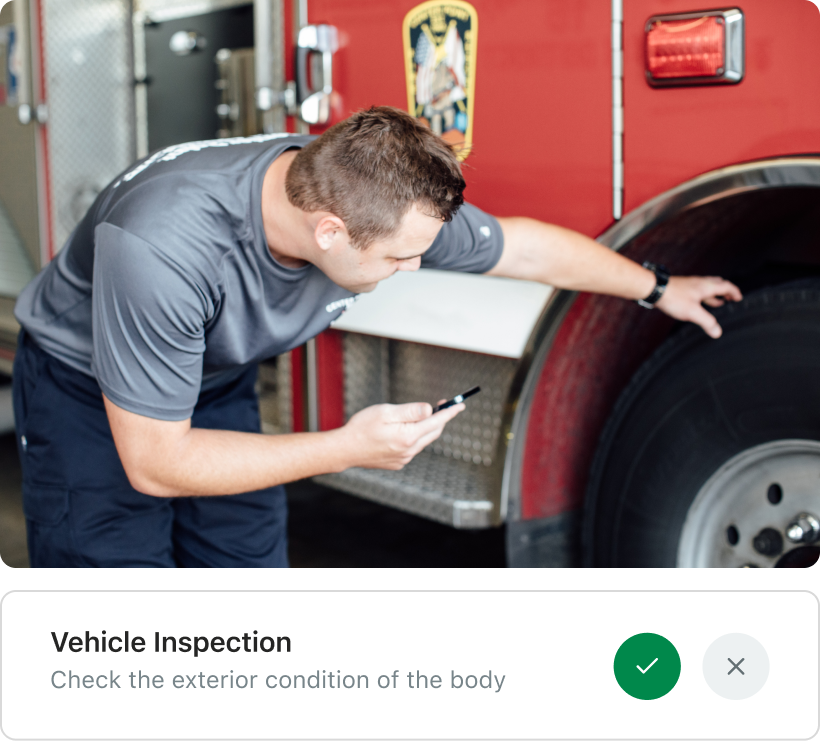 Electronic Post-trip Inspections App
If your drivers are performing daily post-trip inspections using a paper-based inspection form, you may be limiting visibility into your fleet. Fleetio's mobile vehicle inspections app allows drivers to complete any type of inspection in just minutes using a mobile device.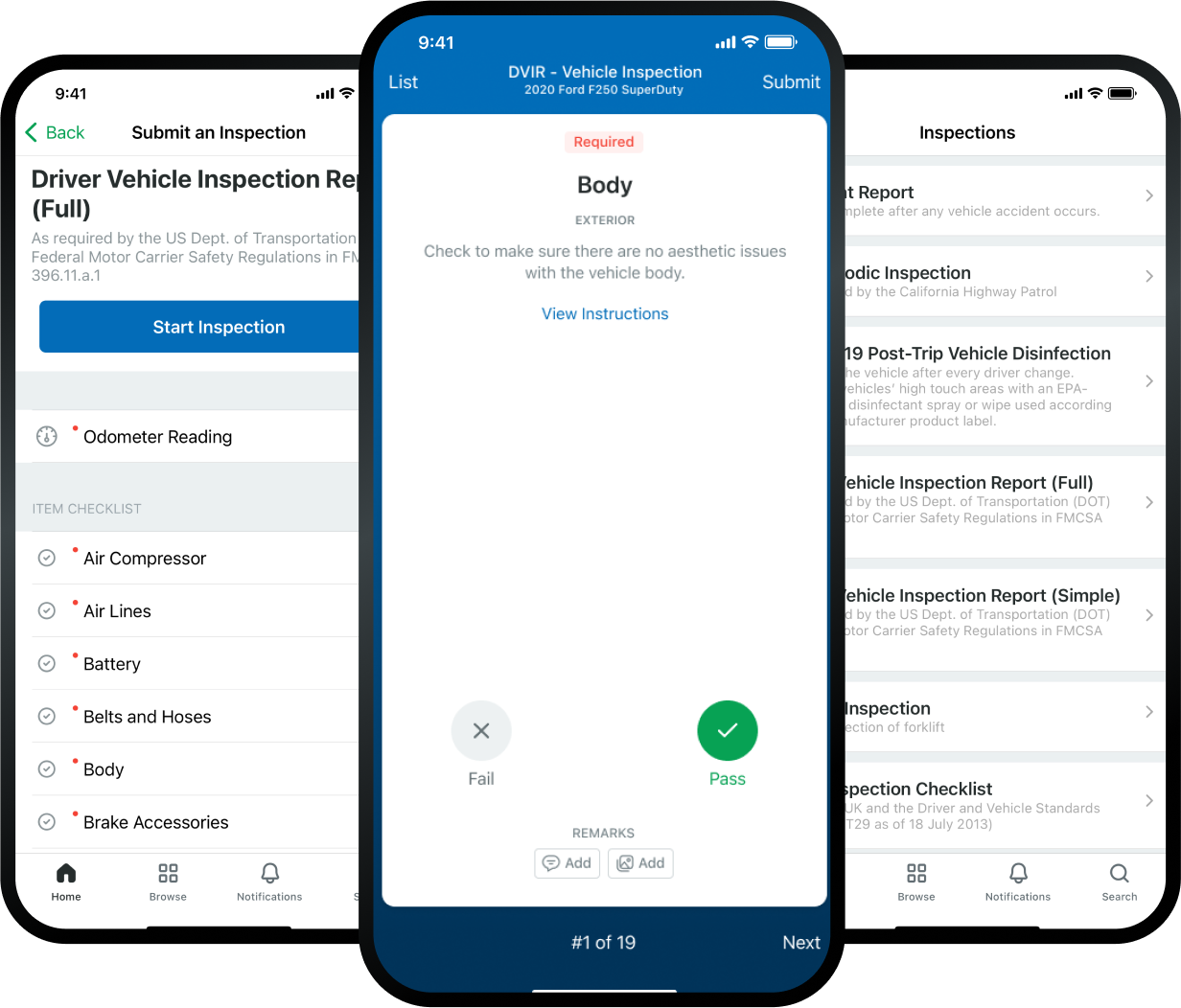 With Fleetio Inspections, you can:
Customize post-trip inspections, other inspections or get started with a template
Select specific vehicles for inspection, schedule frequency and alert drivers when inspections are due
Add photos, comments or documents to an inspection making it easy for drivers to report defects
Create workflows to instantly report vehicle issues to the right people, accelerating issue resolution
Explore Fleetio Inspections