Tool Room Inventory Software
Take control of your power tool room inventory
Don't let accurate power tool room inventory and organization be an afterthought. With Fleetio, you'll gain unmatched visibility into power tool inventory while maximizing productivity. Maintain your power tool room inventory with an effortless check-in and check-out system.
View Pricing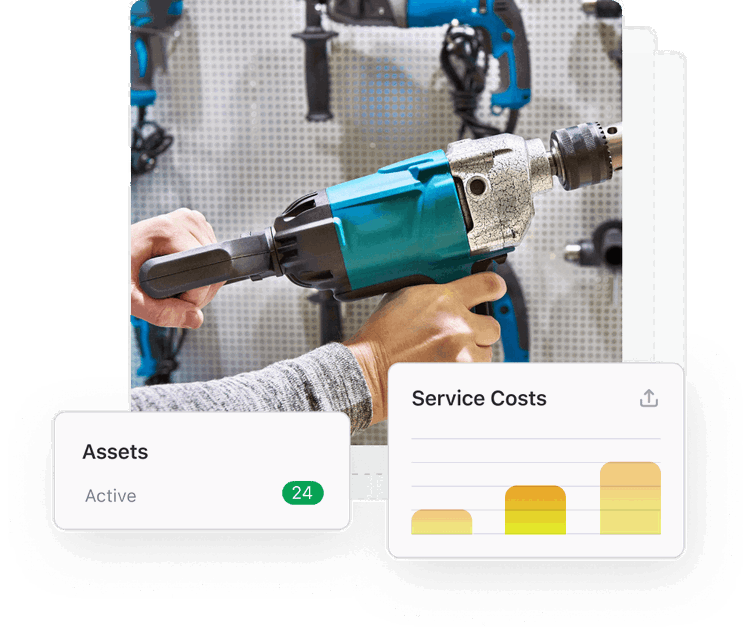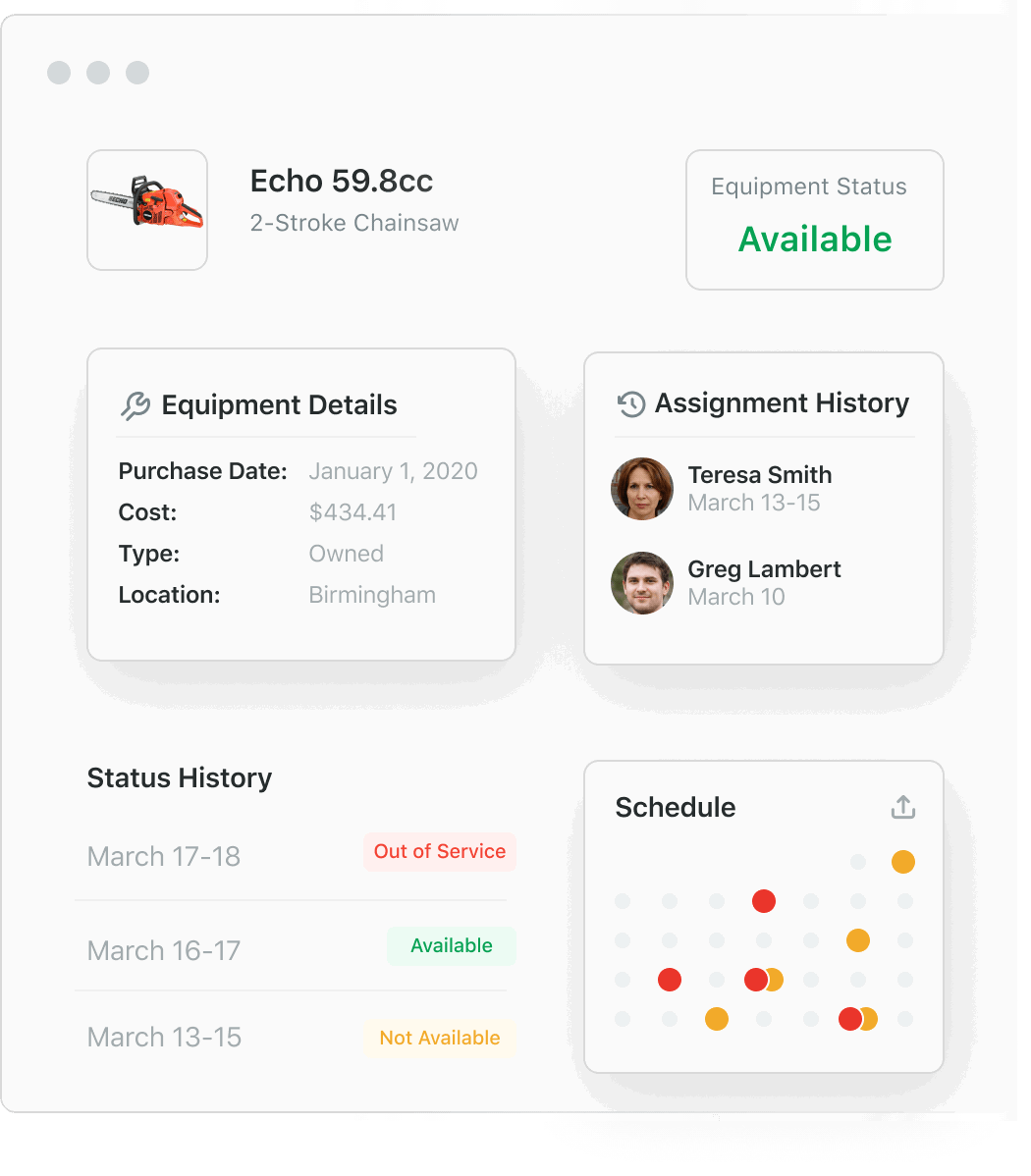 Increase visibility with digital power tool assignments
Hold your team accountable by knowing who is using which power tool and when. Use scannable QR codes and a mobile device to quickly check power tools in and out and avoid having to hunt down your power tools ever again.
Track power tool room inventory in real time
Improve your inventory management process with our web-based power tool room inventory software and intuitive mobile app. Maintain a history of power tool inventory and assignments with configurable reports to visualize your data.
Manage every asset in a centralized location
Manage every fleet asset including vehicles, equipment, parts and power tools in a single system. Access toom room details in your Fleetio dashboard using our web-based software or mobile app when you're on the go.
Leverage power tool assignments for enhanced team accountability
Require your team to check power tools in and out before and after each use. Gain visibility into who is using a power tool in real time and monitor usage with a complete audit trail. Review power tool assignments at any time and hold your team accountable to prevent lost or damaged power tools.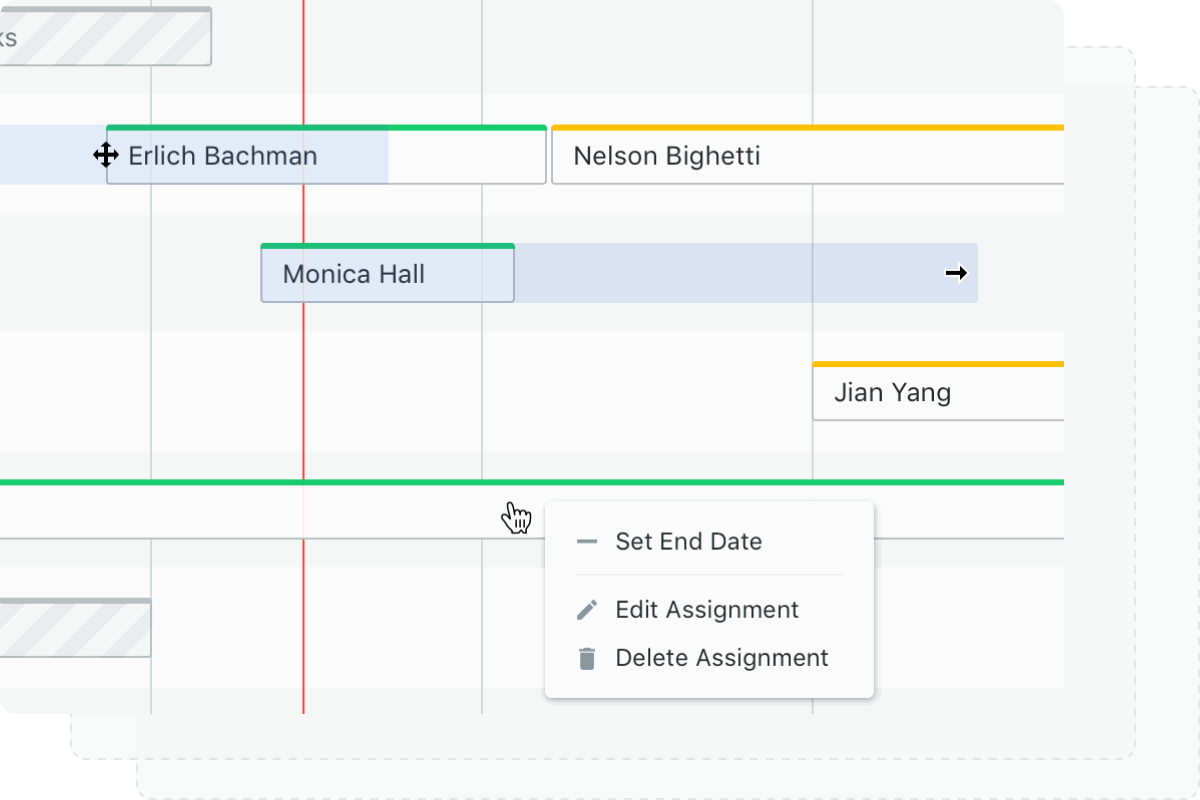 Track power tool assignments in your dashboard
Seamlessly add, edit or move assignments
View assignments by user or power tool type
Enhance your power tool room inventory management process
Ditch the paper and spreadsheets for an efficient power tool inventory management system. Stay organized and track inventory levels for each power tool in your dashboard or through our mobile app. Monitor counts electronically and compare them to physical counts to avoid discrepancies and improve inventory accuracy.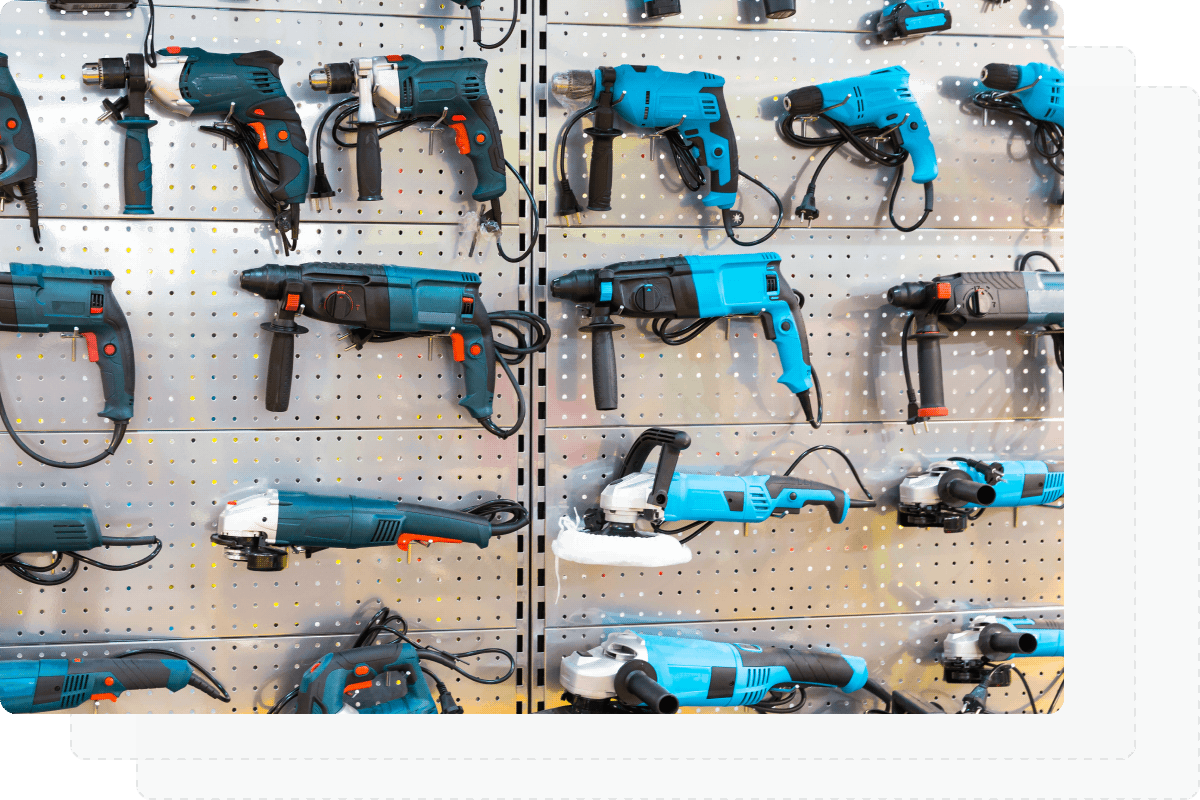 Group inventory by power tool type
Assign locations for a given power tool
Compare system inventory levels with physical counts
Collaborate anywhere and eliminate communication bottlenecks
Our tool room inventory software syncs directly with Fleetio Go, our mobile app, so you can track power tools anywhere, anytime. Fleetio keeps a complete record of power tool details that you can easily analyze to ensure proper inventory counts and care of your power tools.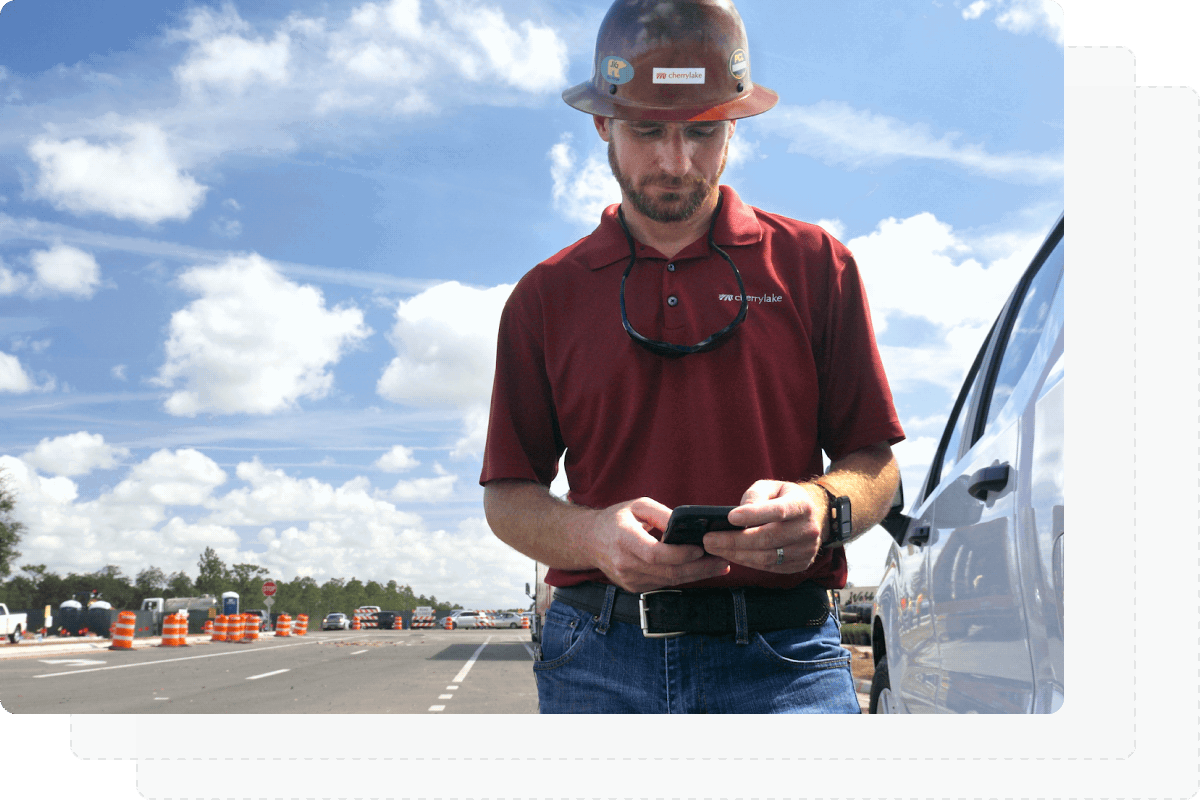 Track assignment and status history
Receive real-time notifications for updates
Access all of your fleet data in a single system
Ready to get started?
Join thousands of satisfied customers using Fleetio
Questions? Call us at 1-800-975-5304