Tool Tracking Software
Reimagine how you track your power tools and equipment
Having the right power tool for the job is an absolute necessity. Use Fleetio's power tool tracking software and mobile app to track every aspect of your power tools. Combine your vehicles, equipment and power tools data into a single system for enhanced visibility. Have peace of mind your power tools are there when your team needs them.
View Pricing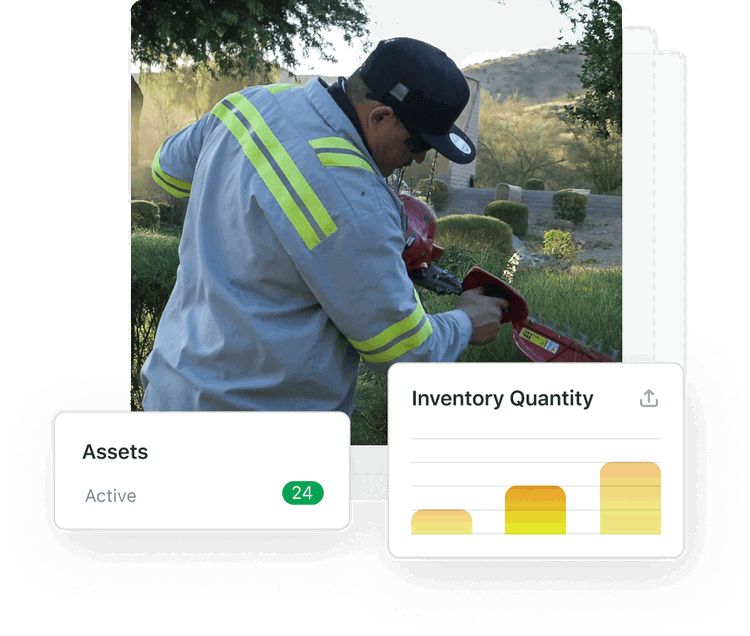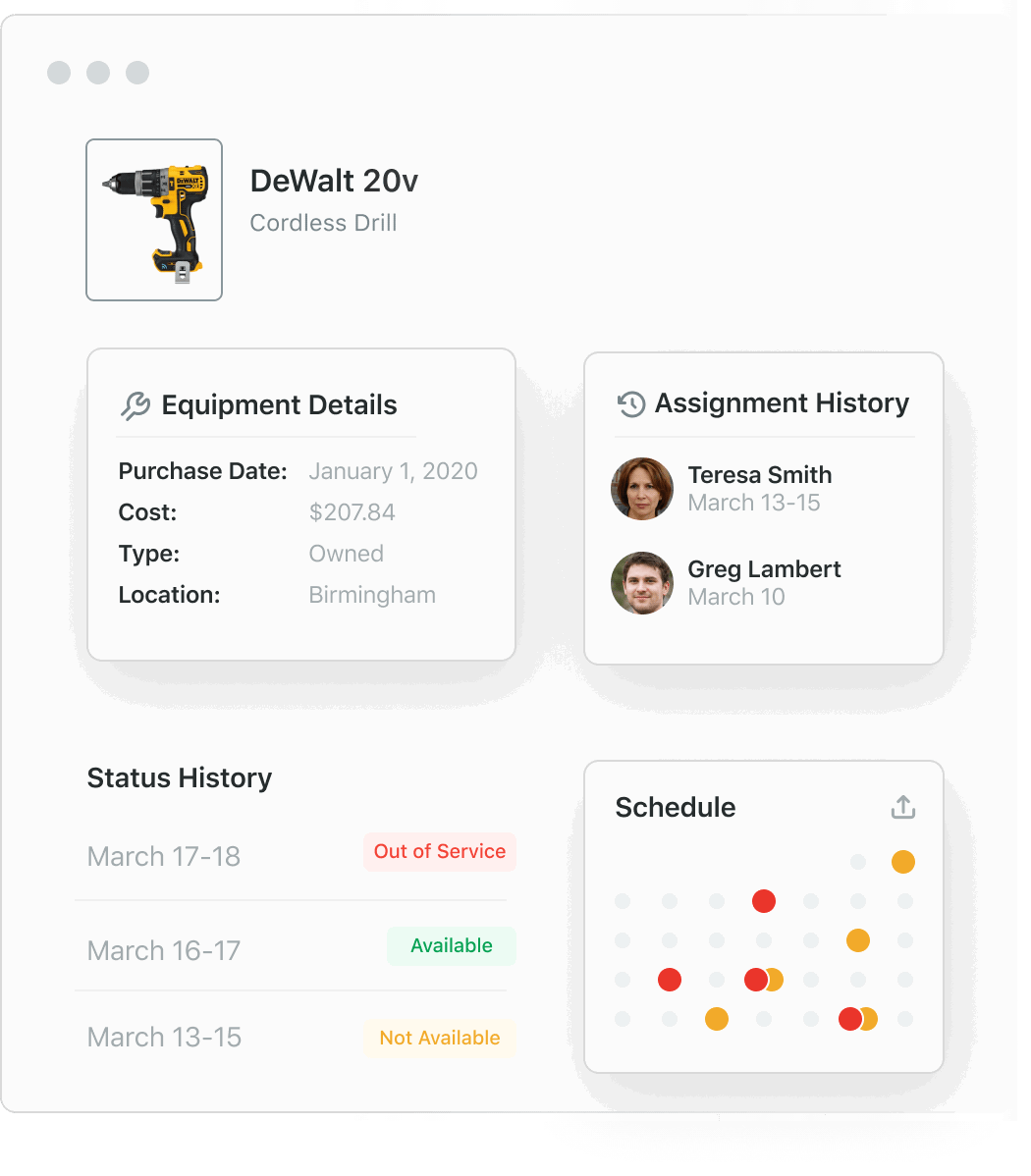 Keep track of every power tool, part and piece of equipment in a single system
No matter the asset type, you can track it in Fleetio. Whether it's a vehicle, piece of equipment or essential power tool, you can manage it all in a comprehensive software. Maximize productivity while tracking power tool inventory, location and assignments.
Leverage our mobile app for easy power tool checkouts
Expedite your team's power tool checkout process and enhance productivity with our intuitive mobile app, Fleetio Go. It's an easy process, even for those that might not be technologically savvy. Simply scan a power tool with a mobile device and click to confirm a power tool is in use.
Always be in the know
Increase visibility and gain a better understanding of power tool assignments. Assign power tools and equipment to specific members of your crew to avoid any confusion and ensure power tools never go missing.
Accurately track your power tool inventory and assignments
Ensure power tool counts are accurate and automate inventory management tasks to save precious time. Link power tools to the vehicles they travel in for enhanced location visibility. Ensure your team always has access to the power tools they need to remain productive and get the job done.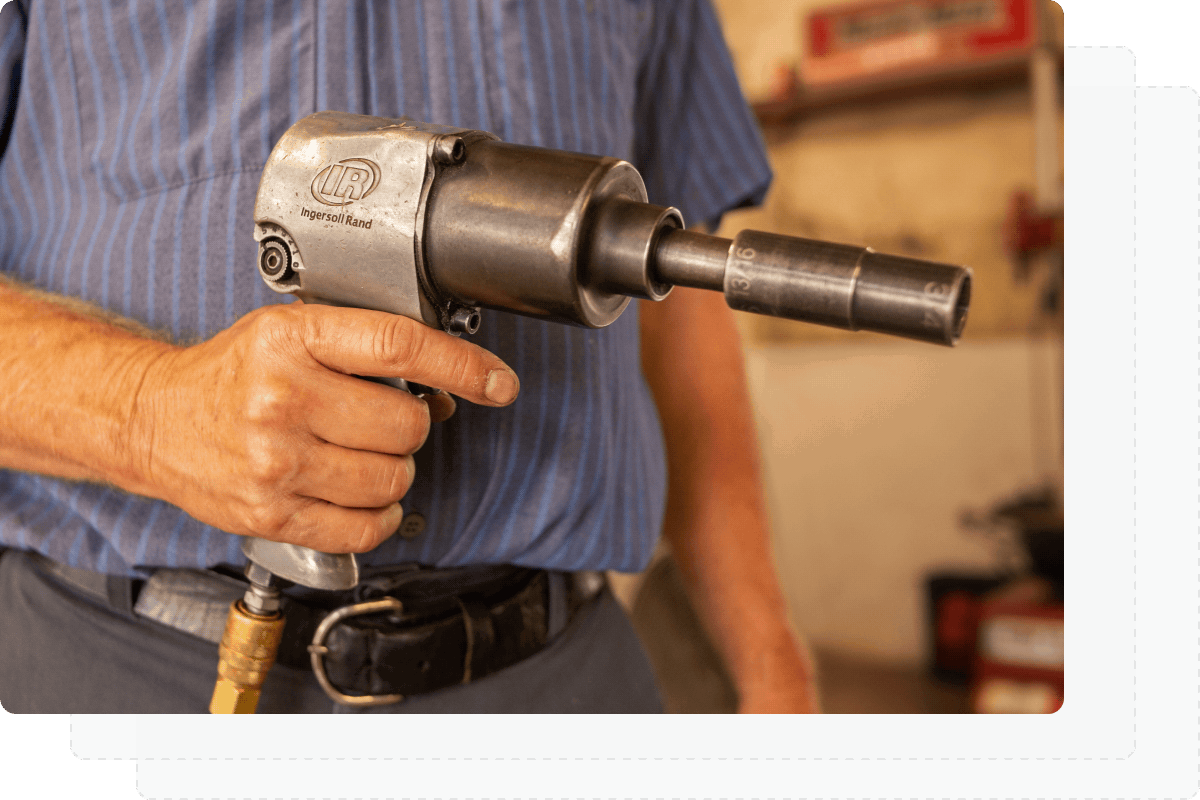 Track inventory across locations with scannable QR codes
Link power tools to the vehicles they travel in
Require power tool check-in and check-out
Monitor power tool assignments and hold your team accountable
Always know exactly which power tools you have available to your team. Maintain an audit trail of who's using which power tool through digital assignments. Ditch paper forms and spreadsheets to track all of your power tool assignments with instant notifications of status updates. Hold your team accountable for power tool usage and avoid lost or misplaced power tools.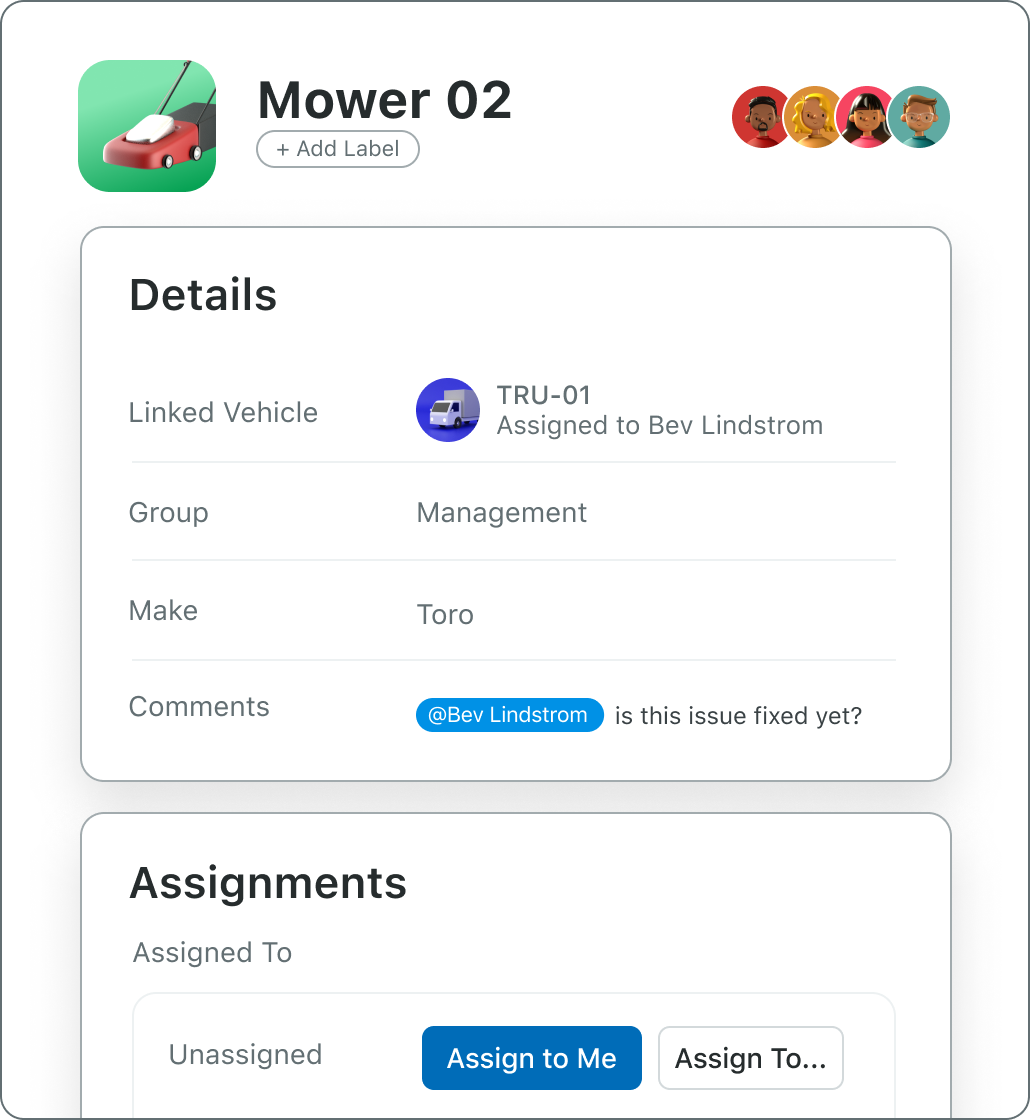 Monitor all power tool assignments electronically
Always know power tool availability
Maximize power tool longevity and increase accountability
Manage power tools from anywhere with enhanced visibility
You can't be everywhere at once, but your power tool tracking software can. Access your power tool management dashboard and critical data from a computer or mobile device. Designate routine inspections using our mobile app and communicate directly with your team to troubleshoot issues in real time.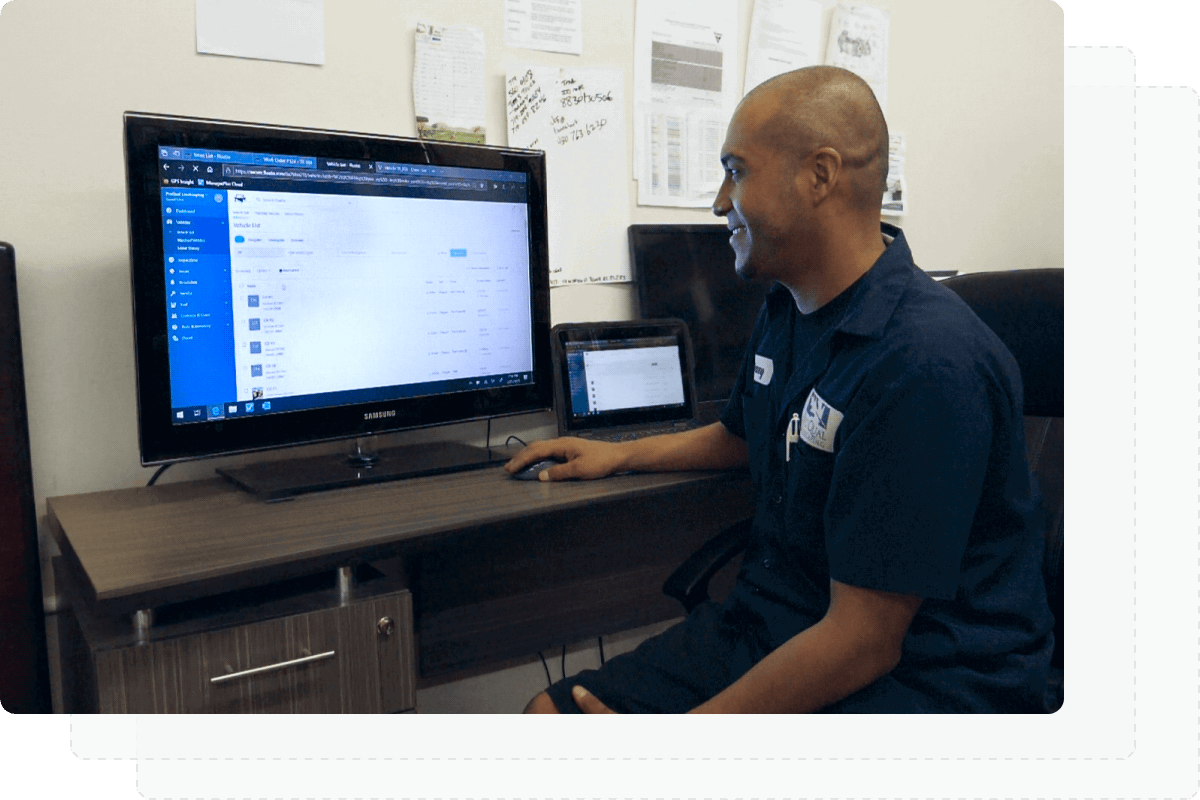 Establish power tool and equipment inspections electronically
Eliminate communication bottlenecks
Easily visualize your data with configurable reporting power tools
Ready to get started?
Join thousands of satisfied customers using Fleetio
Questions? Call us at 1-800-975-5304