Best Utility Fleet Management Software
Keep your fleet on the road with Fleetio
Specialized vehicles require specialized software. Managing your utility fleet with centralized fleet management software ensures your fleet is operating at peak efficiency. Tracking your assets in Fleetio's configurable dashboard automates processes and provides you with outstanding visibility and insight.
Book a Demo
Increase efficiency and improve compliance in your fleet
Utility Integrations
See the big picture
Leverage integrations from top industry partners to automate fleet processes and centralize your data.
See more integrations
Loading...
Loading...
Loading...
Trusted by utility fleets around the world
"With Fleetio we been able to keep track our vehicle maintenance with more efficient. track vehicle mileage and much more. fleetio save money to our company."

"Fleetio is a very user-friendly application that is completely mobile. Our maintenance team loves that they can go to a parts store and have everything they need at their fingertips to order parts."

Lisa L.
Scobee Powerline Construction
"Many different features. Easy to use and great customer service if you have any difficulty."

"Integration with our fuel cards. Good visibility within the software. You can access information in many places."

"I am rolling this program out now and it is great compared to the old spreadsheets we used in the past, simple to use online and on your iPhone."

"Fleetio is instrumental to us; moving away from a tangible documentation cycle process has been difficult, but the extensive API allows us to integrate our current system with fleetio as to ease the later planned transition."

"I like that we can put gas in our vehicles and update our fleet via a mobile app. I enjoy the service reminder functions and I get a lot of use from the software knowing that I can look at past invoices and see how many miles we were able to drive on a particular tire replacement."

"Excellent tutorials. Fast and easy to use. I was up and running in a few hours. Highly recommend. A+"

Trish K.
Direct Connect Utilities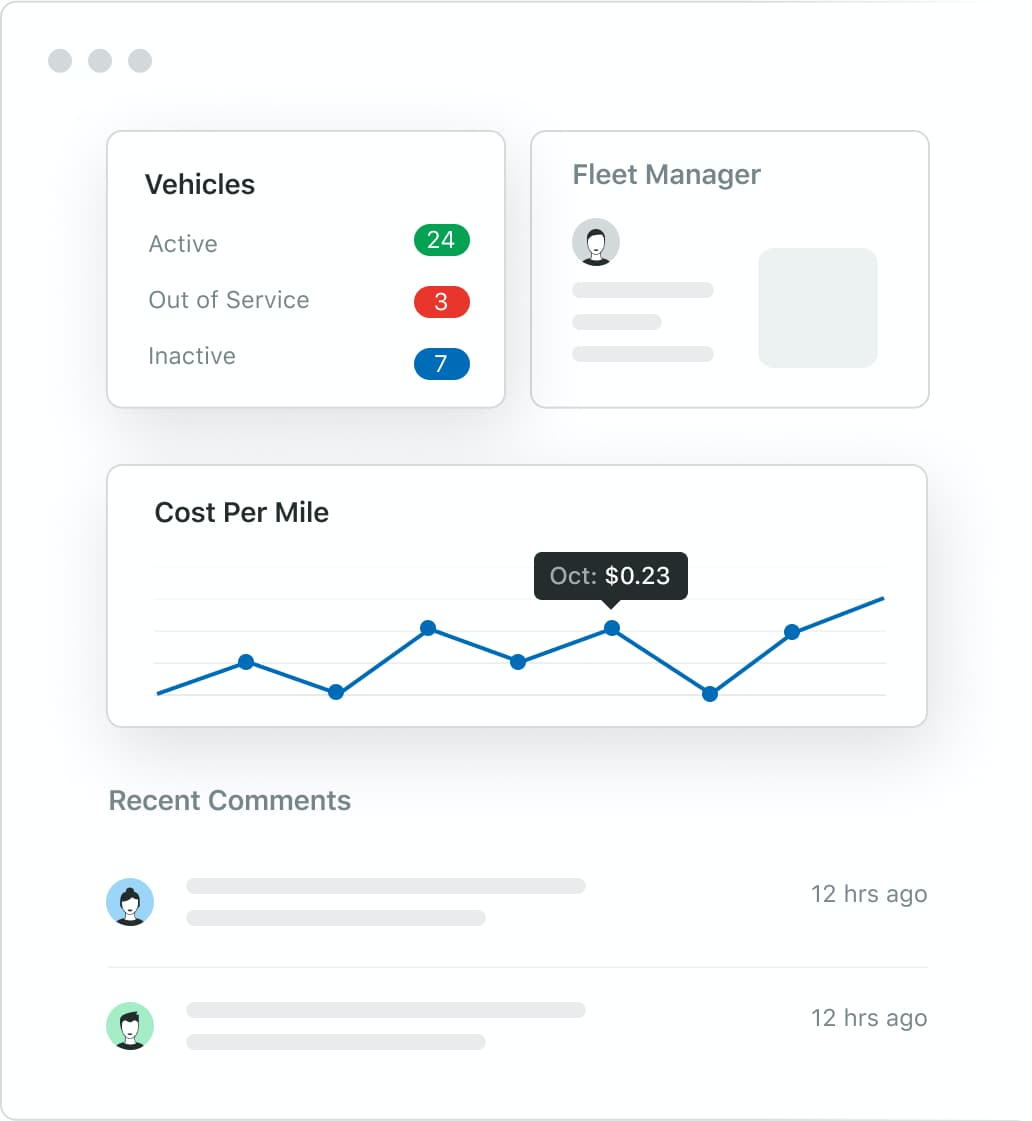 Track your utility fleet's critical data from anywhere
Enhance efficiencies across your entire utility fleet operation by managing all of your fleet data in a single platform, staying informed and connected to your drivers at all times and measuring success with configurable reporting.
See Fleet Management features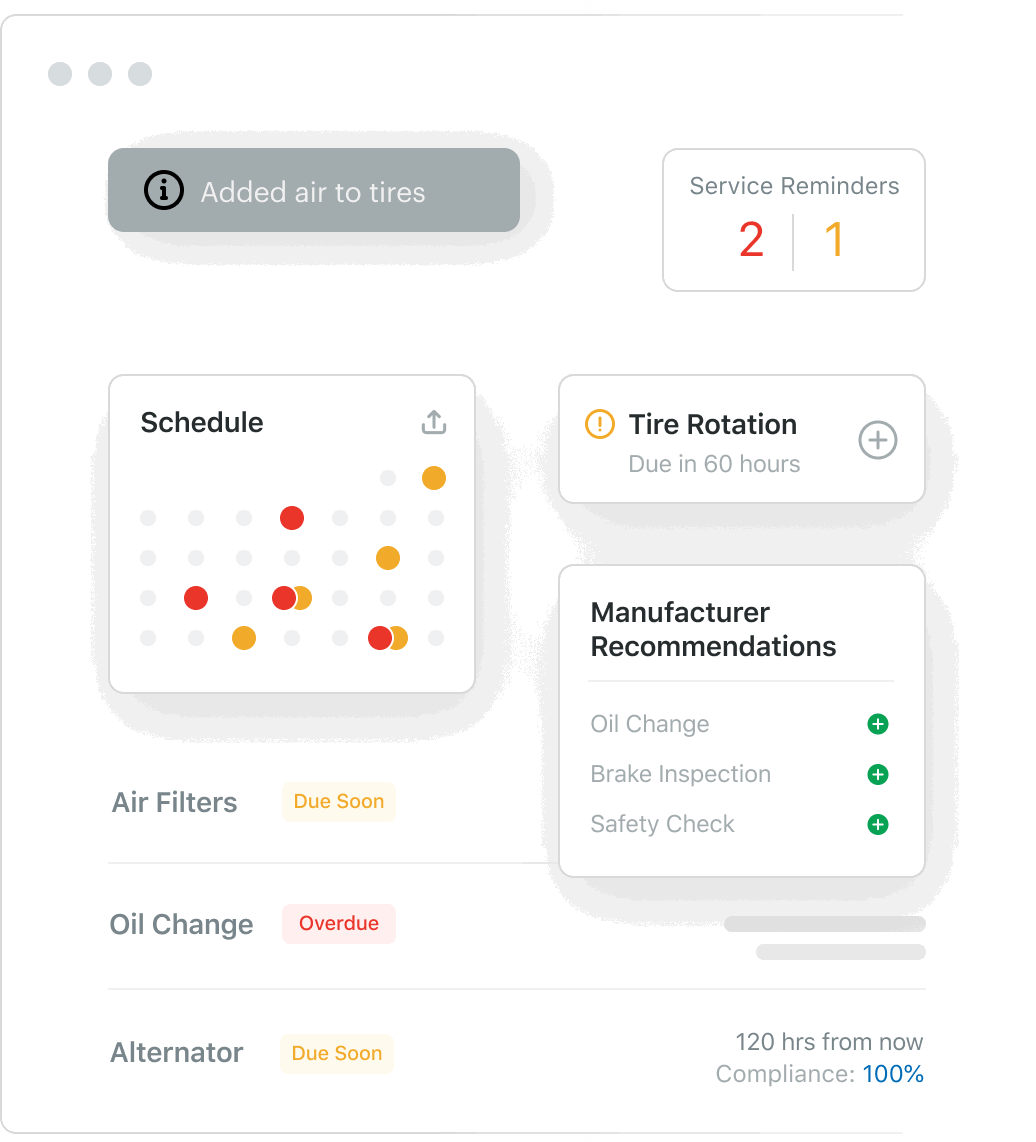 Manage your entire preventive maintenance workflow
Downtime is not an option for your utility fleet. Tailor your maintenance workflow to fit your unique mobile assets. Lengthen asset lifespan by leveraging prevesntive maintenance schedules, digital work orders and tracking results to expedite the maintenance process and lower costs.
See Fleet Maintenance features
Ready to get started?
Join thousands of satisfied customers using Fleetio
Questions? Call us at 1-800-975-5304