Fleet Management Newsletter
Insights and tips to drive positive change in your fleet
Join a community of more than 70,000 fleet industry professionals.
The Fleet Beat is a monthly newsletter filled with helpful resources to improve your fleet operations and boost your growth as a fleet manager.
Apply proven fleet management best practices
Learn from the stories of others in the industry
Anticipate industry trends and future-proof your fleet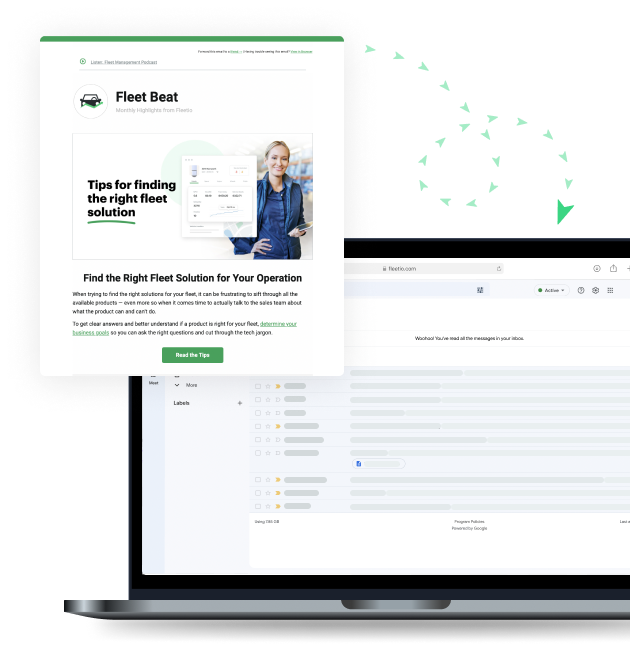 Trusted by thousands of fleets around the world.