Features
Driver Assignments
Manage your driver assignment schedule based on vehicle availability, assignment history and utilization metrics.
The fastest way to schedule assets and operators
Assign vehicles & equipment to your team easily. Gain insight into assignment audit trial at any point in time and update assignments at lightning speed.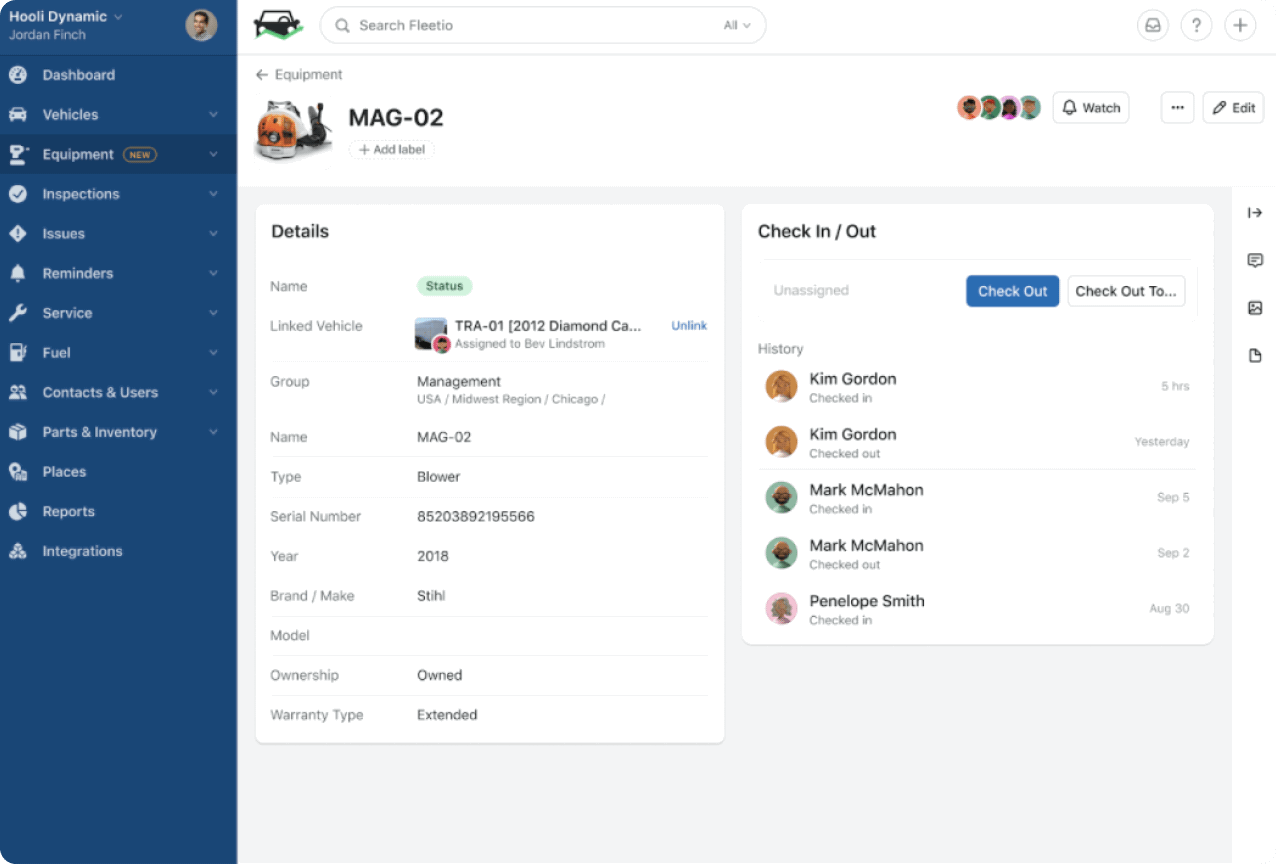 Drag & drop assignments in calendar view
Manage assignments by asset or operator
Link small equipment and tools to vehicles
Quickly add, edit or move assignments
Automatically notify operators of assignments
Assign vehicles & equipment from anywhere with Fleetio Go
Scheduling insights & utilization reporting
See how often assets or operators were assigned during a given time period. Report on assignment durations, mileages & schedule utilization across your fleet.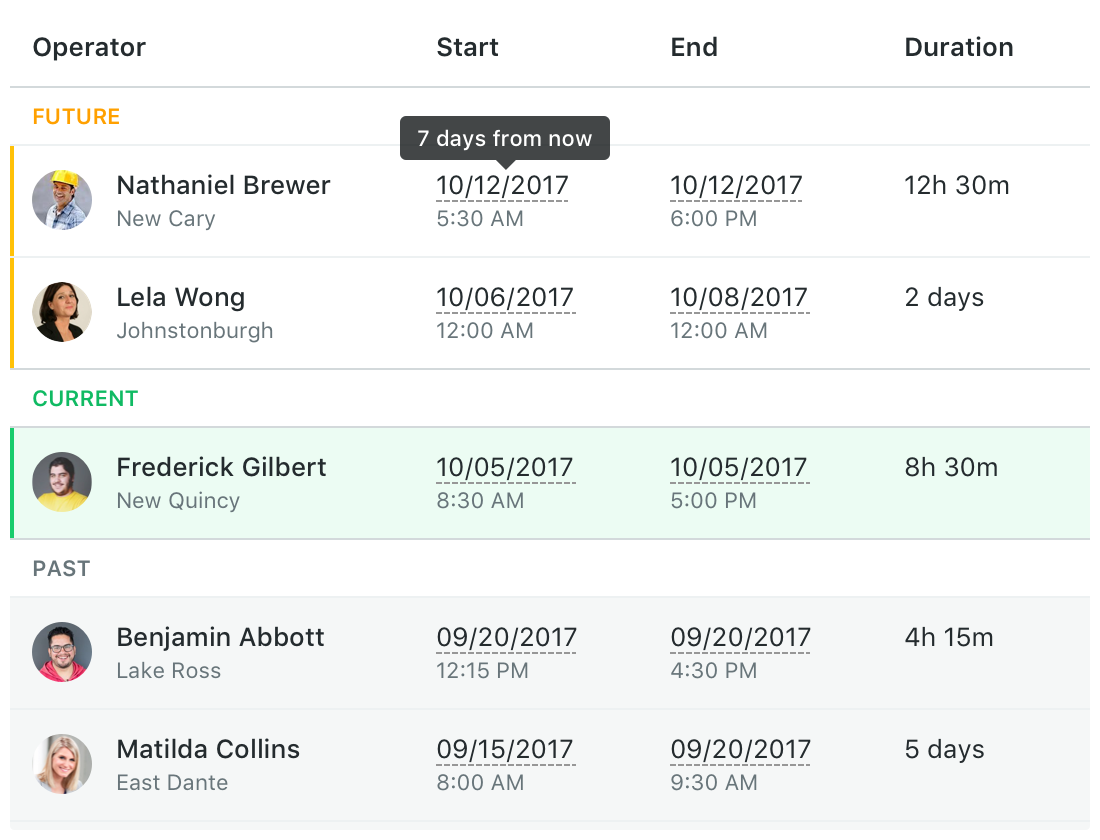 See percent of time scheduled
Duration & distance per assignment are automatically calculated
View asset and operator assignment timelines
Assign vehicles and equipment without an end date