Features
User Management Controls
Focus your personnel on what's relevant to their work with granular user management options. Facilitate collaboration while minimizing risk by controlling access to sensitive information.
Book a Demo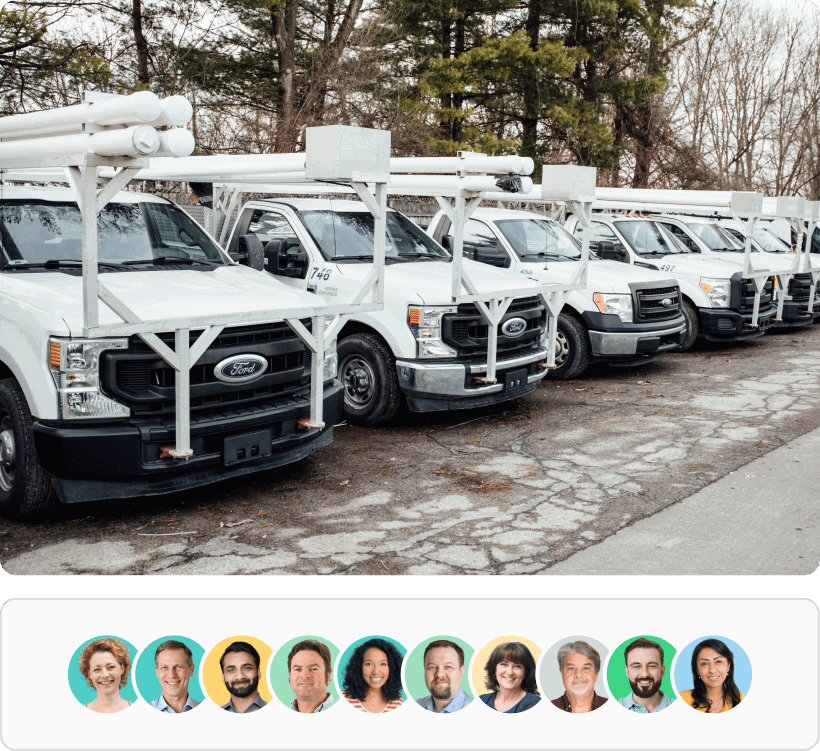 Enable visibility and collaboration across your entire fleet
---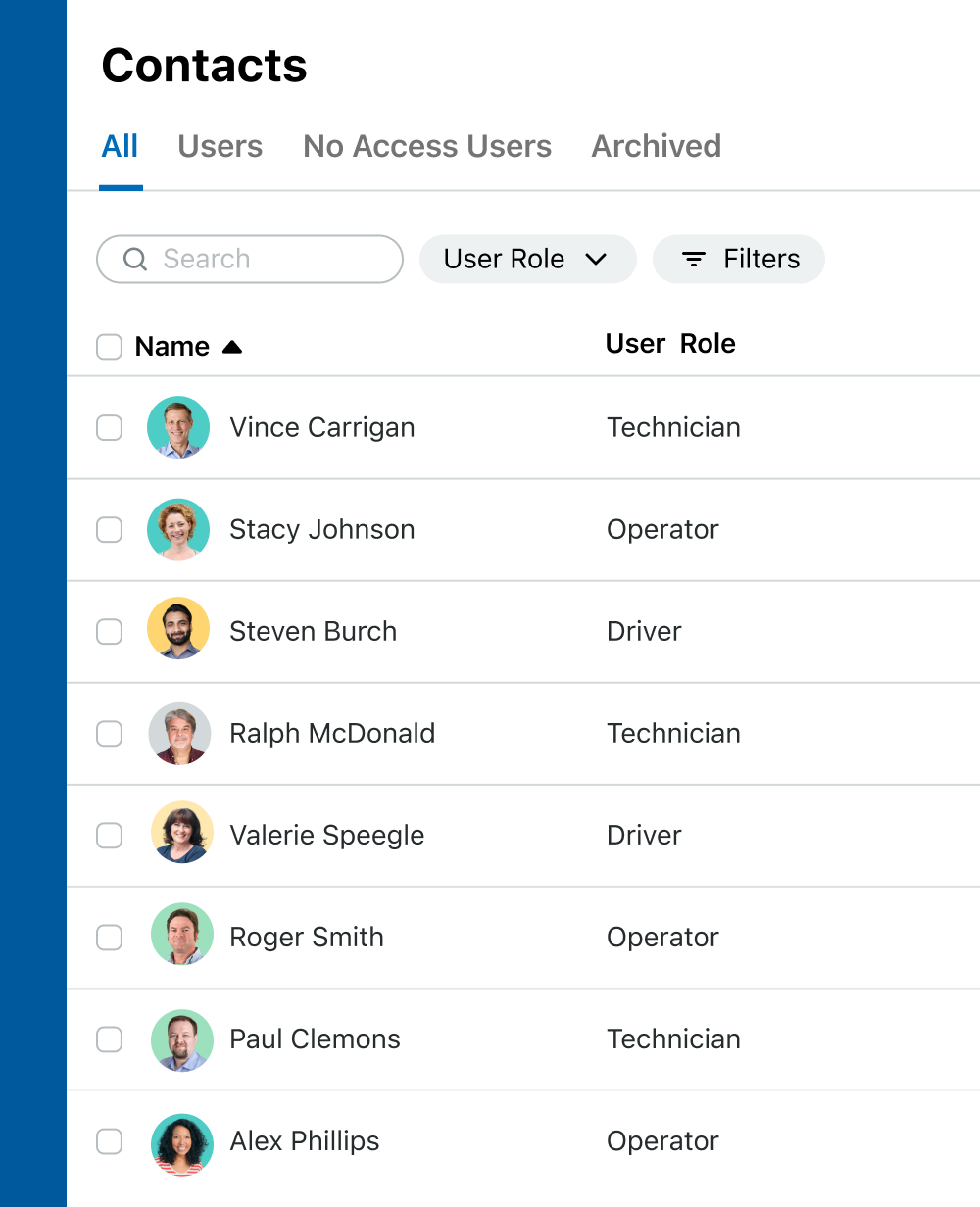 Manage as many users as you need
Whether you have a team of five or 5,000, Fleetio's asset-based pricing encourages collaboration across your whole team – from fleet drivers to technicians.
Categorize fleet locations or teams with user groups
Manage users in bulk with custom user groups – assigning assets, parts, contacts and more based on the permissions set within the user's group.
Create custom roles that align with your organization
In addition to preloaded roles for fleets with standard setups, Fleetio allows organizations to define custom user roles with preset permissions, to keep your teams focused.
Book a Demo
Benefits of User Management in Fleetio
Customizable Roles
Bulk User Management
Admin Privileges
User Groups
Contact Information
Last Known Login
Asset Assignments
Password Resets
Safeguard your fleet's data with permissions and security features
---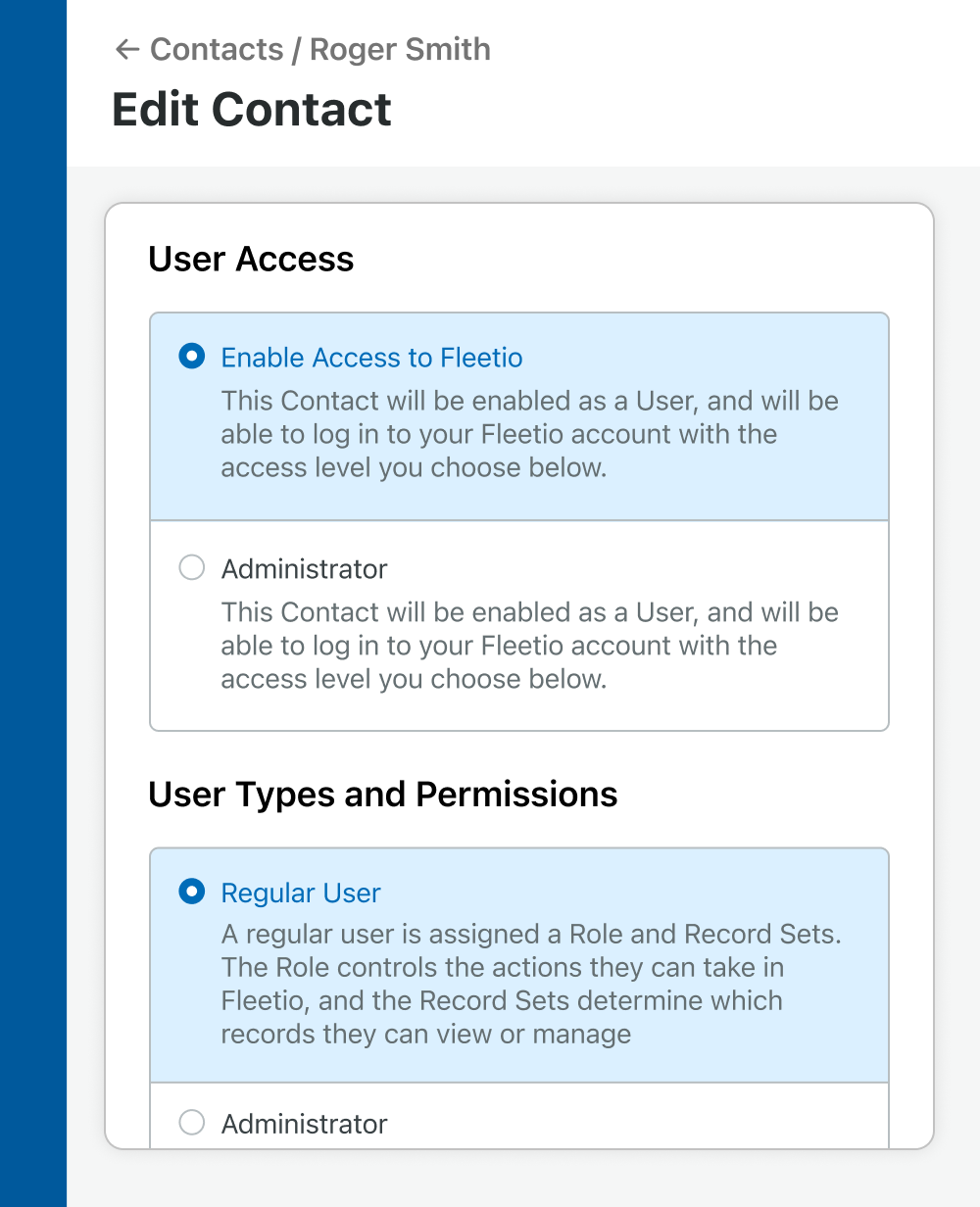 Adjust permissions down to the granular level
Precisely adjust what your employees can see and do across every feature and module with detailed permission configurations. Change permissions in bulk with Record Sets.
Empower your administrators with complete control
Administrator roles have unfettered access to billing, user management and more. The ability to view, edit and delete all records gives your leaders the control they need to oversee your operations.
Set password requirements and session timeout intervals
Control the security level of your users' passwords with custom rules and requirements. Define session timeout intervals to log users out after a predetermined period of inactivity.
Start a Free Trial
Why our customers love Fleetio
"Fleetio has exponentially helped to streamline our company drive & vehicle tracking. The interface is very user friendly. Definitely worth the seemingly minimal investment."

Colleen P.
EDA Contractors, Inc
"Both app and computer based makes it easy to use. My field technicians enjoy using the app."

"Fleetio is our sole source for keeping vehicle information and our operations staff up to date."

"Unlimited users and accessible via web/mobile, mass imports to make the transition easier, fuel card/GPS integration and customer service has been impeccable!"

Frequently Asked Questions
Ready to get started?
Join thousands of satisfied customers using Fleetio
Questions? Call us at 1-800-975-5304