Features
Fleet Management Dashboards
Get a high-level view of your entire operation and build custom information dashboards to manage your fleet in real time.
Increase visibility
Keep your team in the know. Full-screen mode makes it easy to display real-time dashboards on TVs in your office or shop.
Get speedy insight
Build a robust dashboard in just a few minutes. Add charts and graphs and customize the layout to keep key performance metrics top of mind.
Share data securely
Create shared dashboards for key stakeholders across your organization— technicians, drivers, management, etc. Control access with fine-grained permissions.
Keep tabs on daily operations
Create a custom dashboard with over twenty-five different charts and graphs. Drag n' drop to tailor your view, filter data by operating groups/regions and even add data from our popular telematics and fuel card integrations. Keeping your staff on the same page has never been easier.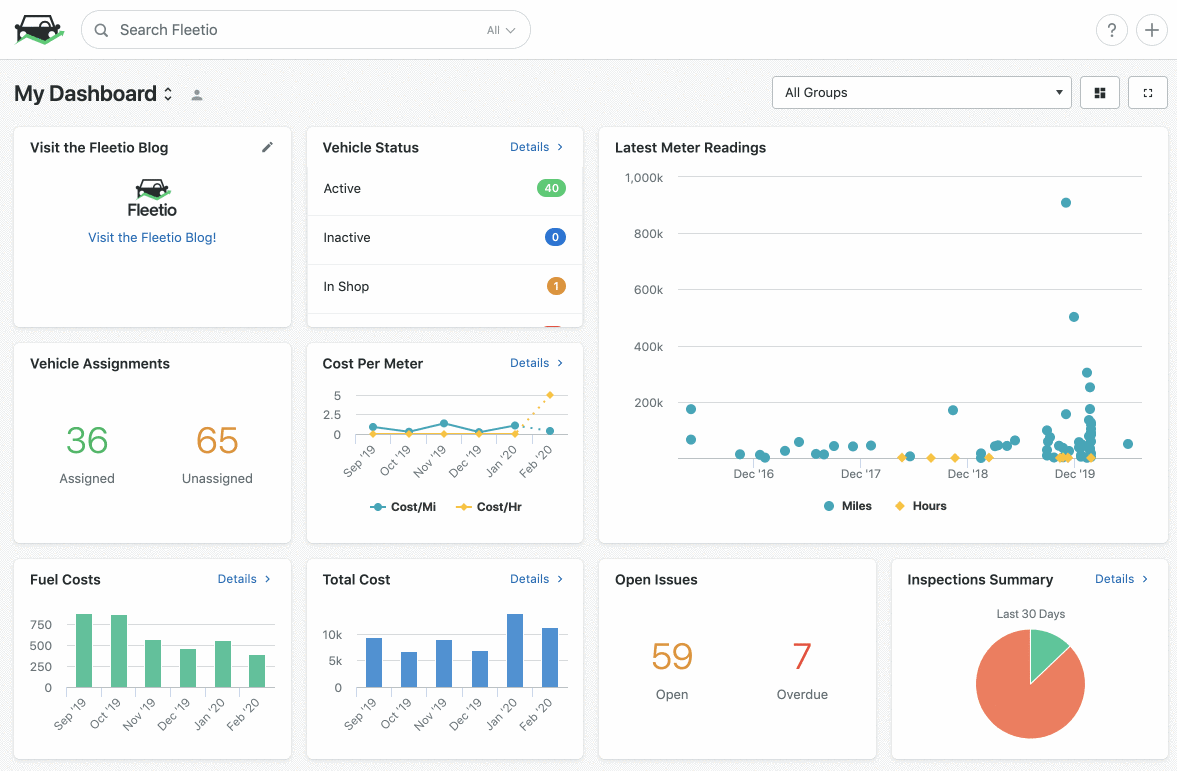 25+ charts and graphs
Open issues
Service & renewal reminders
Open work orders
Total, fuel and service costs
Custom messages/bulletins
Overdue inspections
Cost per meter
Vehicle assignments
Full-screen mode
Give key stakeholders a real-time view of fleet performance
Let fleet productivity shine. Keep management in the loop and your fleet management efforts visible to the entire organization. Instantly share custom dashboards with key stakeholders such as executives, finance and shop personnel.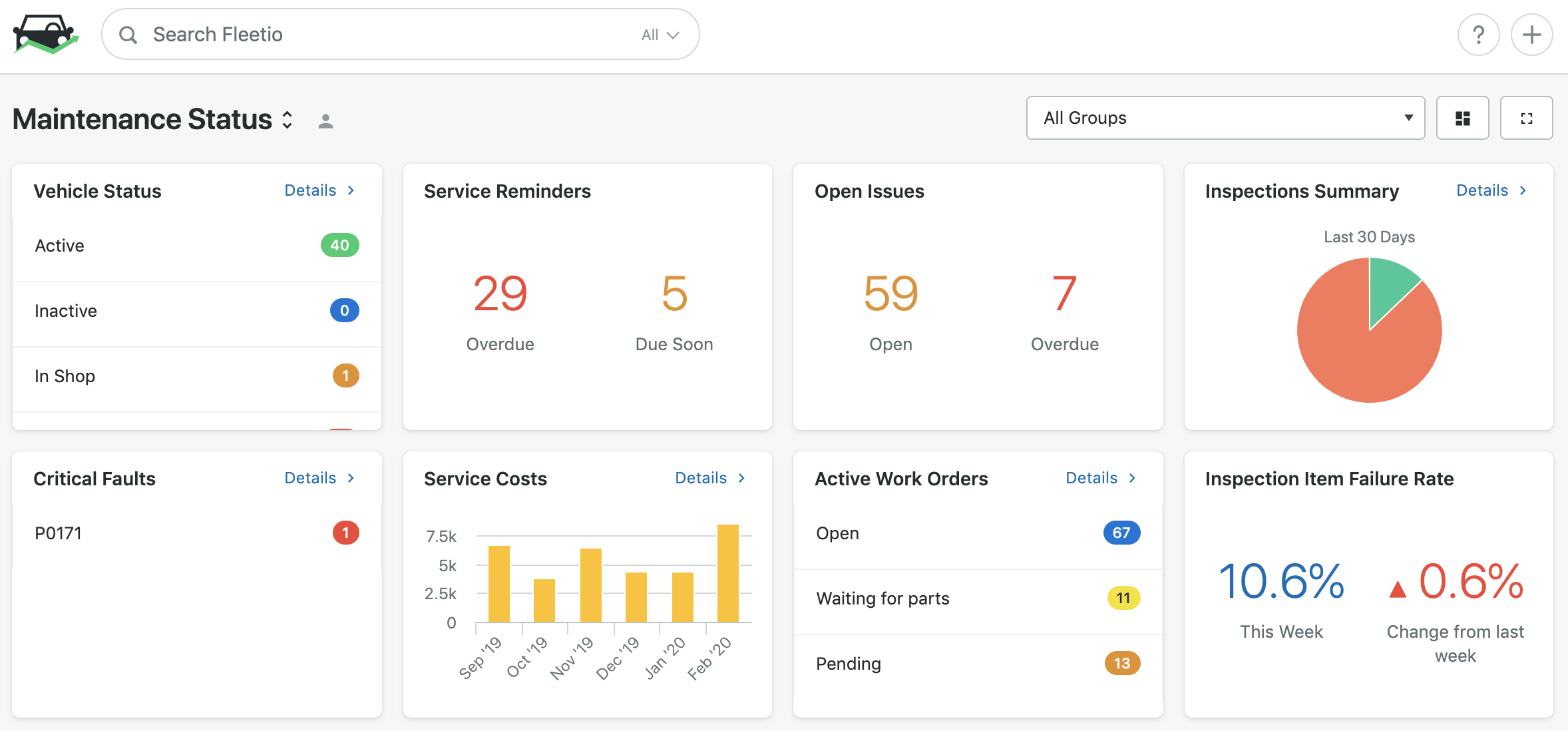 Role-specific dashboards
Click through to underlying data
Top-level metrics
Filter by department/region/group
Keep teams on task and control data visibility
Viewers can only see data they have explicit permission to access, ensuring everyone sees exactly what they need to and and nothing else.
Private or shared dashboards
Restrict access by role, group or record type
Reduce noise from data overload
Maintain data security standards