Features
Digital Work Orders
Streamline maintenance and repair workflows, build detailed service histories and gain better control of service spend.
Stop filling out paper work order forms
Create and assign electronic work orders to in-house technicians or outsource to third-party vendors all from one place. Add reported vehicle issues, scheduled service tasks and detailed line items with ease and start work immediately.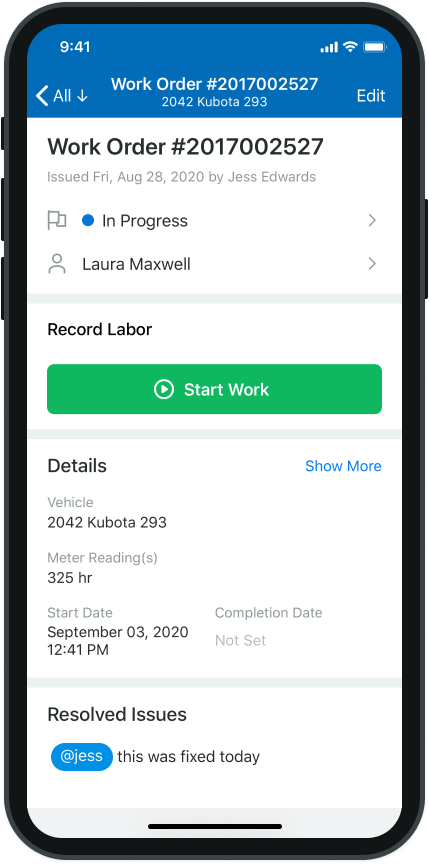 Service duration tracking
Detailed cost, labor and parts subtotals
Track supplies, consumables, fees
External Work Order management
Maintenance assignments
Custom fields
Submit photos and talk-to-text comments
Print-friendly PDF
Precise line item tracking
Log detailed subtasks, notes, parts and labor rates for each and every service task, giving you complete control over line-item-level data. Fully track the resources needed to complete service tasks.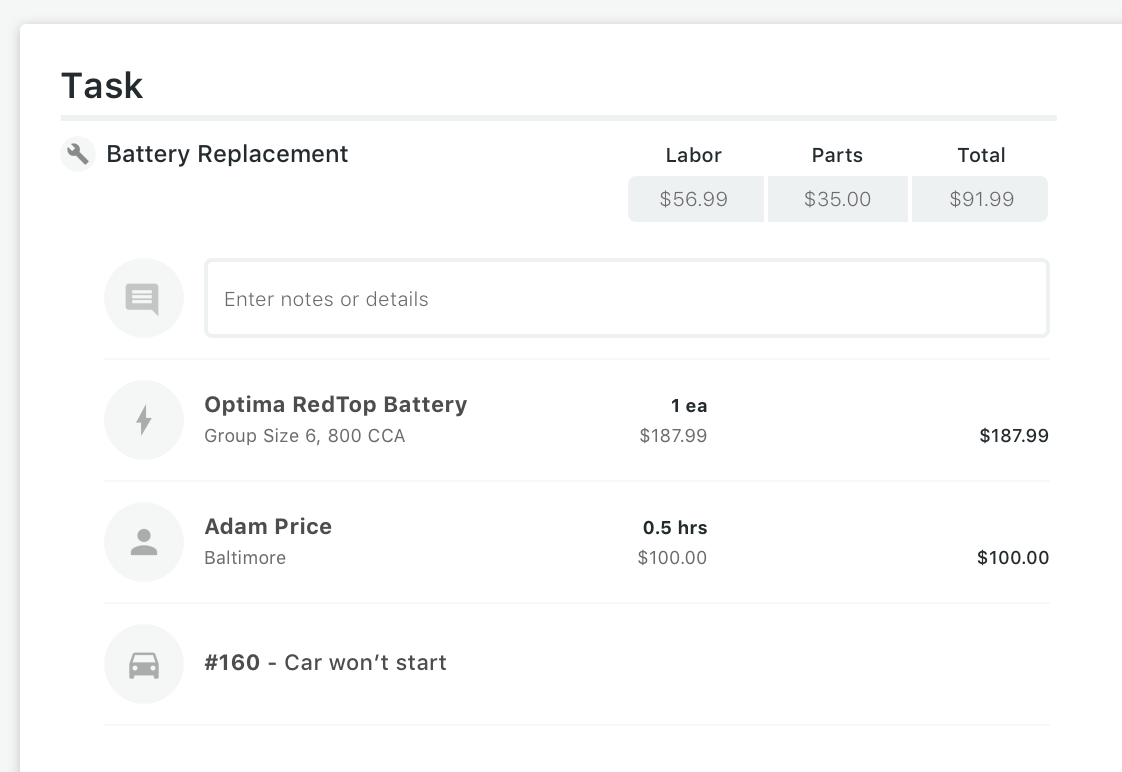 Link issues, DTC alerts directly to line items
Complete scheduled service tasks
Associate parts costs to individual tasks
Add mechanics and labor rates
See history of work order updates
Automatic inventory adjustments for parts used
Cost of service and operating costs at-a-glance
Measure the resources needed to resolve specific issues or scheduled service tasks. Benchmark costs across your fleet or specific vehicle types and see exactly what it takes to service all your assets.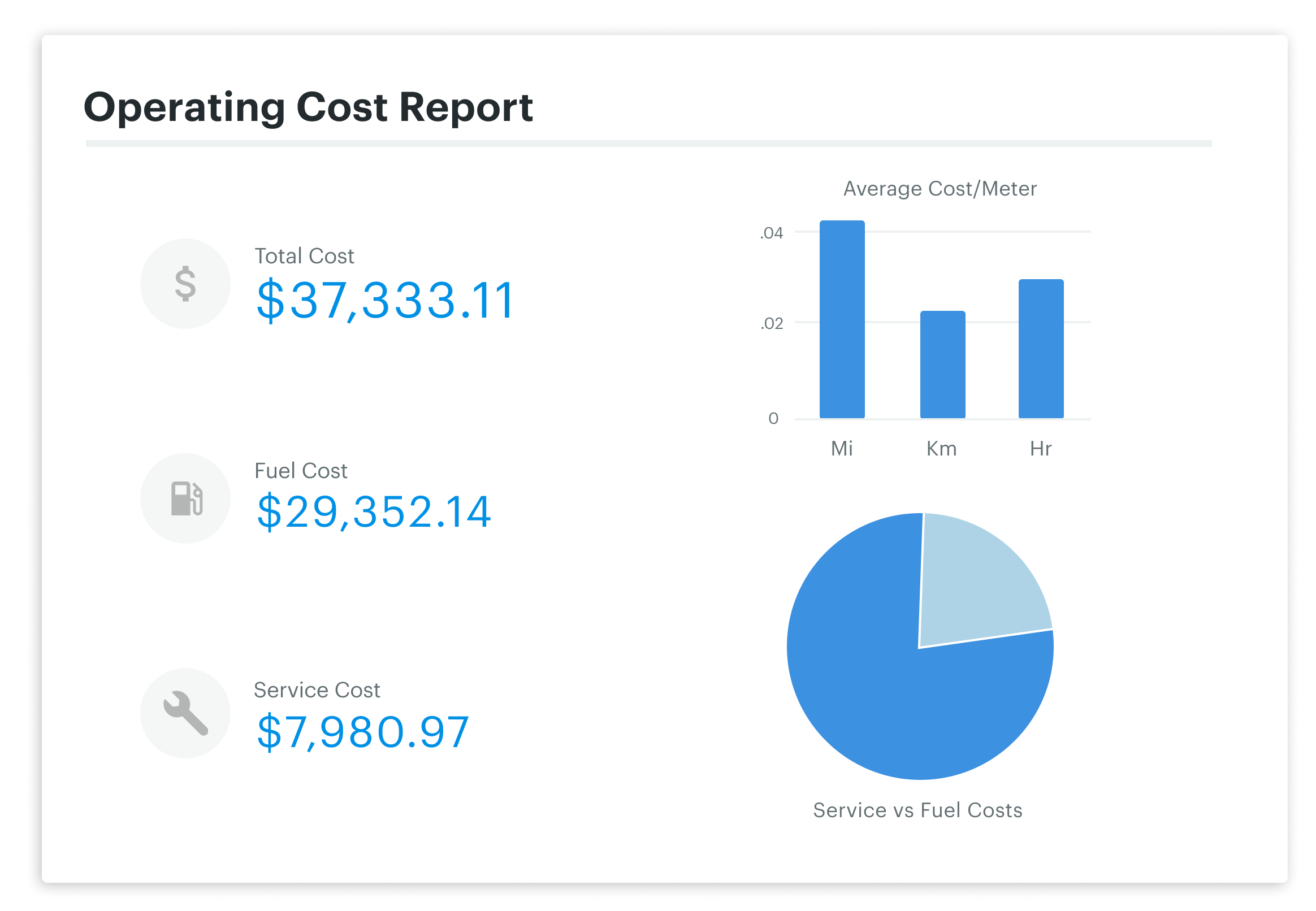 Analyze service as a part of asset's operating cost
View detailed cost of service metrics for specific tasks
Track service duration for individual WOs
See total cost trends for all assets
Track parts and labor spend with individual vendors
Consider service in cost per mile (km) trends