Features
Fleet Reporting
Keep a close eye on operating costs and other management metrics with fleet performance monitoring.
Surface your most important fleet reports
Every report features easy-to-read data visualizations, flexible filtering and customizable date ranges. Subscribe to a report and schedule it to come straight to your inbox, or print and export PDFs to make sharing critical operations data quick and simple.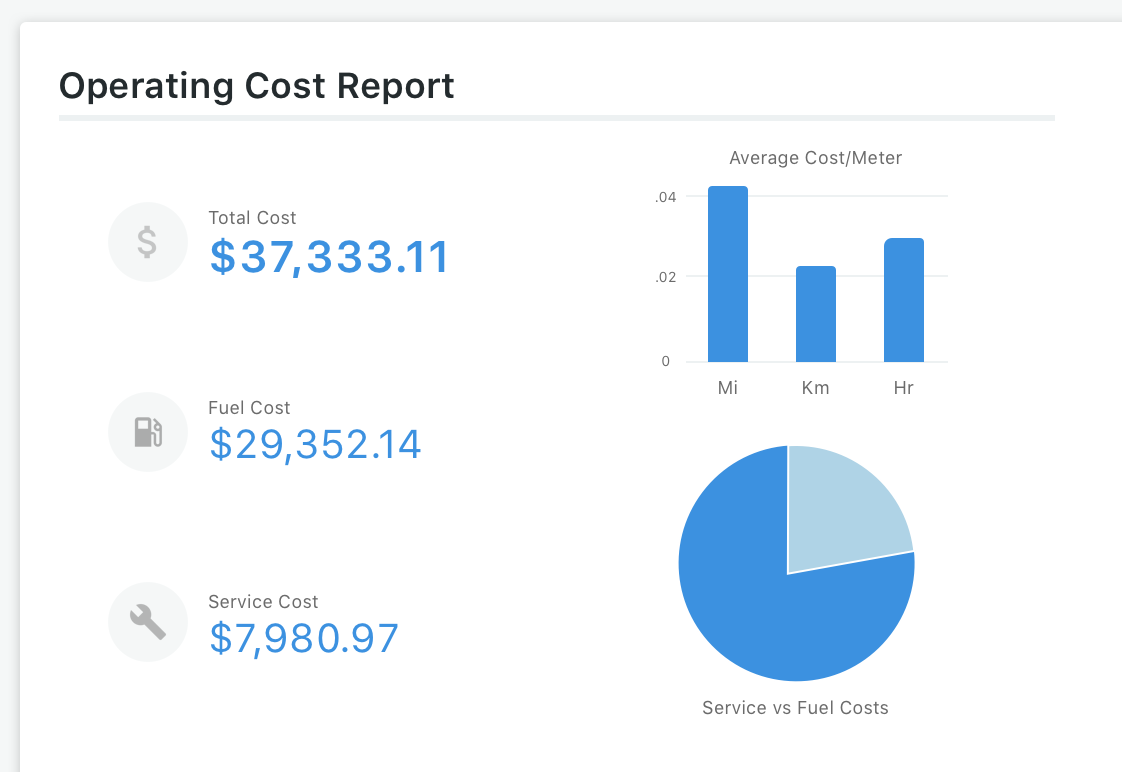 View operational costs in real-time
View operating cost data for your assets to help optimize allocation and financial forecasting. Fleetio makes it easy to see the overhead it takes to keep specific vehicles, groups or your entire fleet on the road.
Vehicle operating costs (fuel and service)
Total fleet operating cost by month
Cost per mile (km or hour) trends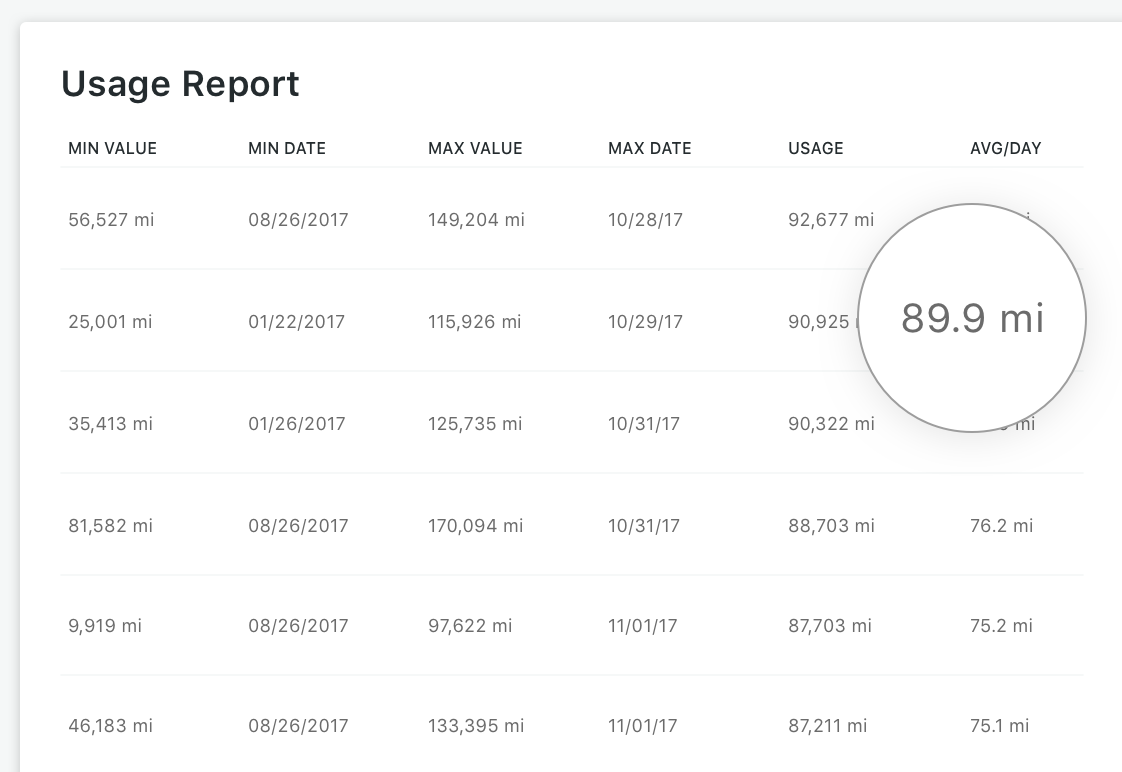 Track how your vehicles and equipment are being used
Keep tabs on utilization for each and every vehicle so you can adjust on the fly and make the most of your vehicles and equipment.
Average mileage per day (utilization) by vehicle or group
Vehicle assignment history across operators and vehicles
History of status changes (in-shop, out-of-service, etc.)
Audit trail of changes to all asset records (service, parts, issues, etc.)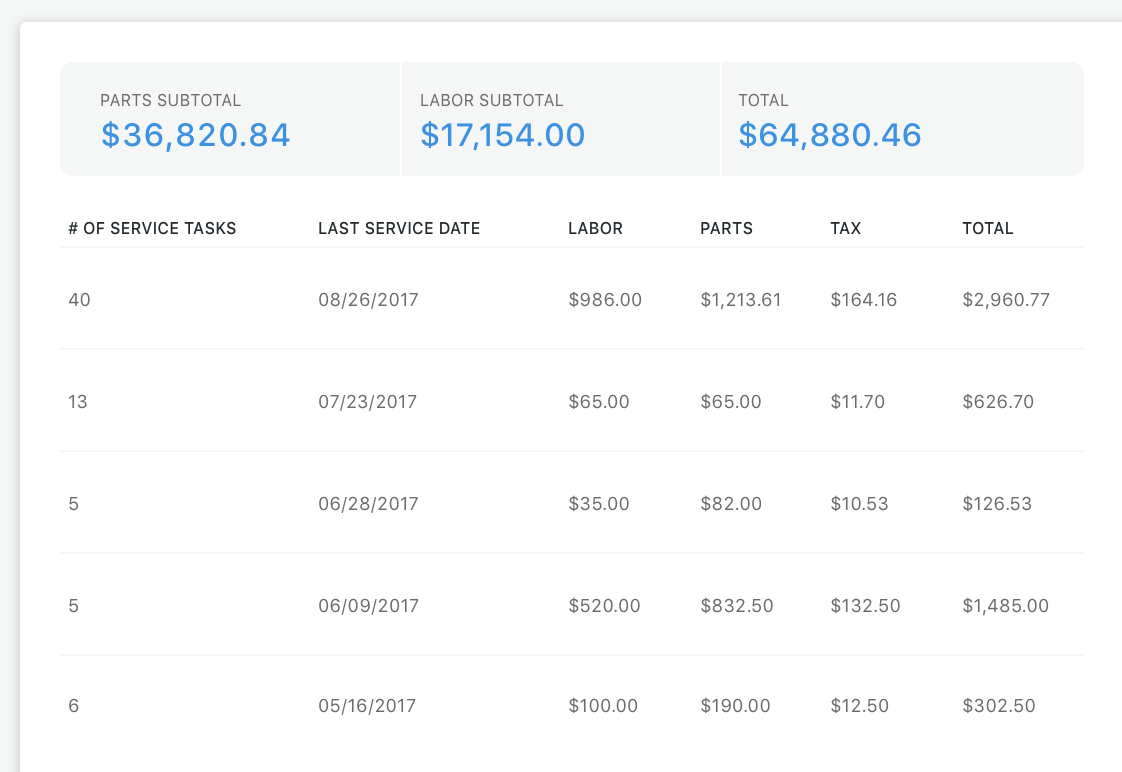 Gain automated insights into how your assets are being maintained
Track service tasks, line items, parts and labor with ease and see how much your assets cost to maintain. Monitor vehicle systems across your fleet to determine what services your costs are being attributed to most so you can make data-driven decisions on servicing your fleet.
All-time service costs by asset
Service line items and cost summaries
Scheduled vs. unscheduled maintenance
Downtime reporting
Most common service activities across your fleet
All vehicles requiring service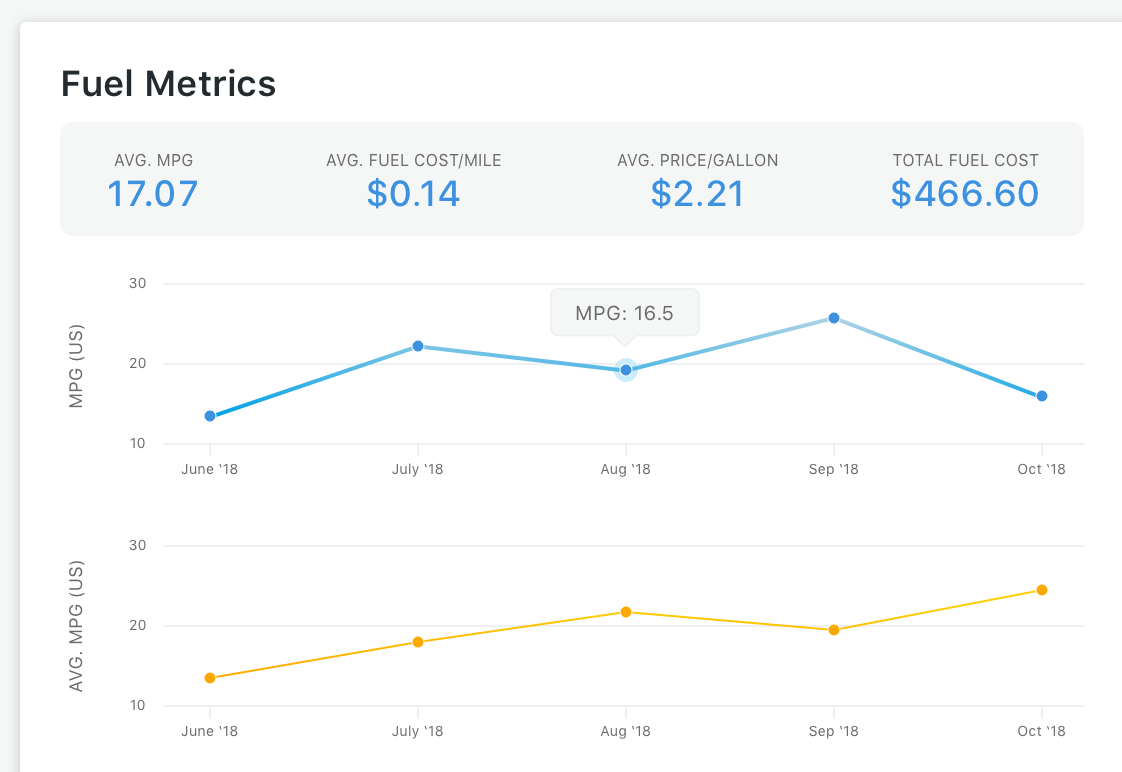 Unlock fuel consumption trends and efficiency
Report on fleet fuel performance in aggregate, by location or by vehicle in your preferred unit of measurement: MPG (US or UK), L/100km, km/L. Spot deficiencies, get alerted to potential fuel theft and simplify quarterly fuel tax reporting (IFTA) with location-based reporting.
Consumption trends by vehicle or group
Integrate fuel card data
Location alerts for questionable fuel transactions
Fuel-ups by location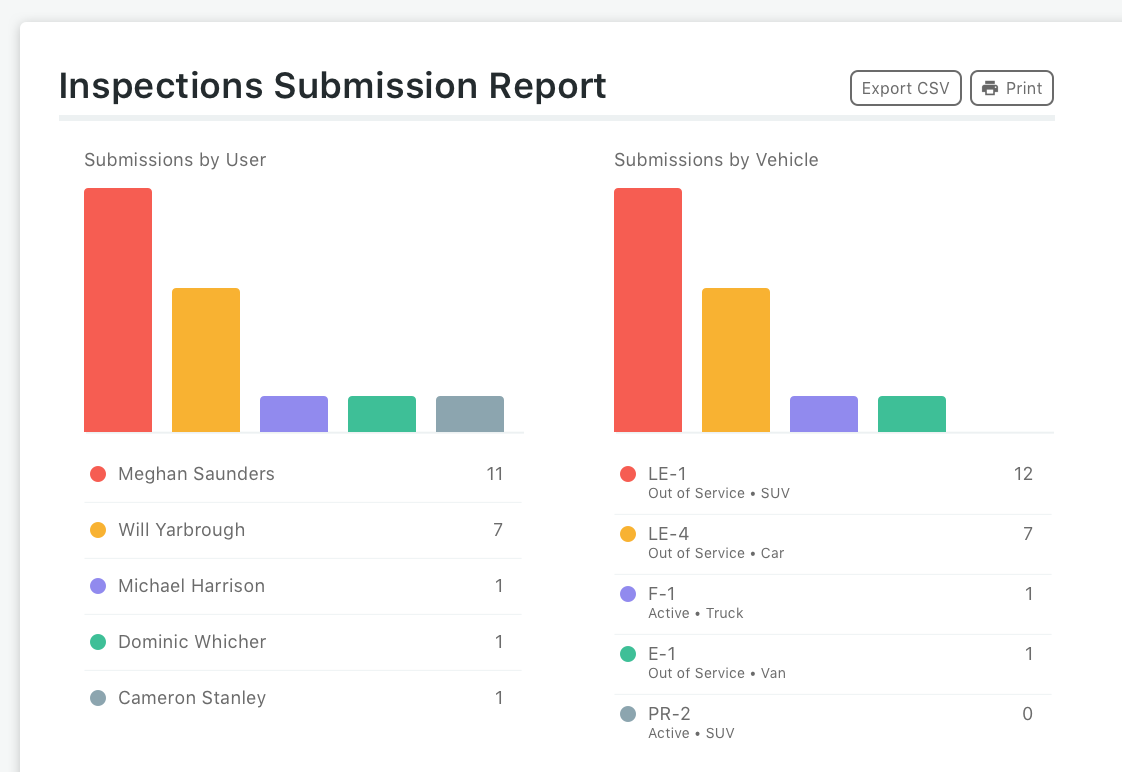 Ensure your fleet is safe and compliant
Find out who's completing required inspections, ensure in-service vehicles are being inspected regularly and spot common defects across your fleet.
All inspections completed and by whom
View all reported defects, identify trends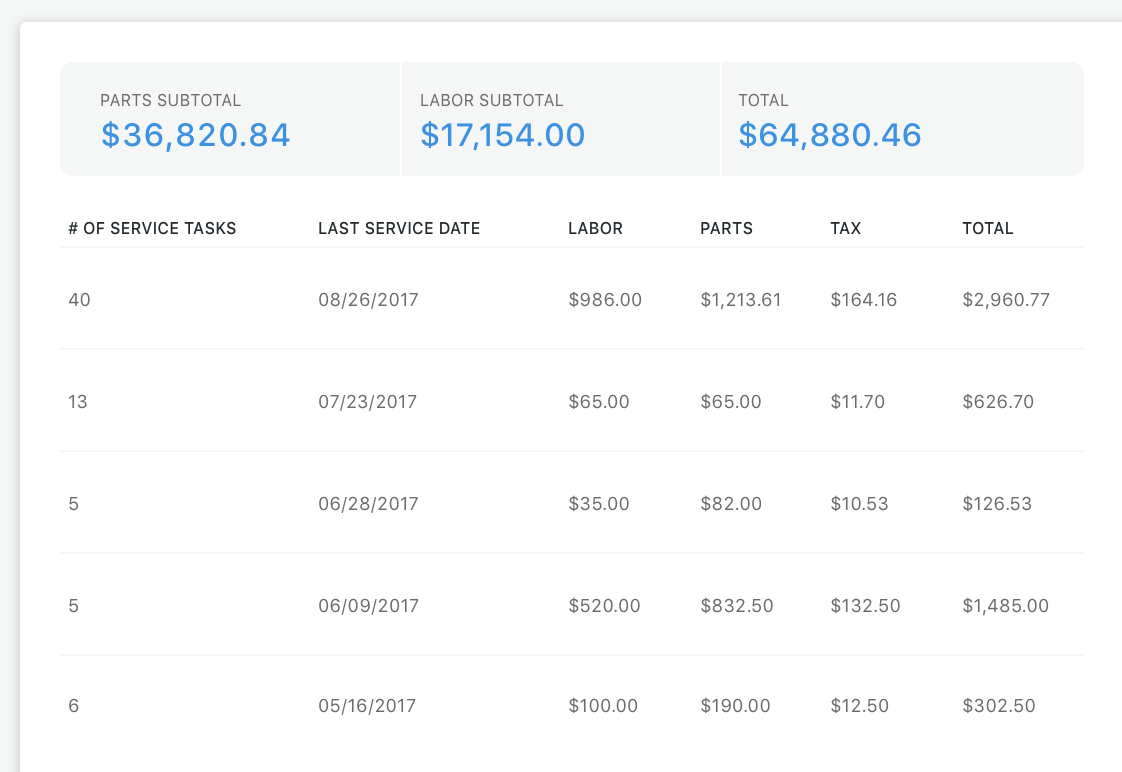 Know where your parts are at all times
Track part locations down to the aisle, row and bin number. You can even see which parts are used on each vehicle, making it easy to keep track of and report on inventory.
Purchase order expenses by vendor
Current inventory levels by location
See which parts are being used by specific vehicles and equipment