Features
Contact Management
Manage information and documents about everyone that touches your fleet.
Store anything and everything about your fleet contacts
In Fleetio, Contacts can be associated with just about anything— work orders, service entries, fuel records, daily inspections and more, helping you keep track of who is interacting with your assets and how.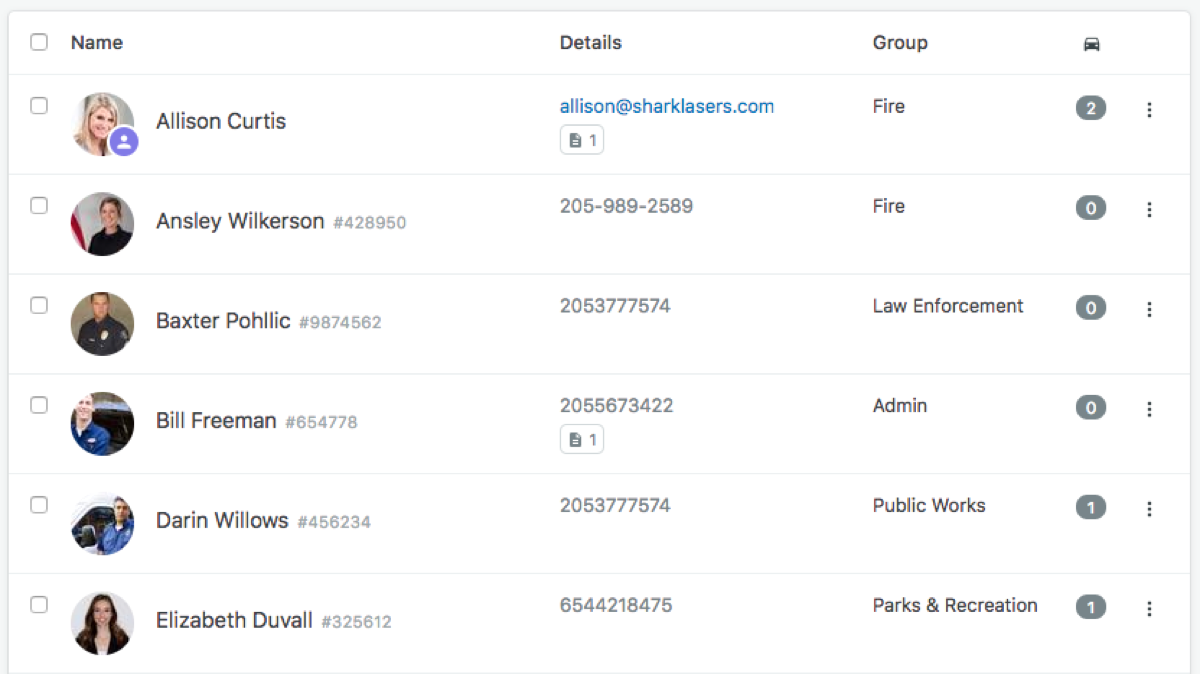 Associate drivers and vehicles
Assign vehicles to drivers and operators in an easy-to-use calendar view. Fleetio keeps track of assignment history in case you need to look back at it later.
Learn More
Track time spent on service
When you track labor hours and cost in Fleetio Work Orders, you can see how your mechanics spend their time on service tasks.
Stay ahead of important dates
Set reminders and assign renewal tasks to ensure your employees and drivers are always up-to-date on documentation.
Manage drivers and keep them road-ready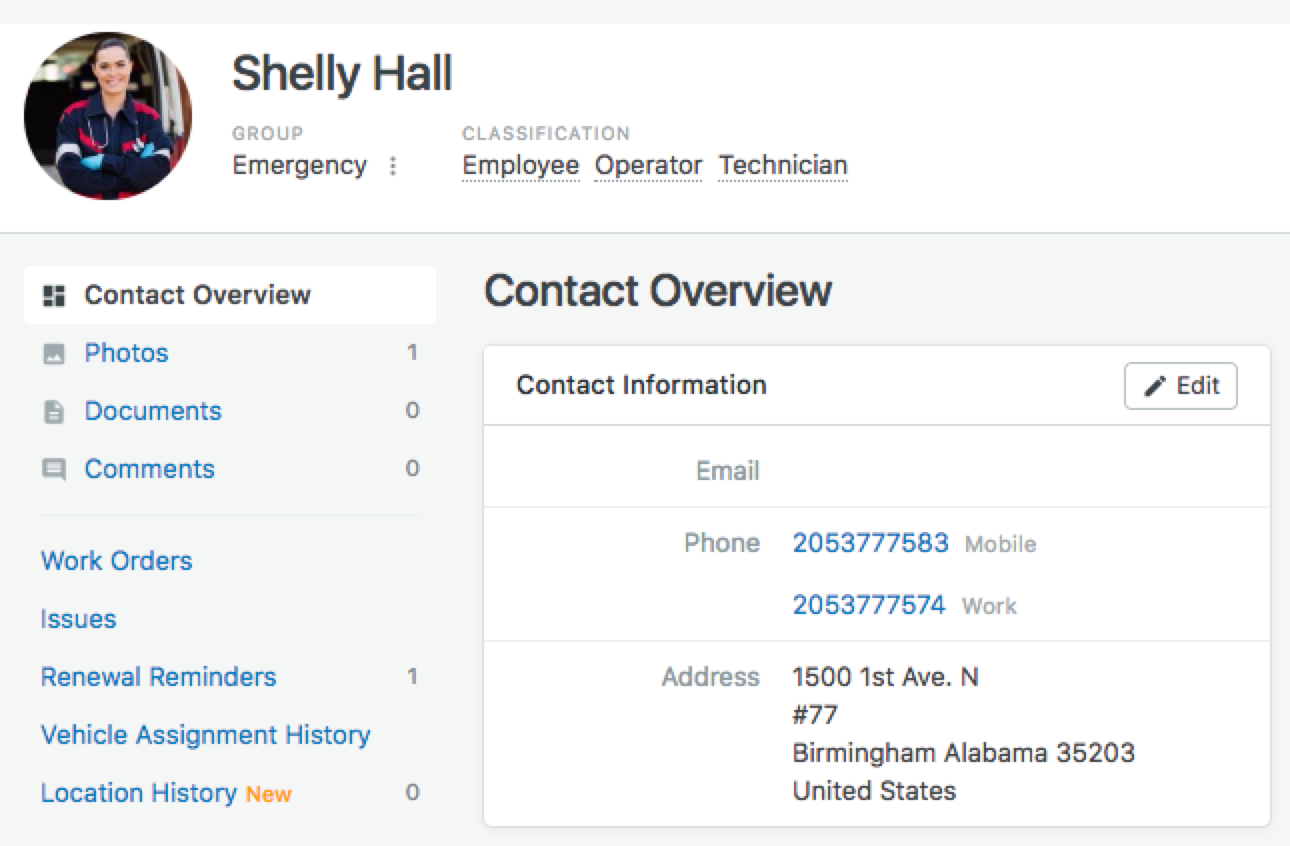 Create specific roles and permissions for everyone in your fleet
Fine-grained permissions and roles within Fleetio means every person is empowered to collborate on items important to their job.
Maintain detailed records
Incorporate fleet-specific information like license numbers and insurance info to contact records using custom fields.
Keep track of everything
Fleetio replaces those employee folders and filing system. Store driver photos, certifications, license copies and more.
Other fleet contacts and vendors, too
Manage anyone who interacts with your fleet, even if they don't work at your company.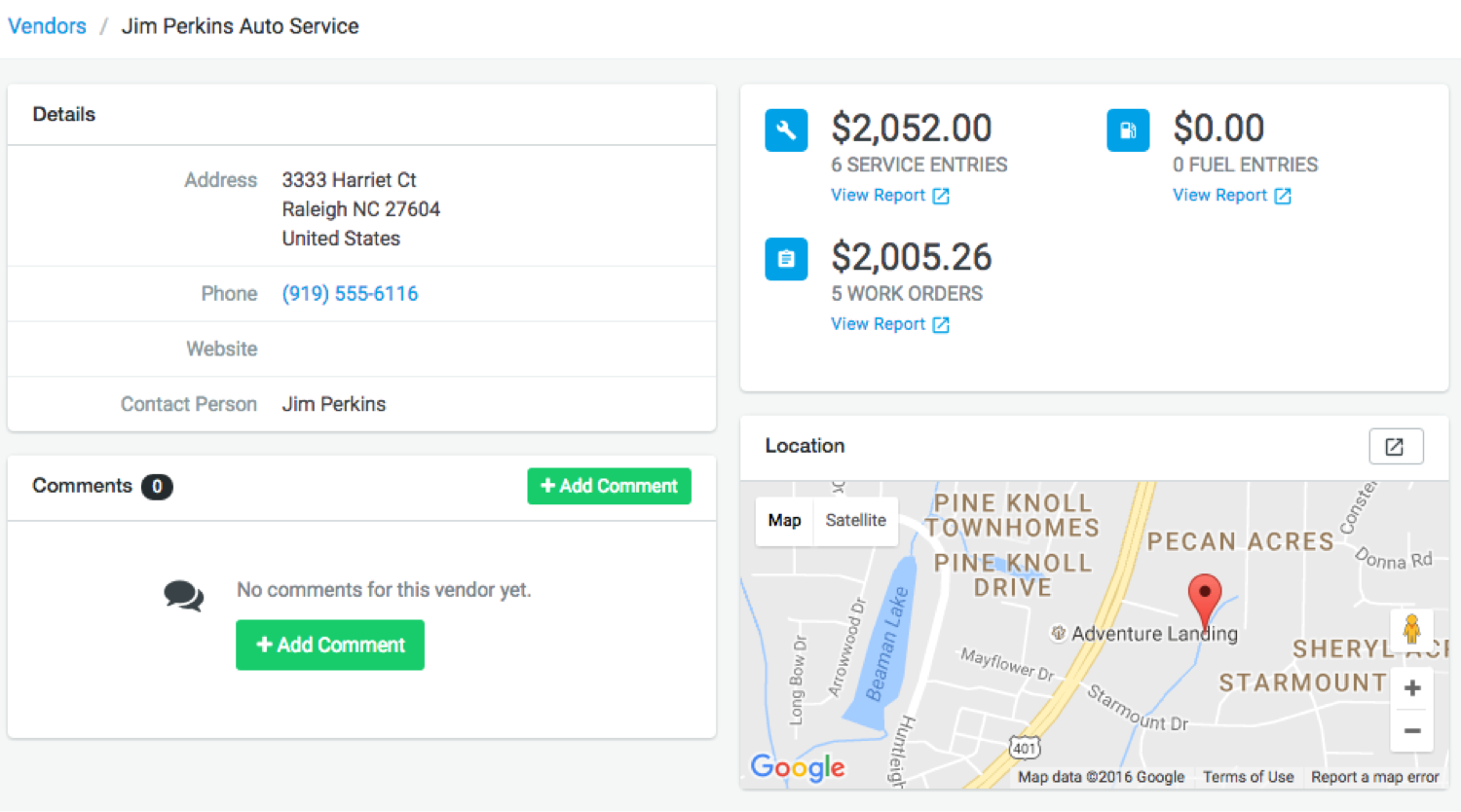 Your online fleet rolodex
Keep contact lists in Fleetio making it easy to pull up contact information at anytime.
Store anything about a contact
Use custom fields to save unique information about any vendor or contact. Even associate documents and contracts for future reference.
Link contacts to productivity
Track any third-party such as fuel and maintenance vendors, distributors, suppliers, or even in-house cost centers. Fleetio gives you the ability to link a Vendor with a Service Entry, Fuel Entry and other records making it easy to see exactly how much you are spending with each.
Do it all on your mobile device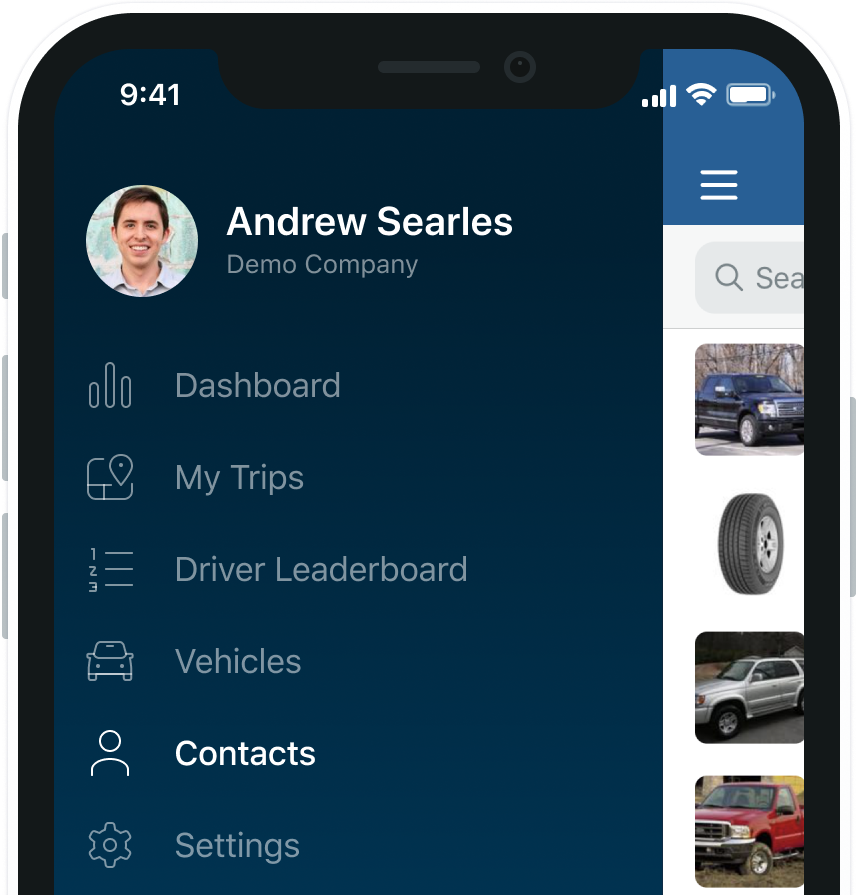 Manage Contacts and edit details from anywhere
Look up, add and edit information about your organization's key contacts on the go. Never waste time searching for colleagues' details again.
Call, text and email with one tap
Save time switching between your apps. Find Contacts' information and reach out to them directly from Fleetio Go.
Upload important documents
Access files associated with your Contacts at your fingertips. Upload and update these attachments directly from your mobile device to streamline your workflow.