Features
Developer API & Webhooks
Fleetio's API and Webhook integrations provide customers with endless integration opportunities.
View Developer Docs
Example Use Cases
Import odometer readings
Update meter readings from another system
Trigger trouble code alerts
Import diagnostic trouble codes (DTCs) from a telematics system
Update fuel transactions
Update fuel transactions to trigger location exceptions
Accounting automation
Push maintenance costs into your accounting system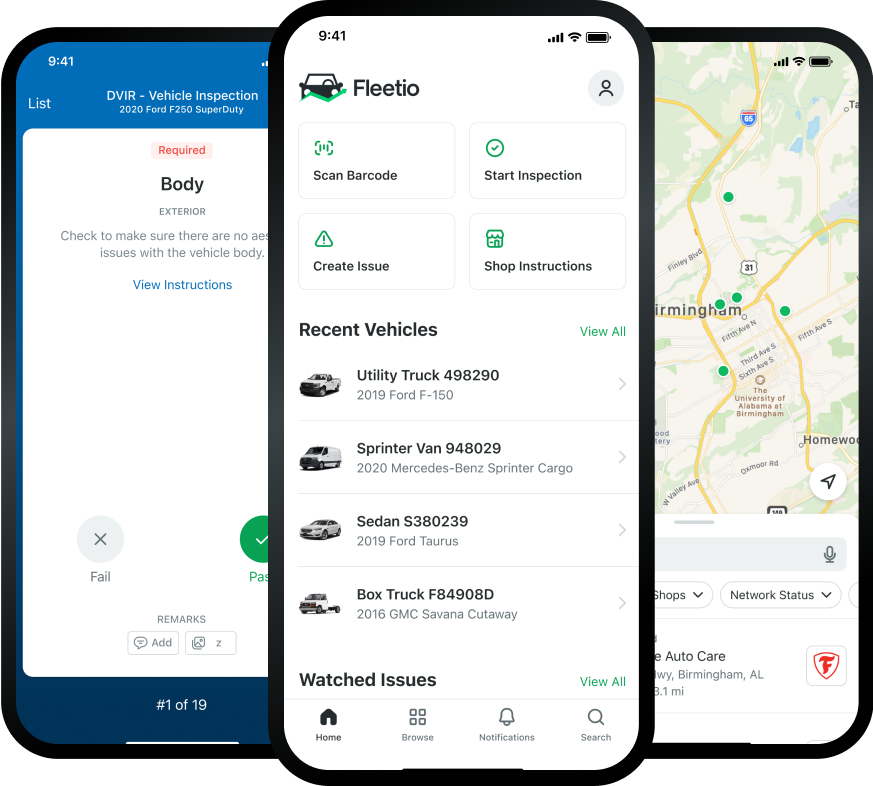 Our mobile apps use the same API
Proof that anything can be built on top of the Fleetio Platform.
Webhooks in Fleetio
Automatically push data from Fleetio to other systems and applications in real-time.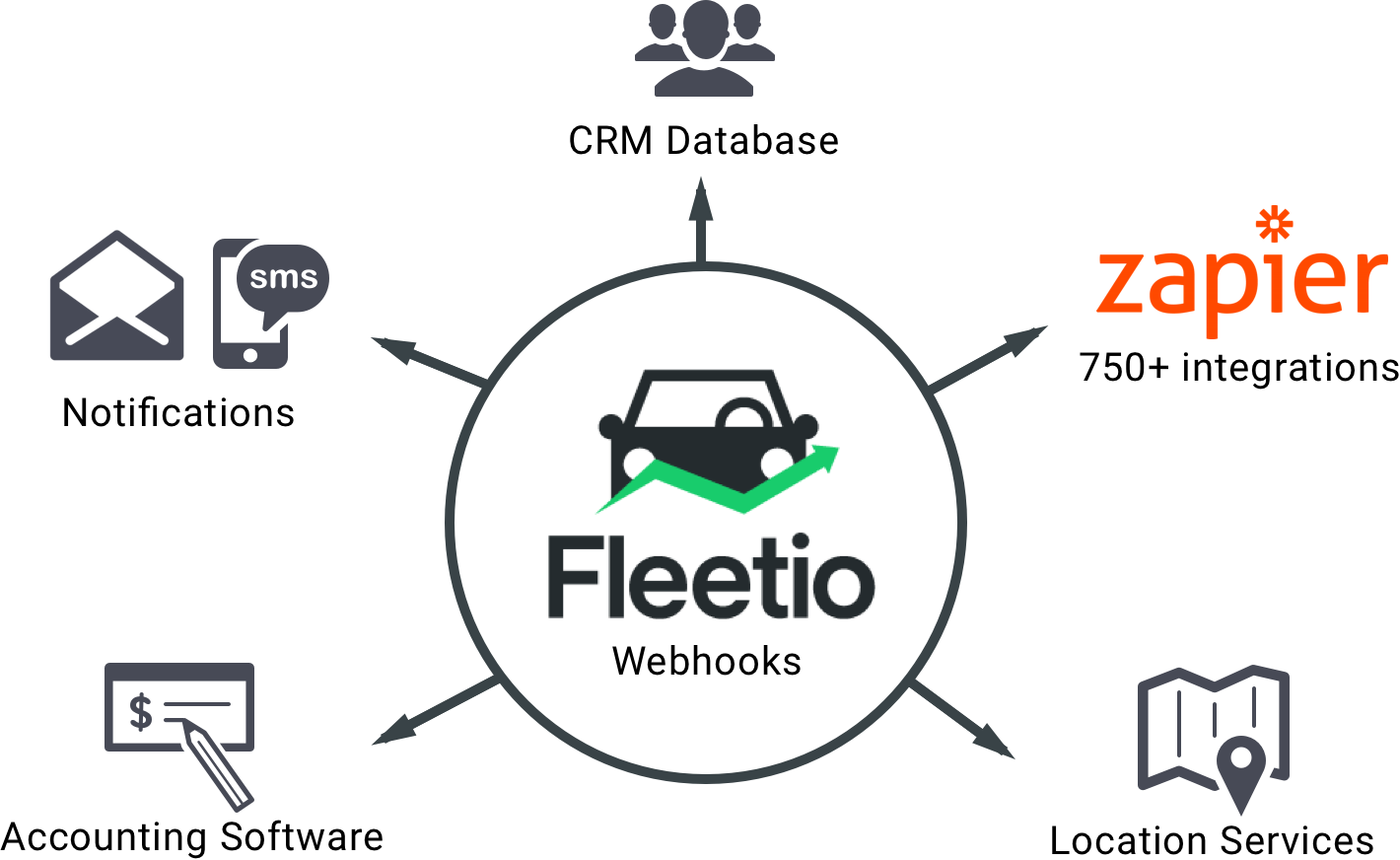 Choose from 50+ events such as vehicle status changes, issue creation and resolution, work order completion and more.
Fleetio will push details about these events automatically when they occur, helping you set off relevant notifications, tasks and follow-ups in other systems and applications you already use. Available with Fleetio Manage Advanced Plans.
View Webhooks Overview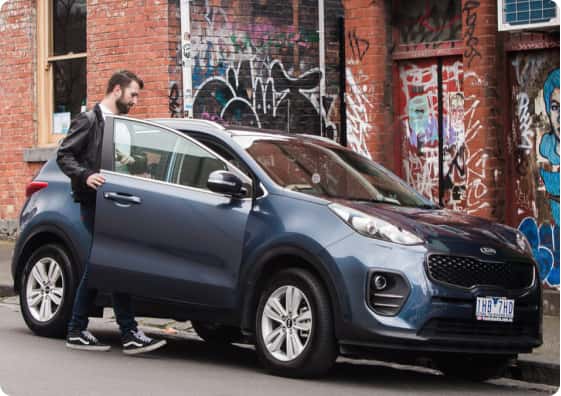 Hear from our customers
Hear how Splend is improving fleet operations using the Fleetio API.
View Case Study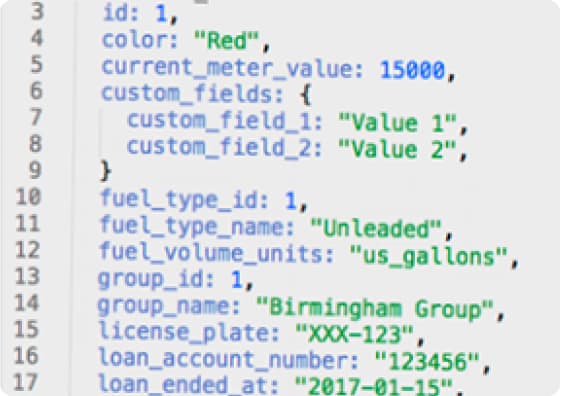 The Fleetio API
See all of your asset assignments in a calendar view and manage them with ease.
View White Paper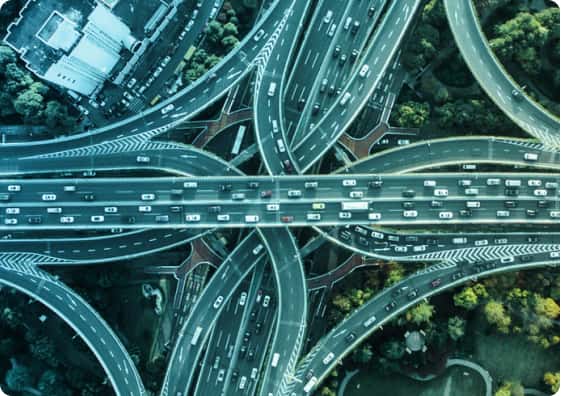 Your data unified
Before building your own, explore our various out-of-the-box integrations.
View Integrations