Features
Fuel Monitoring
Import and track fuel transactions to optimize asset usage and reduce your fleet's fuel costs.
Unlock powerful fuel insight
Log fuel in Fleetio or connect your fuel cards to see how fuel contributes to asset operating costs. Identify high consumption vehicles and allocate based on usage.
Measure and reduce fuel costs
Monitor trends, spot deficiencies, optimize vehicle usage all through a simple, intuitive dashboard.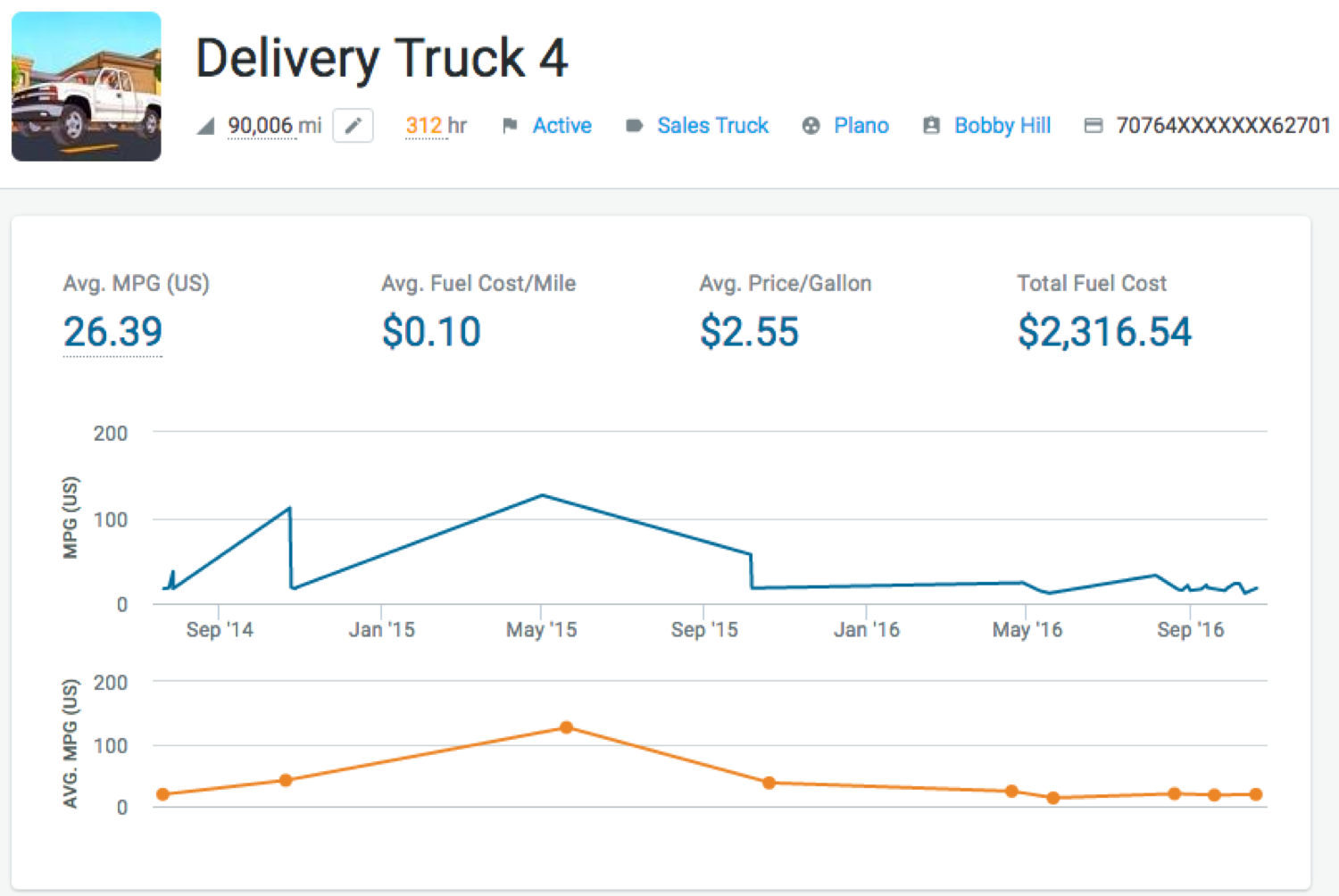 Know your fuel economy inside and out
Receive fuel economy data based on your preferred unit of measurement: MPG (US or UK), L/100km, km/L.
Understand cost per mile for every asset
Gain insight into how much a vehicle costs to operate per mile based on fuel costs.
Reduce fuel theft
Stay informed of suspicious fuel activity and gain insight with various alerts surrounding fuel capacity and transaction location.
Input fuel data with ease
Discover three powerful ways to keep track data in Fleetio and unlock actionable fuel metrics.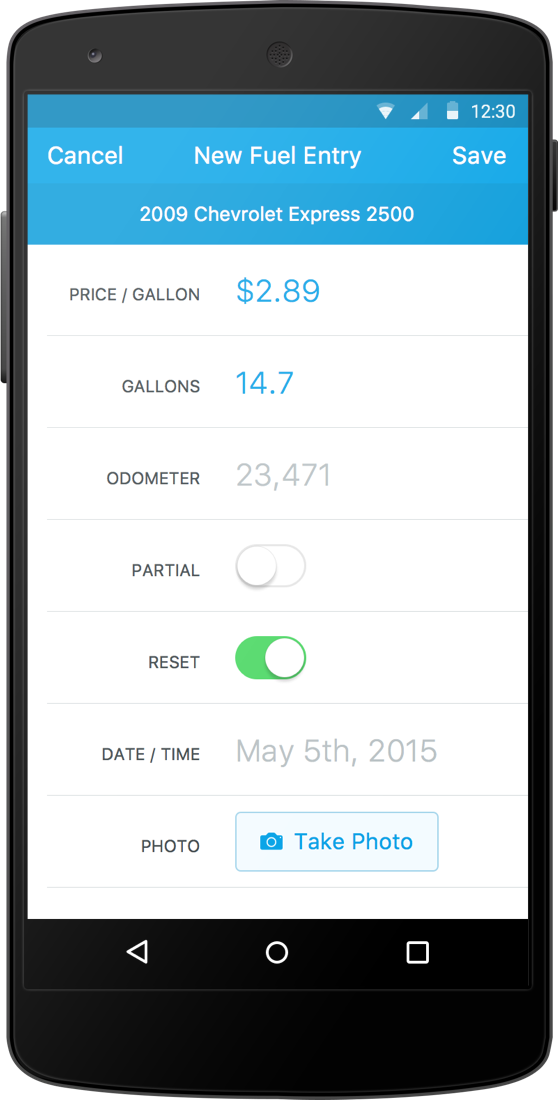 Integrate your fuel cards
Import entries from supported fuel cards automatically.
Learn More
Enter fill ups on the go
Drivers easily log fuel and upload fuel receipts in Fleetio Go, saving them time and the hassle of keeping track of paper receipts.
Learn More
Import your fuel data
Import a CSV of fuel entries from another system or historical spreadsheet.
Simplify fuel reporting
Report on fuel performance in aggregate or by vehicle in your preferred unit of measurement.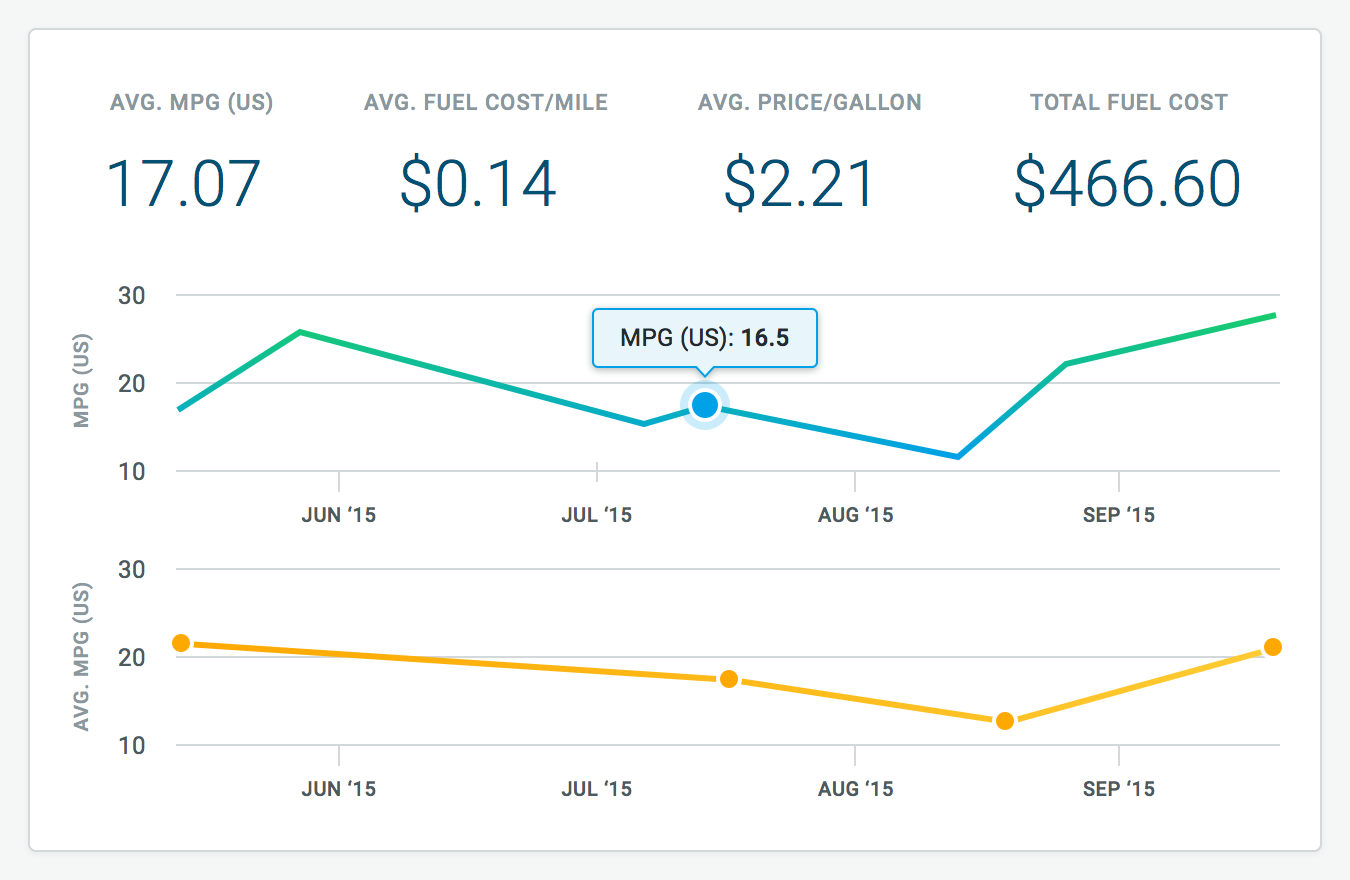 View actionable trends
Vehicle usage metrics are available throughout Fleetio, making it easy to spot deficiencies and optimize vehicle allocation.
Share fuel insight
Keep everyone informed with pre-built fuel reports. Pull and share instantly!
Maintain IFTA compliance
Pull reports for fuel volume, cost, and type by location (state/province/region) for faster quarterly IFTA reporting.