Fuel Management System
Track your fleet's fuel transactions to reduce spend and identify exceptions
Simplify fuel data collection, improve accuracy and reduce time to insight with a modern fuel management solution. Optimize fuel usage and understand how fuel contributes to operating costs, including total cost of ownership.
Fuel Consumption
Optimize asset utilization based on fuel consumption trends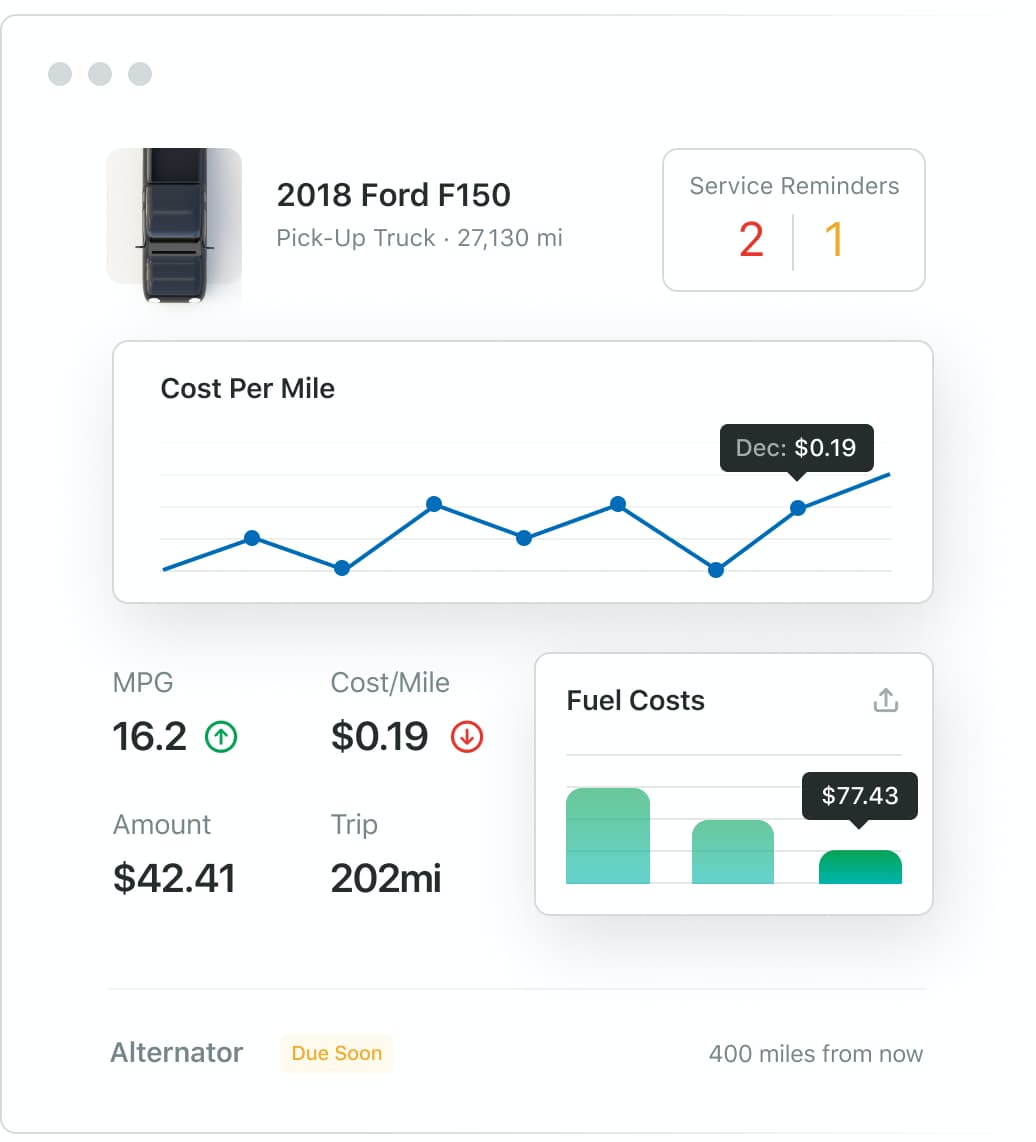 Fuel Transactions
Fuel management software to track every penny. Every transaction.
Fuel Reporting
Unlock powerful fuel reporting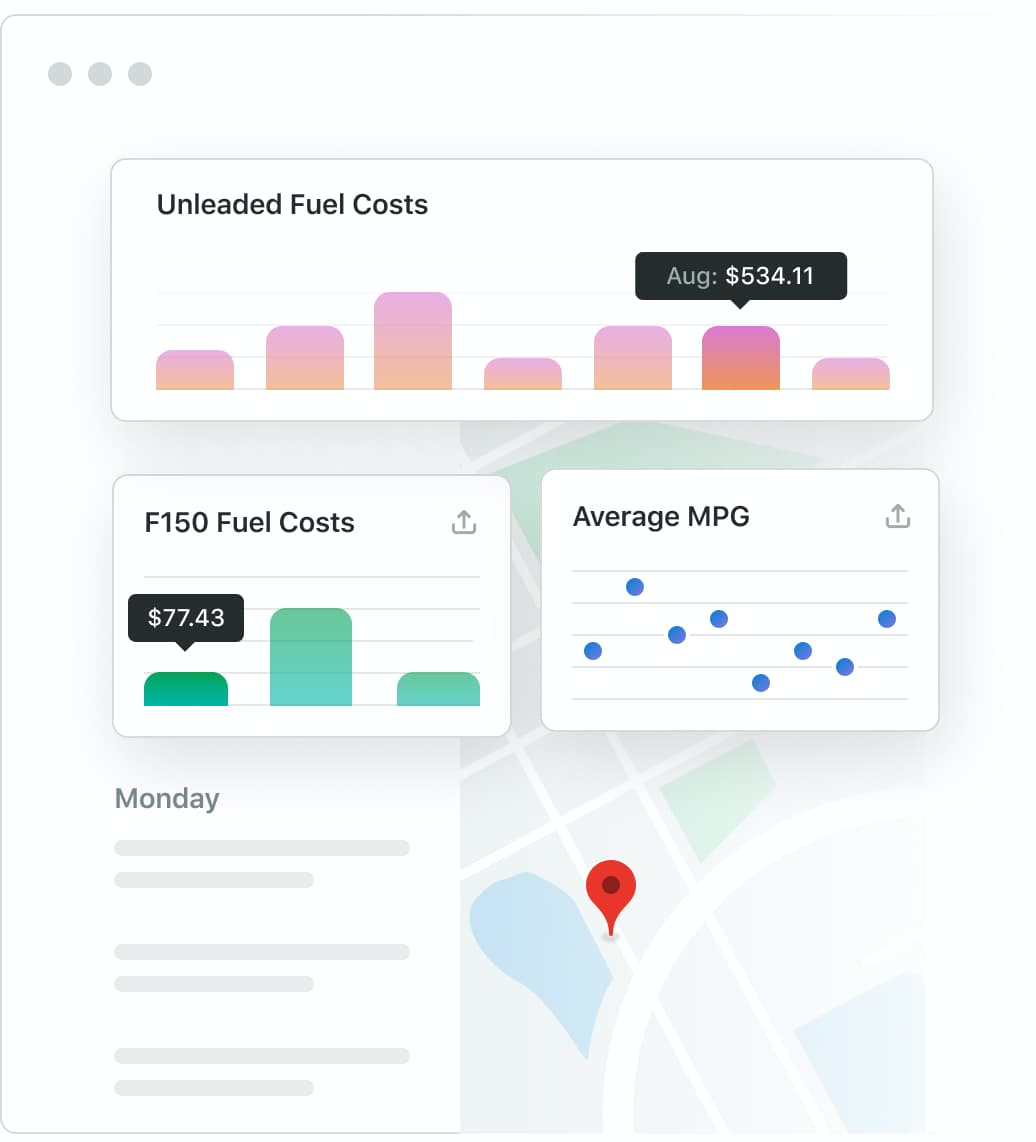 Trusted by fleets around the world
Everything. The inspection function is top notch and easily customized per vehicle. The fuel tracking is great and easy to use really helps to determine your cost for operating a asset in seconds.

Morgan L.
Asset Solution Recovery
We are constantly trying to find ways to save time and money. Fleetio helps us achieve that with their constant updates.

Ernest A.
Boyle Transportation
I find this app saves me about 1.5 hours per day in the evening when I sit down to catch up all my files. If you use it as intended, it will be a huge benefit!

Mark D.
Mark Dominey Trucking
Fleetio is user friendly; I'm not the most technologically savvy individual but the training sessions provided were more than enough to help me feel comfortable using the software myself as well as showing others on my team how to use it.

My company is utilizing the platform for a very new concept, and the sales and service team at Fleetio listened to our product needs, and worked around our new start-up complications to ensure maximum effectiveness at launch.

I love the fact that we are able to upload spreadsheets, it saves me a lot of time. Tracking mpg per vehicle has been tremendously easy compared to the method we used prior to Fleetio.

All in one product that is easy to use...

We have been working with Fleetio for past 2+ years and have been super happy with their work ethics and their continuous system improvements.

Frequently Asked Questions