Government Fleet Management Software
Automate government fleet operations and control costs
Streamline your entire operation and extend the lifespan of your assets by managing your federal or municipal fleet with a centralized fleet management software. As a GSA contract holder, Fleetio helps you better serve the public while automating data collection to unlock powerful insight into asset health and calculate the true cost of running your fleet.
Trusted by government fleets around the world
Fleetio is our first fleet maintenance software program. Before that, everything was done manually. We now have the ability to efficiently record, track and report on vehicle maintenance and operating activities, parts inventory, and just about every other facet of our business.

Robert J.
Kayak Public trust
To summarize I would highly recommend this program to anyone who has a fleet of vehicles they are responsible for maintaining.

To anyone tired of clunky, old software for fleets that does not work the way other applications work, that is not intuitive at all, that is poorly documented and hard to learn, Fleetio is like a breath of fresh air.

Matt S.
Jefferson County WA
The set up and design process has been so easy. Getting help or in contact with any support has been the easiest process. They have been absolutely helpful and are always getting right back to me and always help resolve all of our issues.

Michelle D.
Tredyffrin Township
Simple, economical, yet efficient method of tracking fuel.

Bill B.
Harrison County Schools
The service support. Ease of use. Adaptability. Intuitive. Covers the bases. Reports are of great value. Maintenance cost and fuel use are down. Better communications over-all.

We rely on all the automation Fleetio provides.

This software is easy to use and when talking about data collection ease of use is a major concern.

Eric G.
Hatfield Township Police
"What Fleetio now allows us to do is collect data to build the metrics that we never had. We never had any way to calculate vehicle downtime or ROI or overall cost of doing business, prior to Fleetio."
Tom Rowlings
City of Cambridge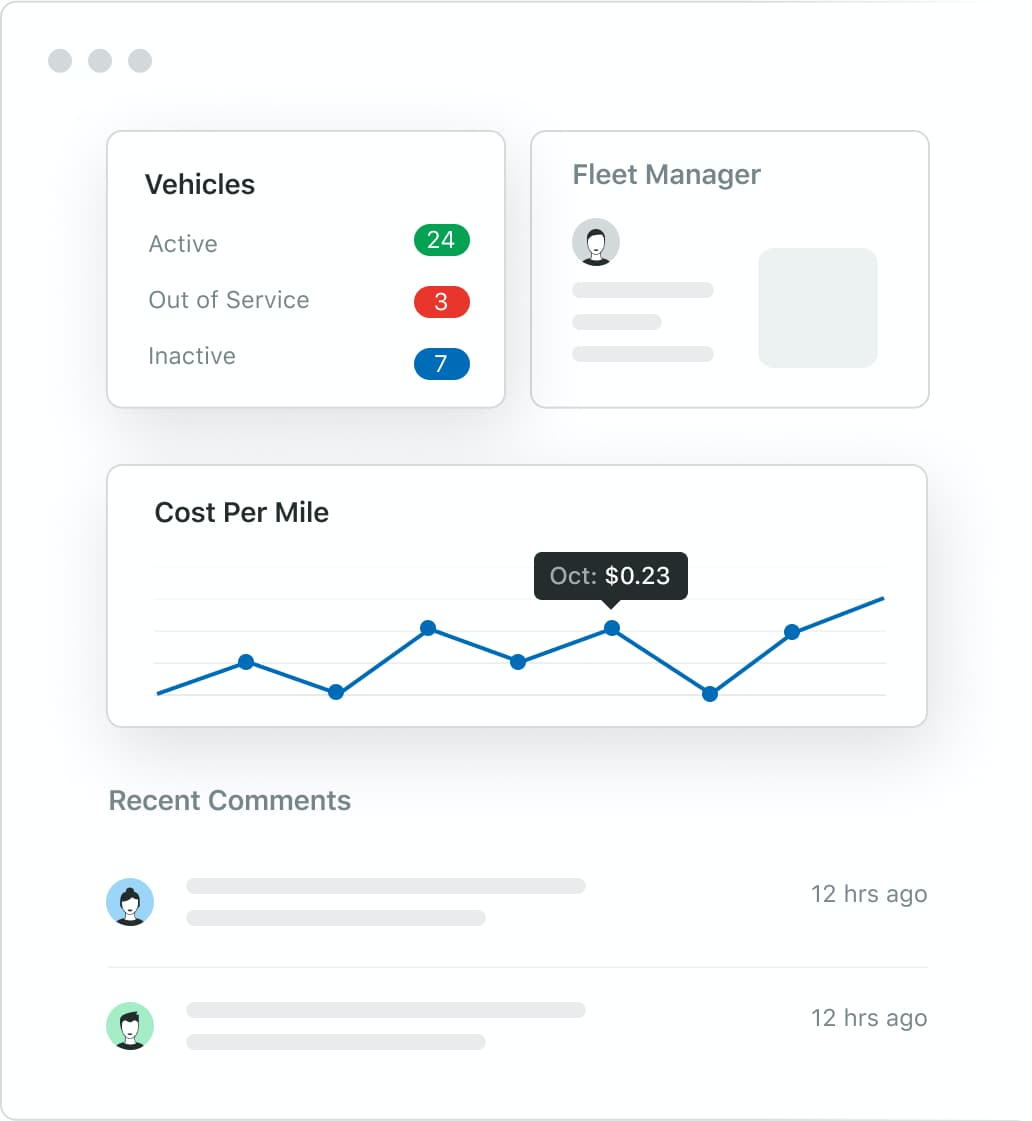 Track your government fleet's critical data from anywhere
Enhance efficiencies across your entire government fleet operation by managing all of your fleet data in a single platform, staying informed and connected to your drivers at all times and measuring success with configurable reporting.
See Fleet Management features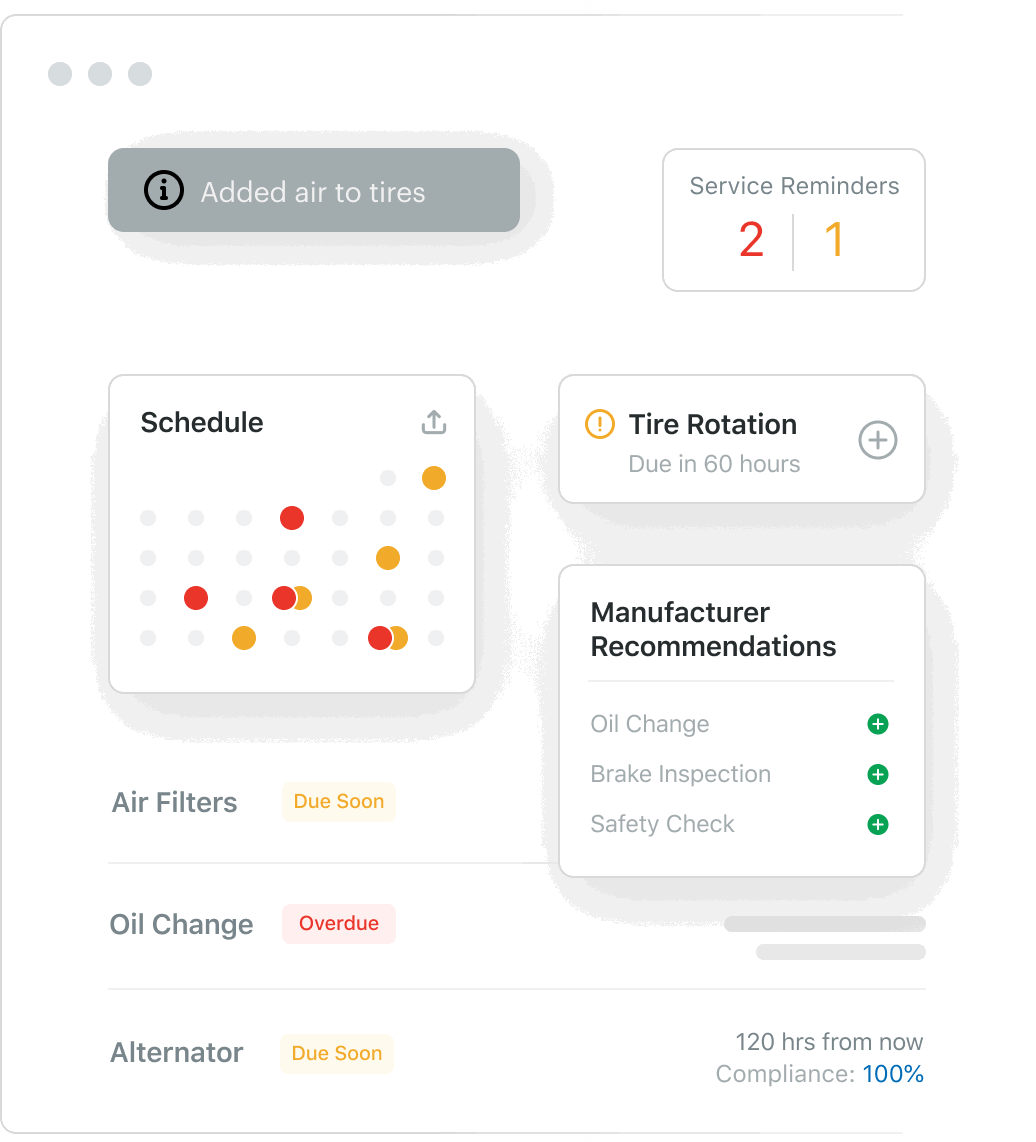 Manage your entire preventive maintenance workflow
Downtime is not an option for your government fleet. Tailor your maintenance workflow to fit your unique mobile assets. Lengthen asset lifespan by leveraging preventive maintenance schedules, digital work orders and tracking results to expedite the maintenance process and lower costs.
See Fleet Maintenance features
Government Fleet Integrations
See the whole picture
Leverage seamless integrations from top industry partners to automate fleet processes and centralize your data.
See more integrations
Loading...
Loading...
Loading...