Features
Fleet Asset Management
Track all asset information, access expense reports, manage drivers and monitor data in one place.
Manage all your fleet assets with ease— vehicles, yellow iron, tools and small equipment.
Fleetio helps you keep track of all your fleet assets, asset status and assignment history, important dates and more - all in one place.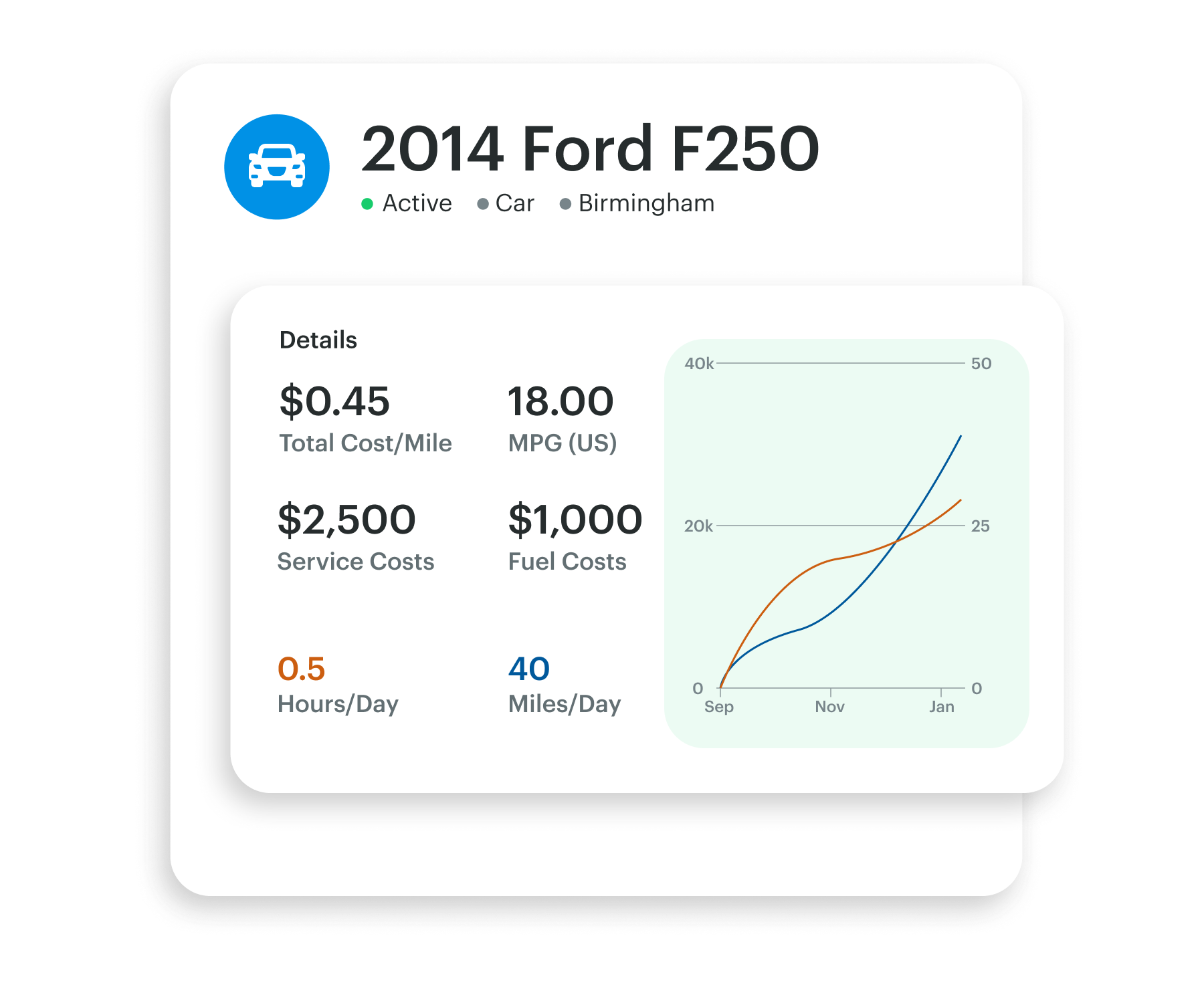 Unlimited custom fields
Track multiple meters
Link assets together
Import & export data
VIN decoding of 90+ specs
Manage asset assignments
Cost per mile trends
Log notes & comments
Upload documents, photos & other important files online
With fleet-related files and images stored in Fleetio, you'll always be able to access critical documents wherever you are.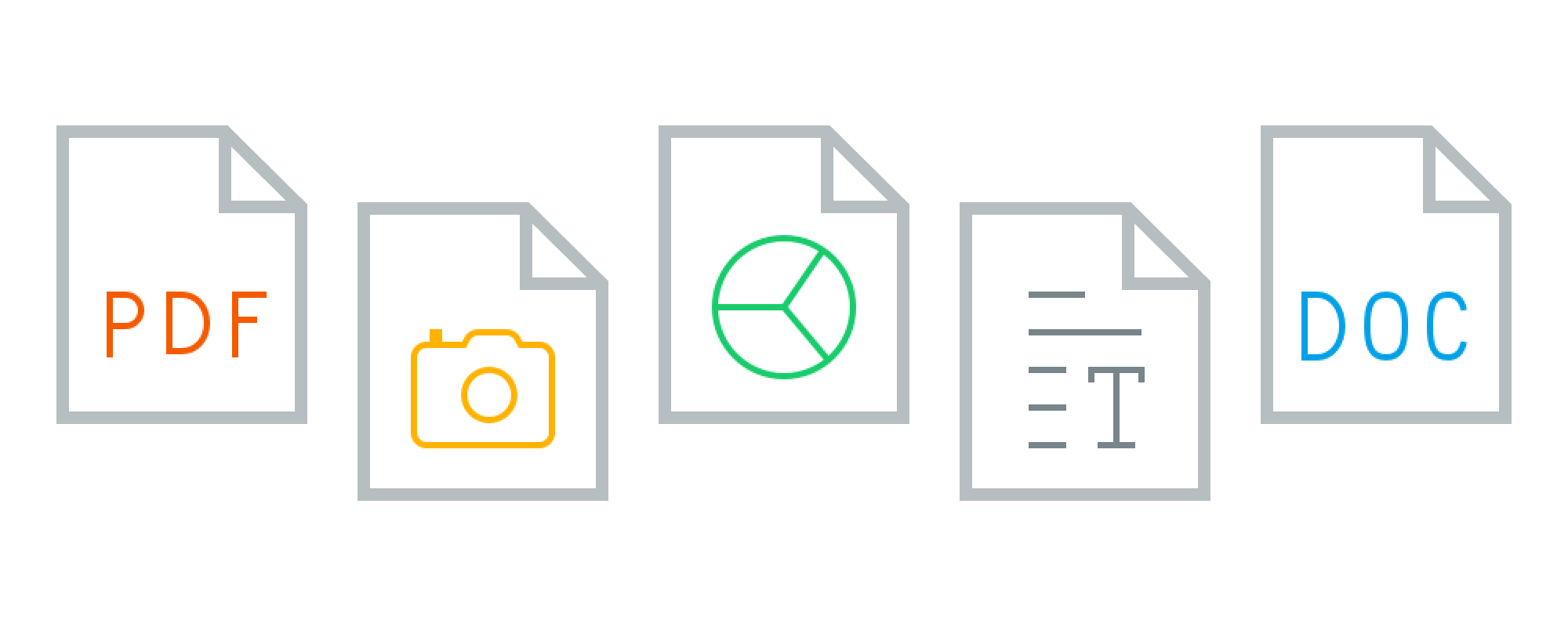 Purchase or loan documents
Multiple asset photos
Accident reports
Warranty documentation
Evaluate fleet operations and costs
Data visibility is key for surfacing actionable insight that keeps everyone in your fleet informed. From C-suite to back office, on the road and in the shop, team members have access to the information they need to keep the fleet running at optimal speed.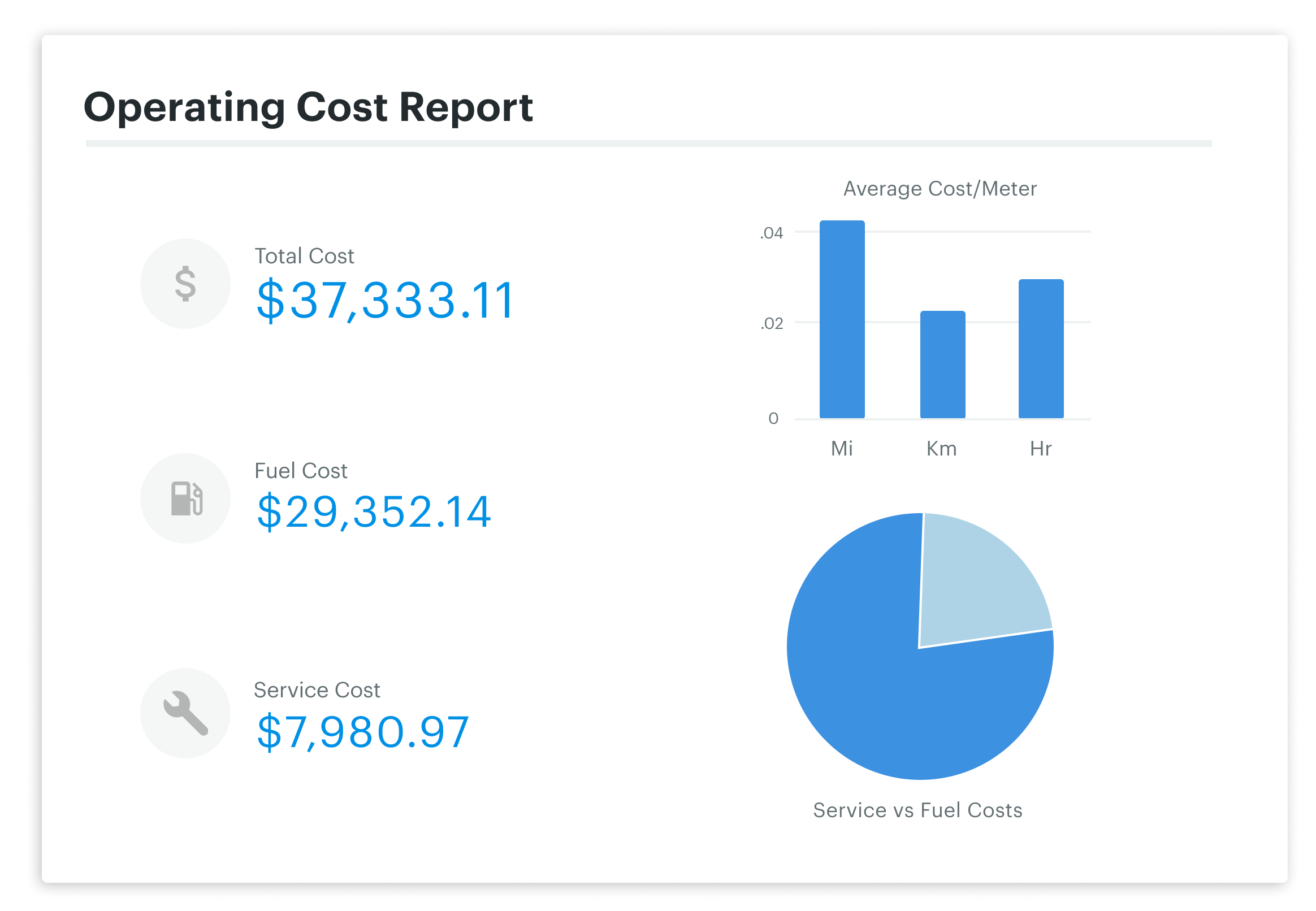 All operating cost data in one place
Track asset reliability & durability
Optimize usage with utilization metrics
Standardize asset purchasing
Track the total cost of owning your assets
Know the true cost of operating your fleet and make your business more data driven. From oil changes to parking violations, gain insight into what you actually pay for your vehicles and equipment.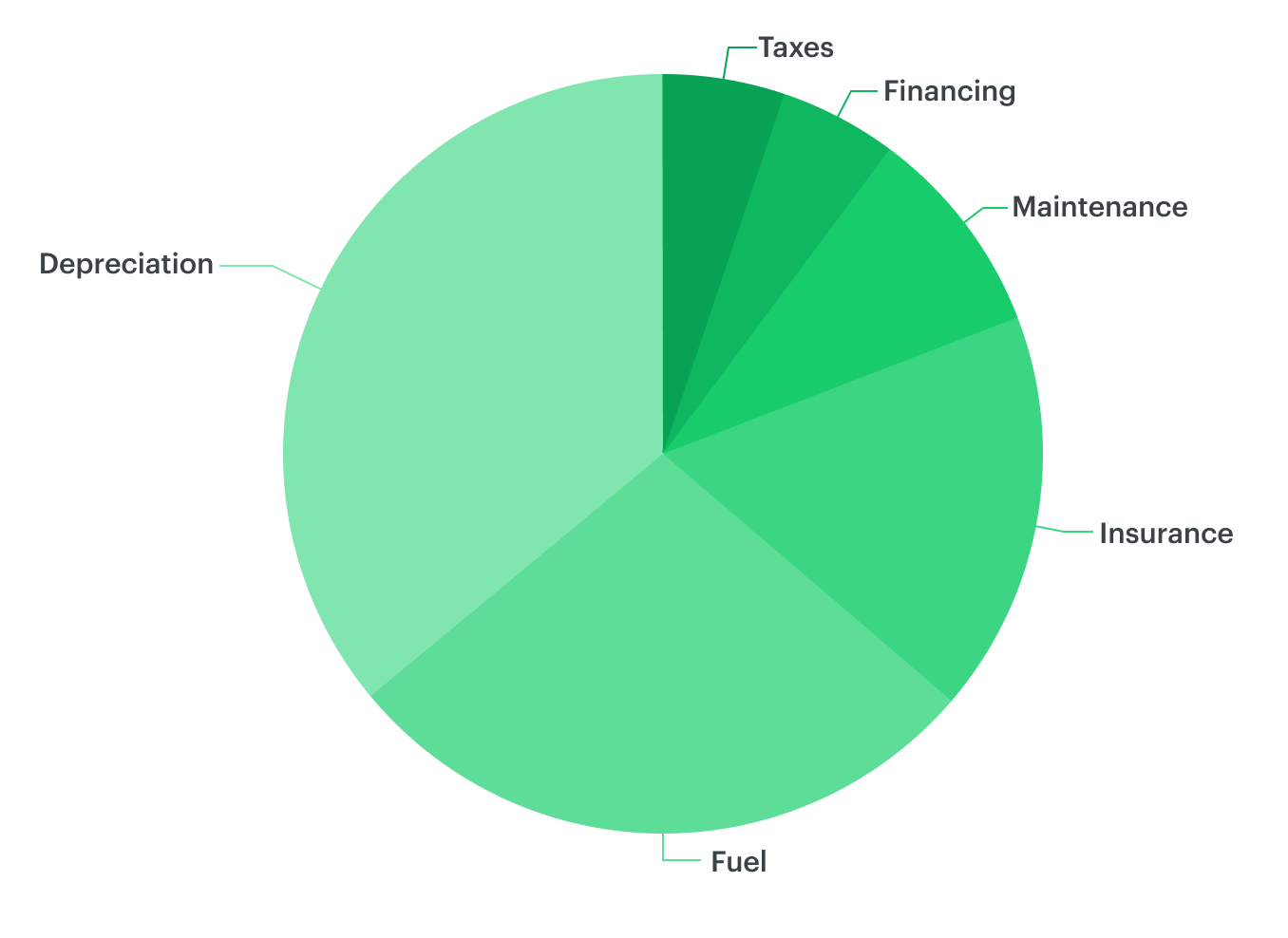 Fuel
Maintenance
Loan & lease payments
Depreciation
Incidentals
Supplies
Insurance
Registration & taxes
Fees
Administrative costs
Stay in control of budgeting and replacement forecasting
Stop guessing and start making replacement decisions based on real data.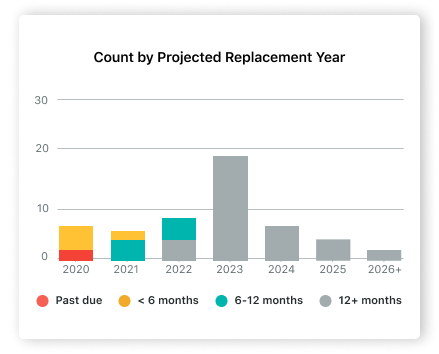 See upcoming replacement demand by year
Ensure proper utilization based on replacement priorities
Make informed decisions about which vehicles to defleet
Better plan and advocate for needed capital