But over the years, as EV adoption has increased and resources for EV fleet management have expanded, there are a few trends that have emerged as large influencers of EV viability. Let's take a look at a few changes that are in the process of making EV fleets more realistic.
1. There are more charging ports now than ever.
Every quarter, the Department of Transportation's National Energy Renewal Lab (NERL) releases a trends report looking into the progress of expanding alternative fueling stations. In its most recent report, there was a 4 percent increase in public charging ports. While California continues to lead in charging station saturation, each region of the United States has seen an increase in access since the beginning of 2023; in fact, some of the more rural states like Mississippi and Arkansas saw the greatest individual percent increases in charger access at just over 21 percent apiece.
Much of this growth is due to the 2021 U.S. infrastructure bill, which allocated $7.5 billion to build 500,000 public EV chargers by 2030. It's essentially assured that charging access will continue to expand by leaps and bounds year over year.
2. Charging hardware is beginning to standardize.
In 2022, Tesla announced the opening of its North American Charging Standard (NACS), inviting other EV manufacturers and charging network operators access to Tesla's EV connector design. As the leader in both EV sales and charging network distribution, Tesla has cornered a lot of the market in EV charging with over 45,000 Supercharger stations across the world.
By opening up the standard to other companies, Tesla is in essence expanding the range of all EVs by allowing manufacturers to make their cars and chargers compatible with a single connector design, and many companies have signed on to NACS, including SAE, Ford, General Motors and Rivian.
Need help integrating EVs into your fleet?
Download our EV white paper for a breakdown of current EV trends and what to consider in expanding EV assets.
Get Your Free Copy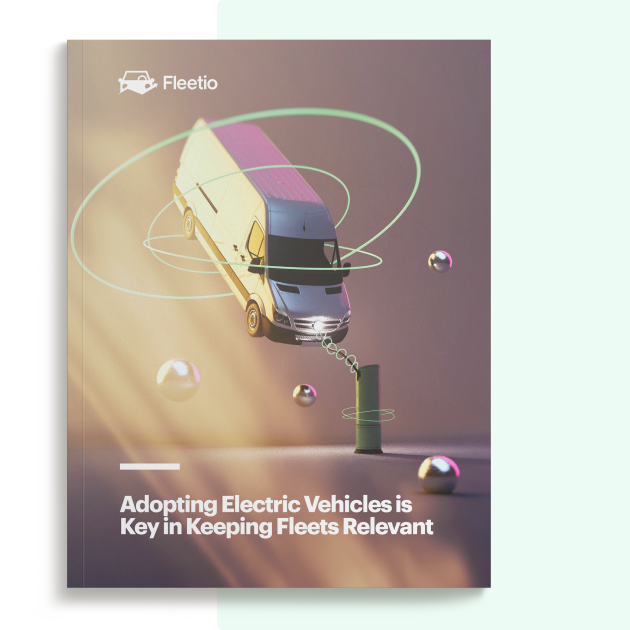 3. DC fast chargers are becoming more accessible, and their output is increasing.
One of electric vehicles' minor drawbacks is the fact that it can take longer to charge a battery than to fuel up a combustion engine, but direct current (DC) fast charging EV ports are shortening charging times. Level 2 charging ports are generally used for home charging while vehicles are parked overnight, and can take four to eight hours to reach 150 miles, a rate that many consumers associate with EV charging. But DC ports can generate that same output in 10 to 15 minutes, though exact time will vary on the kilowatt output of the individual port.
The power output of public DC ports ranges from 24 kW to 350 kW, and access to ports with a 250 to 349 kW range has increased nearly 22 percent since the beginning of 2023. Within this year's increase in public charging ports, there was an over 7 percent increase in DC ports. The NERL report also acknowledges that over 60% of the nation's DC ports are on the Tesla Supercharger and Destination networks, though as more companies begin to adopt standardized charging hardware, DC charger access for EV drivers will expand rapidly.
---
EV technology is changing rapidly and, even if you don't feel that it's quite ready for your fleet, the landscape is shifting quickly. As you replace vehicles in your fleet, consider what the next 5-10 years might look like when you look at adding new assets and continually reassess whether or not there might be an opportunity to give EVs a shot.
Manage everything in Fleetio
Want an integrated platform that can help you manage all of your assets more efficiently?
Schedule your guided tour