Our friend John Arnold from Bridgestone will be hosting a comprehensive tire management webinar on Thursday, April 4. Here are five reasons you should register for the webinar.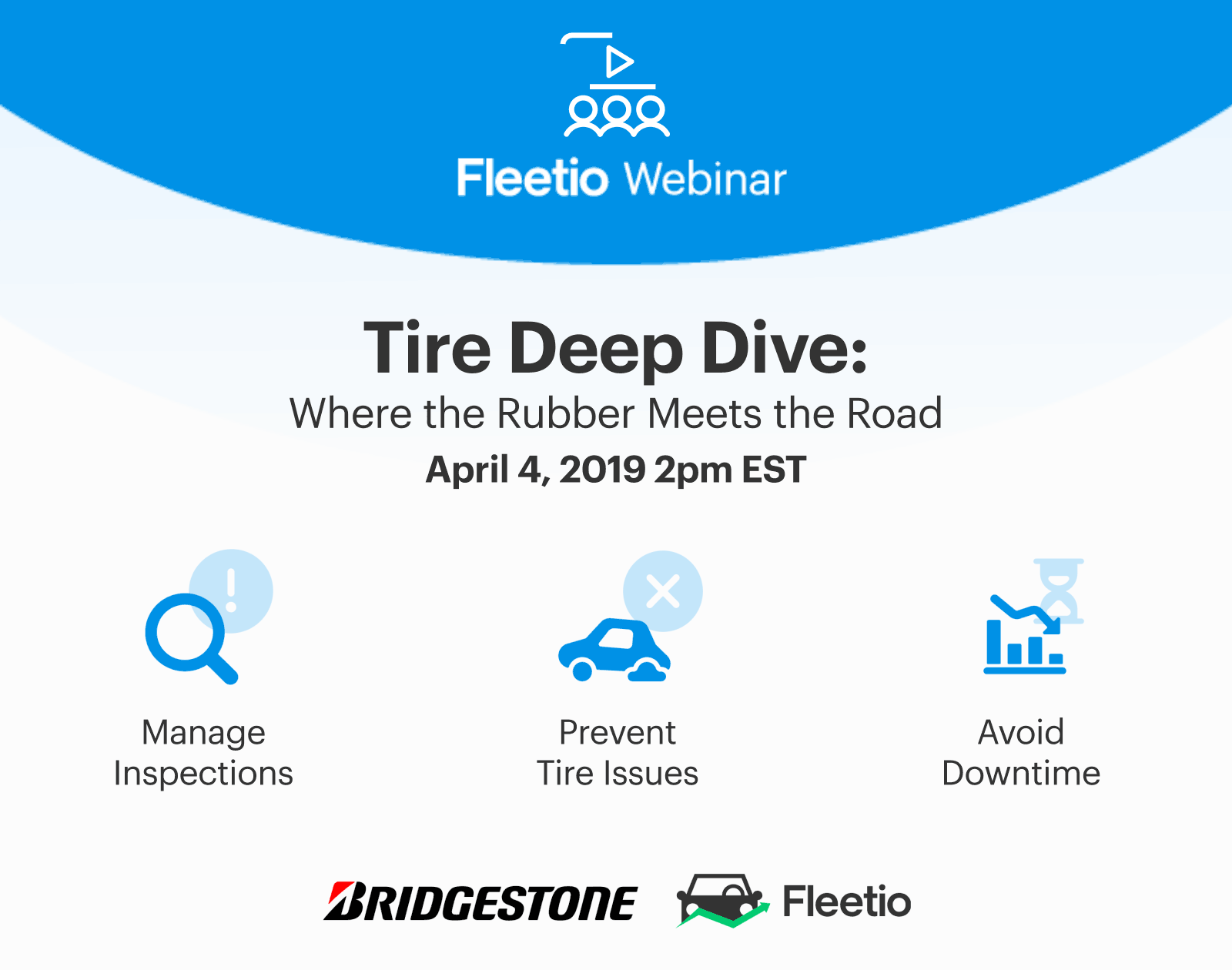 1. Learn Real-World Application For Your Fleet
We all know a thing or two about tires, but the devil is in the details. It's essential to stay up-to-date on the latest tire technology trends and apply what you learn to your fleet management operations.
2. Get Tips to Keep Your Fleet Running Smoothly
Understand the necessary components of tire inspections and how you can spot issues. Learn about tire varieties, their capabilities and how to make the correct tire choice to fit your needs and avoid costly vehicle downtime.
3. Ask An Expert
Our webinar presenter John Arnold of Bridgestone brings over 30 years of experience in the world of tires. His expertise is indispensable and you'll be able to pick his brain by asking him a question during the Q&A session.
4. Win a $250 Firestone Gift Card
As a token of their appreciation, Bridgestone will be giving away a $250 Firestone Gift Card which can be used at any Firestone location for service, parts, tires and more!
5. It's Free
Our webinars are available to you for free. All you have to do is register and log in to the webinar on Thursday, April 4 at 2 pm EST. If the time conflicts with your schedule, don't worry! Simply register and we'll send you a recording of the webinar for you to access at your convenience.
---
Register for the Tire Deep Dive Webinar today!