At Fleetio, one of our core values is to make fleet management a collaborative process. We already allow unlimited users for all paid plans, and today we're excited to announce even better user access controls with enhanced roles and permissions.
You could already define which vehicles a particular user is allowed to update, and now you can define which vehicles a user is allow to view.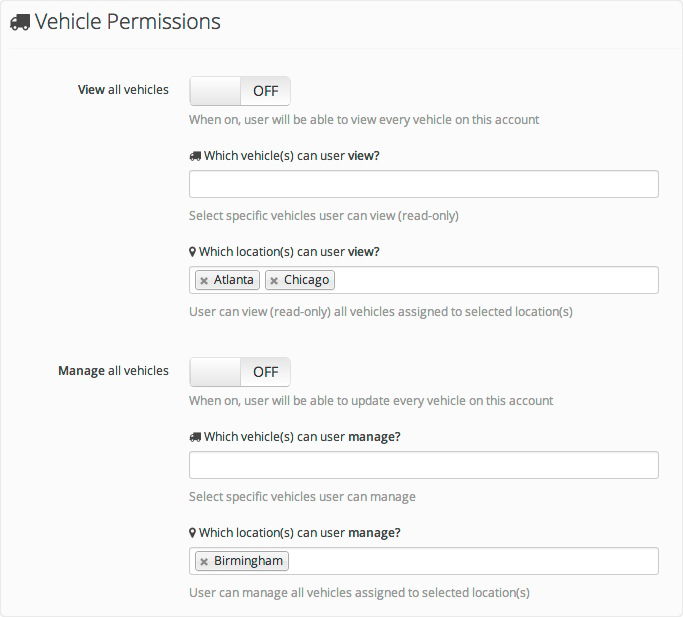 If a user is authorized to view or update certain vehicles, he or she will only see those vehicles when they log in to Fleetio. Anywhere vehicles are listed - such as on the Dashboard, Reports, etc - a user will only see the vehicles they can access.
This is great for large, distributed fleets and even smaller fleets too. You can define vehicle access based on locations so a user will only be able to view or update vehicles at certain locations. Or you can specify specific vehicles a user allowed to view or update, making it easier for drivers to manage their own vehicles without having to see the whole fleet (less clutter!).
You may still choose to give update access to certain vehicles (or locations) but let a user view all vehicles across the fleet.
New Permissions
Both the Manager and Admin roles have new permission settings so you can fine tune what each user is allowed to do in Fleetio.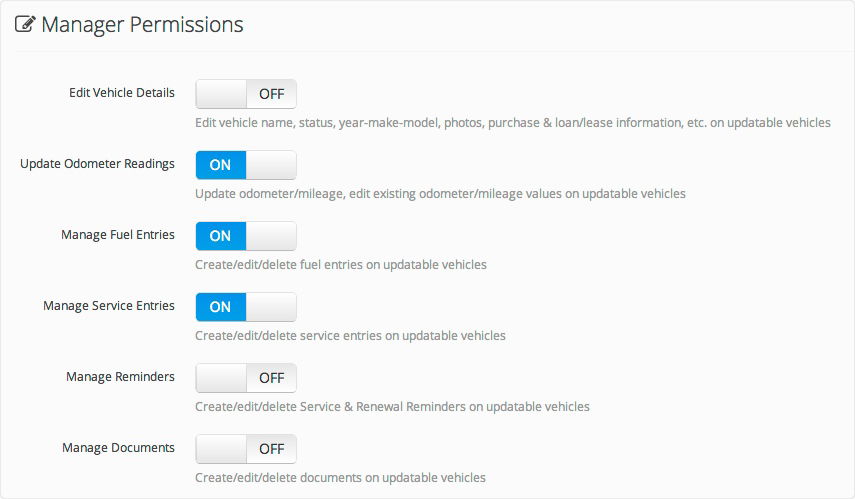 Let's say you want to allow someone to edit vehicles at a certain location, but only be able to update the mileage for vehicles - not add service entries, edit the vehicles, etc. Now you can.
Admins have update access to all vehicles, but now you can define whether a user can add new vehicles, manage vendors and other users' comments, and more.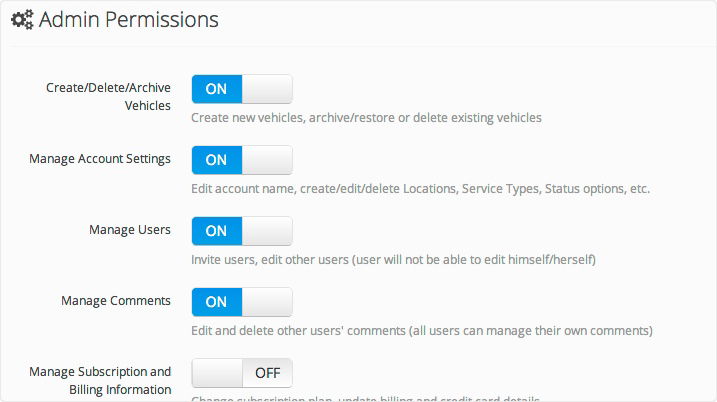 Check out the updated Help Center article for all the details.