More Preventive Maintenance Scheduling Options
We've gotten lots of feedback about the way Service Reminders should work, particularly when setting up reminder intervals. Some customers wanted to create maintenance schedules based on mileage (usage) alone, while others wanted to set simple time-based reminders for some services and inspections.
Service Reminders can now be setup three different ways:
Usage-based only (Oil Change every 6,000 miles)
Time-based only (Car Wash every month)
Combination of both, whichever comes first (this is they way Service Reminders previously worked)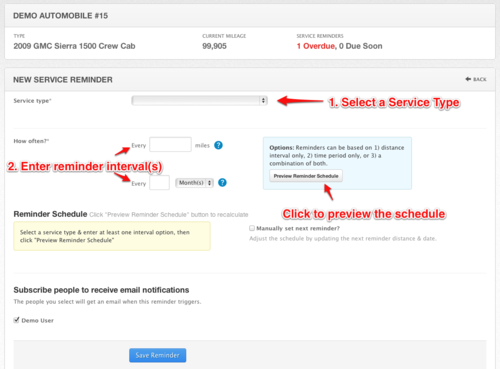 We were able to keep the user interface very simple and straightforward. If you don't want to use a particular interval type, just leave it blank.
The reminder schedule preview still works the same way, and takes into account the interval settings you've chosen.
Other places throughout Fleetio have been updated so your preventive maintenance and service schedule makes sense based on a reminder's setup: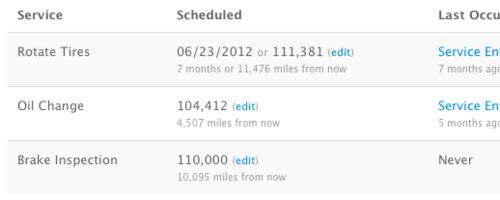 Read more about scheduling preventive maintenance in the Fleetio Help Center.