Petrol fleet cards provide users with insight into consumption and can help reduce petro expenses. As petrol is one of the largest costs of any fleet, tracking usage is one of the best ways to manage your budget.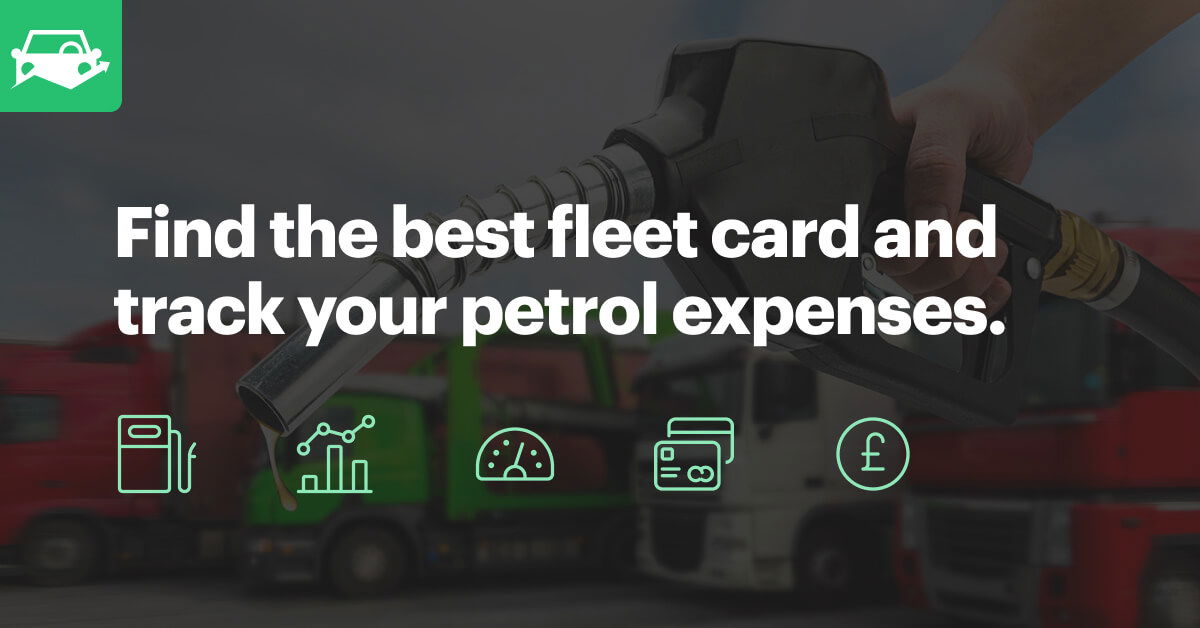 Petrol Fleet Cards
Petrol cost and consumption play a huge role in your fleet's total cost of ownership, and having a way to track and manage petrol is the key to operating an efficient, cost-effective fleet. Leveraging petrol fleet cards enables your fleet to automatically track all fuel data in a central location.
Petrol fleet cards are more than just an easier way for operators to purchase fuel. They also store important information including miles per gallon, cost per unit and odometer readings, while also helping fleet managers avoid petrol fraud and card misuse.
Another way to track fuel usage is through fleet management software. The use of fleet software enables fleet managers to track every aspect of their fleet in a central location while automating tasks like fuel cost calculations.
Many petrol fleet cards integrate with fleet management software, allowing fleet managers and administrators to track data in real-time and get a comprehensive look at asset management.
Fleets that leverage petrol fleet cards for fuel management can develop strategies to lower fuel spend through data tracking, discounts and perks and managing when and where drivers fuel up. Here are a few features to look for when choosing a petrol card for your fleet.
Tracking Petrol Cost and Data
Petrol fleet cards are similar to company credit cards. They store a vast amount of data about each purchase, from drive identification to time of purchase. All of this data is easily surfaced for fleet managers and stakeholders to analyze and manage.
The greatest difference between regular credit cards and petrol fleet cards is the type of data they store. In addition to general credit information, petrol cards can store data such as:
Petrol grade
Cost per unit
Number of units in liters or gallons
Odometer reading
Driver ID number
Time and location of purchase
Tracking petrol metrics allows fleet managers to monitor expenses and determine ways to reduce high fuel costs. To further streamline petrol management, consider integrating your fuel card with fleet management software to house all data in one location.
Automating Data Collection
Managing a fleet comes with many responsibilities, and finding the time to collect and organize fleet data is an ongoing challenge for fleet managers. Many are still using paper-based systems to gather data, making it difficult to easily track assets and gain insight into petrol expenses.
Entering petrol receipt information into spreadsheets is a poor use of time, and manual data entry is often prone to error. Adding to that, drivers often lose receipts, making data collection impossible.
Petrol fleet cards eliminate these issues by automating data collection. Managers can use the time once spent on manual data entry for fuel analysis to improve spending.
Fleets that integrate petrol fleet cards with fleet management software can quickly see petrol metrics alongside other fleet data, including maintenance, inspections and total cost of ownership, ensuring you get a complete view of your fleet's data.
Protect Your Fleet From Petrol Fraud
An unfortunate reality many fleet managers and business owners face is looking out for and managing petrol fraud. Whether its misuse, slippage or filling up personal vehicles, it's important to monitor your drivers' spending and ensure no misconduct.
Without complete fleet visibility, petrol fraud is much more likely. Using petrol fleet cards ensures all expenses are monitored and recorded to efficiently combat fuel fraud.
Fleet cards also enable you to limit spending to stay in your budget. Consider setting your petrol card to only allow fueling during working hours Monday through Friday with a litre limit to avoid any mistakes.
Reduce Expenses with Cost Tracking and Discounts
Fuel is one of the largest ongoing operating costs for any fleet and accounts for over 70% of overall fleet expenses. To help fleets cut down on expenses, most petrol fleet cards offer discounts and rebates to users. Whether you have a fleet of 5 or 5,000, those discounts add up to a great amount of savings.
Past the perks, choosing the best petrol fleet card enables you to unlock a vast amount of data to make the best decisions regarding your fuel spend. Taking control of spending through petrol fleet cards can monumentally reduce the spending of many fleets.
Consider setting daily budgets on your cards to avoid overspending, as well as regularly monitoring weekly expense reports to ensure that you're budgeting wisely.
Keeping track of petrol expenses can also help lengthen the life of your assets. If you're noticing a spike in spending on one asset, it may be time to send it to the shop for maintenance.
Connecting your petrol fleet card to fleet management software is a great way to track your fuel transactions and receive real-time data. In addition to monitoring expenses, automatic data uploads eliminate the possibility of overlooking discrepancies and issues for any length of time.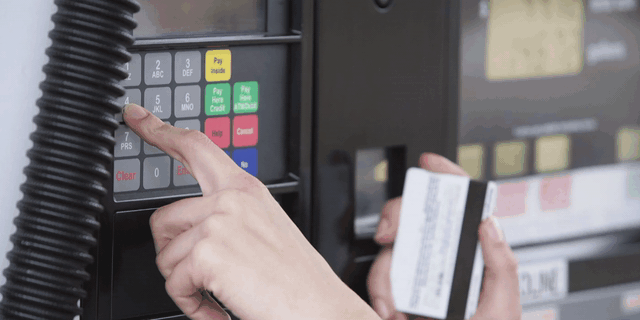 Best Fleet Petrol Cards
When selecting the best fleet fuel card for your company, certain features will be more important than others. Below, we've detailed some popular choices in the U.K.
BP Plus
The BP Plus card offers drivers access to over 3,400 fueling sites with the largest number of motorway fuel sites in the U.K. BP also boasts advanced transaction security, fixed weekly rates and a full range of benefits.
Esso Fleet Fuel Card from WEX
The Esso card from WEX offers three levels of coverage ranging from 3,400 fueling sites to 12,823 European fueling sites in 22 countries. In addition to using Esso as a petrol card, international use offers the ability to pay toll road fees more efficiently.
Texaco FastFuel
The Texaco Fastfuel card offers a large network of 2,900 fuel stations across Great Britain and Northern Ireland. These cards boast competitive fixed rates on diesel and unleaded, as well as weekly invoicing.
While some of these cards are not currently integrated with Fleetio, you can suggest a fuel card integration here or check to see if your fuel card is currently integrated.
---
Cut your petrol expenses with the help of Fleetio! Start your free trial or request a demo today!