Fleetio Go v3.1 empowers fleets to collaborate on issues from start to finish, helping you resolve issues quickly from anywhere.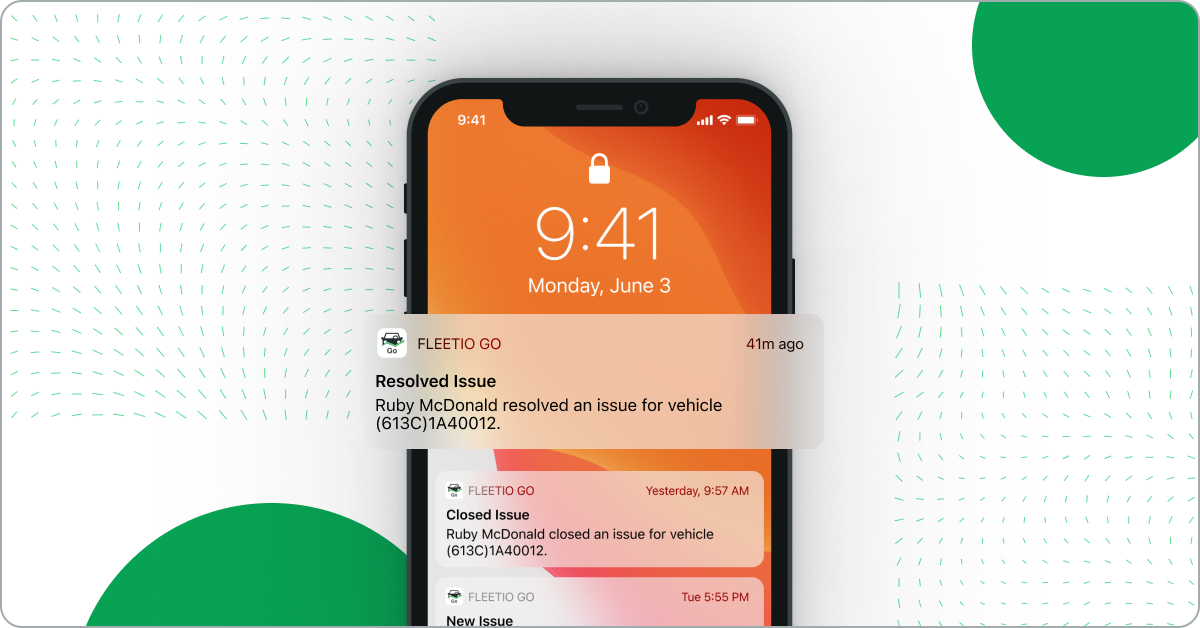 In the latest version of our [fleet management mobile app](/go), we've added robust issue management capabilities allowing you to fully manage issues with your team no matter where your day takes you. We've added a slew of new productivity features and added Issues to the Home screen, helping to keep them top of mind.
Introducing Watched Issues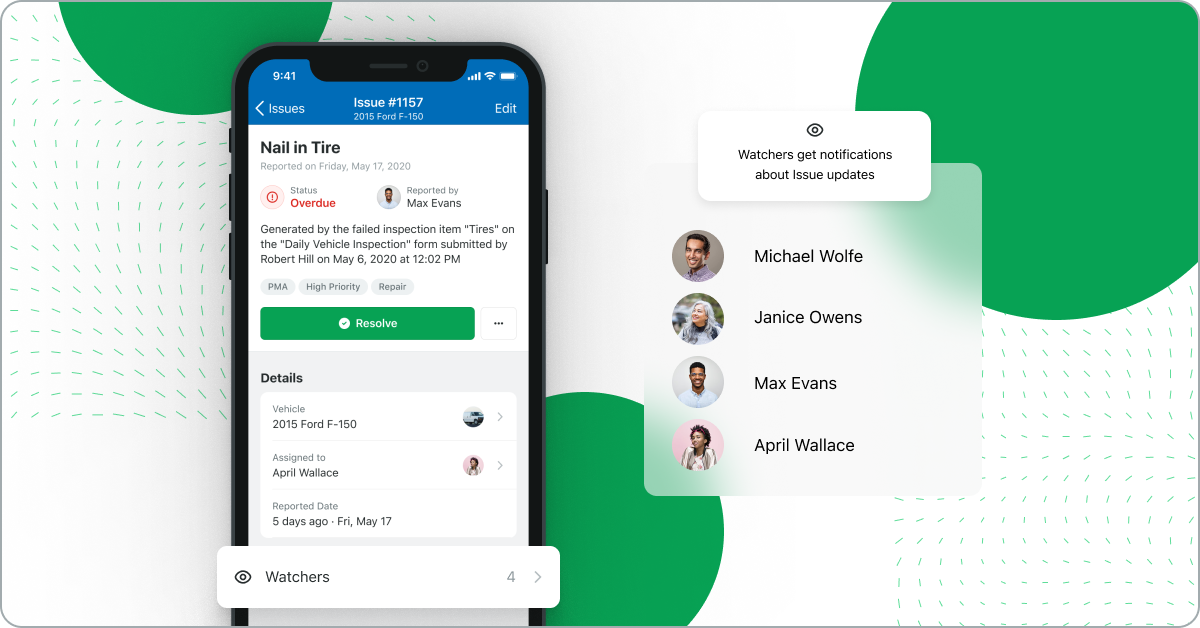 Similar to the concept of Watched Vehicles in Fleetio, you can now watch a specific Issue. This is akin to following a thread. You'll receive all of the status updates, activity and comments about that issue through notifications, and you'll see your watched issues displayed prominently in the app. This allows necessary parties to collaborate in real-time on the Issue and for the person that originally submitted the Issue, such as the driver to see progress. There are three ways to become a "Watcher" of an Issue. You'll be automatically subscribed if:
You create and submit the original Issue
You change the status of an Issue or comment on it
You manually add yourself as a watcher of an Issue within the Watcher details section
You can receive updates on your Watched Issues via email or push notification.
Push notifications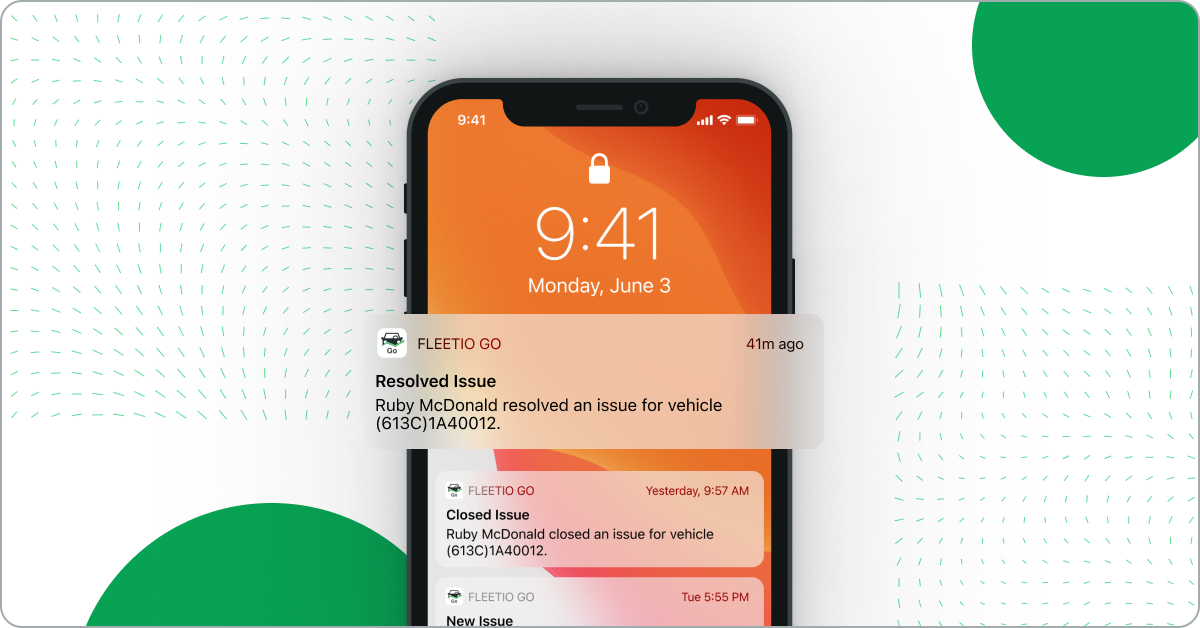 Opt-in to push notifications to get alerts when the status of an Issue you're watching changes (Open, Overdue, Resolved, Closed) or when someone comments on an Issue you're watching. This ensures you're notified on Issue progress or items needing attention in real-time.
Issues Now Appear on the Home Screen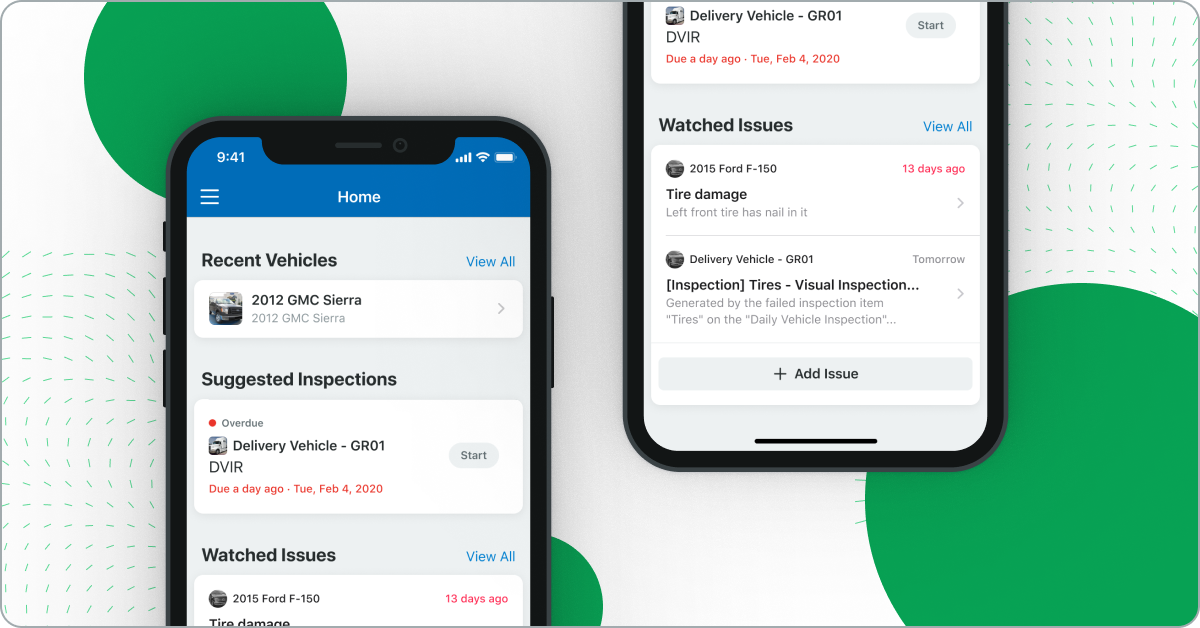 The Home screen puts the most important information about relevant vehicles in one place, making it easy to keep tabs on what's important. We've added the ability to get the play-by-play updates mentioned above on your Watched Issues from the Home screen, making sure you don't miss a beat.
You can also now easily add a new Issue from the Home screen with a helpful shortcut.
Improved Maintenance Workflows for Technicians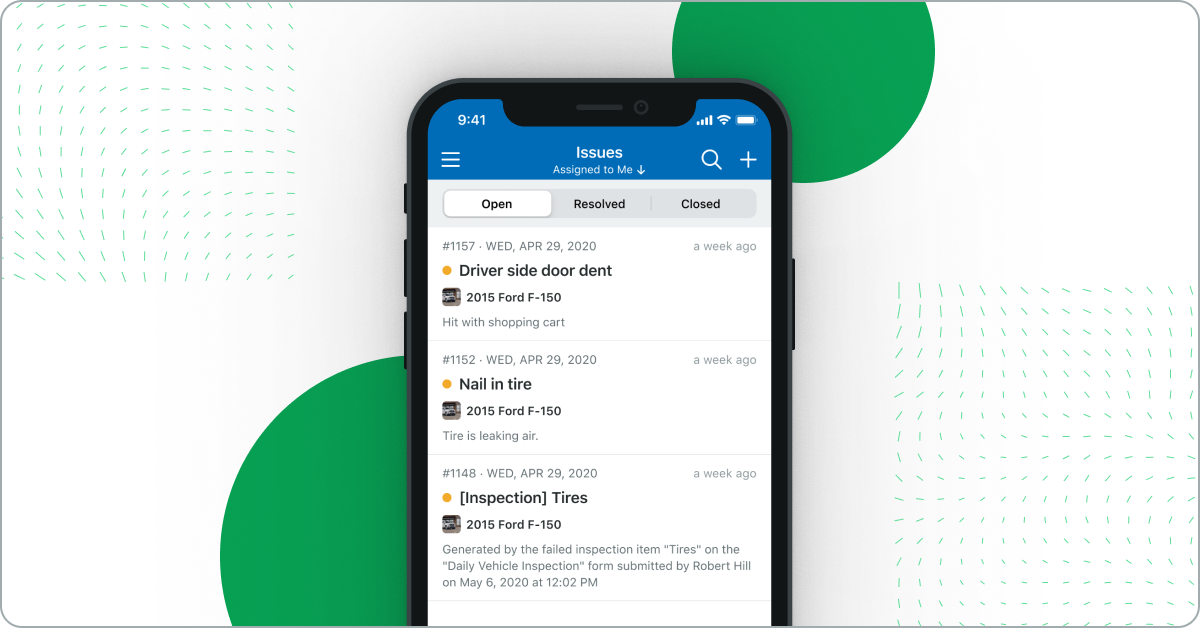 Fleetio Go is heavily used by in-house maintenance teams to collaborate on maintenance needs such as Issues and Work Orders. We've made this easier by adding a feed of active issues to the app or Issues List. This gives technicians or service writers a centralized place to view all Issues needing attention in one place. Issues can be added to an existing or new Work Order instantly.
When working within an existing Work Order, new issues can be created within the record so Technicians don't have to bounce all over the app to create a new issue and add it to the Work Order. We've also added the ability to comment on an Issue when it is closed. This makes it easy to make sure any final notes are recorded and pertinent information captured.
Fleetio Go v3.1 is available on both iOS and Android. Download today!
---
Want to see how Fleetio can help improve your maintenance workflows? Get in touch. We'd love to show you! Start a free trial today!