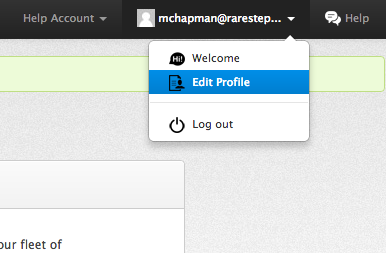 In Fleetio, we allow you to have specific user settings in addition to your Account Settings. This is especially handy if your company and fleet span across different states, countries or even continents.
To access your User Profile while in the software, simply click on your username and a drop down menu will appear. Then select Edit Profile.
On the Edit Profile screen, there are a number of settings you can personalize. Change your username and email information, select a specific time zone for your business location, choose a fuel economy setting, store driver's license information, or change your password from this page.
The Fuel Economy setting is very handy for switching to different regional preferences for vehicle efficiency. Fleetio allows you to display in miles per gallon US (MPG US), miles per gallon UK (MPG UK), Liters (Litres) per 100 kilometer (L/100km) and kilometers per Liter (Litre). You can switch back and forth at any time to see your data in different units.
Read more about these customizeable settings on our Help Page.