At Fleetio, we pride ourselves on providing the best customer service possible.  From the feedback our team receives regularly, it doesn't go unnoticed.  I'll let them tell you:
I was impressed with Fleetio's approach and enthusiasm to Fleet Management and their customers… -Chris Burton, Newbury Couriers> Your commitment to making your clients happy and making Fleetio second to none is absolutely awesome!  -Jim M. > I'm Happy :D -Martin B.
Couldn't say it better ourselves!
As a company that operates in the Cloud and does not manually install software on computers, it would be easy for us to hide behind the mask of a website.  After all, many of our customers are up and running without ever contacting our team.  So why do we make such an effort to be reachable?  The answer is simple: we ENJOY talking to you.
Hearing your feedback and questions helps us to make Fleetio better.  When you are in the business of creating awesome software, the job is never complete.  As we strive every day to improve our product, we want to know what you like, what you don't like and what features would make the user experience better.
And if you just want to chat about the best Fast Food here in our part of the world (note: this has actually been discussed on our live chat), our representatives are happy to provide that information.
So here are the ways you can reach us:
1. Chat live on Fleetio.com
You will see a box that says "How can we help?" on the bottom right of the page.  Click that, and you are talking directly with a Fleetio rep.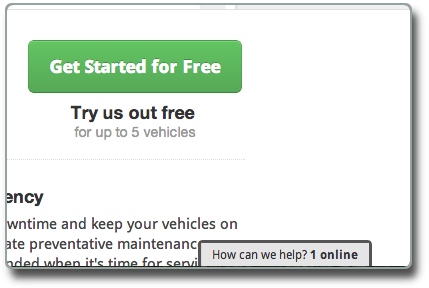 **2. Call us: **
**1-800-975-5304 ** is the toll-free number to call for all your Fleetio needs.
3.  The All-Powerful Feedback Button!
After signing in to your account, you will see a tab on each page that looks like the one below.  Click it and share your thoughts!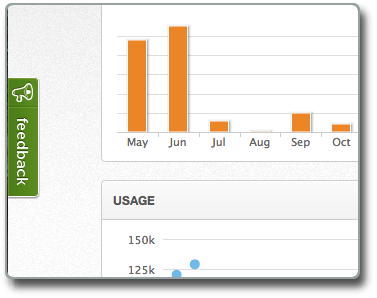 4.  Hello@Fleetio.com
All of our representatives receive emails sent to hello@fleetio.com.  We have a race to see who can answer your email first.  The winner gets to choose the song for our next dance break!