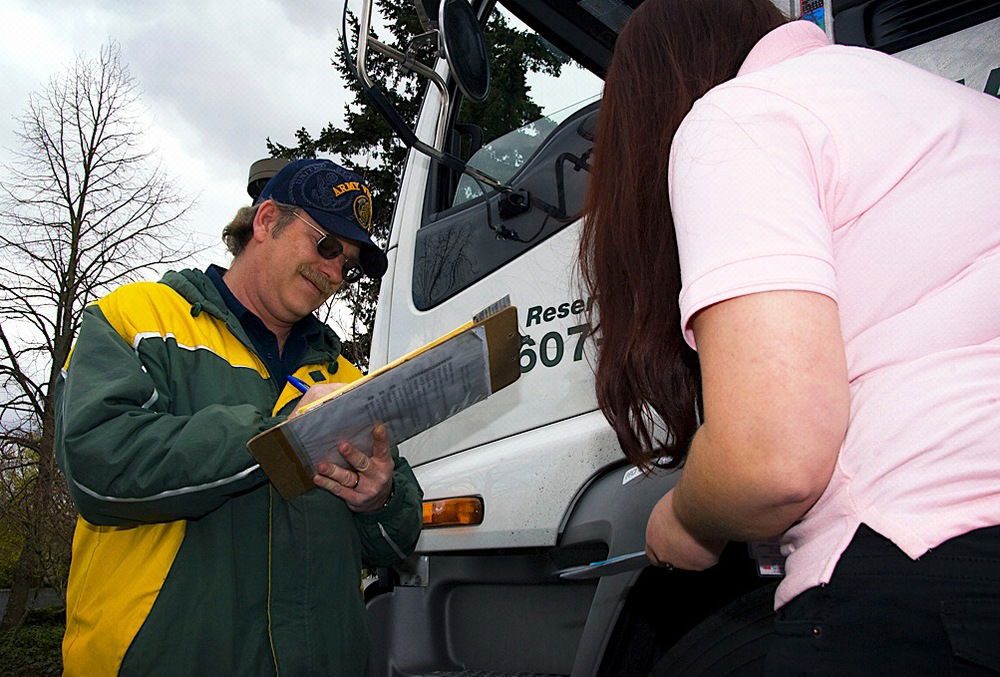 As a Fleet Manager, keeping up with your vehicles is only part of the battle. In addition to maintenance schedules, record keeping and expense tracking, you have to manage the people that interact with your Fleet. You need to know who is driving each vehicle, whether their certifications or licenses up to date, and ensure that everyone has the appropriate documentation. Does your head hurt just thinking about this? Don't worry, with the right tools and procedures, it can all be manageable.
For this article, we are going to focus specifically on what you need to be cognizant of if you are managing a fleet with CDL (Commercial Drivers License) requirements. The regulations can vary from state to state, but here are the essentials of what you need to know.
Documentation in Each Vehicle
For every fleet vehicle, there must be tag/title information and Insurance documentation on hand, regardless of who is driving. If you have a pool of vehicles, then it is best to keep this information in a common location so it will be easy to find. Of course each driver operating a commercial vehicle (with a gross vehicle weight of 26,001 lbs or more) is going to need to have their CDL on hand and it must be up to date. It helps to store a copy of the license, along with the renewal date in a fleet management system. This way, you can set automated reminders and keep drivers up to date on their certifications.
Pre and post-trip inspection records are also required for every vehicle in this classification. You must have these documented in writing. With an online software program, it is easy to log these records and access them as needed, whether you are at the office or on the road.
What to Keep in Your Place of Business
There are a number of requirements for what you must keep at your place of business if there are CDL operated vehicles in your fleet. If called upon by DOT inspectors, you can be asked to present these materials at any time.
FCMSA Rules
First off, you must have the most current copy of the Federal Motor Carrier Safety Association (FMCSA) in your office. You also must have your drivers sign and date that they have received the rules and also agree to comply with them.
Maintenance Program
As a Fleet Manager, you will also have to prove that your company has a regular maintenance program in place and that it is followed appropriately. The key here is to automate as much of this program as possible. Setting recurring reminders that email your employees is the best way to stay compliant. Several products allow you to set a "threshold" for when a notification arrives, so be sure to take advantage of that feature and put service activities on the schedule before they are due. A fleet management software will allow you to easily prove that there is a schedule and that it has been followed in a timely fashion.
Incident Records
If a vehicle in your fleet is involved in an incident, it is imperative that you thoroughly document all important details and keep for your records. Photos, accident reports, parties involved and any documented legal proceedings are all great to have on hand. You can store this information online, so it is accessible at any time, and also have hard copies in the office.
Employee Information
Up to date records regarding driver certifications, qualifications and performance history must be kept at all times. Your company is liable for the actions of your employees, so you can be held accountable if a non-compliant driver is operating a vehicle. Rather than digging for this information whenever needed, make it simply by keeping everything in one easy to access location. Web-based file storage is a great solution for this.
Drug and Alcohol Testing Records
There are a variety of regulations that specifically target drug and alcohol testing for your fleet. In addition to pre-employment screening, you are required to randomly test at least 10% of your drivers each year for alcohol abuse and 50% for drugs. If a driver is involved in an accident, they are to be tested within 8 hours if requested. Needless to say, this can be a complicated system to implement and keep up with, especially if you have a large fleet. You can outsource the responsibility to a third party drug/alcohol testing agency and have them supply you with the appropriate records. It is still probably a good idea to have a planned out schedule and ensure that all of your records are saved somewhere convenient.
In the next article on managing employee records, we will touch on responsibilities as they relate to trucking and over-the-road companies.