Centralize all your fleet assets—everything from vehicles and parts to small equipment and tools—and ensure accountability across your team.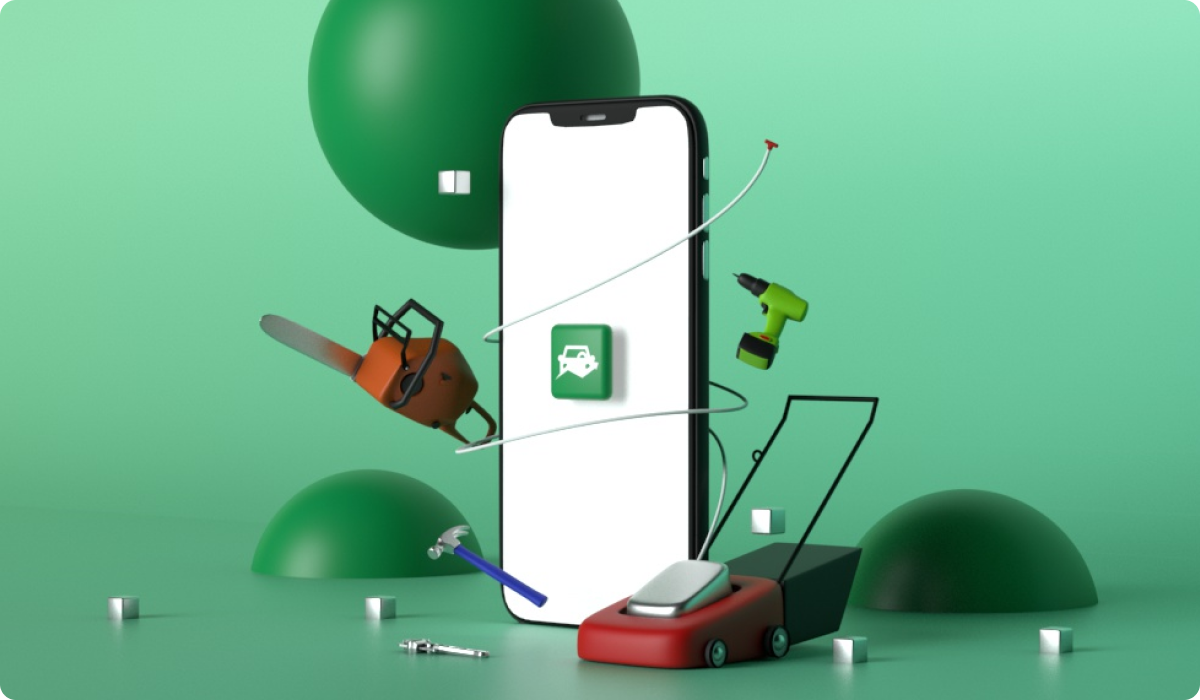 We are excited to announce the release of Equipment Management in Fleetio! With this new solution, you can remove the headache of using spreadsheets to manage job-critical small equipment and tools, track those assets alongside your vehicles and improve team accountability to get the job done.
Eliminate spreadsheets and centralize all your assets in one system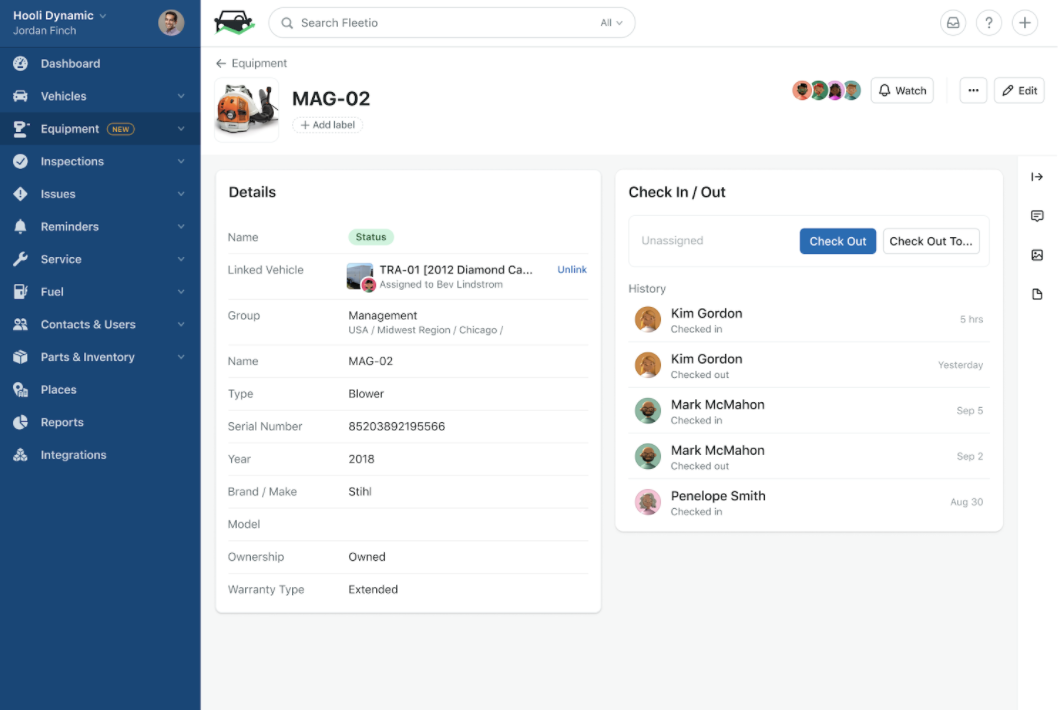 In the early stages of building Equipment Management, we conducted research with our customers and we learned that many of them generally rely on spreadsheets to track these assets. They told us that manually keeping these spreadsheets up to date is time-consuming. They also told us what's important and why fleets want to track equipment. They specifically wanted to know what equipment they own, who that equipment is (and has been) assigned to and where it is currently located.
We also understood that if there is only one person tracking all small equipment and tools in a complex spreadsheet, there is a lack of knowledge throughout the rest of the organization about the details of the equipment.
Whether you are having difficulties managing your small equipment and tools or simply keeping tabs of who is responsible for those assets, Fleetio can now make your job easier. Equipment Management allows you to efficiently track your small equipment in one centralized location and enhance collaboration, so you no longer need to use disparate systems (or a spreadsheet, ah!) to gain visibility into valuable assets across your fleet. Important data such as equipment purchase information, location and status are all a click away, giving you a holistic view into your job-critical assets.
We also aimed to address what "small equipment and tools" meant to our customers. Equipment Management in Fleetio is primarily designed for small equipment and tools that have less complex maintenance needs than your vehicles but are just as critical to your fleet operations. This equipment can range from blowers, trimmers and mowers to generators, saws and power tools.
Vehicles in Fleetio are assets that are used for transporting people or goods (cars, trucks, trailers, etc.) or mechanized equipment (fork lifts, bulldozers, excavators, etc.) that require more complex maintenance, servicing, inspection, integration and much more.
Fleetio now allows you to effectively track, manage and maintain all your assets, regardless of what type of asset it is.
As your organization grows, assets are added regularly. With Equipment Management, you can easily add several pieces of equipment at a time, saving you countless hours depending on the amount of equipment your fleet has.
It's also imperative to have equipment management software that meets the requirements of your business needs. Everyone has unique needs, processes and operations, so it makes sense that your equipment management system should be completely flexible around your requirements. With custom fields built into Equipment Management, you can easily create fields that ensure you are tracking vital information related to your assets.
Streamline accountability tracking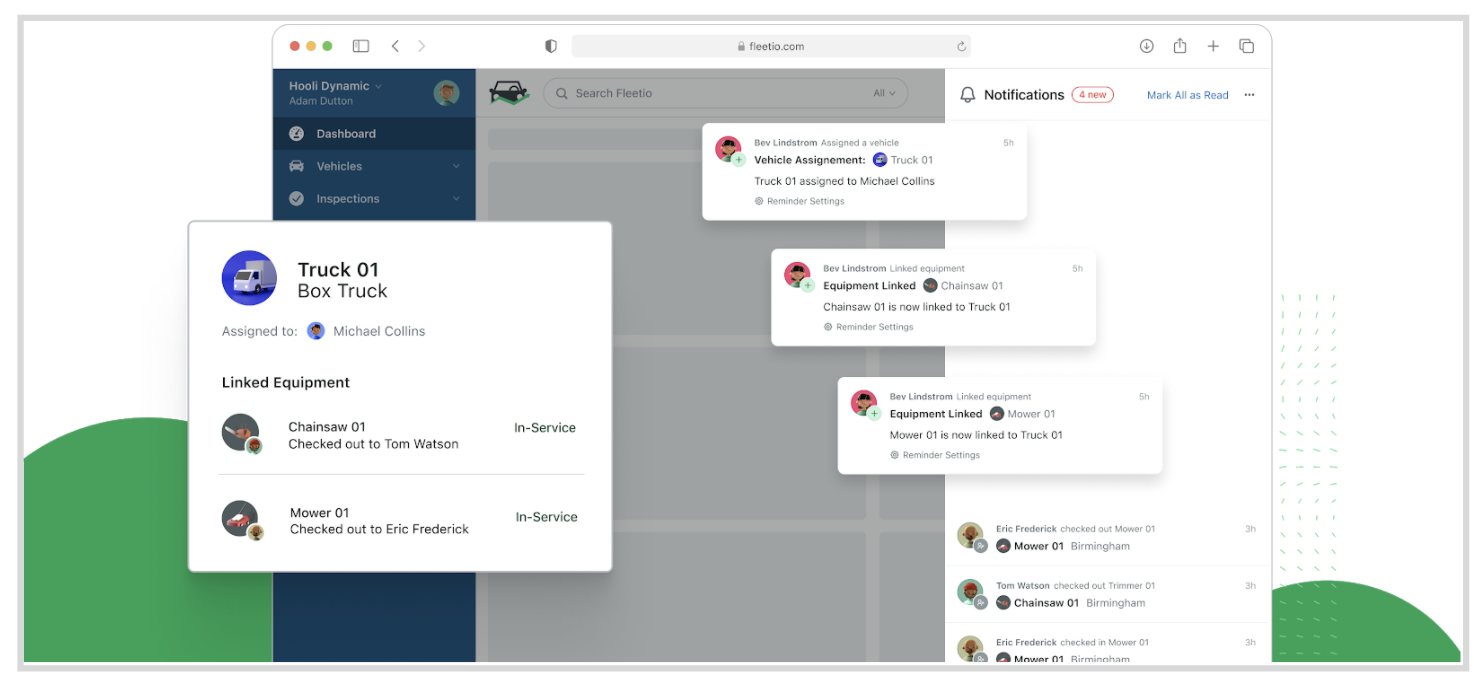 In this initial launch, we prioritized what we heard was critical to our customers. Those key priorities were centralization and accountability.
When you manage your equipment in Fleetio, you can track your entire equipment inventory, where each piece of equipment is and who is responsible for it. We're taking a lot of the great Fleetio features like status tracking, documents and comments wired up to our great new notification center (to name a few) and adding an extremely streamlined way for your team to easily pull up the right equipment and take the necessary action in Fleetio.
It is also incredibly simple to link pieces of equipment to the vehicles they travel in each day and to check out each unit to the crew member who will be using it. This way, you'll know exactly where your assets are at all times, who is responsible for them and can ensure your vehicles have the equipment and tools needed for your team to get their jobs done.
Another key benefit we wanted to ensure we provided with this release is empowering your team with the ability to reserve equipment so they are always aware of equipment location, who is responsible and when equipment is due back. Your team can then check equipment back in so others can clearly see availability. Automated audit trails also give you complete visibility into who is responsible if an item is broken or can't be located.
We heard from our customers that they frequently got calls that a crew was missing a piece of equipment. They would either have to spend money buying them a new one or spend hours tracking it down—whether it's hiding in plain sight in the warehouse, was left at a previous job or may have been stolen.
This means lost productivity from both crew members at the job site and admins in the office—not to mention the costs piling up from unnecessarily replacing equipment. With Equipment Management, you can keep tabs on where your equipment is at all times.
Manage your equipment from anywhere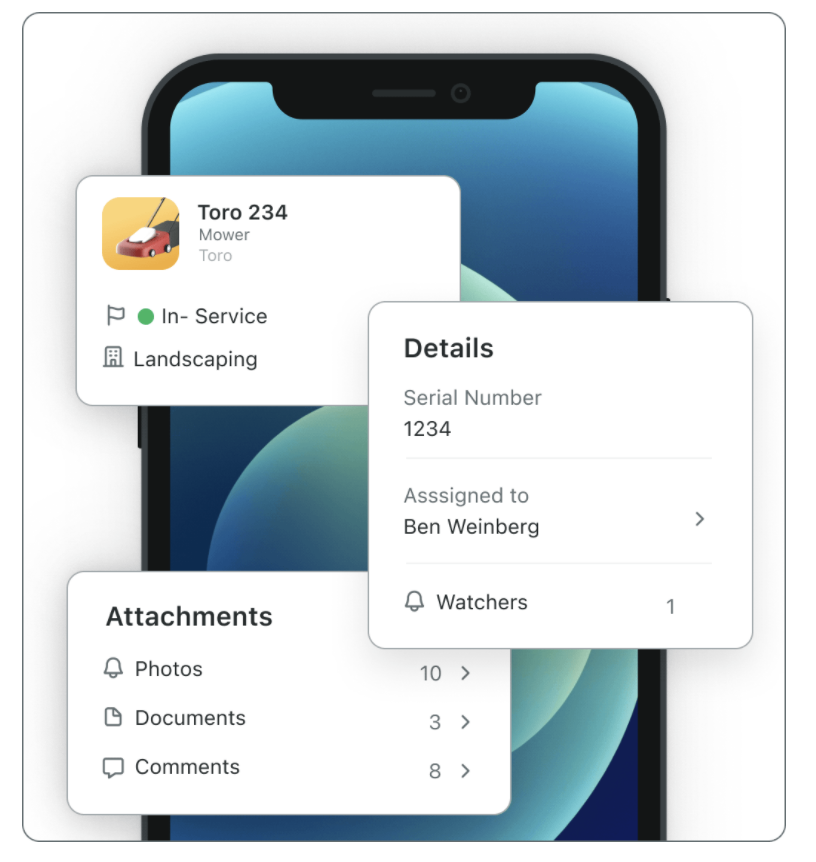 In addition to the learnings we had from our customers on centralization and accountability, we also found that it was important to give them the ability to manage their equipment from anywhere.
Fleetio Go now gives you visibility into your equipment and empowers crews with the ability to quickly identify, search for and check in/out equipment from anywhere.
You can also leverage barcode scanning and NFC (Near Field Communication) to instantly add, manage and assign equipment on-the-go. Fleetio supports NFC tags so you can track your equipment accurately and efficiently.
Notifications on your equipment and tools will also help keep your teams informed by pushing the most important information to exactly who needs to know on their mobile device. This way, when your team is out in the field, they will instantly get real-time updates on their equipment and can quickly make decisions to ensure they have the tools they need to get their jobs done.
As we are in this initial launch of Equipment Management, any specific feedback you have is highly valuable to us as we are laser-focused on ensuring this is a solution that empowers you to have better control over your equipment. Click the link below to trial Fleetio Equipment Management and you can provide us with this valuable feedback directly within Fleetio or by emailing us at help@fleetio.com.
We're looking forward to hearing your feedback and streamlining your equipment management!
---
Sign up for a free 14-day trial to try Equipment Management. Questions? View our Help Center or reach out to us at help@fleetio.com. We're happy to help!