Get to know Fleetio users! In this Featured Fleet blog series, find out what brought users to Fleetio and hear about their experiences using our fleet management software.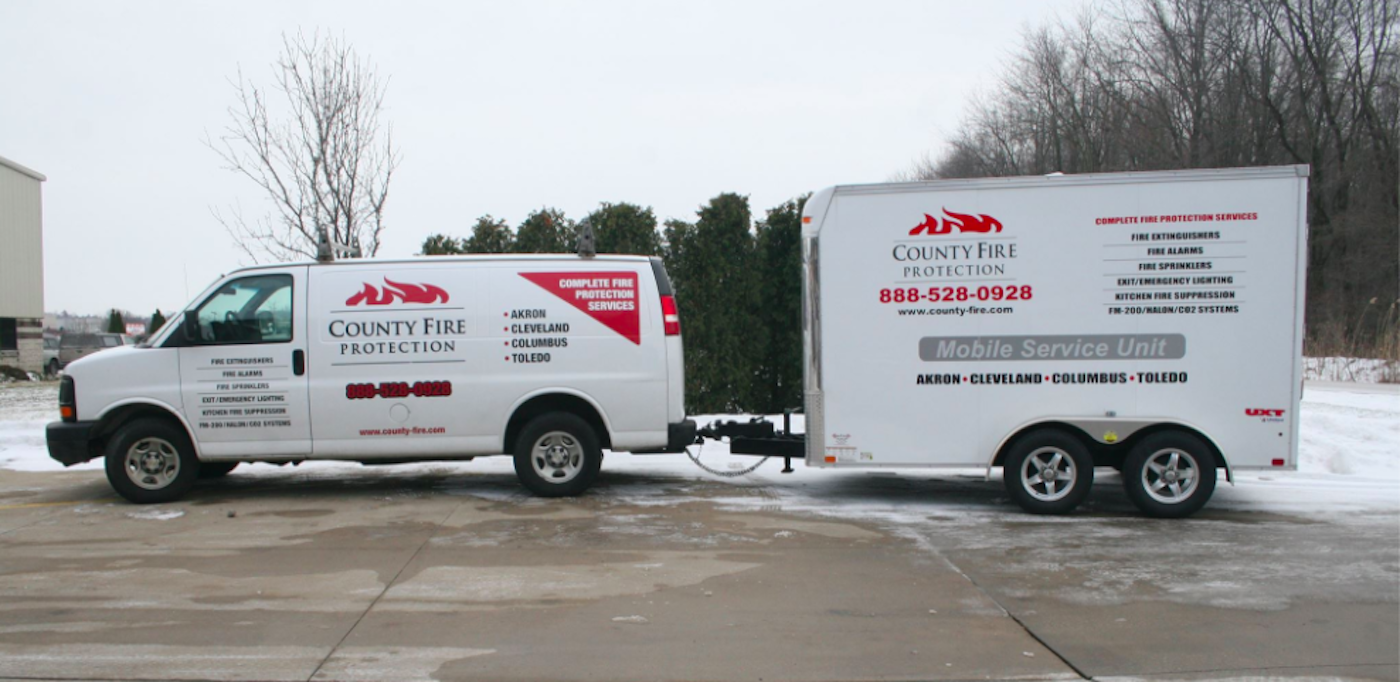 ####Who?
Introducing County Fire Protection and Asset Manager, Mike Harrison
####What?
County Fire Protection offers services and products related to fire protection. They provide everything from sprinkler installation, inspection and repairs to fire trainings where customers learn how to properly use a fire extinguisher.
####When?
Fleetio user since January 2014
####Where?
Ohio and Pennsylvania
####Why?
Let's find out!
###What drove you to work in a fleet-related role?
I began working with County Fire Protection in 2009 when there were only seven employees. As the company grew, the number of employees and fleet vehicles grew with it, and the need for an asset management role became increasingly apparent. I decided to fulfill this need and take ownership of managing our 50+ vehicles.
###What is one of the greatest challenges the company faces?
One of the greatest challenges we have faced is keeping up with our company growth. We have constantly been adding employees and assets to match the pace of our company. Over the past seven years, we have expanded from seven employees to over 50 employees and 50 assets.
###What brought you to using Fleetio?
I realized we needed a fleet management software tool to keep up with the pace of our quickly growing company and fleet. I wanted a cloud-based software that was reasonably priced and had a number of valuable features. Fleetio was exactly what we needed. If I were to spec out a software, it would have everything that Fleetio offers.
"Fleetio was exactly what we needed. If I were to spec out a software, it would have everything that Fleetio offers."

####-Mike Harrison, Asset Manager at County Fire Protection
###How has County Fire Protection's fleet improved since becoming a Fleetio user?
Since using Fleetio we have saved time, money and become more efficient. All our fleet information is available in one place.
Fleetio enabled us to transition from paper inspection forms to mobile, electronic forms—streamlining our inspection process. This was a significant time saver since we have 50 drivers who each drive over 25,000 miles per year.
Our drivers also have saved significant time using Fleetio's fuel card integration. Our fuel information is automatically populated in the system without any driver input necessary. This provides us accurate, timely analytics regarding our fuel use.
Fleetio also helps us extend the lifetime of our vehicles. We continue to drive our fleet vehicles until they reach 250,000 miles. Fleetio constantly ensures our vehicles are properly maintained to achieve this long lifespan.
###Name one of your favorite interactions with the Fleetio team or product(s).
My favorite interaction with the Fleetio platform is the automation and time savings provided through fuel card integration. I just love it.
---
Thanks to Mike Harrison for chatting with us! Learn more about County Fire Protection here.
Keep an eye out for the next Featured Fleet blog post and let us know if you want your fleet to be featured!