Insuring your fleet seems like a no-brainer, but a lot goes into obtaining and managing commercial fleet insurance. Developing a strategy for managing insurance ensures compliance, keeps costs low and protects assets.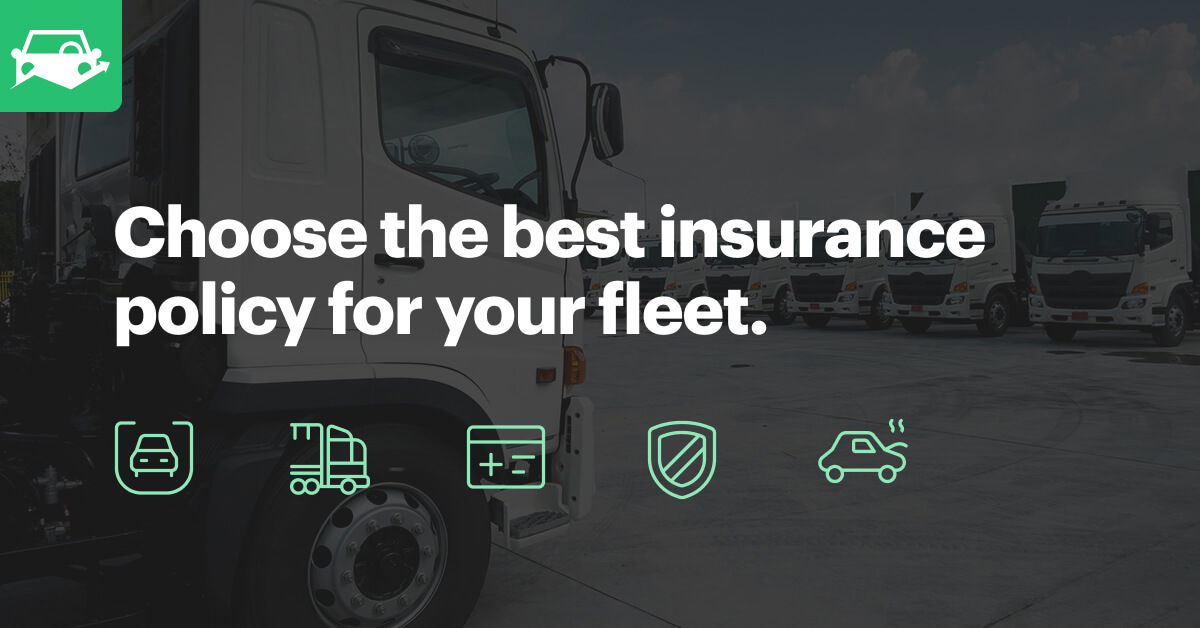 Choosing the Right Fleet Insurance
Managing a fleet of vehicles comes with great responsibility. In addition to managing drivers and maintenance, fleet managers must keep the safety and protection of their assets front of mind. To mitigate any risks surrounding your fleet, it's important to have fleet insurance.
Fleet insurance allows organizations to protect all of their assets under a single policy. Not only is fleet insurance less expensive than holding individual policies for each vehicle, but fleet insurance also caters to the specific needs of businesses.
When choosing the right coverage for your fleet, think about the risks associated with the types of assets in your fleet. Leverage any fleet data you have available, consider your surroundings and speak with insurance professionals to determine what is best for your fleet. If you have trouble managing your fleet data, consider fleet management software (like Fleetio!).
How Much Does Fleet Insurance Cost?
The cost of commercial vehicle insurance varies greatly depending on the size, type and purpose of your fleet's vehicles. Because fleet insurance is highly specialized, the cost can vary based on the insurance company.
The type of fleet can play a large role in determining your premium. For example, service fleets generally pay less than delivery fleets, as most delivery fleets need insurance that protects the goods they transport.
When shopping for commercial fleet insurance, be sure to get at least three quotes from different insurers. Ask if you can bundle liability with other types of vehicle insurance, like collision coverage, to lower overall cost.
Types of Fleet Insurance Coverage
Both federal and state laws require all fleet vehicles to have commercial fleet insurance, specifically liability insurance. This covers bodily injury, property damage or a combination in the event your drivers are at fault for any accident.
Bodily injury liability coverage pays for any injuries or death associated with an accident for which your business is at fault. Often, this coverage includes legal defense.
Property damage liability coverage provides protection if one of your vehicles damages another person's property.
Combined single limit (CSL) coverage is a type of policy that attaches the same dollar amount of coverage for any instance, whether bodily injury and property damage.
Each state has its own requirements regarding the minimum quantities of liability coverage a business must have. Researching your state's requirements is the best way to stay compliant and avoid fines.
While fleet insurance requirements are focused on liability coverage, there are many types of insurance to protect your fleet. When choosing a policy, consider looking for one that encompasses both liability and any specialized coverage your fleet may need. Here are some of the types of coverage to consider including on your fleet insurance plan:
Physical Damage Coverage
Picture it: you come into work the night after a hail storm. Three of your vehicles have cracked windshields. While liability insurance covers accidents caused by your drivers, this type of accident isn't covered.
Physical damage insurance protects your vehicles from weather events, theft, vandalism and other events that harm your vehicles. All types of assets can benefit from this coverage.
Uninsured Motorist Coverage
It's an unfortunate reality, but many drivers on the road are uninsured. If one of your vehicles is involved in an accident with an uninsured motorist, this type of coverage can protect your assets and avoid your business paying out of pocket for any repairs or medical expenses.
Collision Coverage
The more vehicles in your fleet, the greater the risk of accidents. Having collision coverage in your fleet insurance policy protects you from costly repairs when your vehicles are hit by another car or object.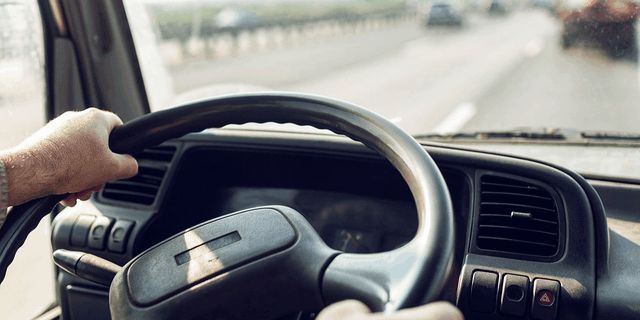 Managing Your Fleet Insurance
Acquiring fleet insurance is only half the battle. Once your fleet is insured, it's important to regularly manage and evaluate your policy.
Some fleet insurance policies keep your team under a single umbrella, covering any employee operating any of your vehicles. That said, many policies require you to list each employee authorized to operate your vehicles; therefore, it is critical to keep track of who is on your policy and notify your insurance company of any new hires or staff changes.
Fleet insurance also needs to be renewed annually, semi-annually or even monthly. Keeping track of renewals can be difficult when managing a fleet. To ensure your policy remains valid, set up automatic renewal reminders in fleet management software.
Leveraging Software to Lower Your Premium
When planning to renew, it's also important to go over your policy and determine if you can lower your premium. Fleet insurance is expensive, so adjusting your rate can positively impact your budget.
Almost all opportunities to lower your rates involve safety. It's no secret that insurance companies prefer safe drivers. Proving your drivers have safe records can help your fleet achieve a lower insurance rate.
A driver management system ensures your drivers are practicing safe driving skills on the road. Consider regular training sessions for all drivers to emphasize the importance of road safety.
Auditing driver behavior through telematics data is a great way to confirm safe behavior. Having a telematics device alone can lower your premium, but using its data to prove your drivers are safe can make a huge difference in your fleet insurance rate.
Telematics devices track all trips a vehicle takes and can monitor behaviors, such as speeding, hard braking and rapid acceleration. Proving your drivers are avoiding these bad habits can positively impact your insurance premium, as well as help avoid accidents and vehicle downtime.
---
Start your free trial of Fleetio or request a demo today to increase the safety of your drivers and assets!