New vehicle profile design, locations, photos & more.
We appreciate the ongoing feedback we receive from our users, and we're happy to announce the roll out of several highly-requested features. Say hello to locations, photos, and the all-new vehicle profile design.
New Vehicle Profile Design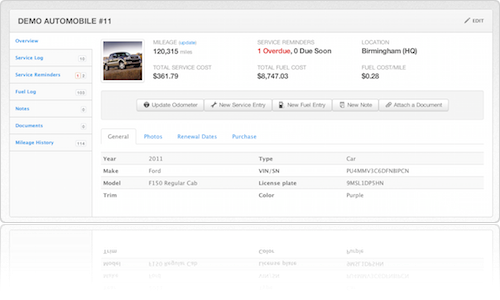 We revamped the vehicle profile experience, making it easier to get a quick overview of a vehicle and navigate its details in an organized way.

Quickly review important information about a vehicle, such as usage, preventive maintenance status, and assigned location (more on that below), as well as summarized costs for each vehicle.
Common actions like updating the odometer, entering maintenance or fuel are even easier using the new action buttons.

The Overview section organizes information across several tabs, starting with a "General" section which displays the basic details about a vehicle. Other tabs include Photos, Renewal Dates, and Purchase information.
Vehicle Purchase and Warranty Information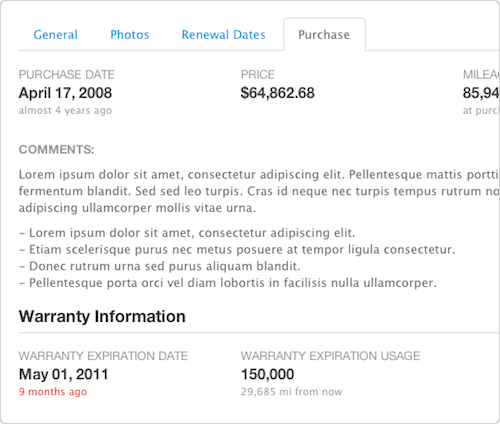 In addition to purchase date, price & original meter value, you can now save comments about each vehicle purchase. You can also keep track of manufacturer's warranty information as well - both the expiration date and max miles/kilometers/hours.
Vehicle Photos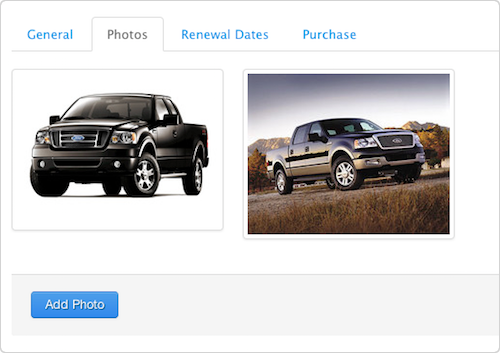 Upload multiple photos for each vehicle, and choose one to be the profile pic. Add photos of needed repairs, accident damage or just photos of your vehicle in the sunset ;)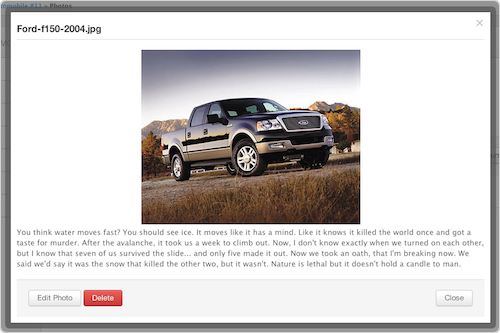 Location, Location, Location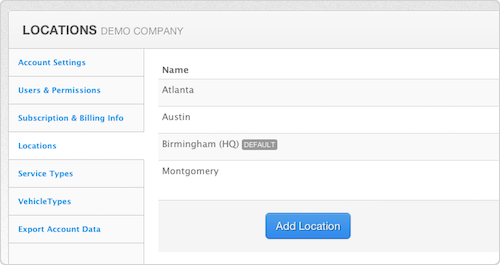 Add your own custom locations and assign vehicles to them. This will help you better organize your vehicles, especially for multi-location fleets.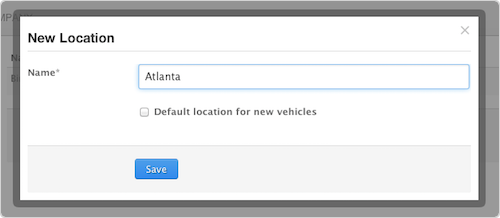 Add as many locations as you need, and assign a vehicle to a location when on the add/edit vehicle form.
New Vehicle List Options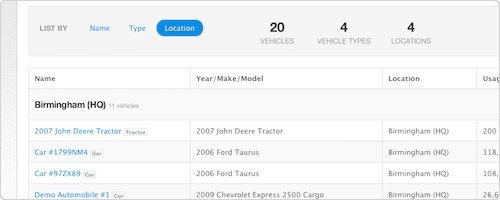 We added sorting options to the vehicle list screen (get to it from the Vehicles -> All Vehicles link in the navigation bar at the top). List your vehicles by:
As an added bonus, when you choose a different sorting option, Fleetio will remember your choice the next time you come back to the vehicle list screen. Handy!
We hope you enjoy these new features. Log in now to see for yourself. As always, we look forward to hearing from you if you have any questions, feature suggestions or feedback. Thanks for using Fleetio!