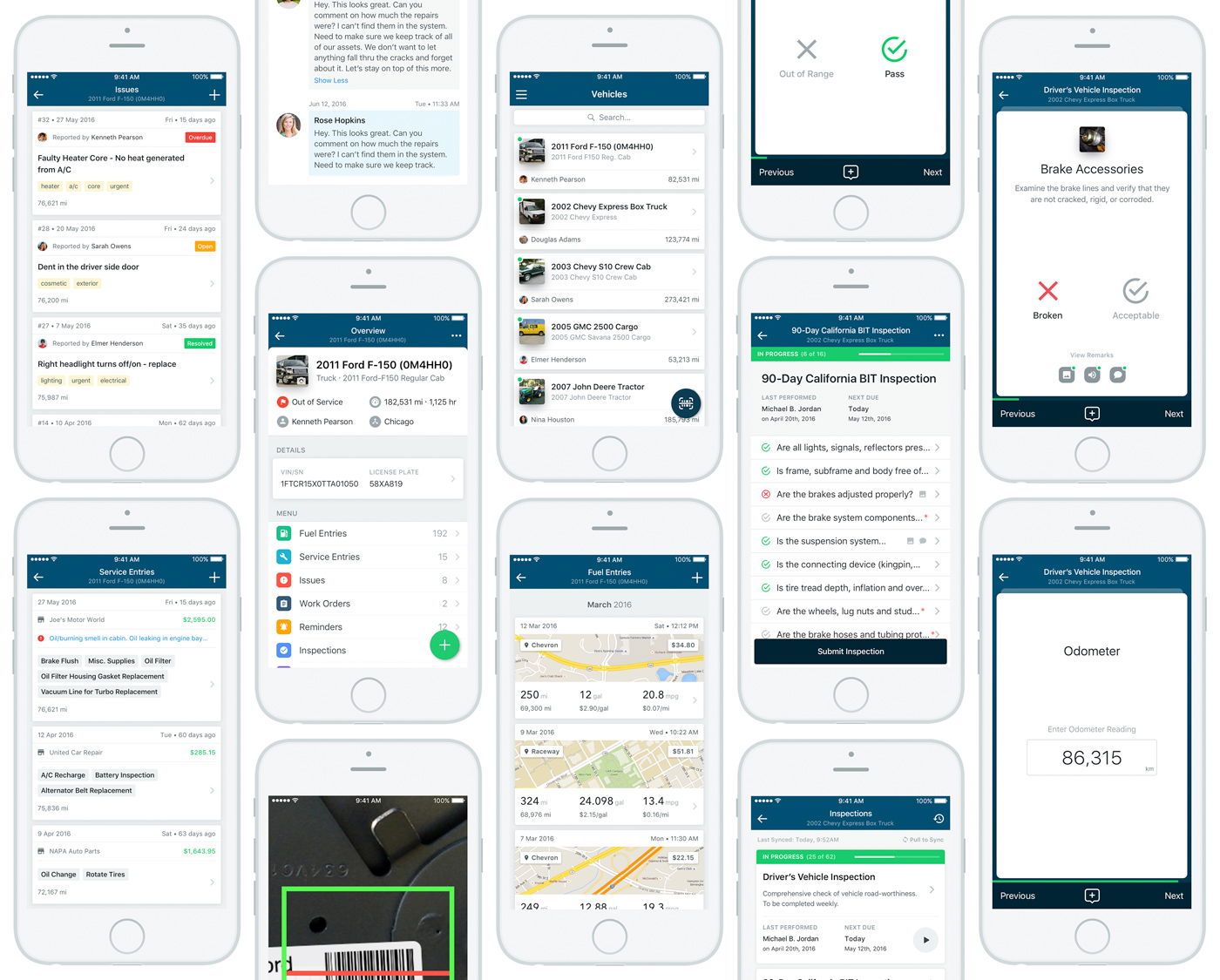 Manage Vehicle Improvements
Save time with new Quick Add menu
Enter new records for a vehicle in a flash by tapping the "+" in the lower right corner of any vehicle profile. Quickly log new fuel or service entries, issues, comments or service reminders and get on with your day!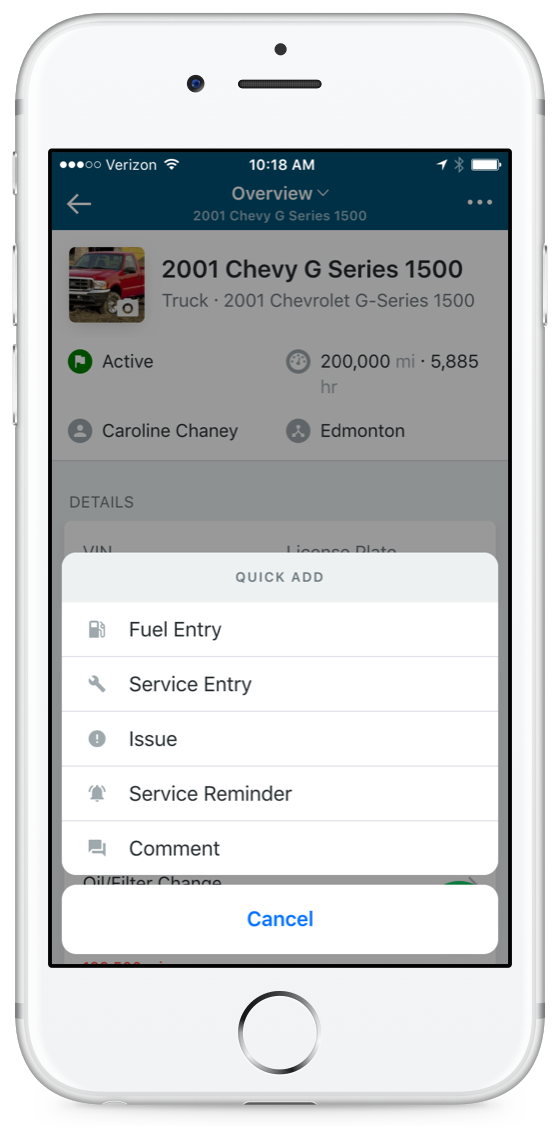 Alerts on Vehicle profiles
The new Heads Up Alerts section on the vehicle profile screen helps you keep tabs on inspections, service reminders and issues for any vehicle on one screen. Scan a barcode or pull up a vehicle profile to instantly see alerts and overdue items in one place. One tap onto a specific alert will reveal additional information and allow you log service entries from your mobile device.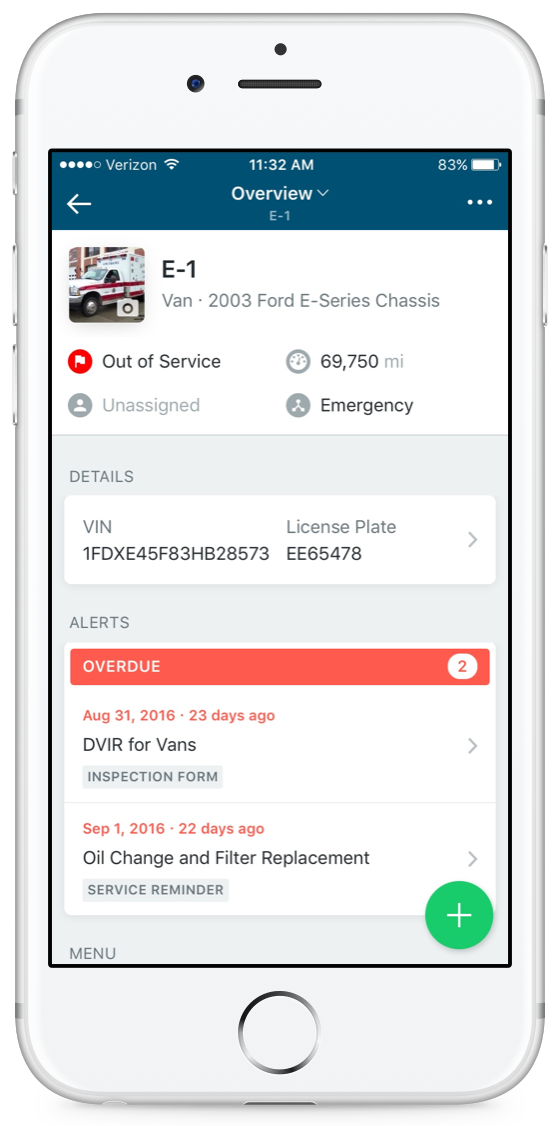 Quickly update odometer readings
Keep primary and secondary meters up-to-date on the go. Users with permission to manage vehicle details can update a vehicle's odometer manually from a vehicle profile without a work order, fuel or service entry.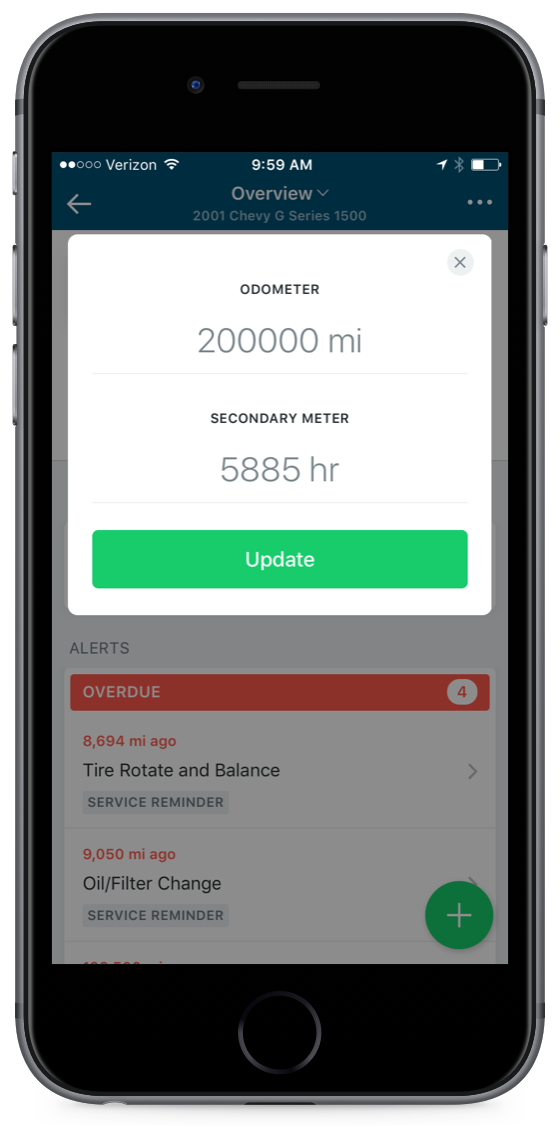 Inspections Improvements
Save and reuse signatures
Sign once and only once. Fleetio now allows you to save your signature in Settings and apply it to any future inspection reports for faster inspection times.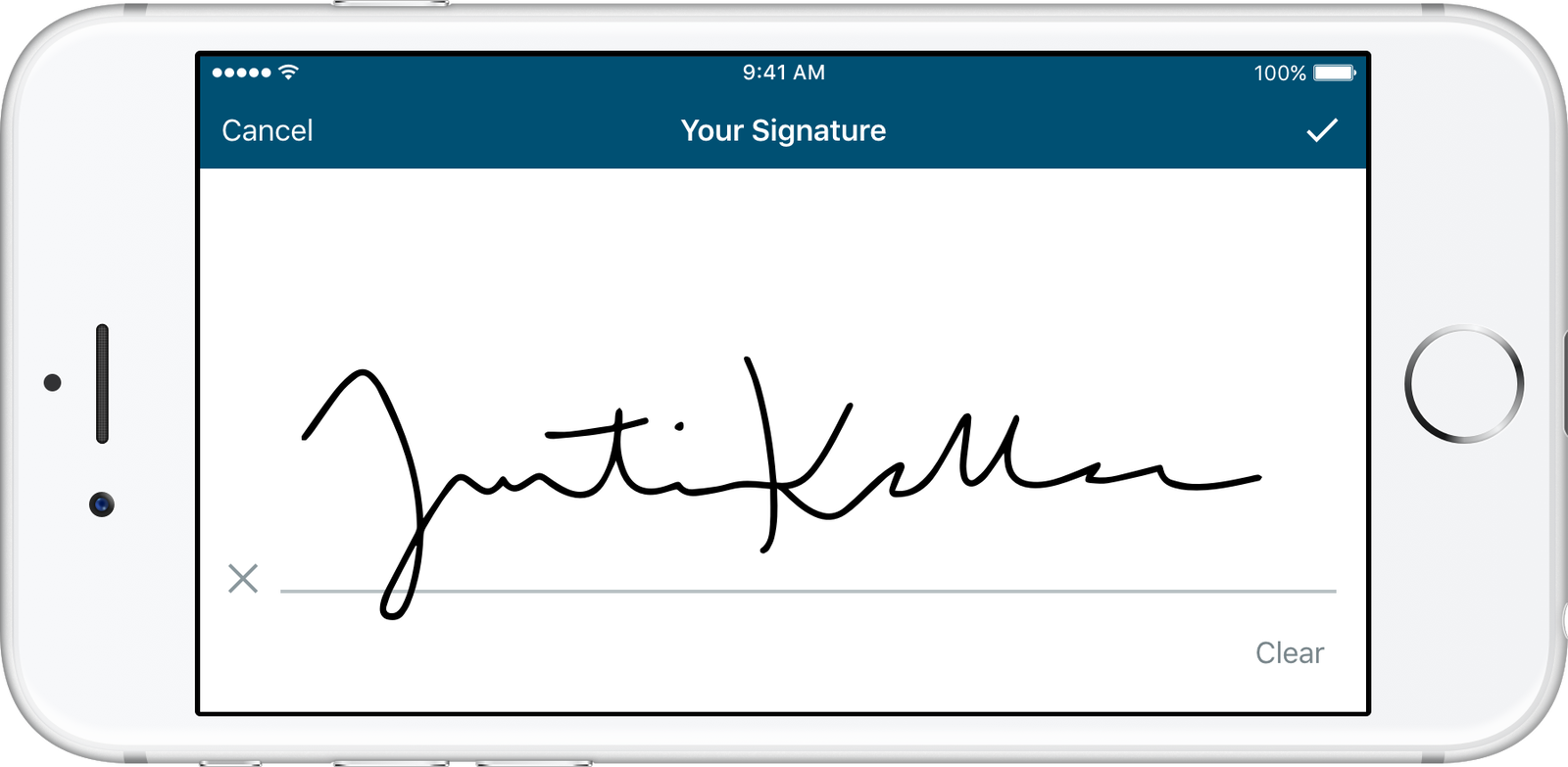 Multiple photos per inspection item
Sometimes more than one photo is necessary to document an issue or defect. That's why you can now add multiple photos to any inspection item in Fleetio! We'll even show you how many photos are attached to a specific item while you're conducting the inspection, making it easy to see details that will be reported back to fleet managers and mechanics.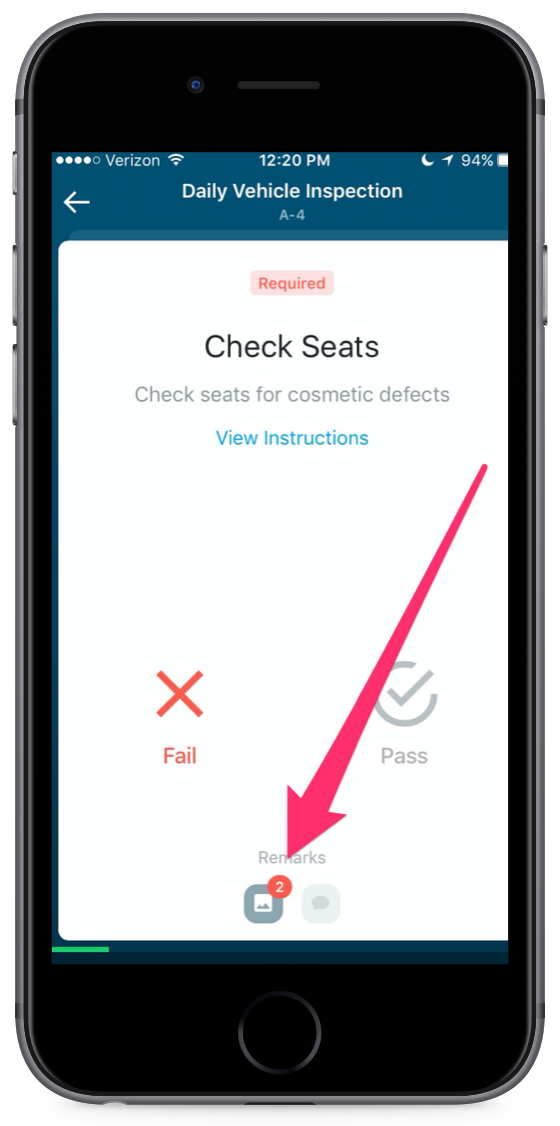 Manage Issues Improvements
Issues grouped by status
Vehicle issues are now grouped by open/overdue, resolved or closed statuses, allowing you to quickly see which items need attention immediately.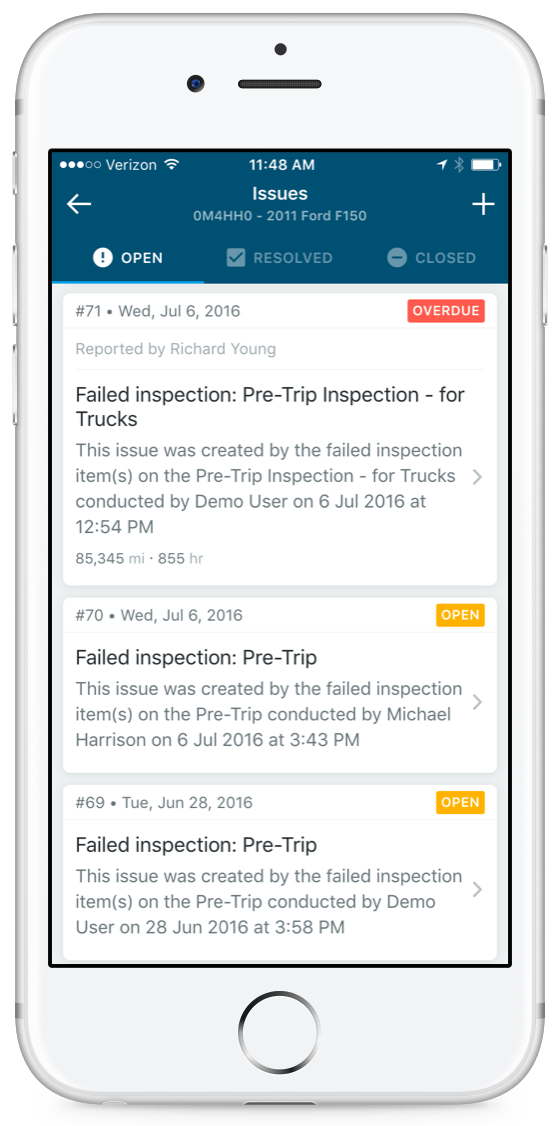 Issue management
Resolve issues with service entries - With Fleetio Go 1.4, issue management is now more collaborative. Issues can be resolved by service entries directly in the app, helping you manage issues faster on the go.

Re-open issues - Easily re-open a previously closed entry in the event that an issue needs a second look.
Custom Fields Are Now Mobile
Custom fields are everywhere in Fleetio. Flexible by nature, custom fields allow Fleetio users to incorporate fleet-specific information into records such as fuel and service entries, inspections and work orders. Now, when you add a custom field to any of these items in the Fleetio web app, others can view and complete the field through Fleetio Go.
On top of it all, there are tons of little design details we've tweaked and refined thanks to your feedback. Don't forget to login and see how Fleetio Go keeps getting better!
This update goes hand-in-hand with some valuable additions to Fleetio such as location exceptions on inspections and more! Click here to learn more!
---
Fleetio Go is available in the App Store and the Google Play Store and is free for all Fleetio users. To learn more about how mobile fleet management software can optimize your fleet operations, get in touch.