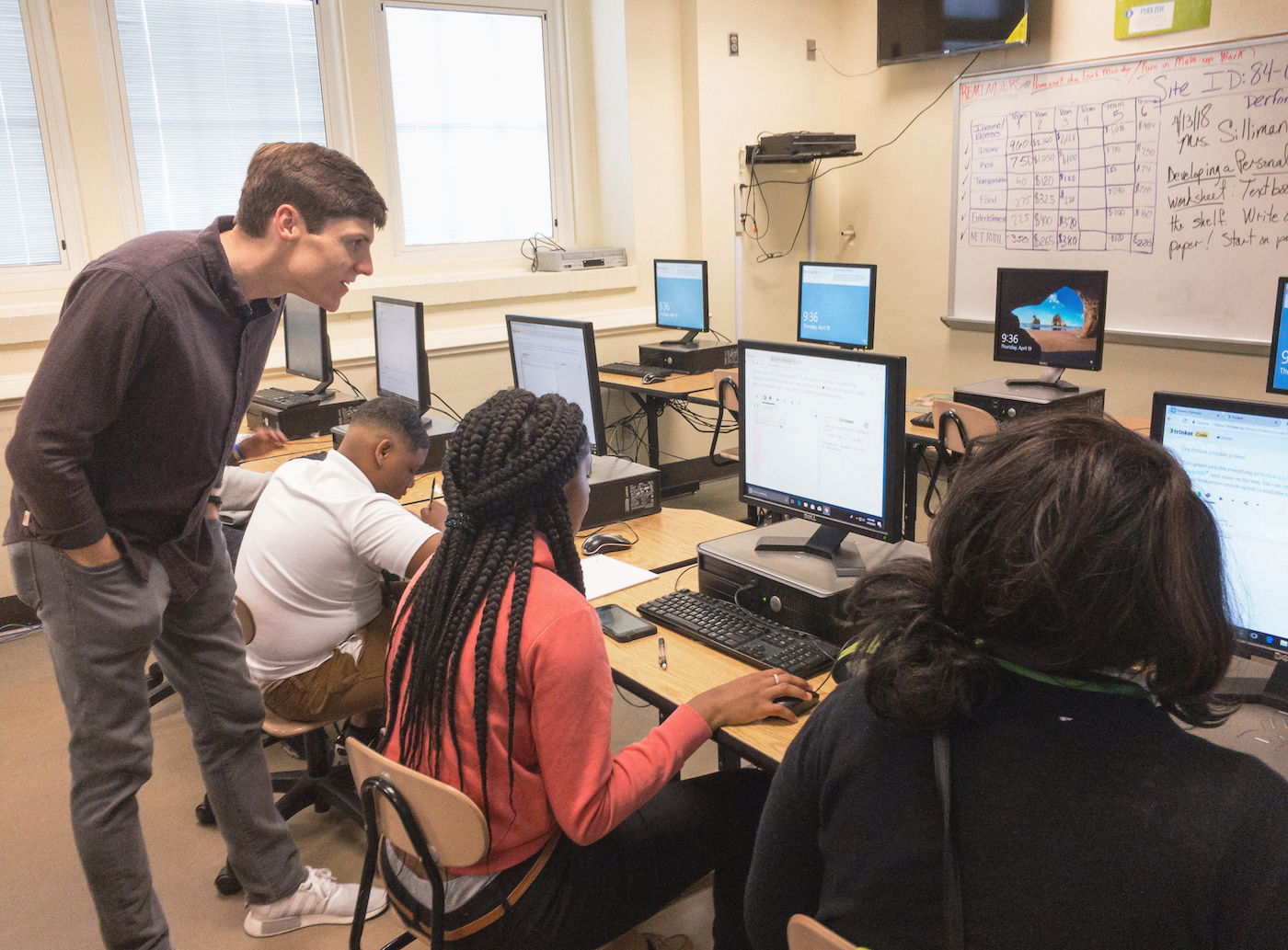 As a fleet management software company, we are passionate about the fleet industry and dedicated to making our customers' jobs easier. We are also fascinated with the power of technology.
Fleetio is dedicated to being on the cutting edge of development and also empowering the next generation to do so. Our Product Manager, Michael Harrison, is doing just that.
Michael has volunteered with Technology Education and Literacy in Schools (TEALS) for two years. TEALS is a national nonprofit that connects trained computer science professionals with high schools to teach computer science.
There is a predicted gap between the number of computer science-related jobs by 2020 and the number of U.S. college graduates capable of filling those jobs. TEALS aims to help close this gap.
Michael volunteers his time developing lesson plans and spending two mornings a week working with a class of 11th and 12th grade students at Woodlawn High School. He teaches the fundamentals of computer science and coding languages like Python.
The course is lab-based to help students develop a trial-and-error, problem-solving mentality—a valuable skill in any career.
---
"I saw TEALS as an opportunity for me to share a discipline I love with students who might just need a little exposure in order to find out they love it, too. The partnership between TEALS and Birmingham City Schools has given hundreds of Alabama students a Computer Science education they otherwise wouldn't have had access to; I was eager to play a small role in that."
- Michael Harrison, Product Manager at Fleetio
---
His favorite part about volunteering is watching his students grasp the material and succeed in completing a task, no matter how big or small.
"Every so often there are these little victories, moments where the computer does exactly what a student hoped it would, and you can tell that they feel powerful. I love helping students surprise themselves by realizing what they're capable of."
- Michael Harrison
---
We're proud to support Michael in his efforts to educate and inspire local high school students to pursue computer science!